It's a hot day in Tokyo today. It's 31 degrees Celsius. And worse, I'm out for lunch.
You see, this is why I have a love and hate relationship with summer. I love that there are a lot of events happening all over Japan but then, it's too hot. It's even hotter than Cebu, Philippines. Ughh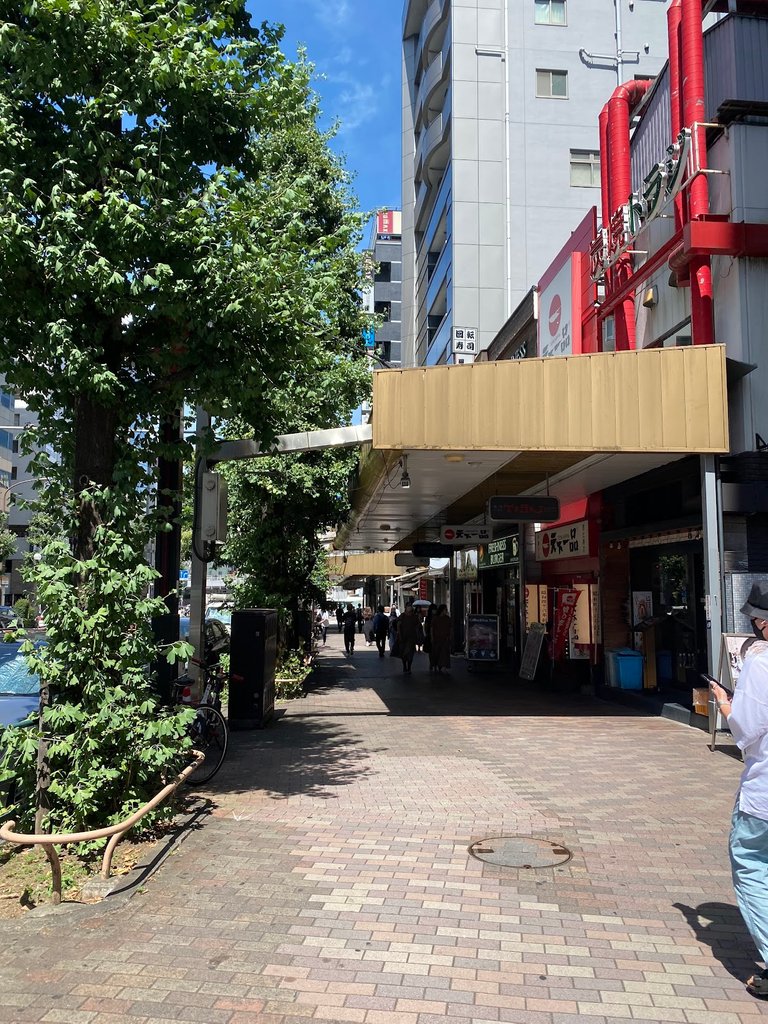 But well, today I'm hungry and craving for something to eat other than coffee and sweets in Starbucks where I usually spend my lunch time out.
I'm looking for something to eat in Ebisu. Ebisu is in Shibuya City in Tokyo, and is home of the famous Yebisu Garden Place, which I haven't been to.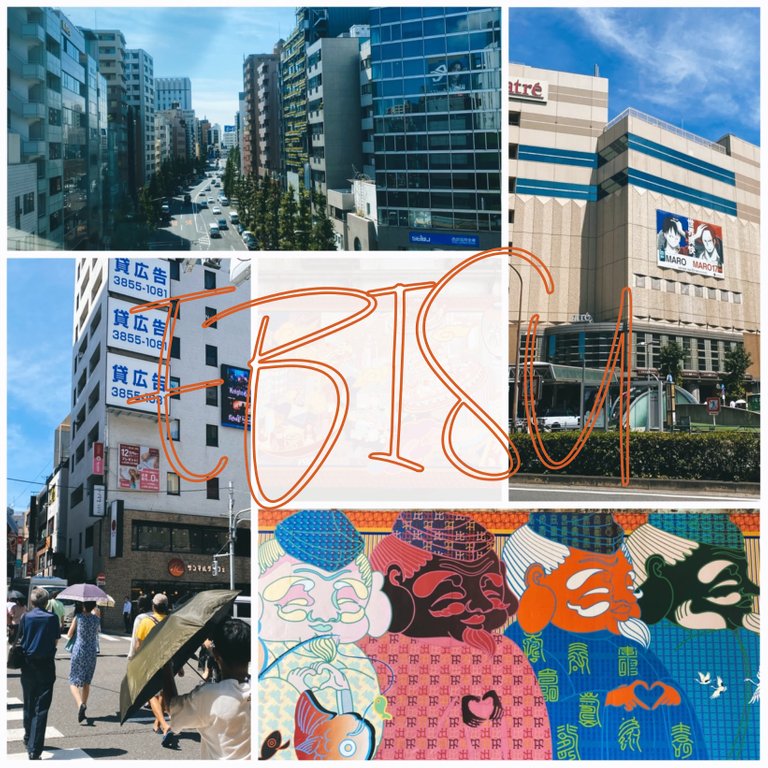 Ebisu (恵比寿) is the Japanese god of fishermen and luck. He is one of the 7 Gods of Luck or better known as Shichifukujin (七福神) [1]. There's a statue near Ebisu Station of this Japanese god, which I forgot to take a photo. Maybe next time!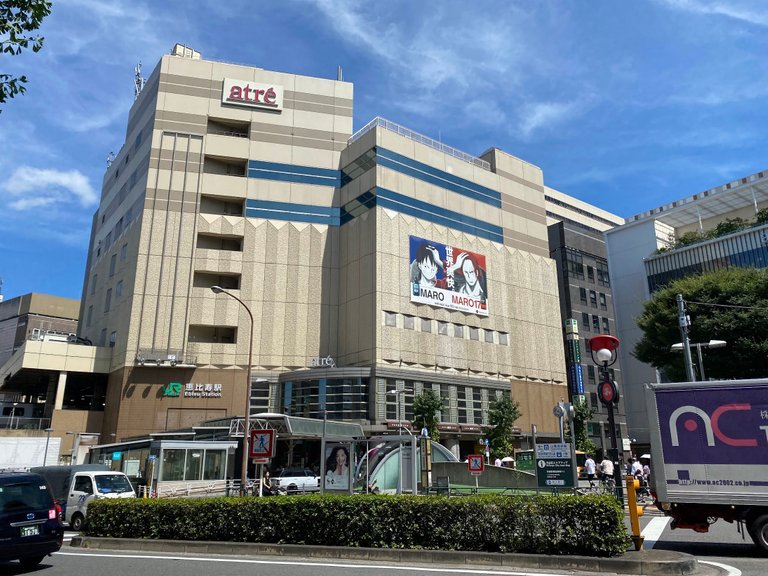 I'm just walking around near the station to look for something to eat. I don't wanna go to gyudon chains nor ramen, I mean it's too hot though there are cold noodles in the menu. I also don't wanna go to KFC or other fast food restaurants.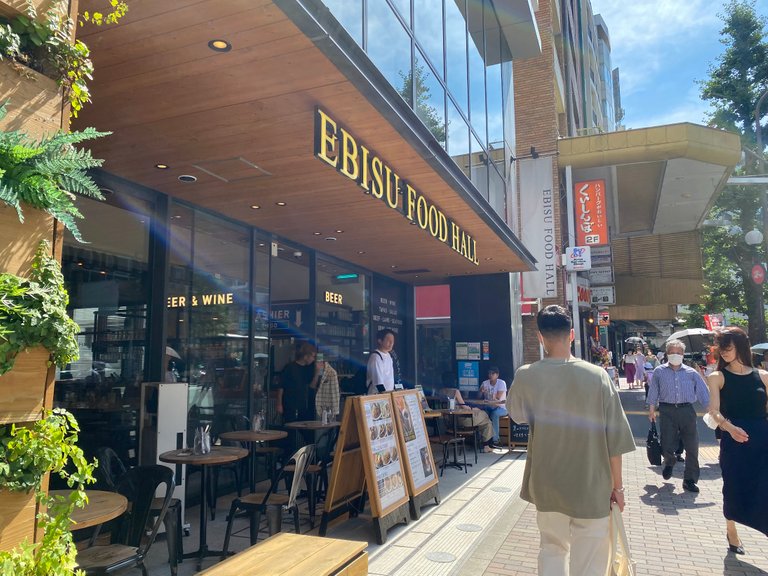 Luckily I remembered a Thai place where we ate with my coworkers before. I went there alone, and it's on the other side of the station so I need to walk a bit more. Uggh so hot
There are a number of people out and about in Ebisu, which I am confused. I mean it's too hot, where are they going?
Since the place I am going to is on the other side, I need to go a small tunnel. Above are the railway tracks. I don't really pass by this place a lot of times so I am quite surprised to see a mural here.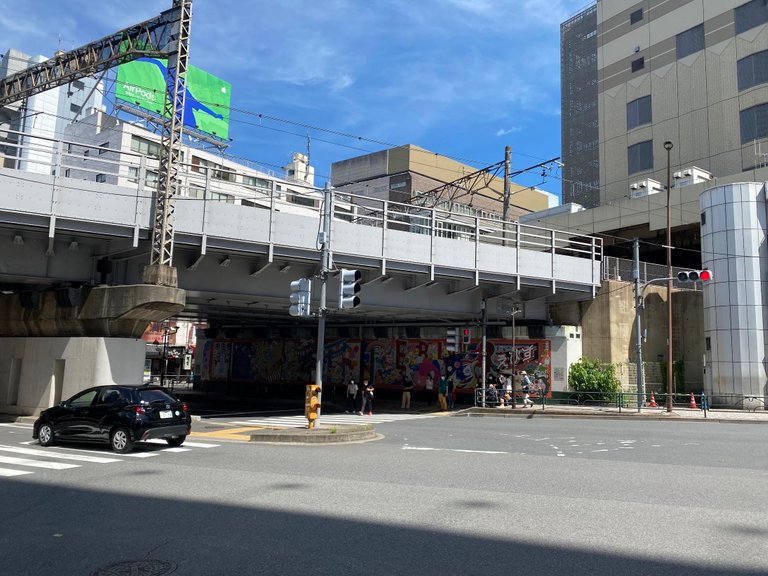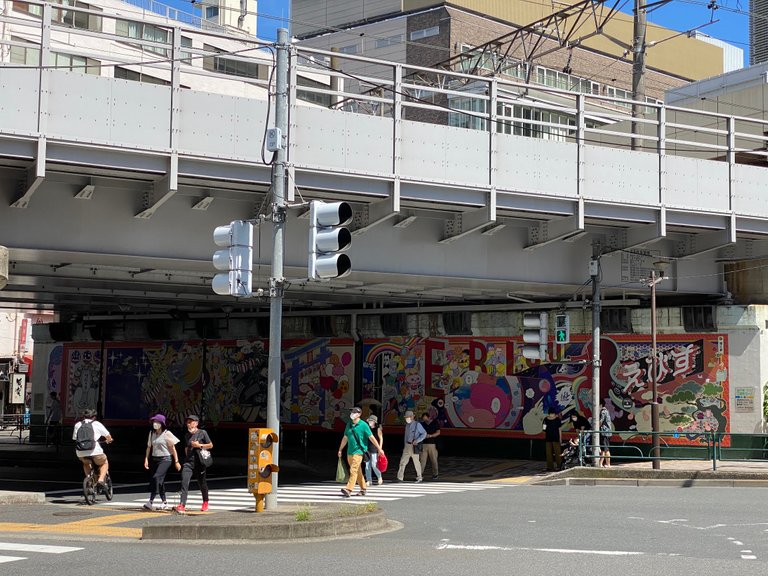 I didn't cross the street to check the mural, sorry! But luckily, I found a mural on my side. So on each side, there's a beautiful mural. It's really colorful but I look so ignorant taking photos of it while people are busy passing by so I didn't stay too long.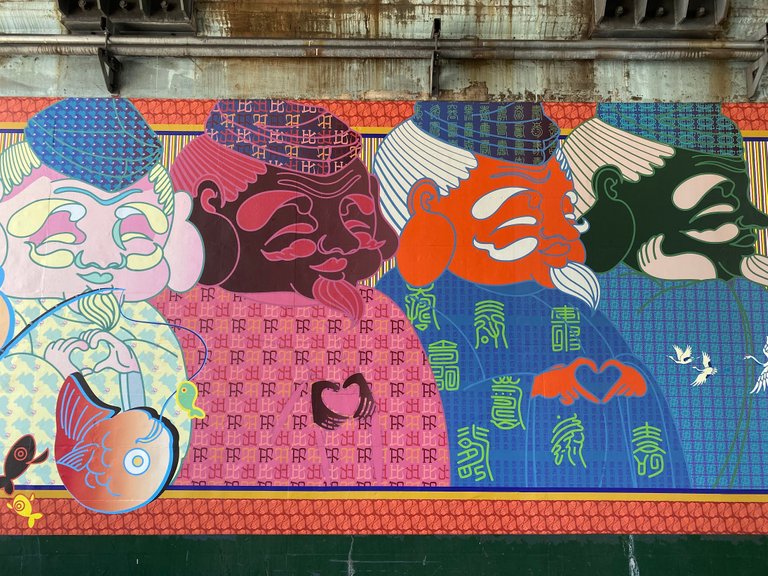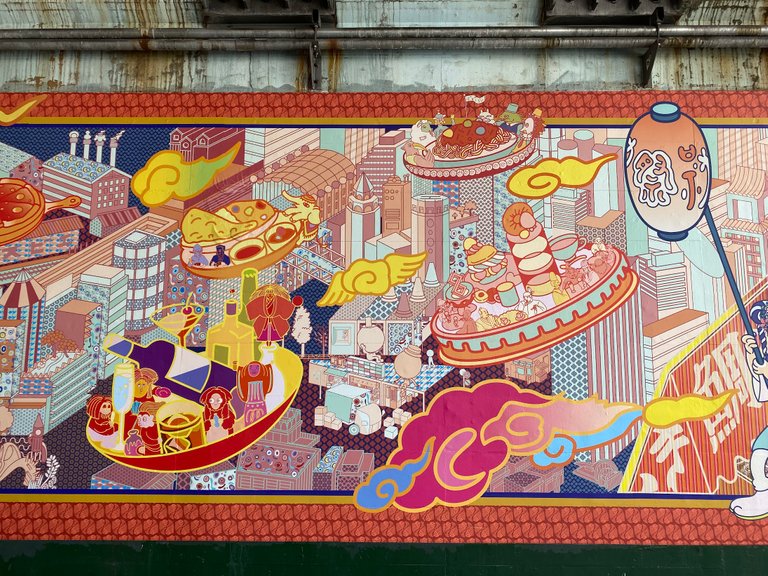 The mural is showing what Ebisu district is all about - food and drinks in the middle of the city. It's so amazing how they represented this in the mural.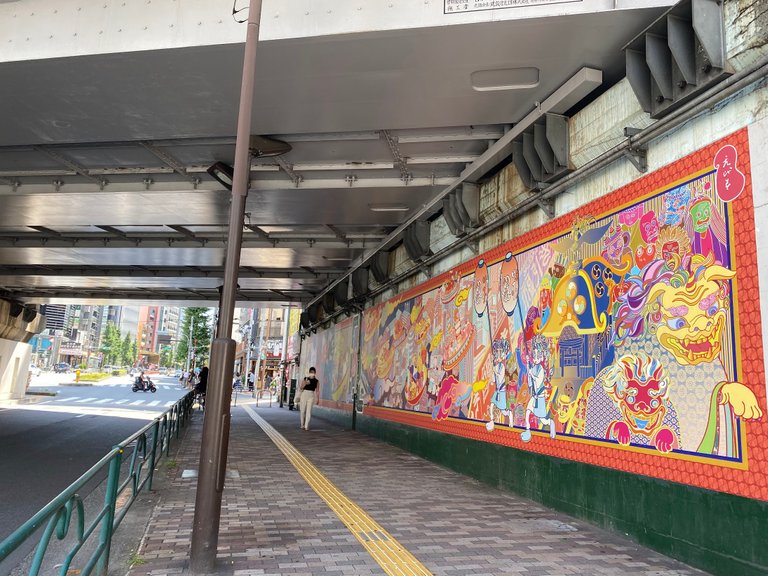 On the other side of the station, in the northeastern area, there aren't really a lot of food compared to the northwestern area.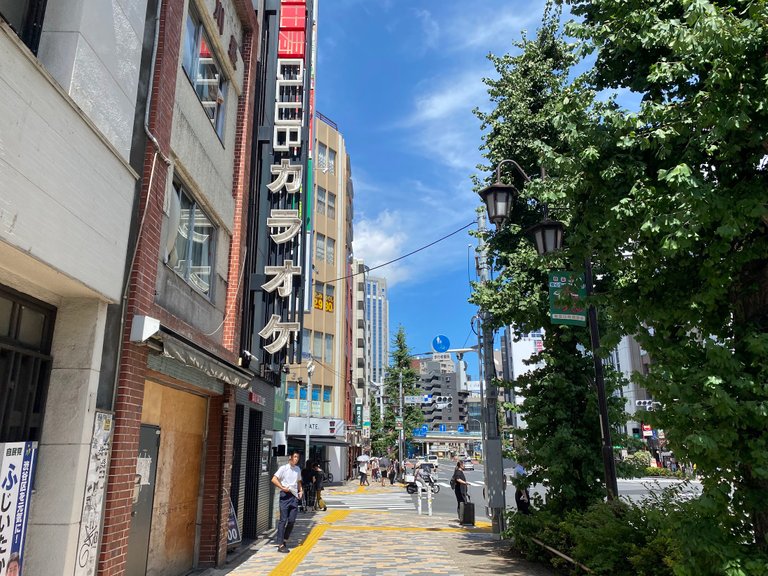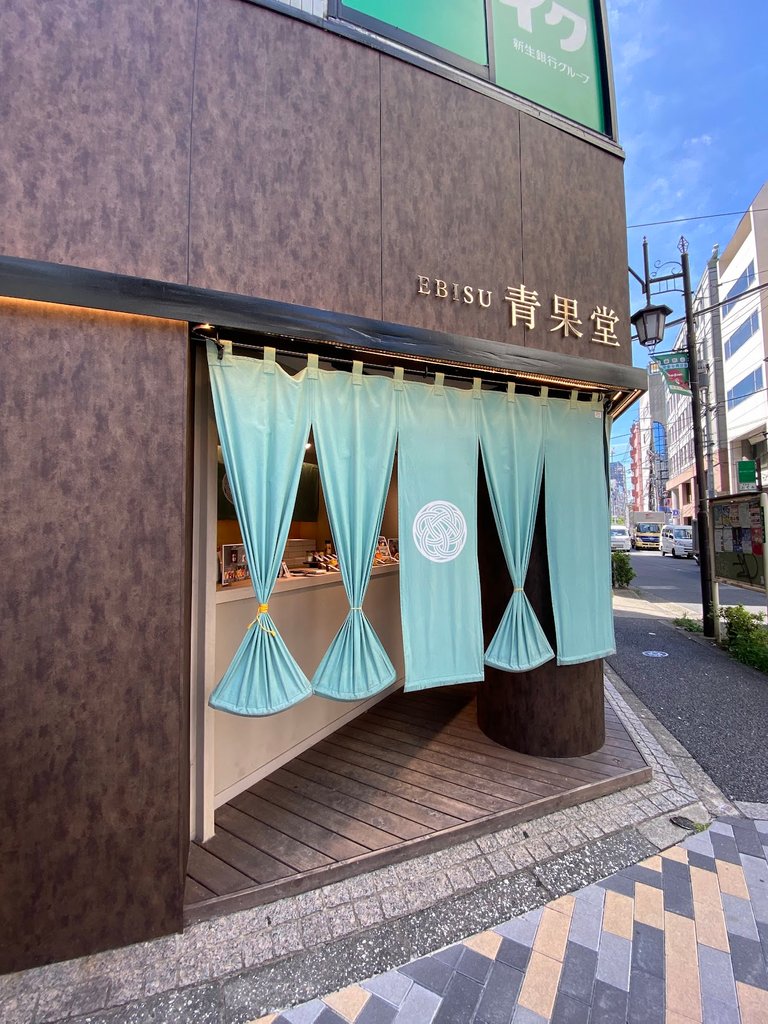 After lunch, I went back and it's still so hot! Ugghh
I'm back to the other side after crossing the little tunnel. In this side, there are really a lot of restaurants but I don't know where to go, I mean there are a lot of choices. There's even a store selling taiyaki (たい焼き), Japanese sweets in the form of fish.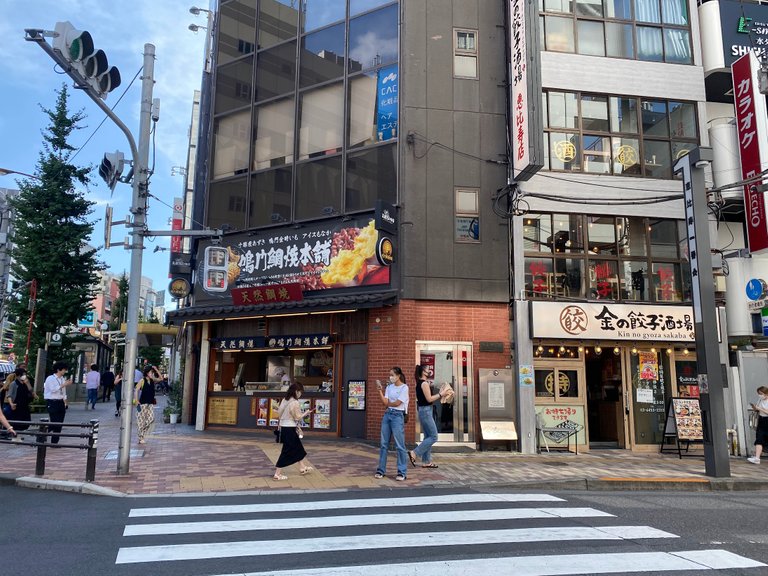 I'm thinking of getting taiyaki for dessert but I removed the thought and just bought iced white mocha from Starbucks with extra shot so I won't get sleepy in the afternoon. On the way back, I'm kinda surprised there aren't a lot of people anymore.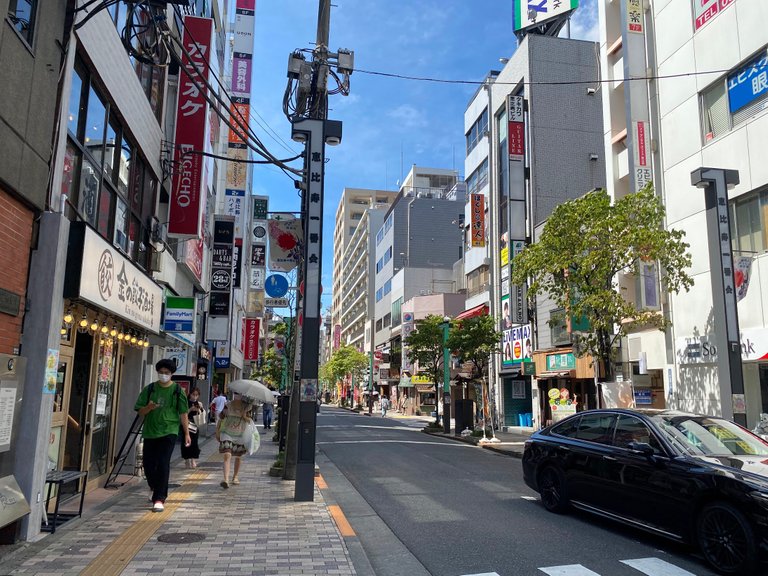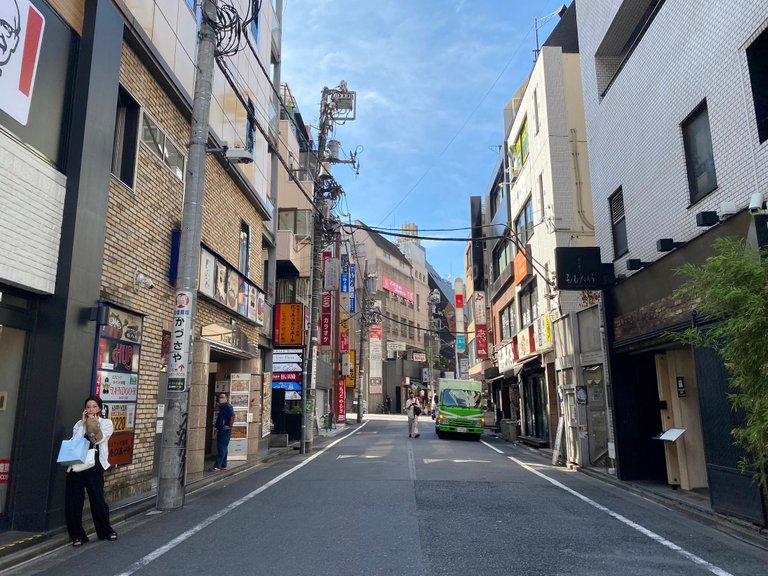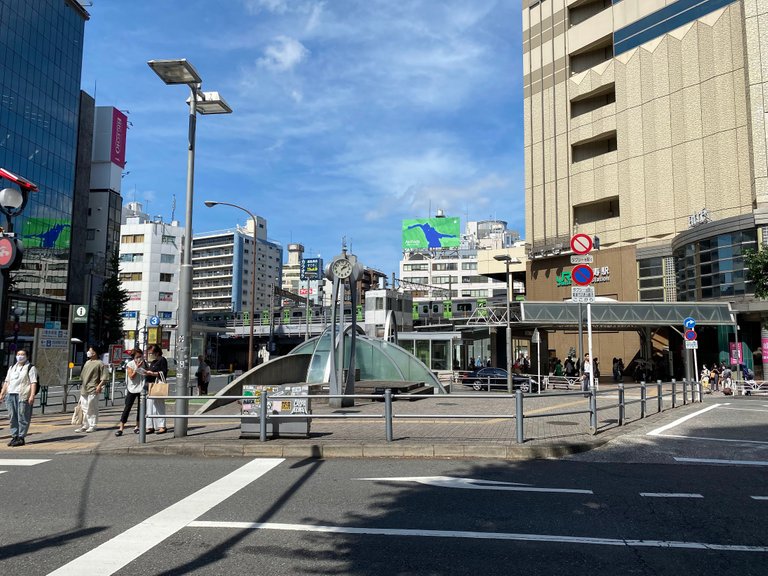 Lastly, I want to share with you the view of Ebisu from the top.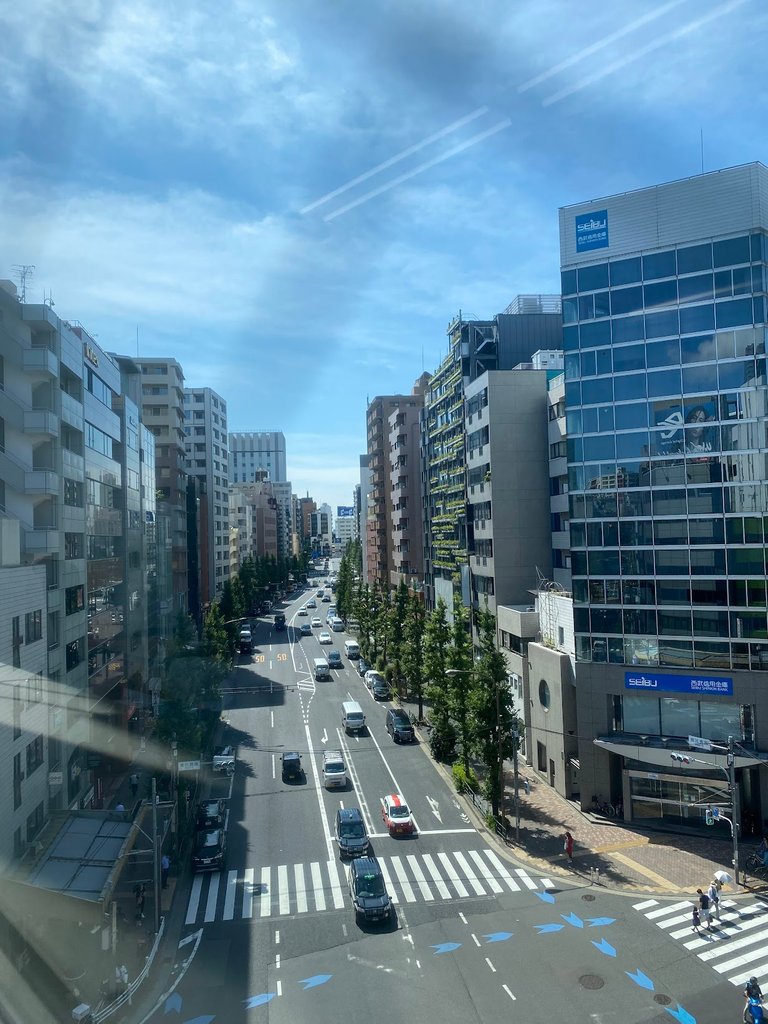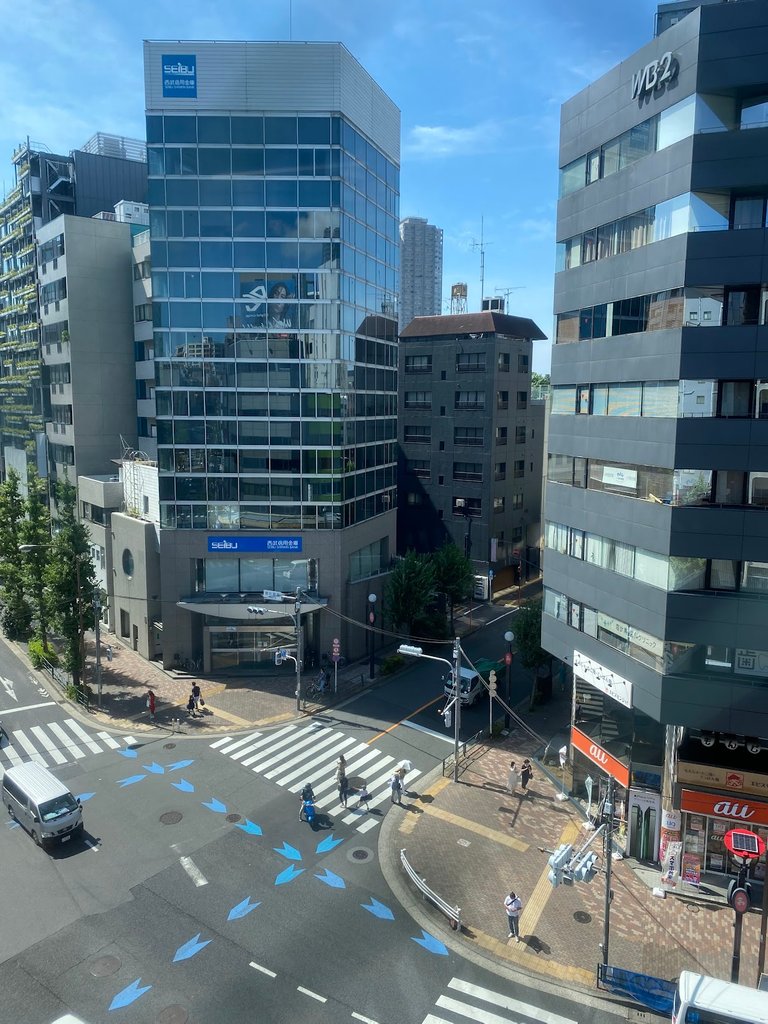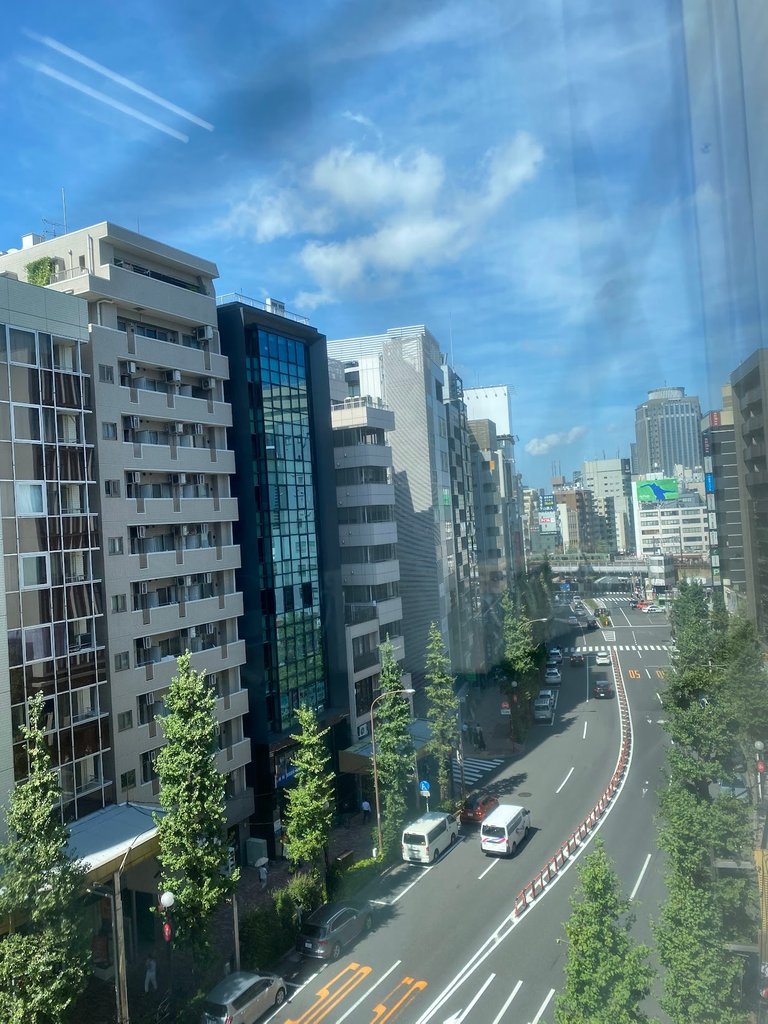 There's more to see in Ebisu I think but I haven't really explored more yet. Given there are so many bars and restaurants in the area, I bet it's lively at night time. Or maybe not..? Let's see if I can explore this place at night time in the future.
---
Thanks for reading!
See you around! じゃあ、またね!
---
This is my #WednesdayWalk, an initiative by @tattoodjay. How about you? How is your Wednesday?
---
Source: [1] Wikipedia: Ebisu (mythology)
All photos are taken using my phone unless stated otherwise.