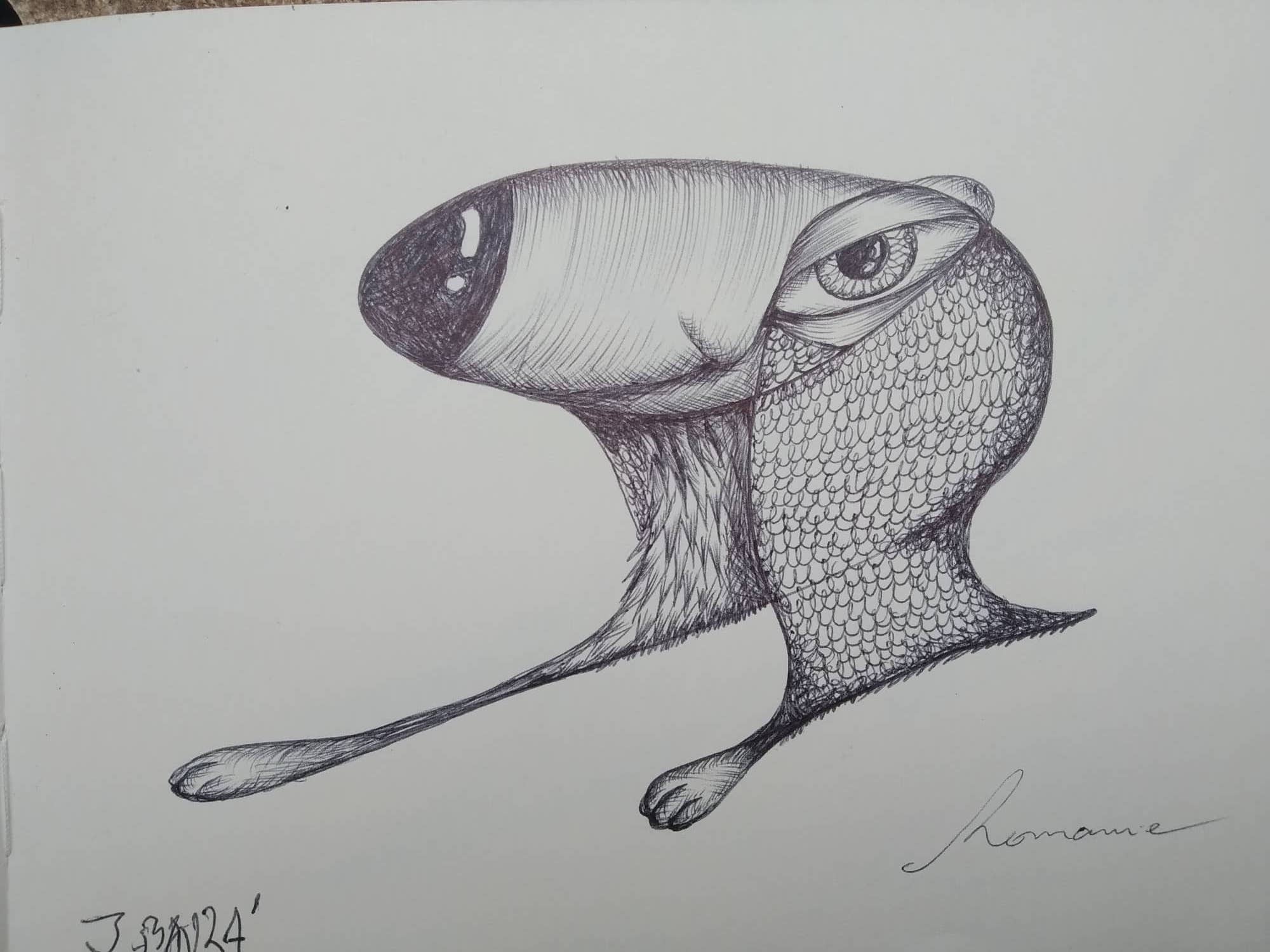 bic pen on 15x20cm . Ibiza 2022
Hi!
This time it´s the scribble done by Julio Bauzá, a well known uruguayan artist and friend, who lives in Ibiza for the past 40 years. https://www.instagram.com/julio_bauzart/
This is the scribble she did in my booklet.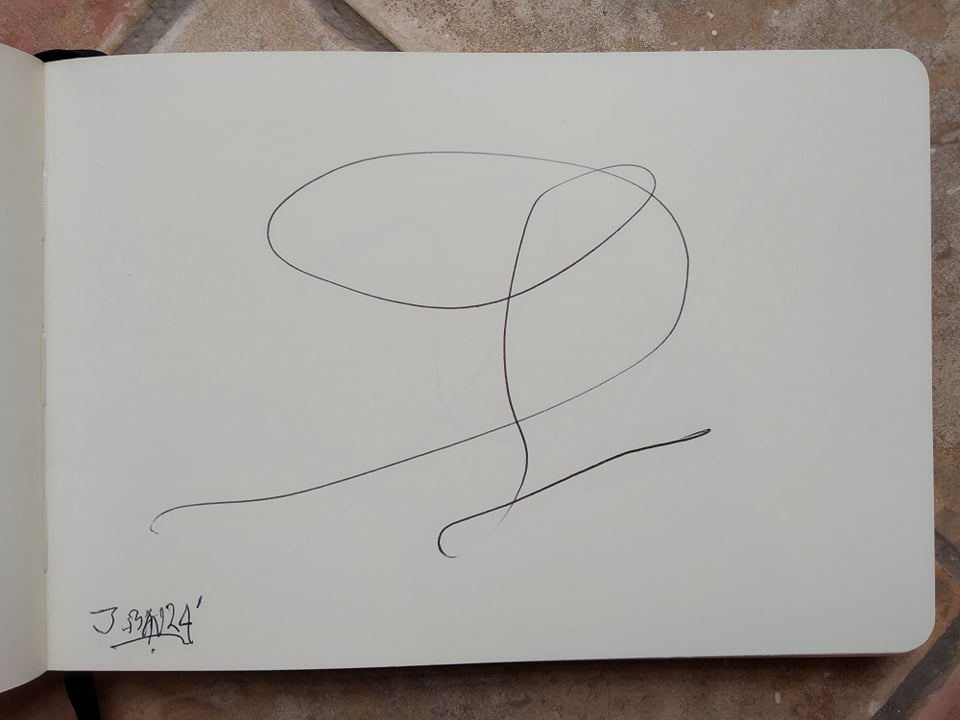 So, after working on it a bit, this is what I came up with. Little by little I started to transform it.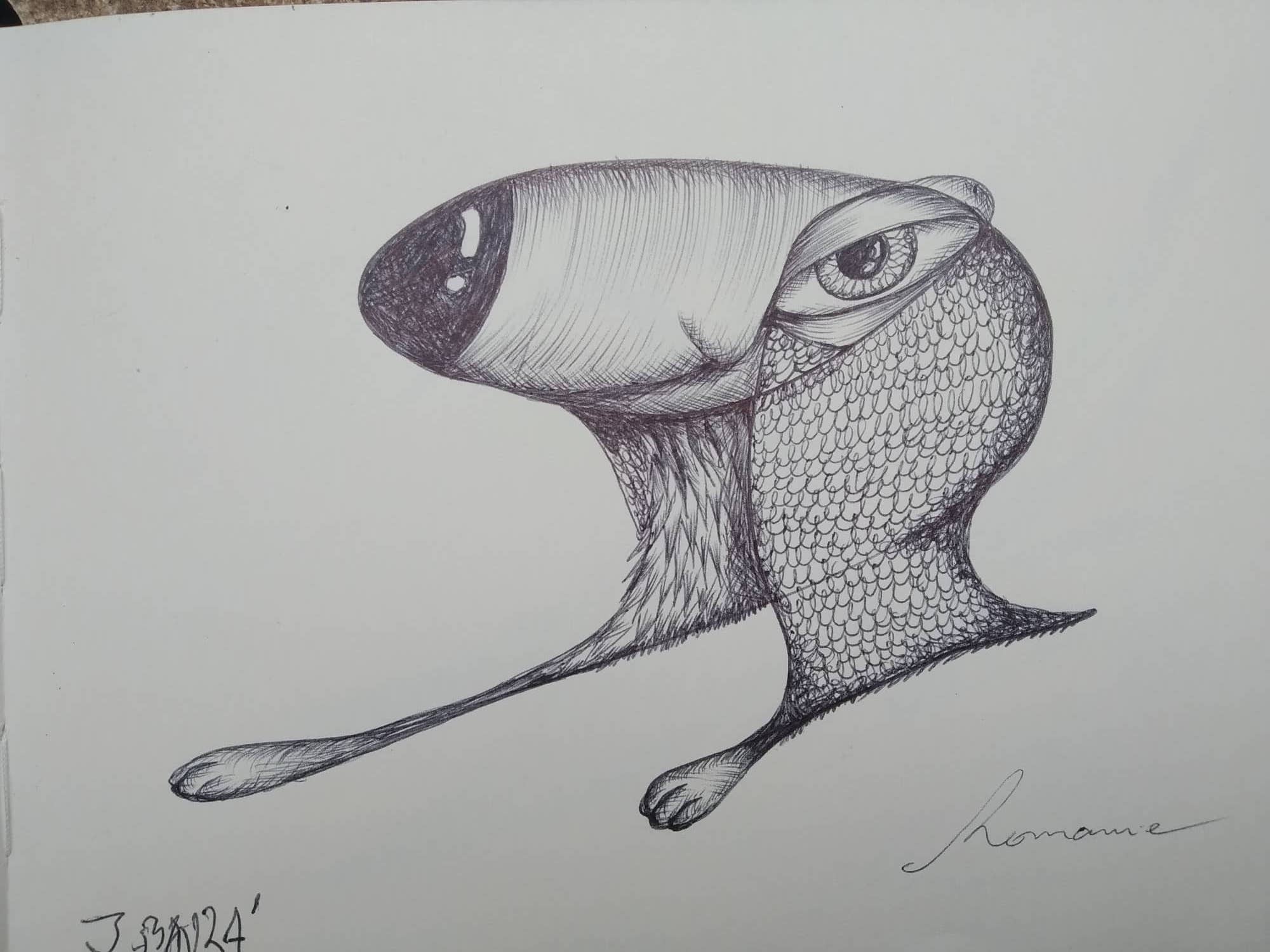 To understand why I do this you can see my previous post:
https://hive.blog/hive-156509/@romanie/how-do-art-scribbles-affect-my-art-why-this-exercise
For the other latest scribbles you can visit:
https://hive.blog/hive-156509/@romanie/art-scribble-turns-into-a-thirsty-bird
https://hive.blog/hive-156509/@romanie/art-scribble-turns-into-a-wheely-snail-dog
https://hive.blog/hive-156509/@romanie/art-scribble-turns-into-a-party-animal
https://hive.blog/hive-156509/@romanie/art-scribble-turns-into-a-flying-sledge-dog
https://hive.blog/hive-156509/@romanie/art-scribble-turns-into-snail-whos-shell-came-to-life-also
https://hive.blog/hive-156509/@romanie/art-scribble-turns-into-a-water-dog
https://hive.blog/hive-156509/@romanie/art-scribble-turns-into-a-flying-goat
https://hive.blog/hive-156509/@romanie/art-scribble-turns-into-a-prehistoric-alien
https://hive.blog/hive-156509/@romanie/art-scribble-turns-into-a-nosey-bird
https://hive.blog/hive-156509/@romanie/art-scribble-turns-into-an-exotic-bird
Some with paint...
https://hive.blog/hive-156509/@romanie/drops-one-painting
https://hive.blog/art/@romanie/melting-ice-plant-painting-2019
Best Wishes to you all!
Romanie
http://romanie.net/
http://sunlightart.blogspot