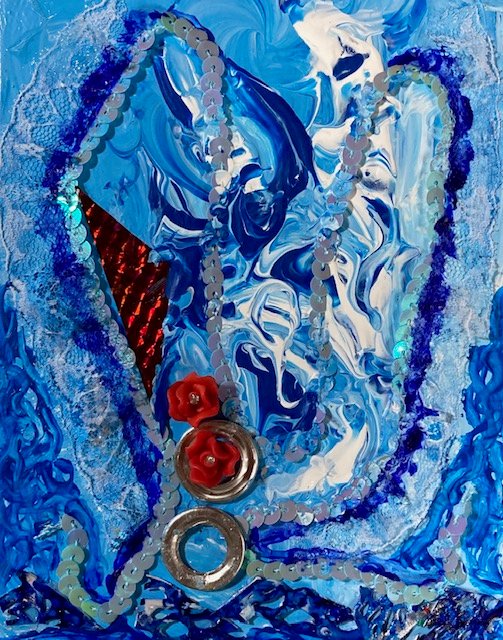 (ENG)
This is my original artwork.
"To Become Angel"
Mixed Media,14x18cm,2021
There is an unfinished shape like an angel's wing. I imagined and expressed the process of many trainings to become an angel.
Today I was drawing an illustration for Shutterstock. After redrawing many times, I finally drew a fish illustration. Vector image. I'm not very good at it, but if you want one, please come this way.
https://www.shutterstock.com/ja/image-vector/illustration-fish-swimming-tropical-sea-1915003564
I'm exhausted today. Can I go sketching tomorrow?
(JPN)
これは私が創った作品です。
「天使になるには」
ミクストメディア、14x18cm、2021
天使の羽のような、まだ完成していない形があります。天使になるために、いくつもの修行をしていく、その過程を想像して表現しました。
今日はShutterstockに載せるイラストを描いていました。何回も描き直して、やっと魚のイラストを描きました。ベクター画像です。あまり上手くないですが、欲しい方はこちらへどうぞ。
https://www.shutterstock.com/ja/image-vector/illustration-fish-swimming-tropical-sea-1915003564
今日は疲れ果てました。明日スケッチに行けるでしょうか。
---
My Website / 私のウェブサイト
https://ydart.exout.net/
My Artwork sales site / 私の絵の販売サイト
https://ydart.stores.jp/