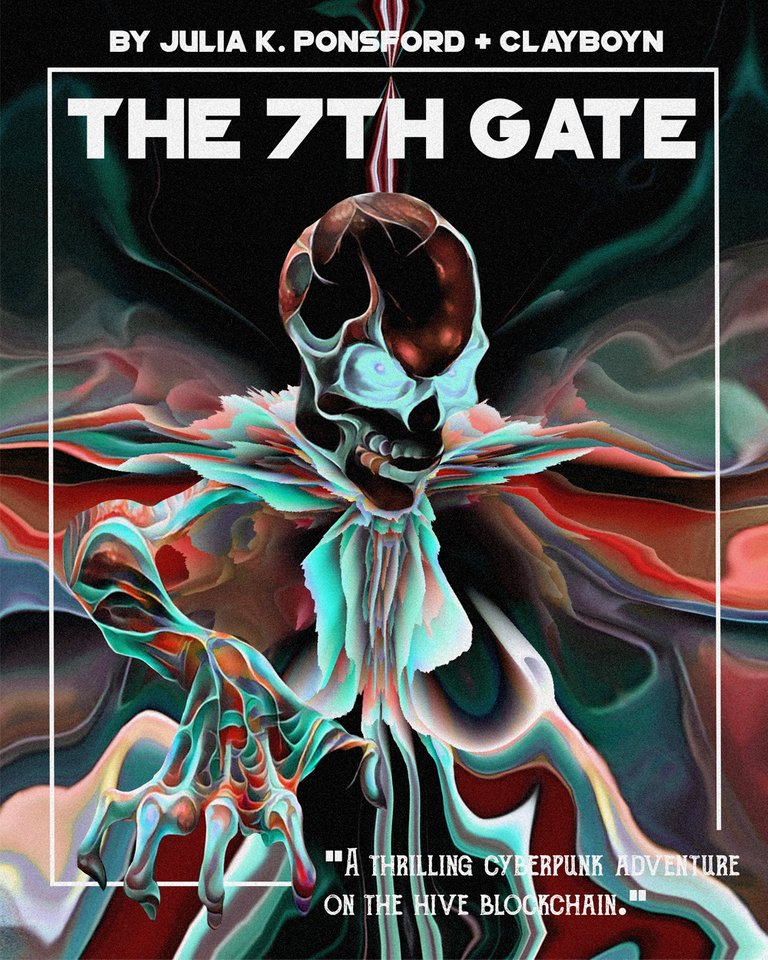 This is my newest NFT: The 7th Gate, it's a collaboration between @clayboyn and I!
He made a pretty cool deep dreamed image and I deconstructed it and made this cyberpunk book cover!
Contest
I have made 10 editions, we will be giving away Edition #1 to the person who writes the best plot for this book! The contest will stay open for one week, you can leave your entry in the comments or in the twitter thread (will link in comments). It doesn't have to be long, just a few lines up to a paragraph will do!
HINT: MAKING US LAUGH WILL PROBABLY INCREASE YOUR CHANCES OF WINNING!
This art also comes with an unlockable, the original high res art with no text/ film grain!
You can see the high res book cover version here or purchase an edition, @clayboyn and I are both collecting lots of art so the proceeds will be going into supporting other artists:
https://nftshowroom.com/juliakponsford/gallery/juliakponsford_alien-collage_the-7th-gate-feat-clayboyn-unlockable
>>>>>>>>>>>>>₳ⱠłɆ₦ ⱧØ₦ɆɎ<<<<<<<<<<<<<
Join the Alien Art Hive community and come get some Alien Honey!

To follow on twitter, personal account, Alien Community account <3