The city of Cambridge in England has a long history, and evidence of settlement can be found to date back to as far as the Bronze Age in 3300 - 1200 BC. The modern day Cambridge started to grow in importance around the medieval times in the late 9th century when the Vikings arrived. To date, many of historical old buildings can still be found in the city. Today I want to show you some of the newer buildings in the town, plus a few that I found rather amusing.
---
OTHER BUILDINGS
The Old Schools University Office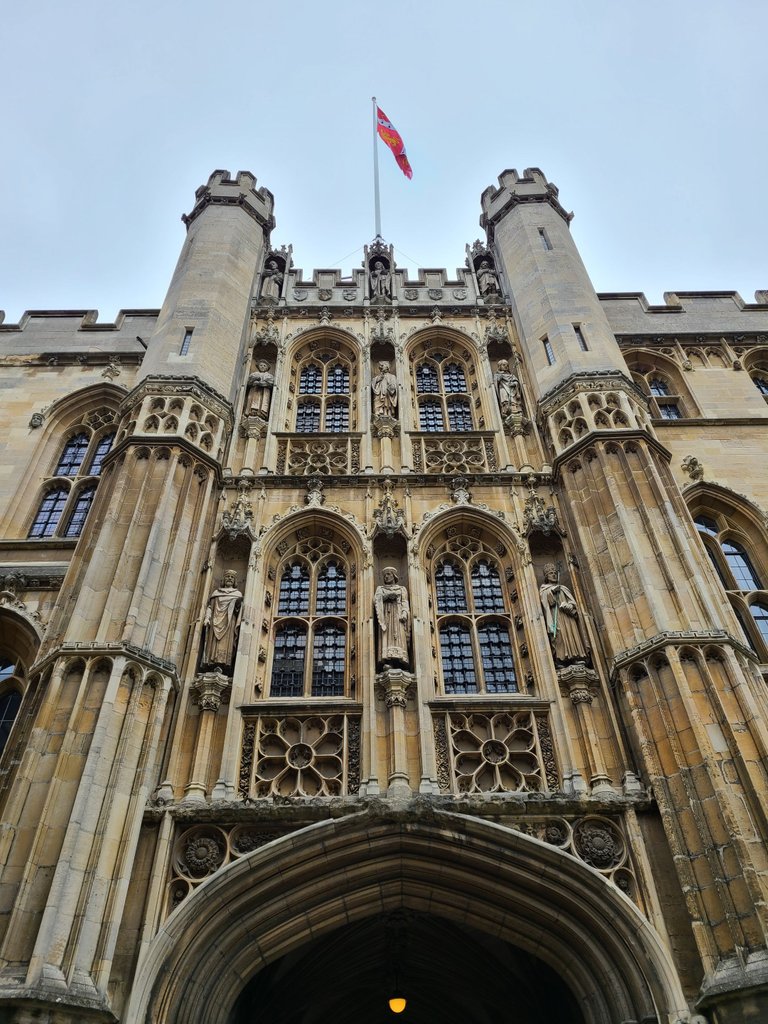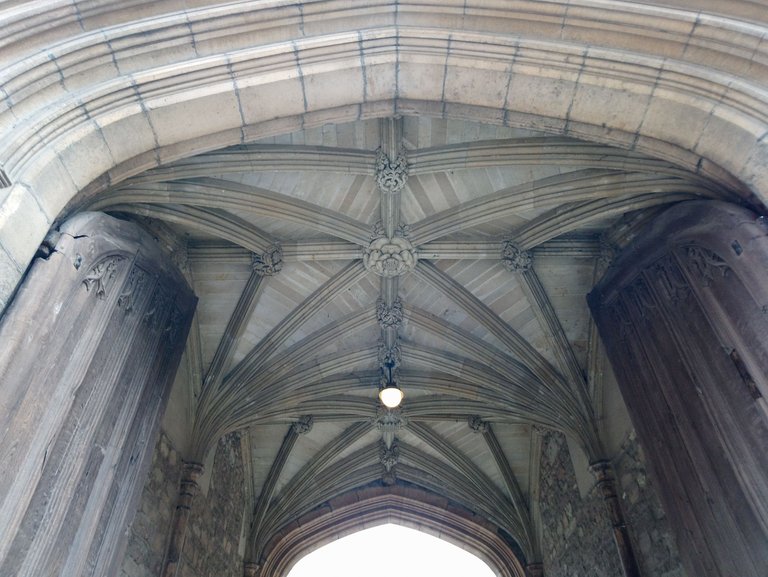 I forgot to include this building in the previous post, but it's so grand that I felt it should have its place in this series of posts about Cambridge. Just look at underneath the archway, the decor is just gorgeous. Although Cambridge University operates on a collegiate system, there is still a main University administrative office. In fact this is probably the only building that the public can access, just pretend you want to ask them something about the University!!! You might not get far into the building, but perhaps the reception will suffice? 😊
| | By Cambridge standards, this building in itself isn't that special. What I want to show everyone, is how different departments are randomly thrown together in the same building. It happens a lot in Cambridge. Here is the Lab of Physical Chemistry, and Department of History and Philosophy of Science. Randomness at its best. |
| --- | --- |
| I never did science at school, and never imagined there would be a Department of Parasitology. Not sure if I could handle the parasites, yuck!! But hey, someone's got to do it. This building reminded me that I still haven't watched the Oscar winning movie Parasite yet. | |
| | This is the Department of Earth Sciences, I loved how they kept the statues safe with a face mask. Who said studying is boring? |
THE NEW BUILDINGS
Cambridge isn't all old and stuffy, it's evolved and expanded over the years and has some interesting architects as well.
---
Cambridge's law school is ranked the third best in the world, behind Harvard and Oxford (ouch!). Out of the newer buildings, The David Williams Building, Faculty of Law is my favourite.
Have you ever heard of the story about a group of blind people touching different parts of an elephant and trying to describe what an elephant looks like? Some say it's like a big wall (body), some say it's like curtains (ears), some say is like a tree trunk (legs), some say its like a sharp sword (tusk), and some say it's like a piece of string (tail).
This is how I felt about this building. It has so many different facets, everywhere I looked, gave me a different impression. I couldn't tell you what shape it was, kind of like shapeless but with a form. Weird, but I liked it. And the best thing about it, was the modern design encasing one of the oldest professions in the world.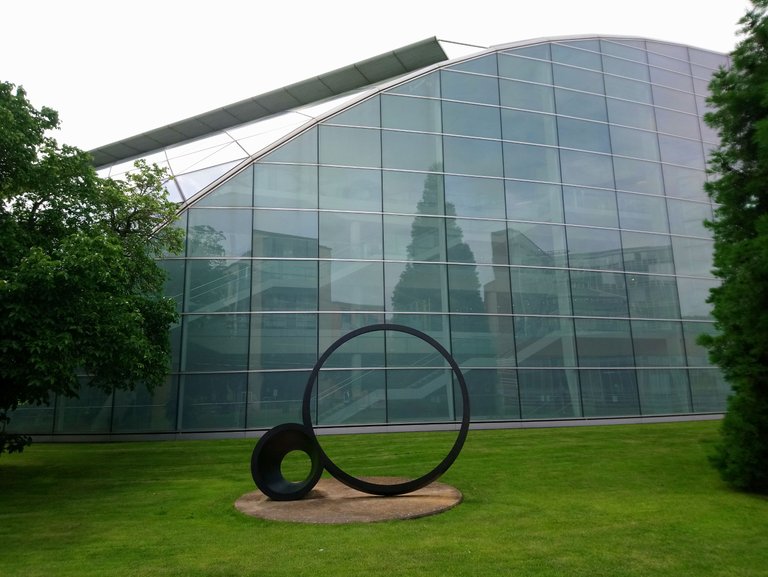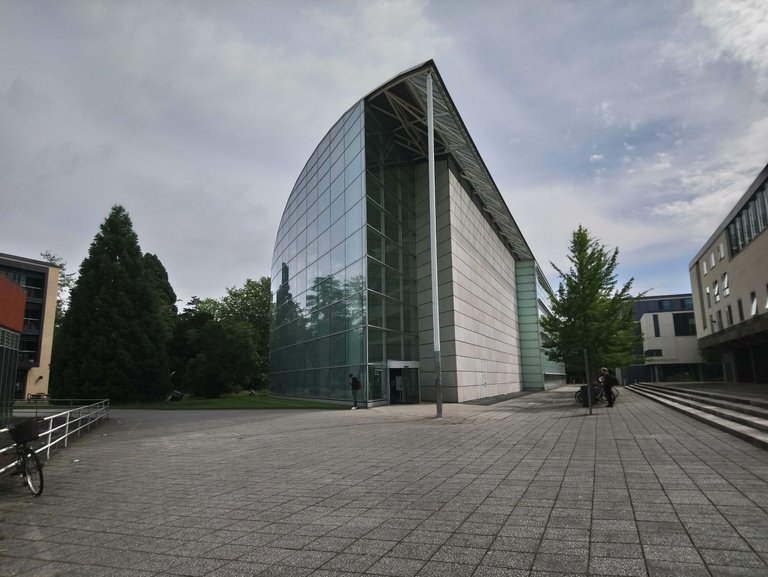 ---
| Built in the late sixties, the Seeley Historical Library is part of the Faculty of History at Cambridge. It's a grade 2 listed building now, but sadly my photo doesn't do the building justice. | |
| --- | --- |
| | One of the greatest thing about Cambridge University is the research it does, and much of the output is displayed in museums which are free of charge for entry!! The Museum of Zoology is one of them. Can you see the skeleton inside? |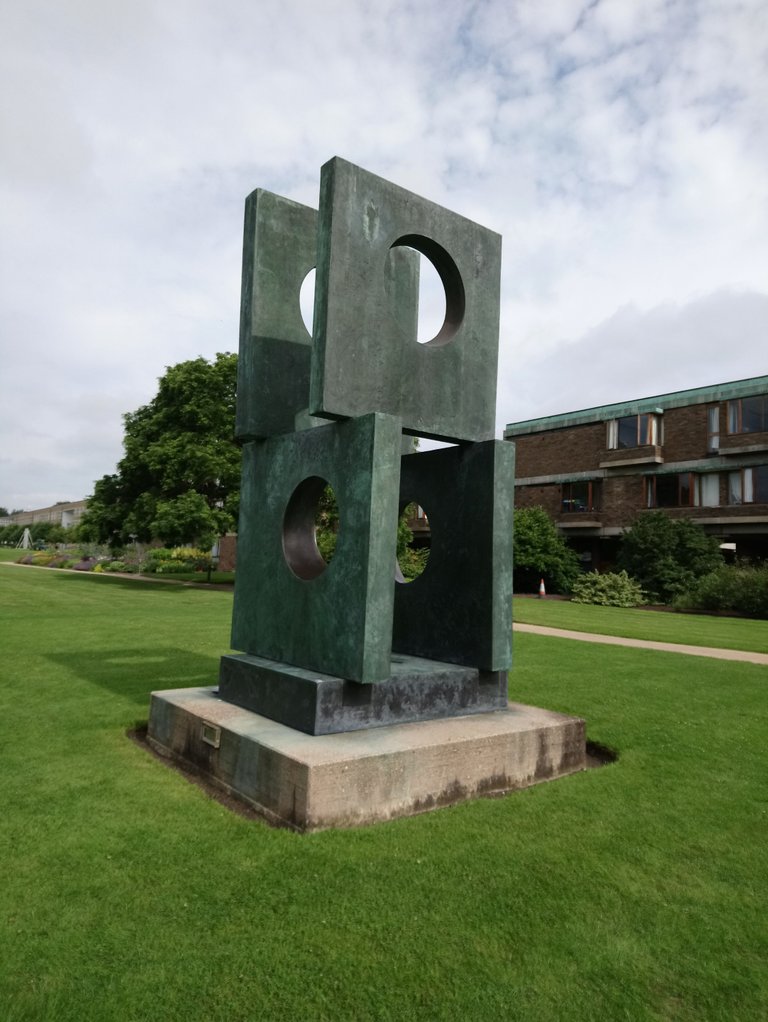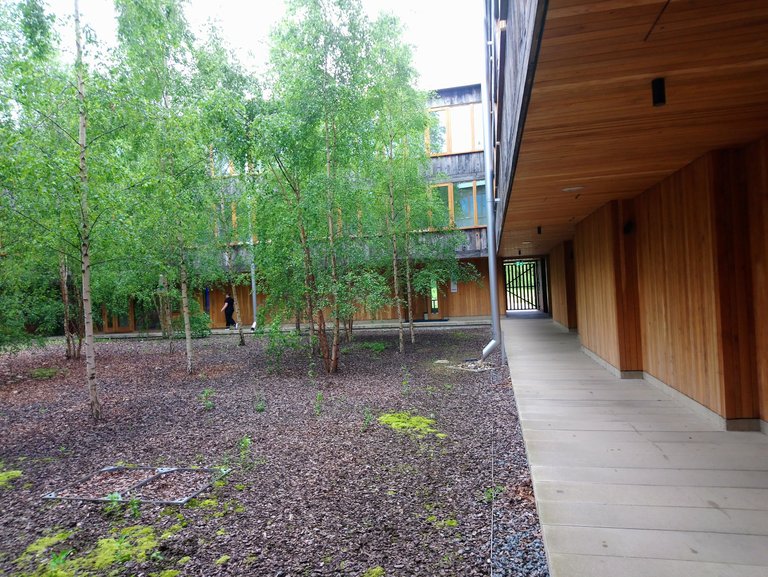 And finally I want to take you to one of the newer and more modern colleges at Cambridge - Churchill College. Churchill College was established in 1960 and is named after Britain's great statesman Winston Churchill. He only visited here once, in 1958 when the college was being built, and planted two trees here.
The college is located slightly outside of the city center, and has the largest campus of all the colleges. The vibe here is very different from the other traditional older colleges. It didn't have the grandeur nor history. And in its place was a sense of modernism, such as the zen feel accommodation block.
One of its most famous landmark at the college is the 4.3 meter tall bronze sculpture by the British artist Dame Barbara Hepworth called Four Square (Walk Through). Only four of these sculptures were cast in 1966 and one of them is located here at Churchill. It forms the backdrop for many graduating photos. It's actually really amazing to see such a valuable piece of artwork out in the open, where the public can freely access and walkabout. And when I say valuable, well I don't know how much it's really worth, but to give you an idea. Seven pieces of a smaller version measuring 61mm were created, and one of them sold for £488k in 2017!!!
---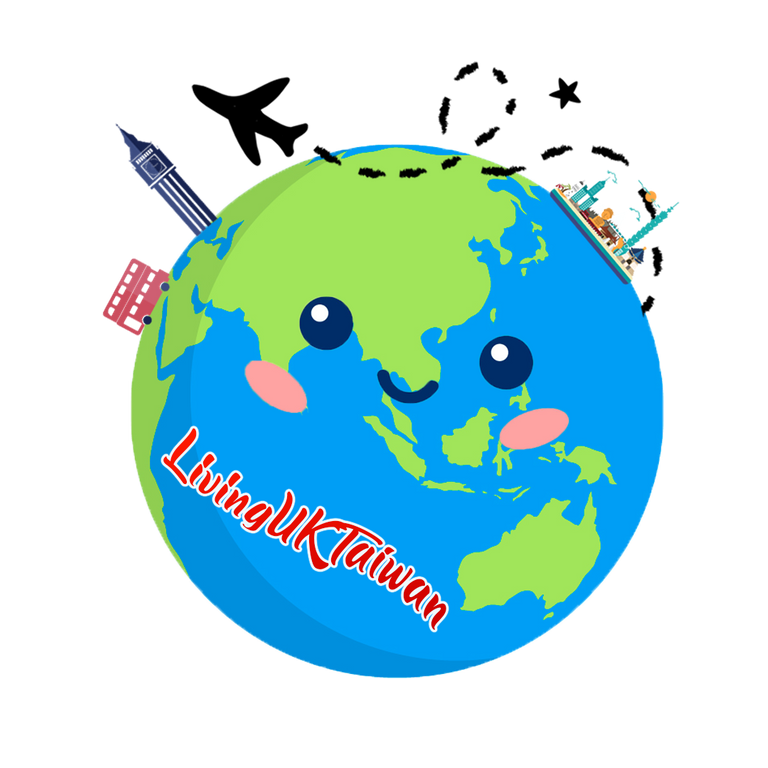 You can checkout all my travel post on the Pinmapple here or click on Mr Pinmapple below