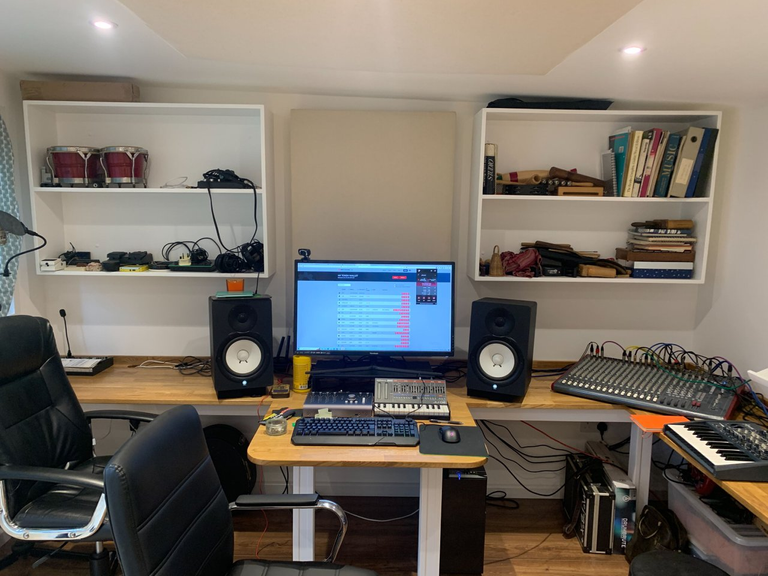 Stick Up Boys And The New Studio - Update
Remember the need for leads and @stickupboys requesting help for the chaos in the newly built studio? We regret to inform you that @tdctunes wasn't able to send over leads as he's using all of them, so no luck there.. No hard feelings there though!
The studio is not far from being fully operational so that's great because we have a bit of a backlog there. As you can see in the picture above, the desk looks quite in order and a lot better than with the last update!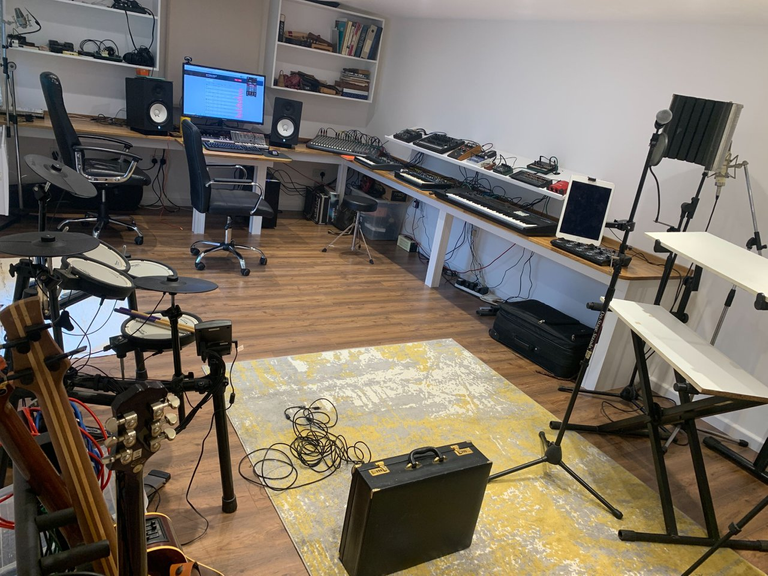 A bit more is shown in the image above, as you see, there's no such thing as unused space here!
The leads are not yet under control, @stickupboys is working on it though! Maybe next time?
We also still need to get curtains and place a green screen and some other stuff. But the end is near, we will be happy when we can say we are fully operational without a backlog!
See you at the next update,
Cheers!

We appreciate all the support we get from the Hive community. Remember that you can earn 15% APR paid in Legion, in daily dividends, if you delegate Hive Power to @stickupcurator. By doing so, you also support music and art on Hive because that's our main focus when curating.
You can buy our records on our favorite blockchain game Rising Star or at the awesome NFT Tunz. We also have our own art, video and GIF NFTs on NFT Showroom.
For more information or to give us a follow, check out all our socials and say hello!
https://linktr.ee/StickUpBoys
Big up the music and arts
Stick Up Boys