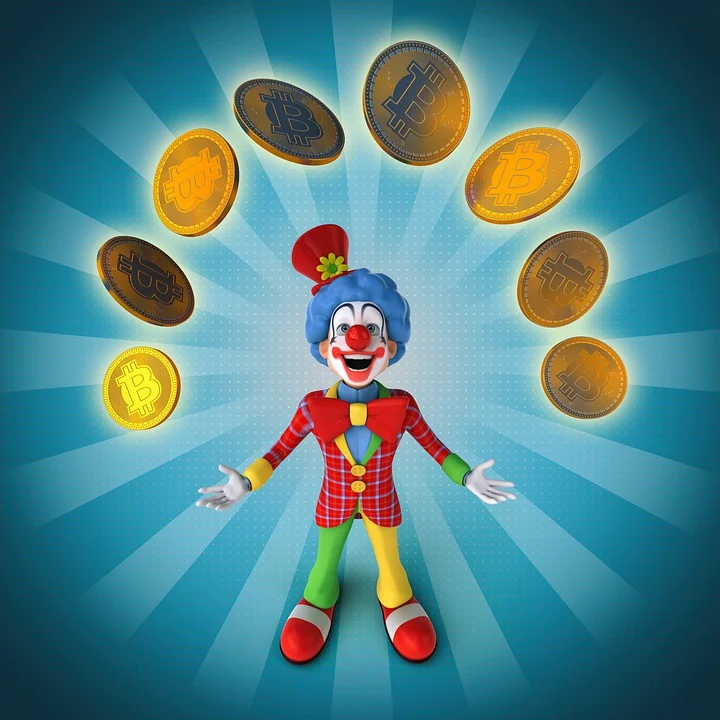 Image source
Join the Comedy Open Mic Community
What is COM?
Comedy Open Mic is a community where you share your comedy posts. Can be routines, rants, stories, pet peeves, talking about parts of your day, whatever it may be, just make sure it is humourous.
While at COM, we understand that comedy is subjective, we also know that effort isn't. This community isn't made for low-effort posts. Make sure that your content is original and not lazy.
Introducing the Community Team
In our attempt to look like a normal community we now have a team.
@comedyopenmic: That's the community account. Make sure to give it a follow as soon it should be the account that posts these announcements.
Our Admins
Here is the list of people you could bribe to win.
@amirtheawesome1: He hasn't made a funny post since 2018, so you know he's good at judging how funny you are.
@dandays: He is smart, elegant, and funny. Also, he asked me to tell three false descriptions about him in his introduction.
@brandt: He has created 30 new personalities and accounts since the last post
@cmplxty: His greatest appeal is that he is not Dan, Brandt, or me.
@improv - He's mainly here to hang out and have pun.
@thisismylife - She joined recently and I don't have a comment to add here.
The Rules
Use the tag #comedyopenmic and #comtest in your entry and comment a link to your entry on this post.
Entries must be in English.
Your entry must be posted here originally if you cross-post.
You must be subscribed to the community
There's no limit set to the number of entries.
Prizes
Jester Award: 15 HBD
The Bromedian Award: 2 $BRO Tokens - Coming from our sponsors @brofund and @raymondspeaks
The Joker Award: 10 HBD
Lucky Clown: 5 HBD - Winners of one of the previous can still win this. All the participants will be put into a randomized draw, the winner gets the prize.
Honorable Comedians: 10 HBD - 10 HBD Will be distributed among those who had great entries but didn't manage to win any of the above awards.
There will be more surprise prizes.
Other Activities
We will give our dear members more activities in the COMmunity. More things will be added in the future, but for now, make sure to check out and participate in @improv's weekly Punday Monday. You can check out the latest one here. We have added 5 HBD to an already impressive prize pool.
The Entries
Winners of the last round will be announced in a few days. Be patient as this is a manual process.
Here are the entries from round 2
Please make sure to interact and support these awesome people.
@wrestlingdesires - But It's The Truth
@kennysplash - The Gizzard Thief (A true story). Open comedy mic contest
@ninjamike - My Biggest Online Pet Peeve
@cool08 - The Comedy Open Mic Contest - A Stingy Man
@emsonic - Comedy Open Mic Contest - Alcohol is not good
@jacco25 - Who always steal the meat
@corvidae - How to Fail at Online Dating No Matter Who You Are: A Comedy Open Mic Contest Entry
@dreemsteem - You put what...where?!?! 🙈
@mrenglish - Contagious| Comedy Open Mic Season 2
@victorbch - The comedy open mic/The greedy uncle
@amazing-grace - The comedy open mic/Not everyone you ask instructions.
@insaneworks - COM entry: Michelangelo's stuff... No autocorrect no, bad autocorrect! Miscellaneous things
@zeraton - Me, my girlfriend, and her pet rock: A Comedy Open Mic contest entry
@strangeverest - My second entry to comedy open mic contest.
@bulldog-joy - Theoretically, it has a bit of a coffee aftertaste!
@buttcoins - COMFORT LEVELS
@oldsoulnewb - Hey baby, I'm into crypto...
@hugetiny - Help Me Find My Soulmate!
To Help the Community Grow
Please interact with other posts and consider reblogging this post for visibility. It would mean a lot if the contest entrants and members, in general, do that.
Round 3 starts now
The contest will run for 7 days until a new round is announced.
The rewards from this post will be used to fund future contests. Please consider subscribing to the Comedy Open Mic Community and reblogging this post. Thank you.