Hallo liebe Hive-Freunde :)
Nur heute bei mir, weil ich einen kleinen Christbaum gekauft habe und Lebkuchenplätzchen zum Aufhängen auf den Christbaum gebacken habe.
Hier ist das Rezept.
Ich habe 220 g Butter mit 120 g Zucker, 250 g Honig, 800 g Mehl, 1 Teelöffel Natron, 2 1/2 Teelöffel Backpulver, 2 Esslöffel Lebkuchengewürz und 2 Eier mit dem Knethaken vom Quirl zu zu einem Teig verarbeitet und dann über die Nacht in den Kühlschrank gestellt und abgedeckt.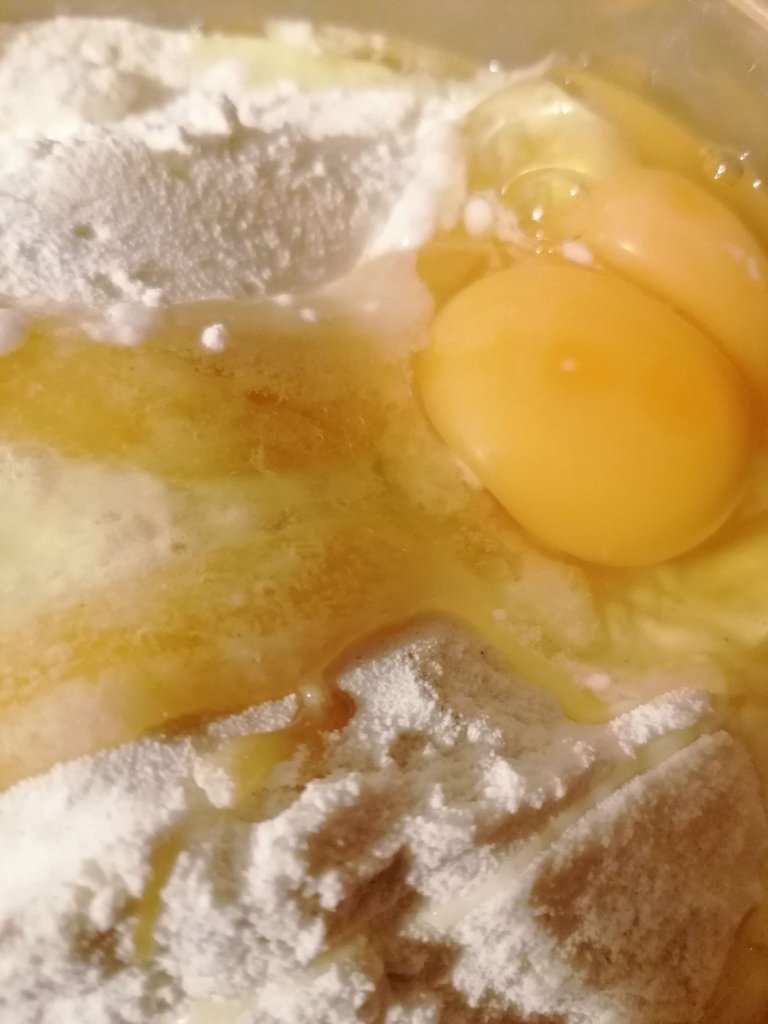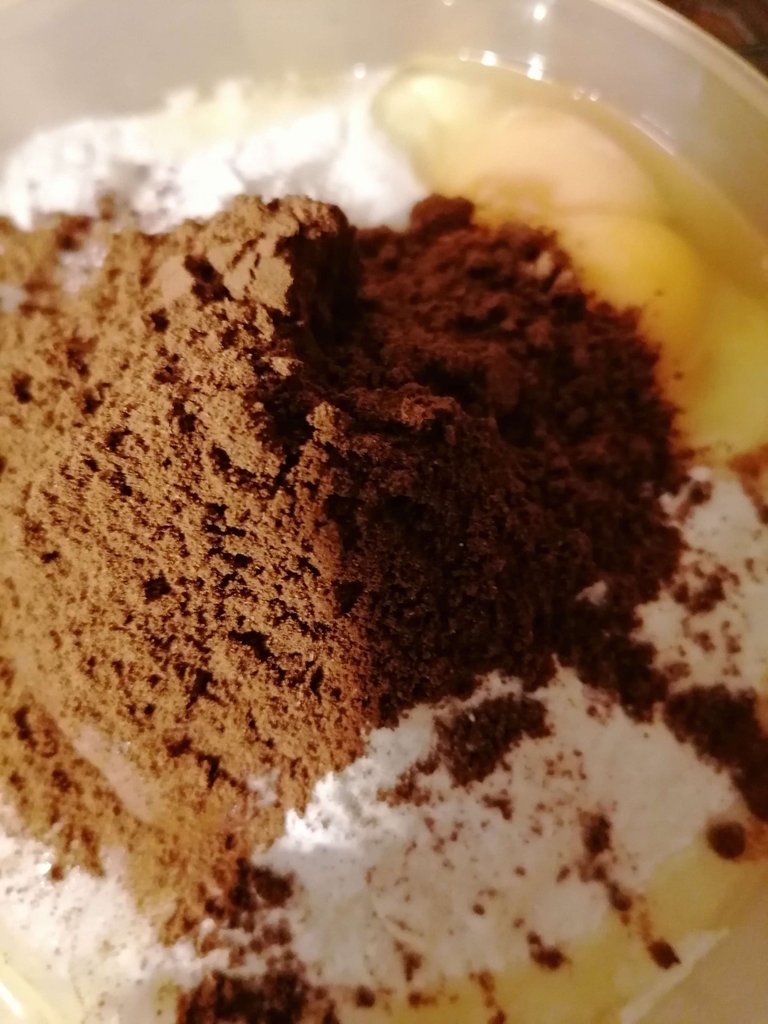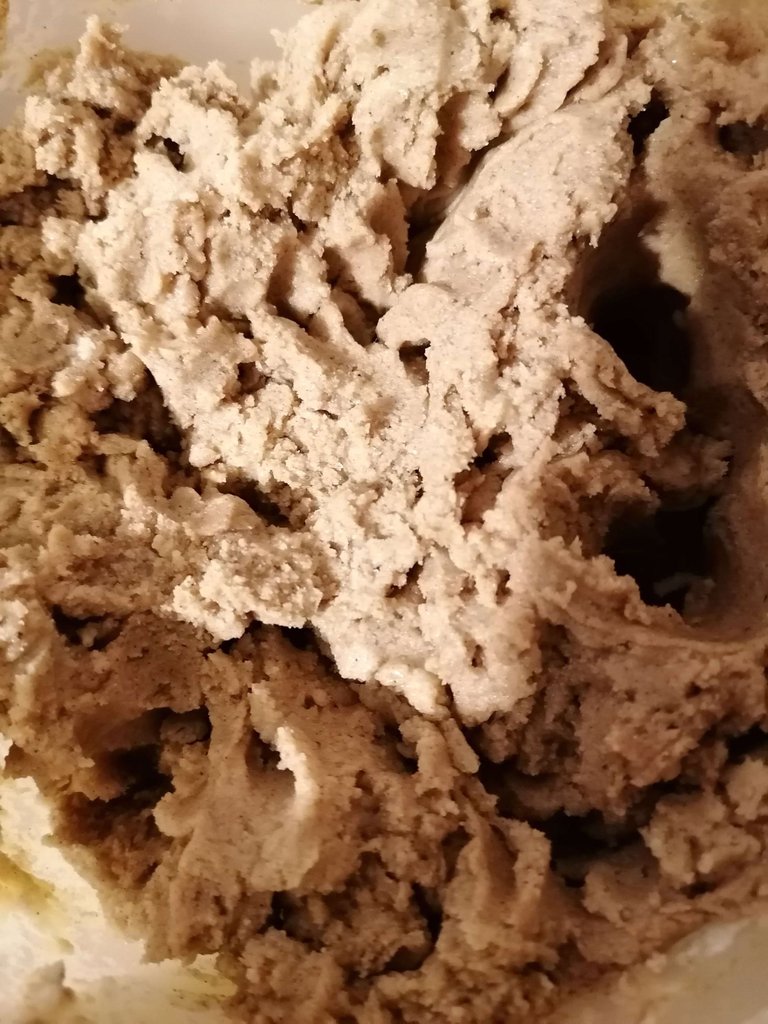 Am nächsten Tag habe ich mit Plätzchenausstecher Plätzchen gemacht. Und damit man es aufhängen kann, habe ich mit einem Holzspieß ein Loch reingemacht.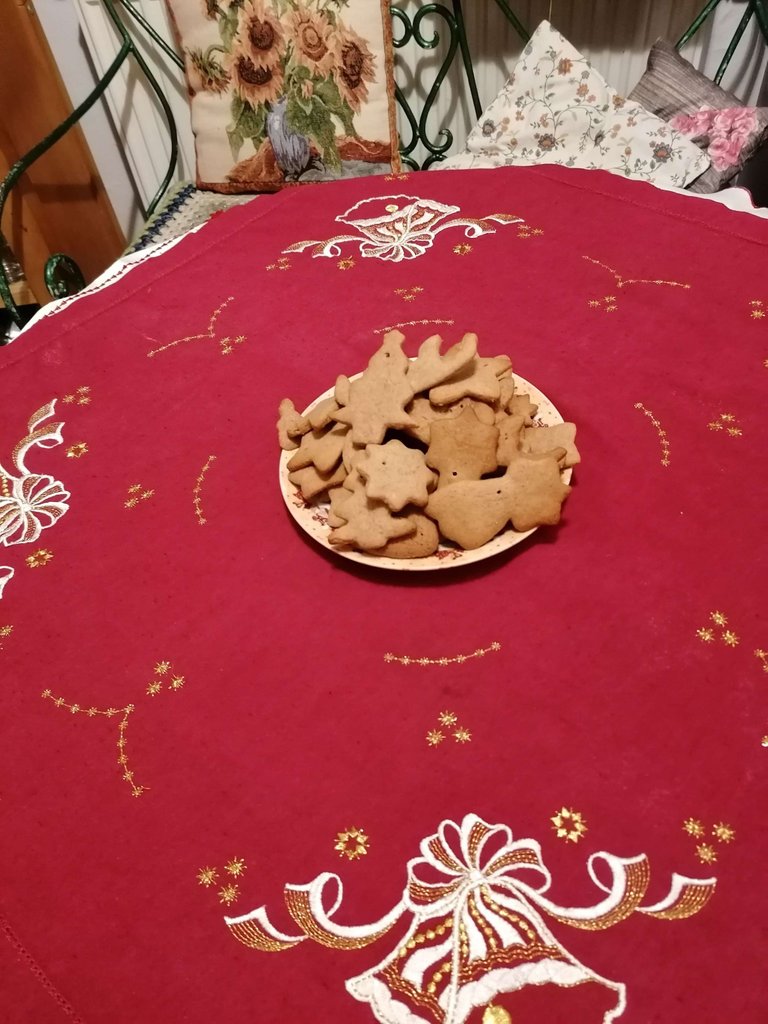 Dann habe ich mit Zuckerschrifttuben die Linien und feinere Arbeiten gemacht. Ich habe auch Puderzucker mit Wasser vorsichtig angerührt, sodass es nicht zu flüssig war und habe die gröberen Arbeiten damit gemacht.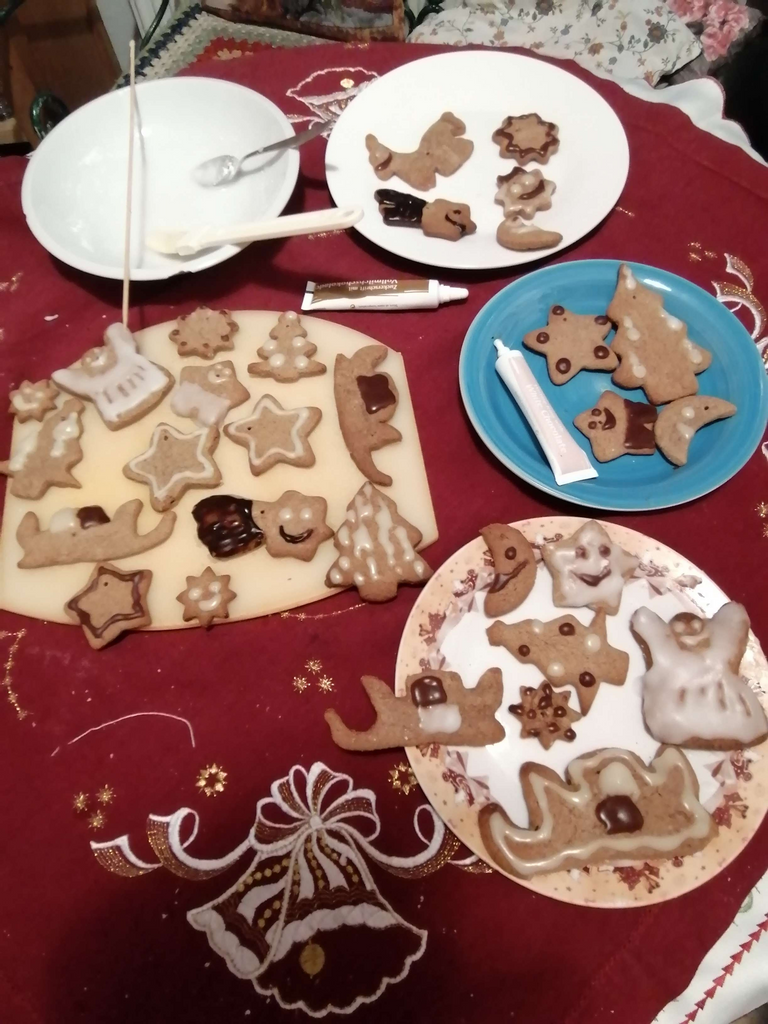 Als Nächstes habe ich mit einem Zwirn und einer feinen Nadel die Aufhänger drangemacht.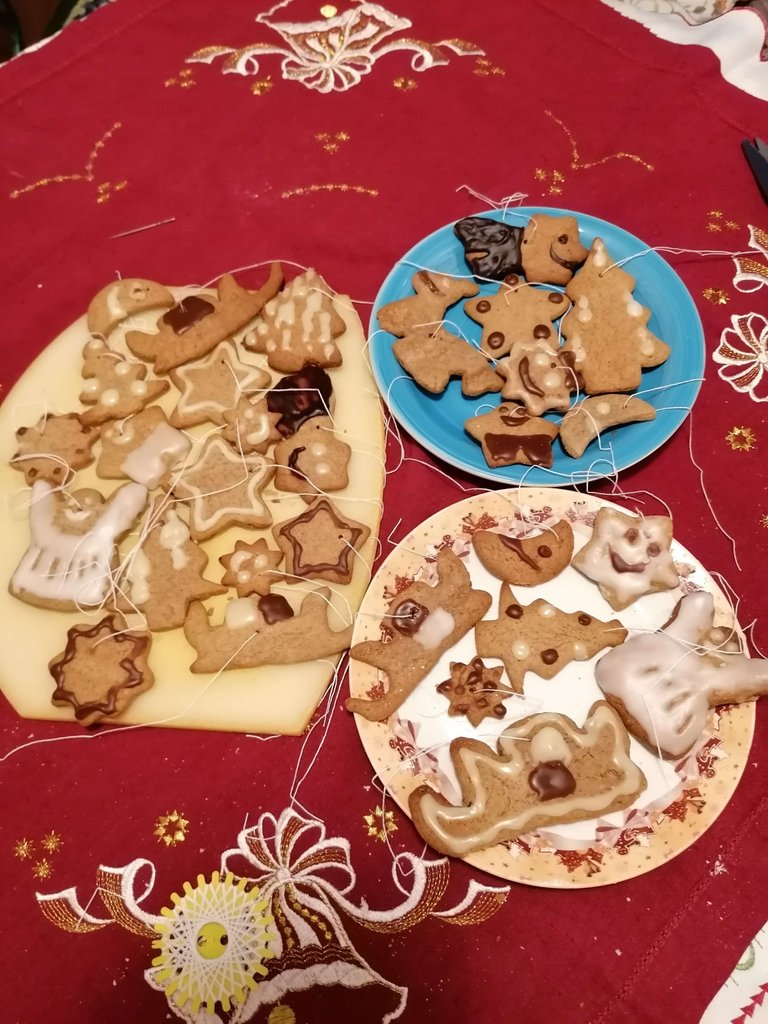 Fertig :)
Und das ist der Weihnachtsbaum, den ich gekauft habe 🤩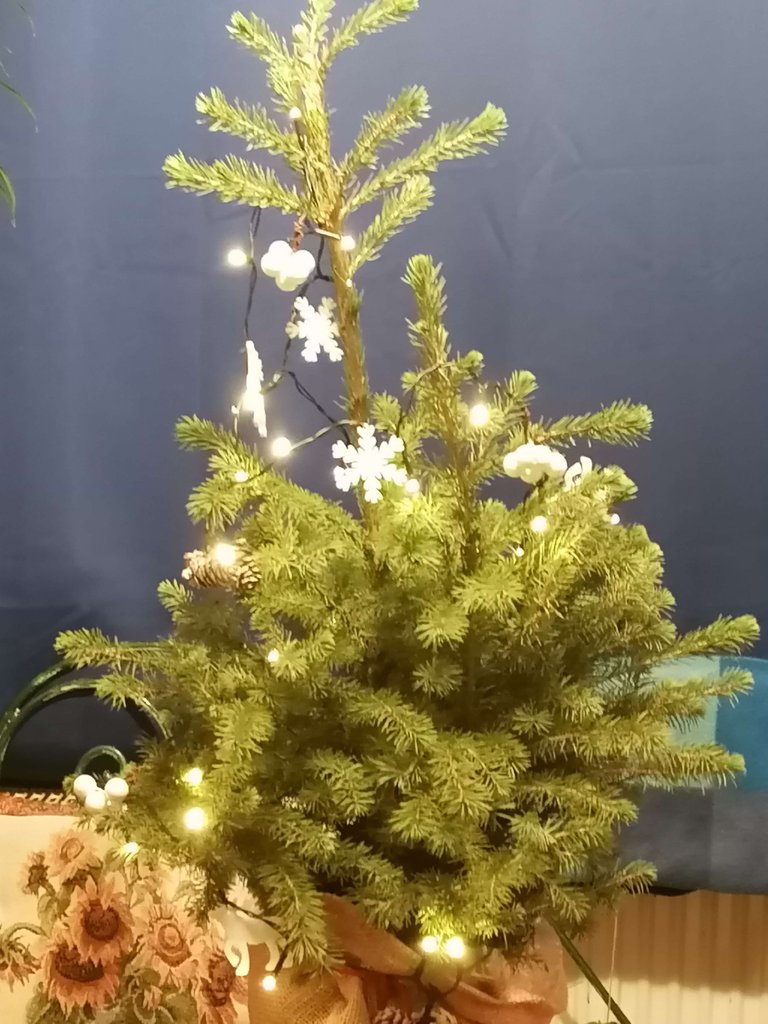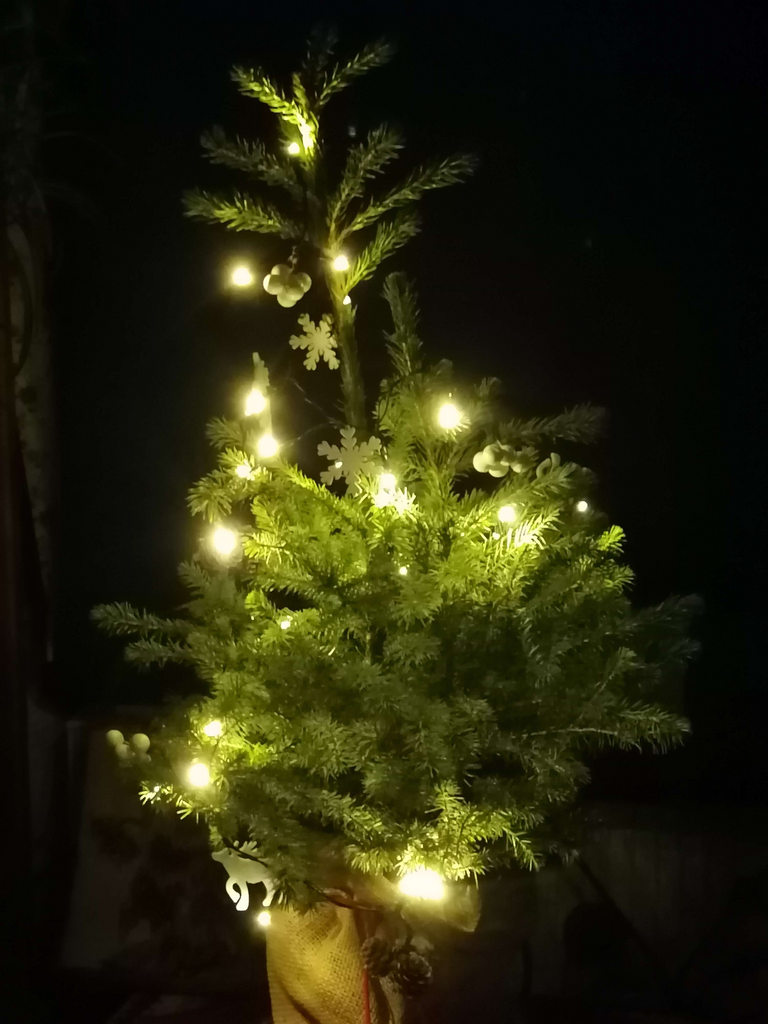 Dann habe ich die Lebkuchenplätzchen draufgehängt.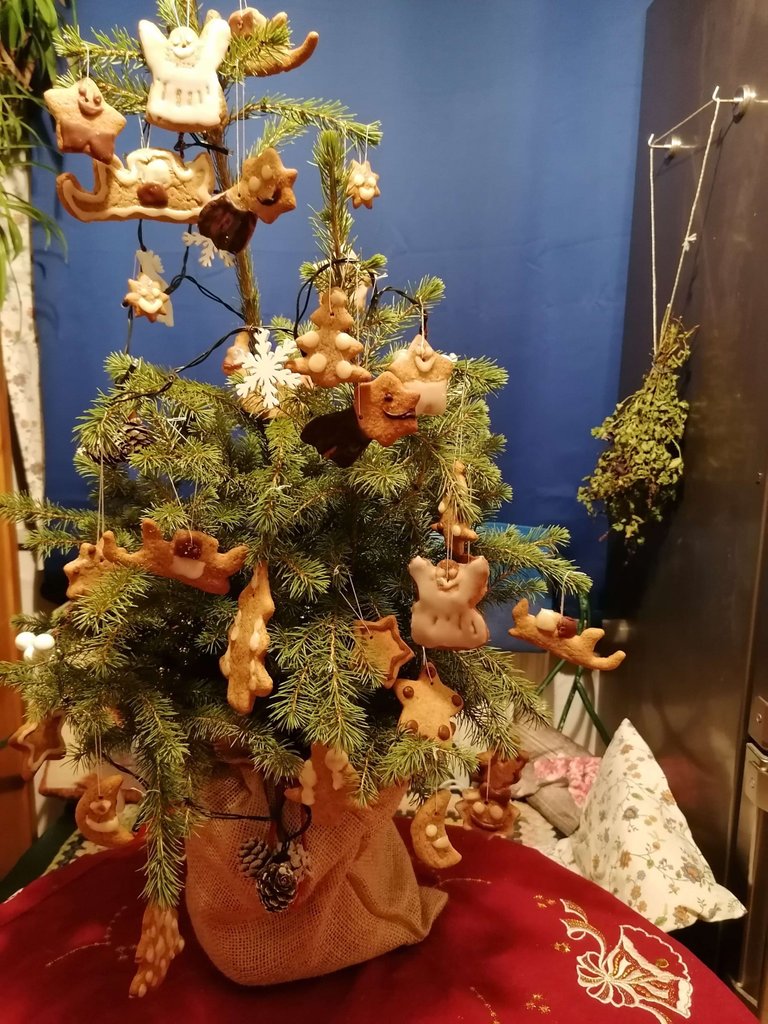 Gefällt euch der Baum?
Tschüss bis zum nächsten Mal
Is it Christmas already?
Hello dear Hive friends :)
Just with me today because I bought a small Christmas tree and baked gingerbread biscuits to hang on the Christmas tree.
Here is the recipe.
I mixed 220 g butter with 120 g sugar, 250 g honey, 800 g flour, 1 teaspoon bicarbonate of soda, 2 1/2 teaspoons baking powder, 2 tablespoons gingerbread spice and 2 eggs with the dough hook from the whisk to make a dough and then put it in the fridge overnight and covered it.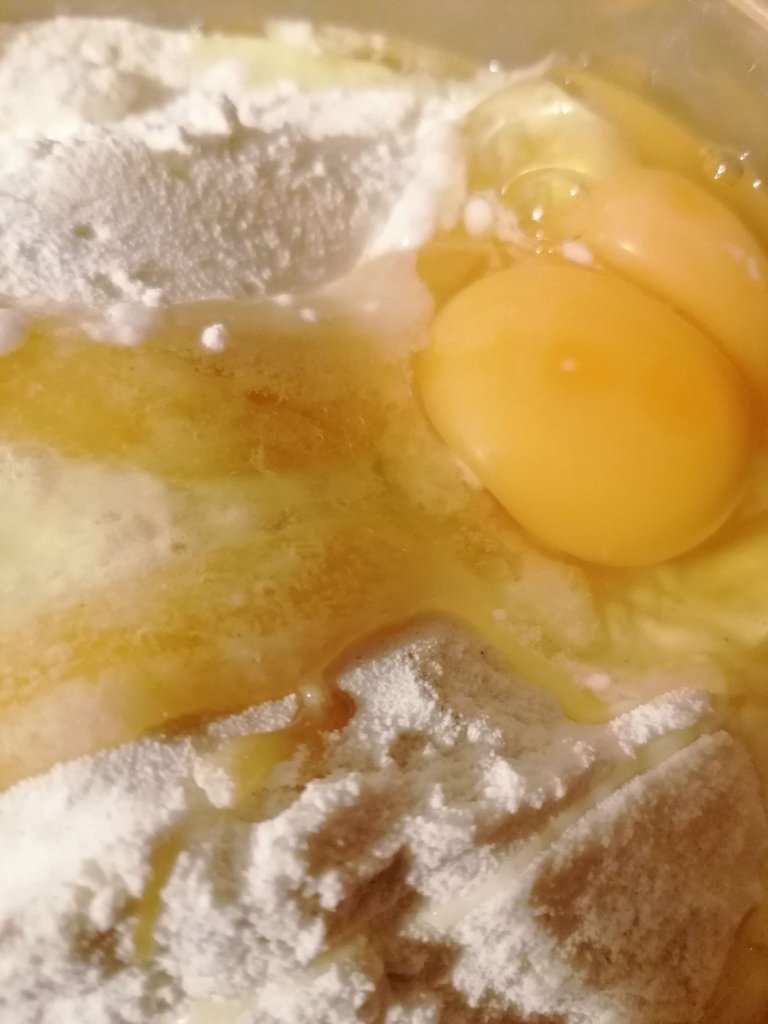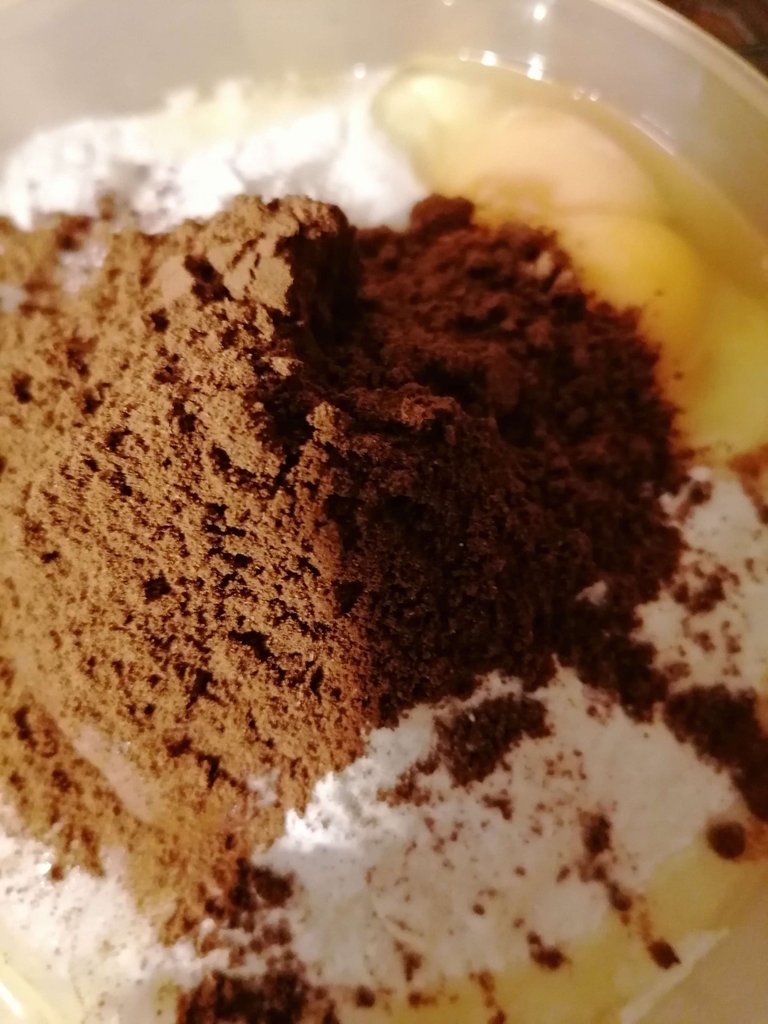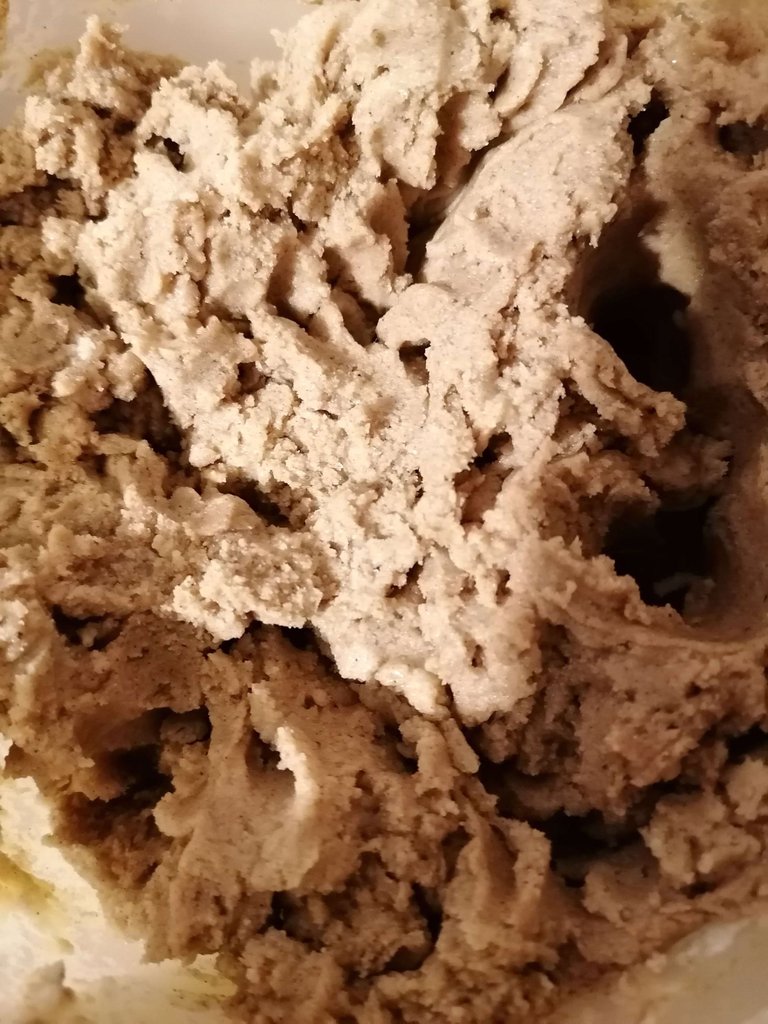 The next day I made biscuits with biscuit cutters. And to hang it up, I made a hole in it with a wooden skewer.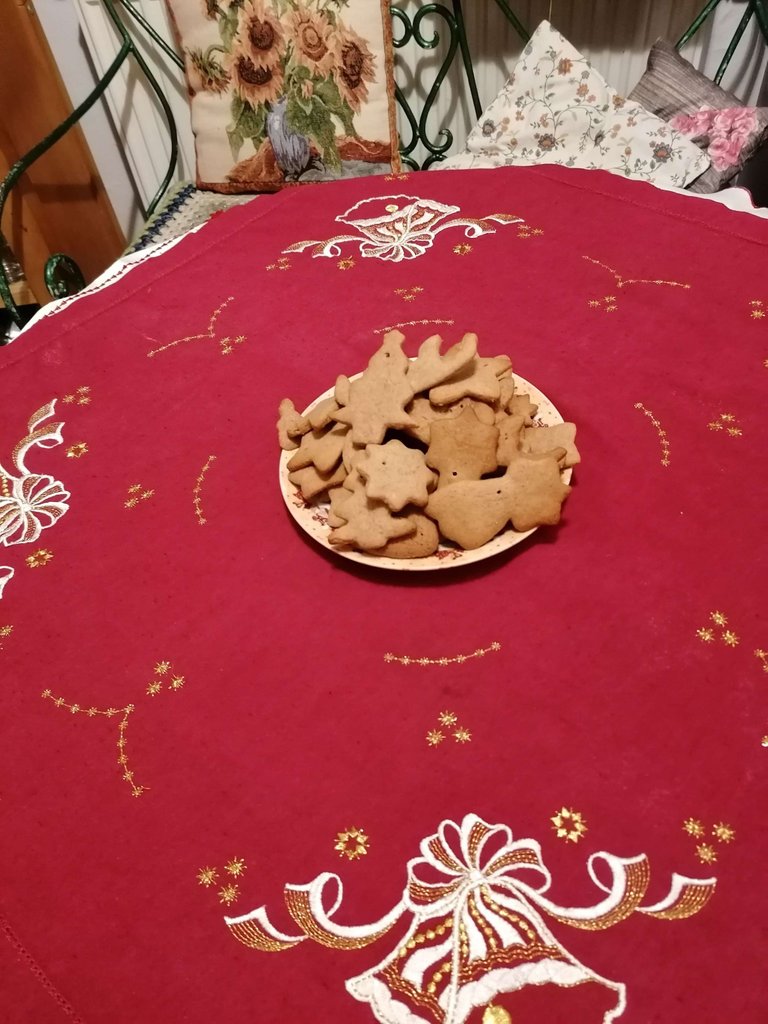 Then I used sugar writing tubes to make the lines and finer work. I also mixed powdered sugar with water carefully so that it wasn't too liquid and did the coarser work with it.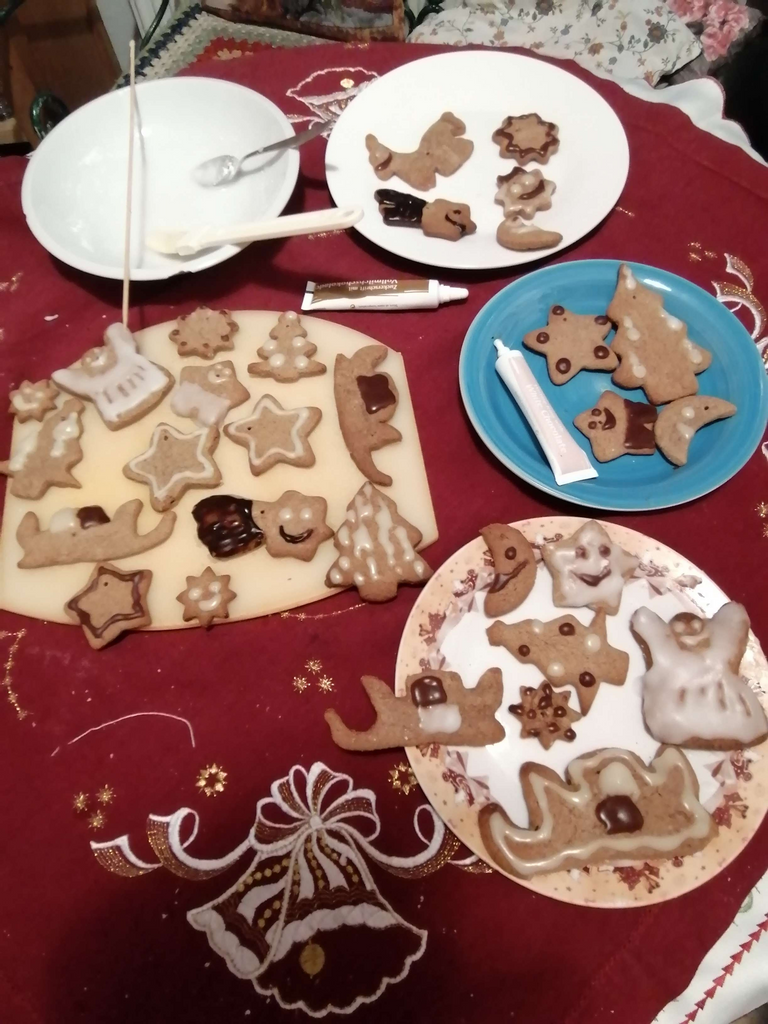 Next, I used twine and a fine needle to attach the hangers.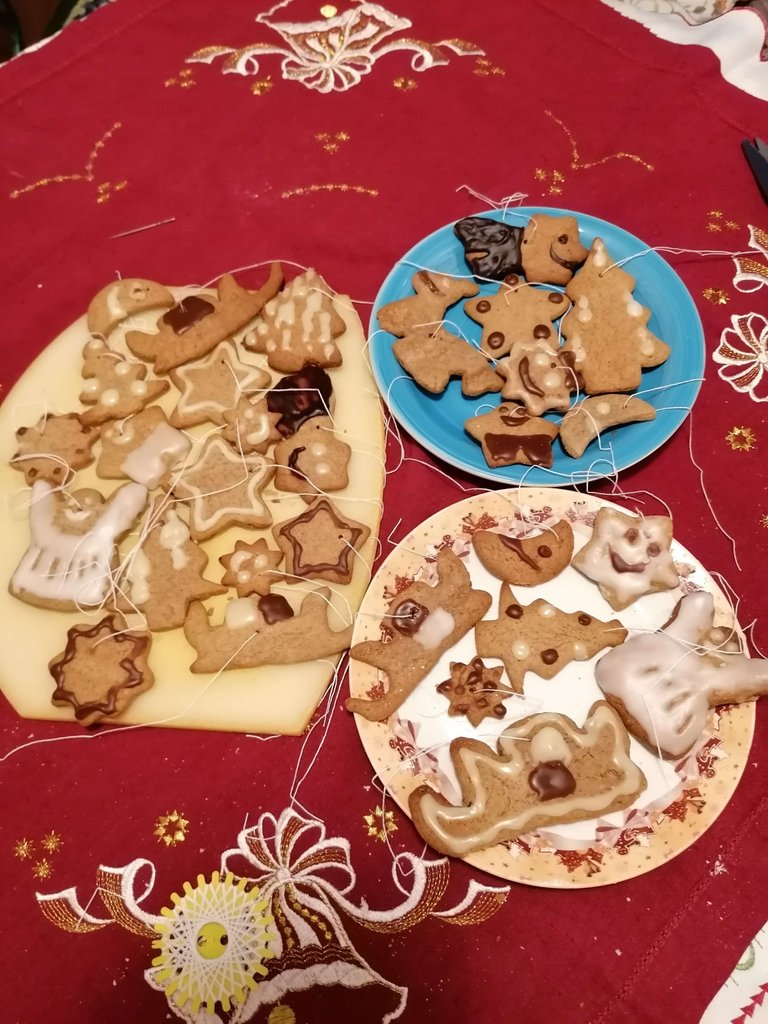 Finished :)
And this is the Christmas tree I bought 🤩 !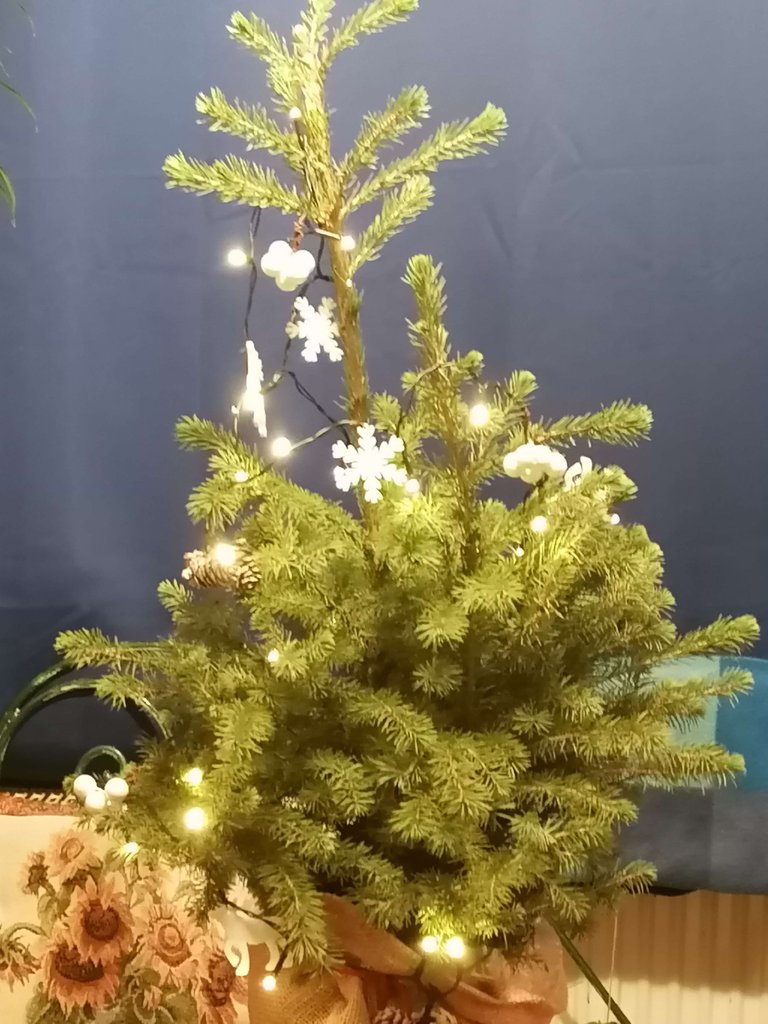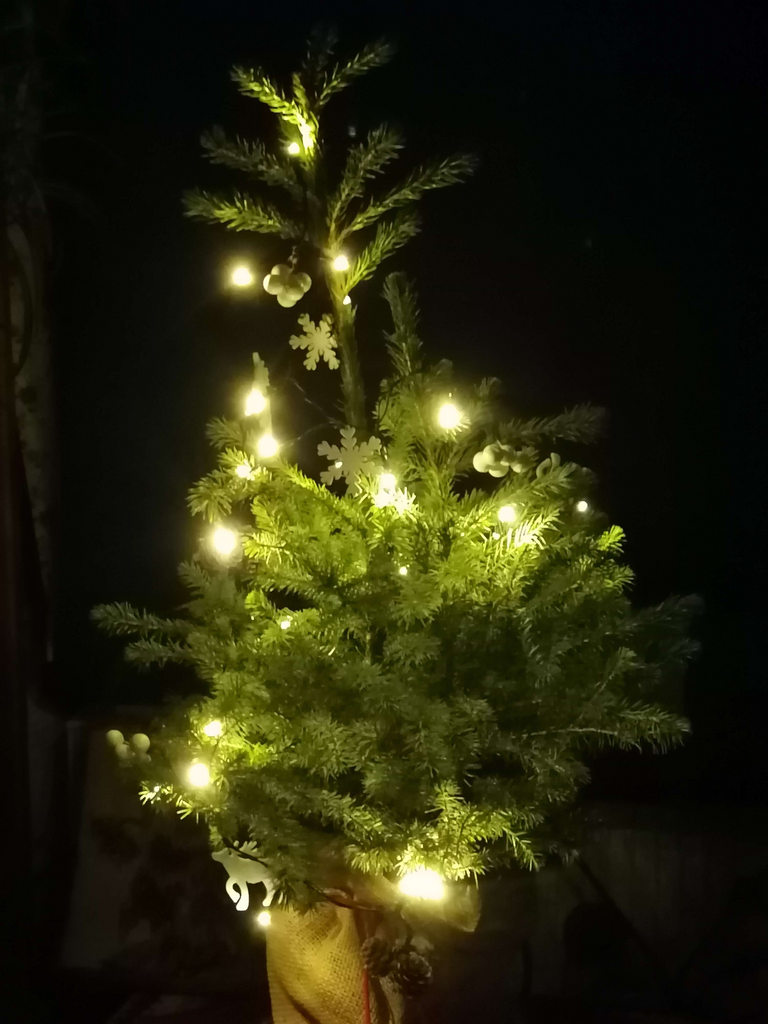 Then I hung the gingerbread biscuits on it.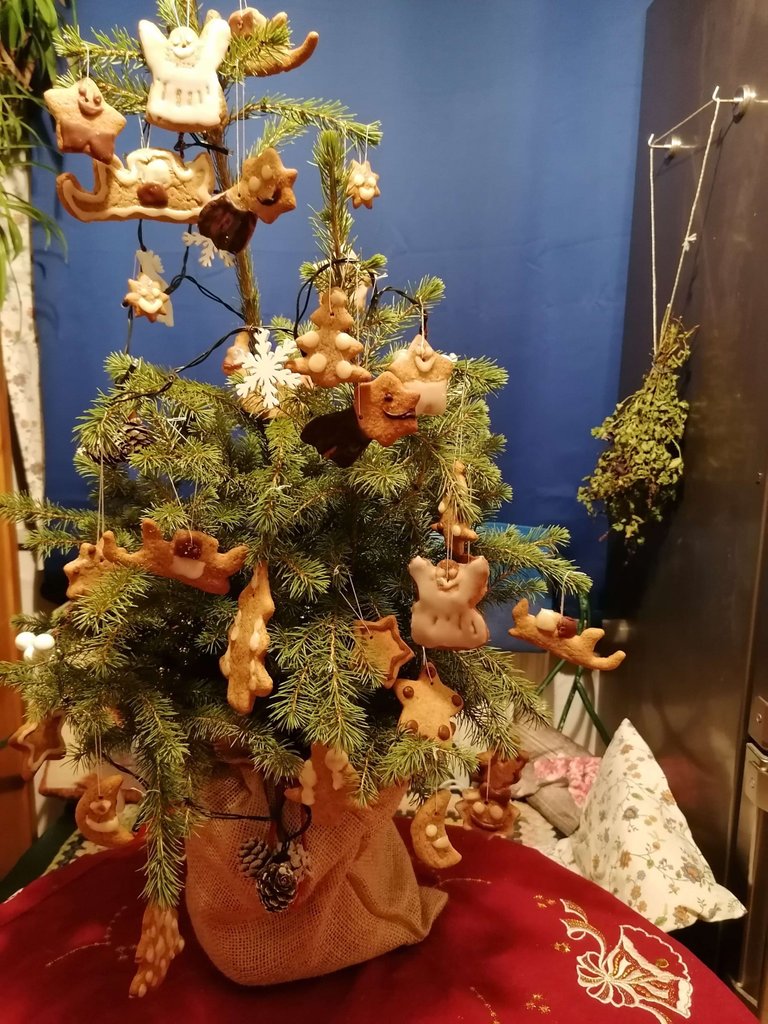 Do you like the tree?
Bye until next time