Well, I can see that my last post is three month old - the last page in the second album of Phill. Then I sort of disappeared.
The thing is that I (again) have been ill, and that I recently about a month ago was a bit handicapped, and had a hard time using my right hand. So this one page comic is made solely with my left hand!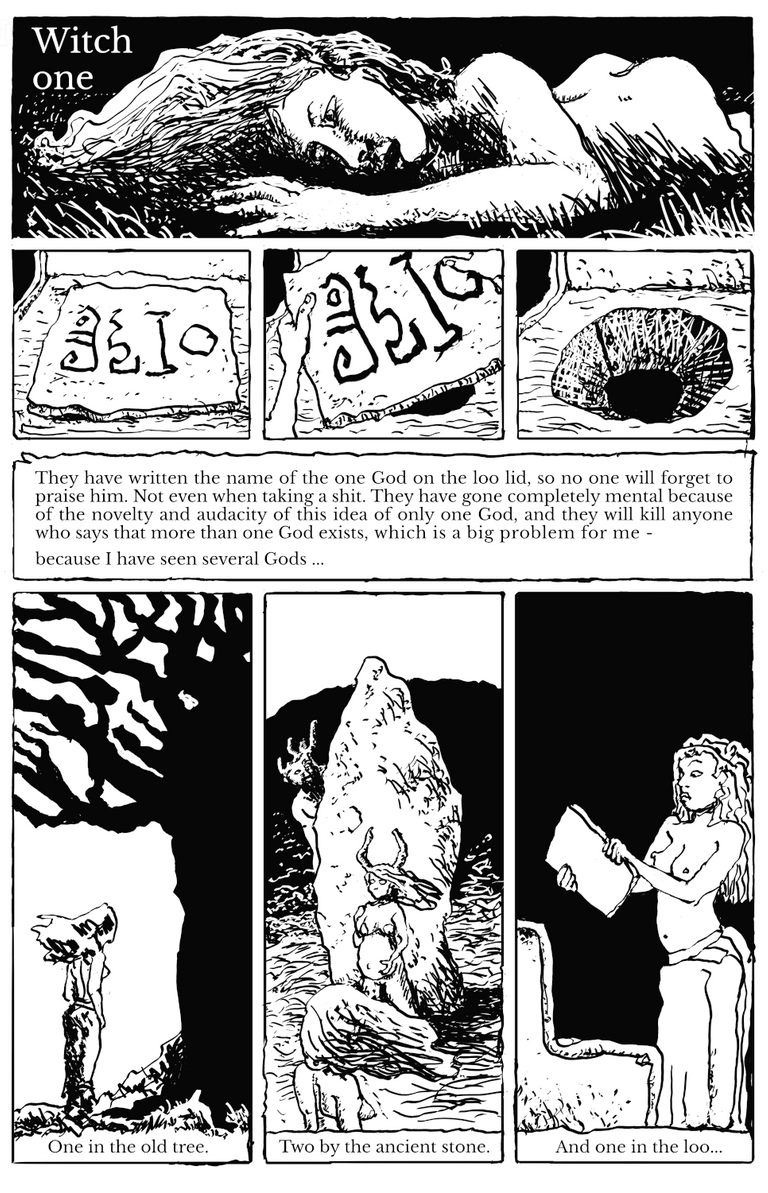 I am getting better again and am consulting a rheumatologist who says I can get back to normal. But in this process I have realised that I am terribly unambidextrous. It has been a bit of a fight, but also interesting. After more than six month of being hindered by some sort of gout, I have at least learned some new motor skills and I have also been reading a lot… among the reading you will find the Quran which inspired this comic page.
Even though the concept of monotheism was old at the time it seems to have been new and wondrous to Muhammad, and it is a hardcore version that is presented in the Quran. So I sort of invented my own God for the purpose of this page. It took many hours to complete this page with the awkward hand.
Well, I have been working when I was not hindered these last three month and I also have comics and artwork that I can post, some of it (a comic) I even let my wife help out with so it will (due to her... colourful personality) be under some not safe for work, minors, and sensitive persons warning and under the Dark Katharsisdrill umbrella.
I have also helped my brother @evilhippie with his Kickstarter, but I will write about that another day. (I made the film together with my daughter @scarlet-rain.)
Thank you @steevc and @slobberchops for asking to my condition and whereabouts and... well, much appreciated.