I can't exactly remember when I visited Haarlem but definitely it was before I visited Zaandam, the city of the Netherlands. Despite all of my obsessive thoughts and feelings, I go out, take a walk and explore the city. I am not a tourist so I just go to a city, walk around, buy drinks, and enjoy the atmosphere of the city. It helps me calm my mind and keeps me away from having destructive thoughts. Besides, the way I live now is way more different than my usual lifestyle and it bothers me a lot. Besides my doctors always suggest going out and enjoying my time. Definitely, it helps and the things I liked to do before, exploring cities was one of them.
Anyway, let's talk a little bit about this charming, full of history and the medieval city of Haarlem. This city not only holds the prominent history of Dutch culture but also is a city of museums, enclosed courtyards, and a cathedral. Not only Haarlem is a nice city for tourists but also a beautiful city where you can live peacefully. I am not a very historical-minded person and that's why I often struggle to write about a city's history. This post won't be enough to explain my whole exploration so I am going to write only a part of my walk today. Besides, I also have taken thousands of photos finally of the city and will definitely share them with you soon; part to part.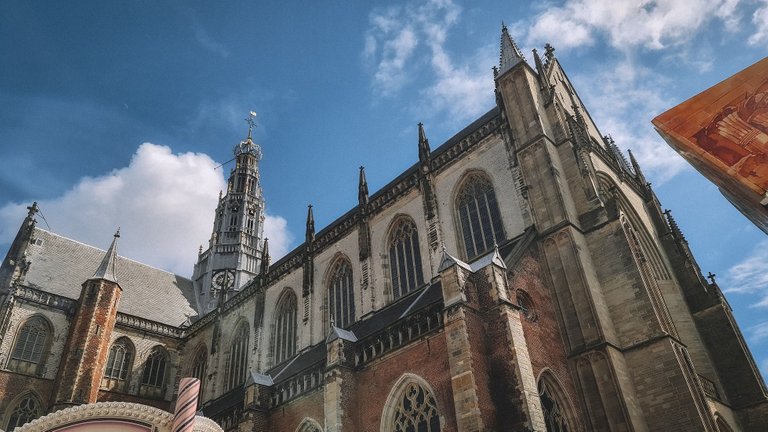 It was a sunny Wednesday and as I don't work now, so I can go out whenever I want to. As you know, a sunny spring day means you definitely have to go out for freshness and relaxation. Haarlem city was never on my list but due to my health condition, I didn't want to go far away from the city where I am currently staying. I feel risky often and not ready for any kind of unusual challenges. So, after Amsterdam, I found that Haarlem is the nearest city that is worthy to spend a beautiful spring Wednesday.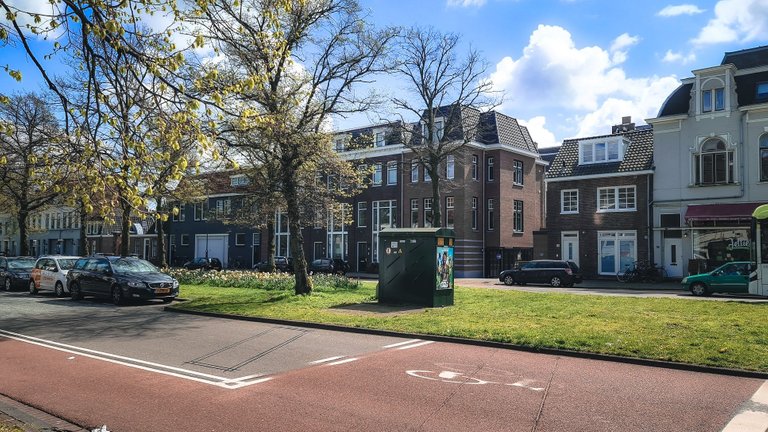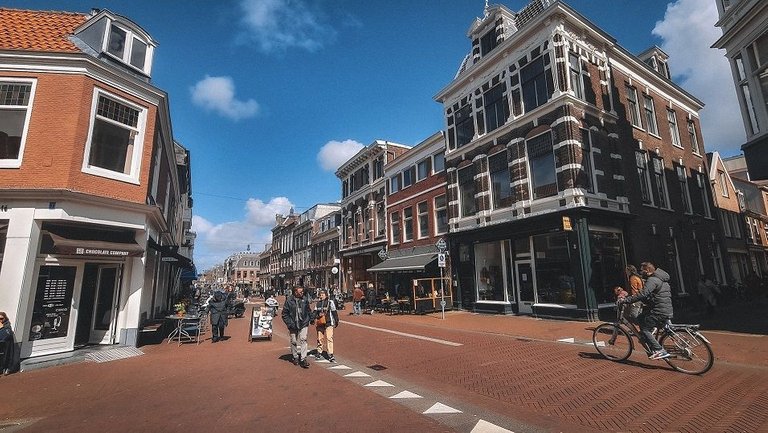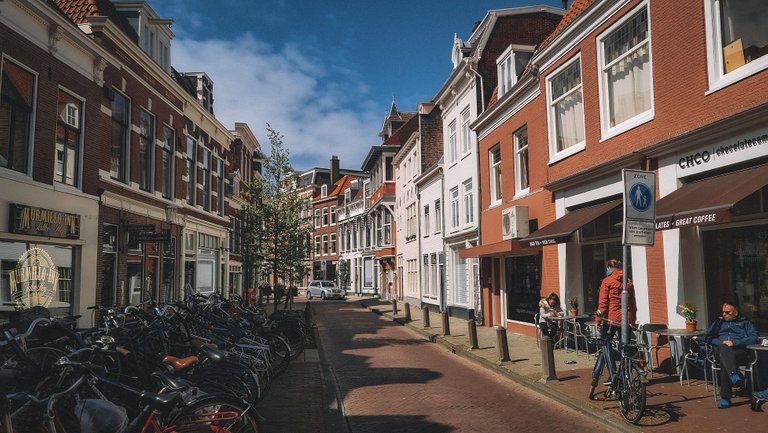 It takes around 40 minutes to reach Haarlem from my place, it depends on which train you are traveling. I normally avoid Amsterdam Central Station but if I see the distance, I don't hesitate to go there. Besides, whenever I learned that Haarlem is a less crowded city than Amsterdam and a city famous for architecture, I couldn't keep myself from visiting Haarlem. My initial plan was to stay in Haarlem for 2 hours but I have spent around 5 hours there. Why, you will know slowly as I am going to show you the locations and architectural buildings I have seen.
After reaching Haarlem station, I was scared and confused a little bit. I was thinking what if I get lost and cannot come back safely; but seeing a nice amount of tourist groups around me, I push myself to walk and start exploring the city with the help of Google Maps.
| | In front of the train station, the bus station was also located and after crossing the bus station, I ended up in a big square. Then I started checking the map and started to walk finally following a big street surrounded by beautiful medieval architectural buildings. |
| --- | --- |
---
---
While walking I felt energetic because I was kind of relating myself to my past; when I used to walk like this in Kharkiv, Ukraine. Obviously, the cityscape was completely different but somehow I was feeling that pleasure and energy. I don't know from where I had got that inspiration or motivation, I asked my doctor and she has given me a smile.
The street was busy, but it didn't bother me. Normally when I go to Amsterdam or big cities, I feel anxious but in Haarlem, I didn't feel that. I noticed people in Haarlem are more friendly and not robotic. They live life, do daily activities and I think that impression helped me to explore the city for 4-5 hours. Of course, tourists were there but not like Amsterdam. As I said, I had chosen a less crowded city for a walk.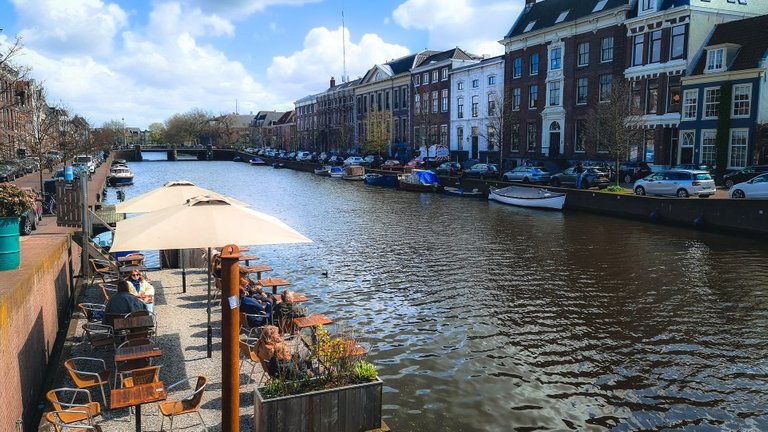 | | | I stopped on a bridge of the river called Spaarne to smoke. Well, I thought it was a canal as I have seen all over the Netherlands but it was a river. |
| --- | --- | --- |
---
Surprisingly I look down and saw this beautiful outdoor restaurant area where people were enjoying food and amazing riverside scenery. Well, I couldn't figure out the location of the restaurant though.
One of the characteristics of Haarlem I figured under the bridge :D.
---
One thing I understood while walking on the street is that the city is very alive, and lively. Cafes were open, people were relaxing while having drinks, and kids were walking around with their families. A lot of antique shops, pawn shops, and souvenir shops were around. I saw antique watches, crockeries, and paintings as well.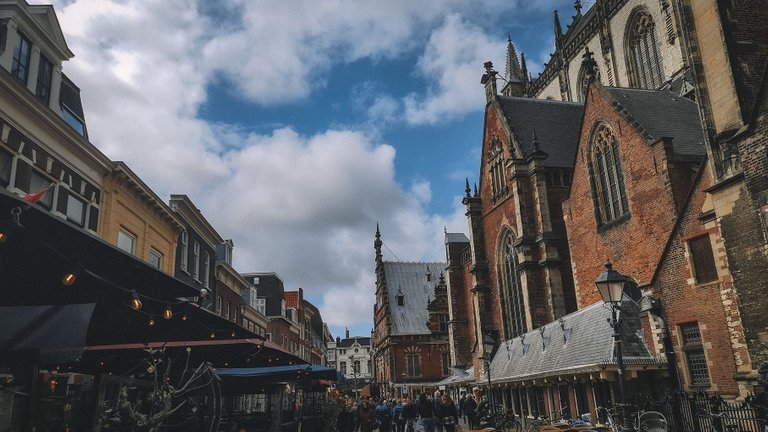 After 25 minutes of walking, finally, I reached Grote Markt. Grote Markt is the center of Haarlem where beautiful architectural buildings, museums, city hall, and St.-Bavokerk (De Grote of Sint Bavokerk te Haarlem) are located.
The Grote or St.-Bavokerk is a Gothic-style architecture medieval cruciform church situated in the middle of the city center. Because of its impressive Gothic-style architecture, many people around the world come to Haarlem. The church contains beautiful Renaissance artworks and is UNESCO-protected. But unfortunately, I didn't go inside.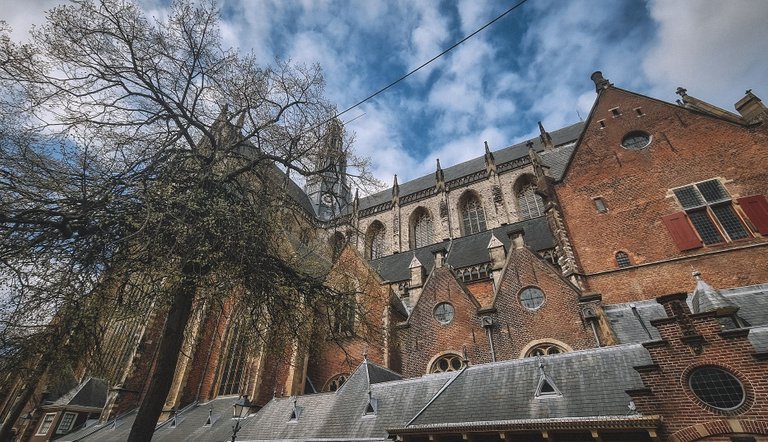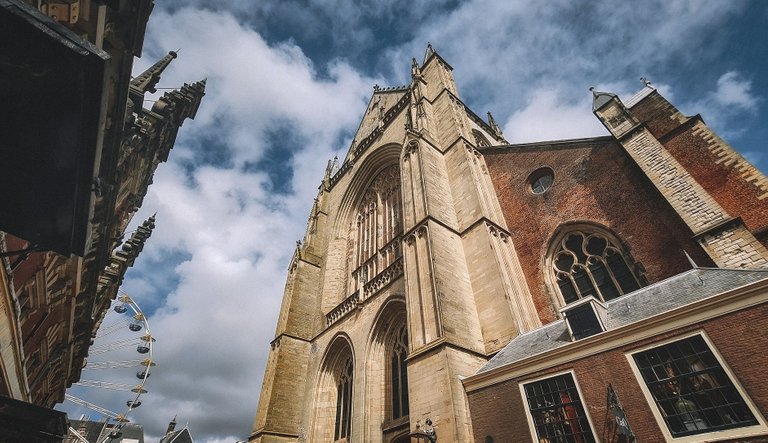 I was astonished by the details of this church, I would say this church is worth seeing.
---
As you can see, I have taken a lot of photos. After my mental breakdown, somehow I lost interest in taking photos but it was in Haarlem where I had found back my old energy again for a while.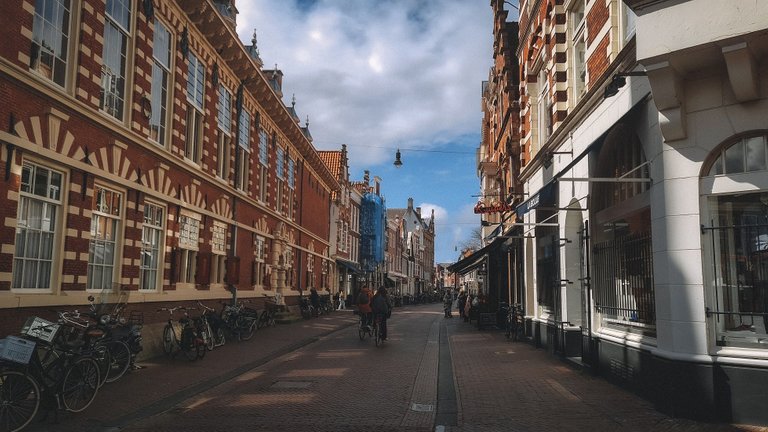 "Stadhuis Haarlem", Medieval Townhall in Haarlem
---
Archaeological Museum Haarlem, the entrance is free. Located near St.-Bavokerk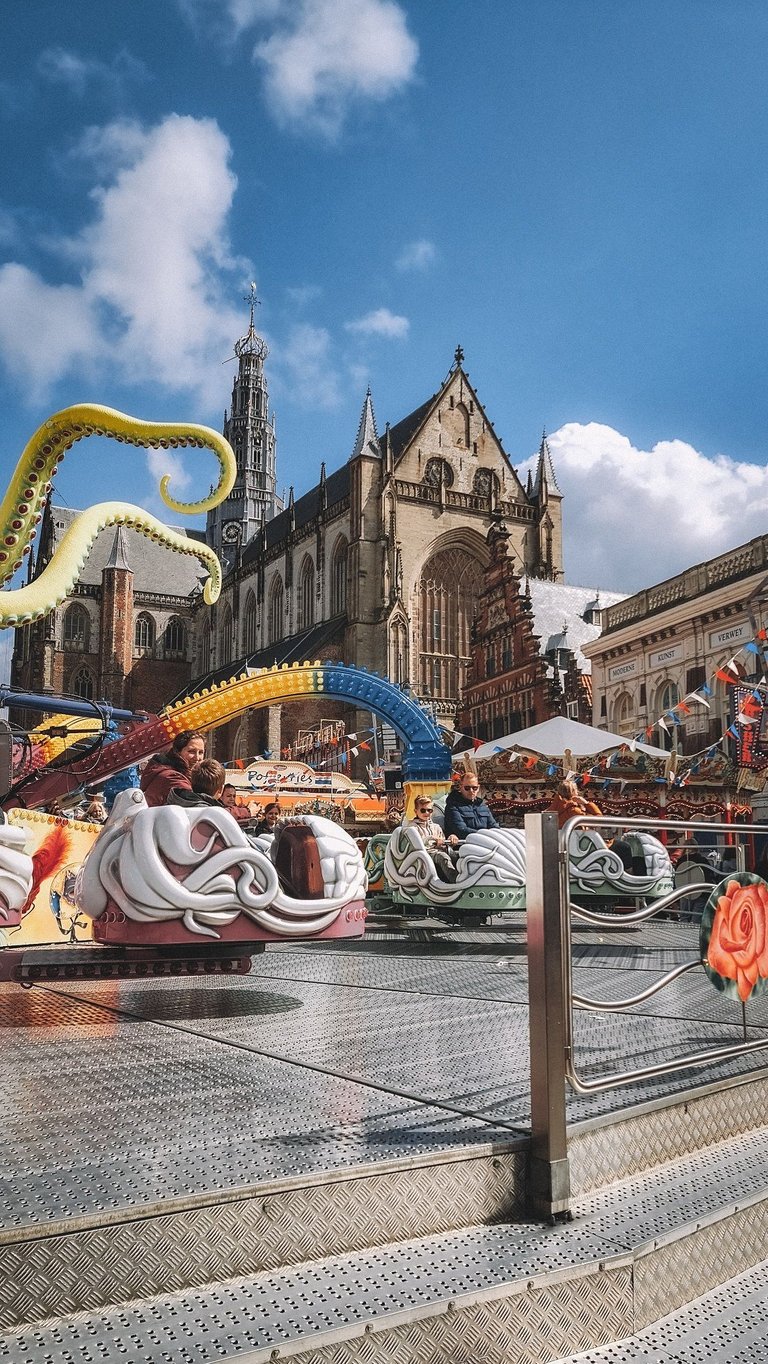 I enjoyed Kermis in Haarlem city center...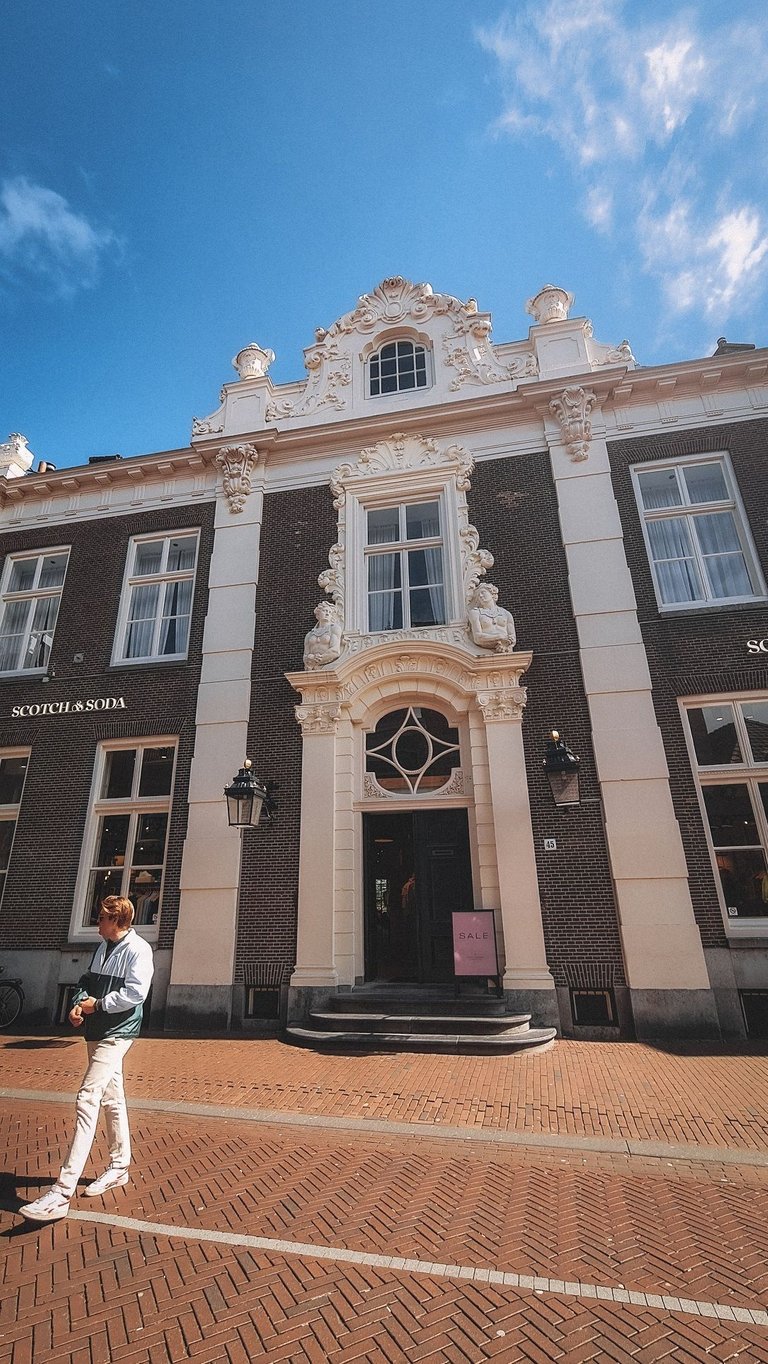 Beautiful exterior of a building- function: shop
---
"Grote Markt" Haarlem
---
My walk and exploration are not finished yet but I have to finish the post here. Until next time...
---
Love
Priyan...
---
I am @priyanarc.... An architect, a dreamer, and a passionate writer who loves to write about life. I try to present my own perspective and experiences. Please leave your feedback and criticism because it's the only way I can know and reach your mind and thought easily...
---
Find me on:
---
All images used are captured by the author...