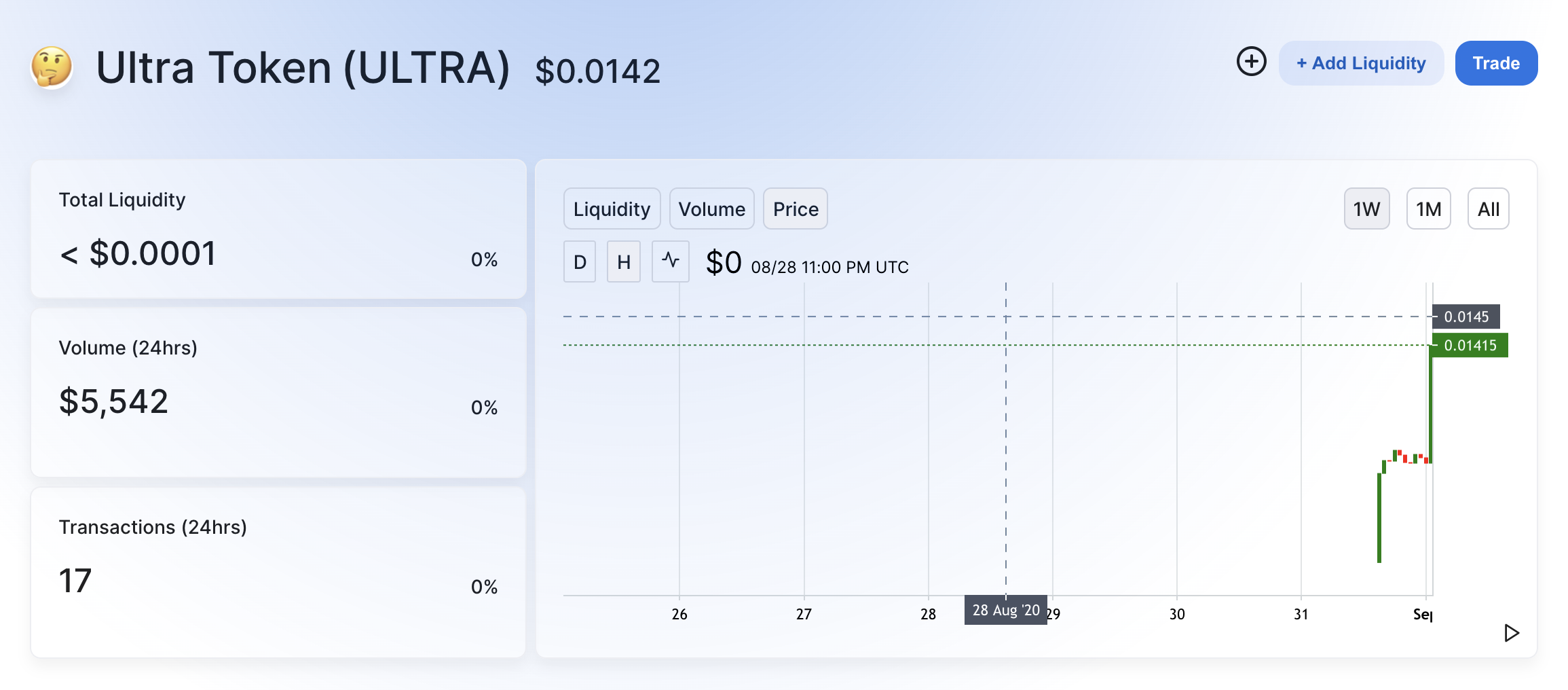 Let me show you how scammers are luring in investors which has absolutely no idea what they are doing and running away with it totally legit !
Step One !
Create a scammy ERC20 token which "Sounds" complicated and important ! It would be anything .. looks like if it starts with a Y seems to be pretty much popular these days ... but in this example we are going to use this randomly picked shitcoin ULTRA
Step Two !
Add the damn thing into UNISWAP.exchange and give it a good price by adding more ETH to it. Who knows people would start to think its totally legit !! In this case ... 100 ETH added with 4million ULTRA Scam coins which is about ETH 0.000025 per coin around thats around $0.01 each.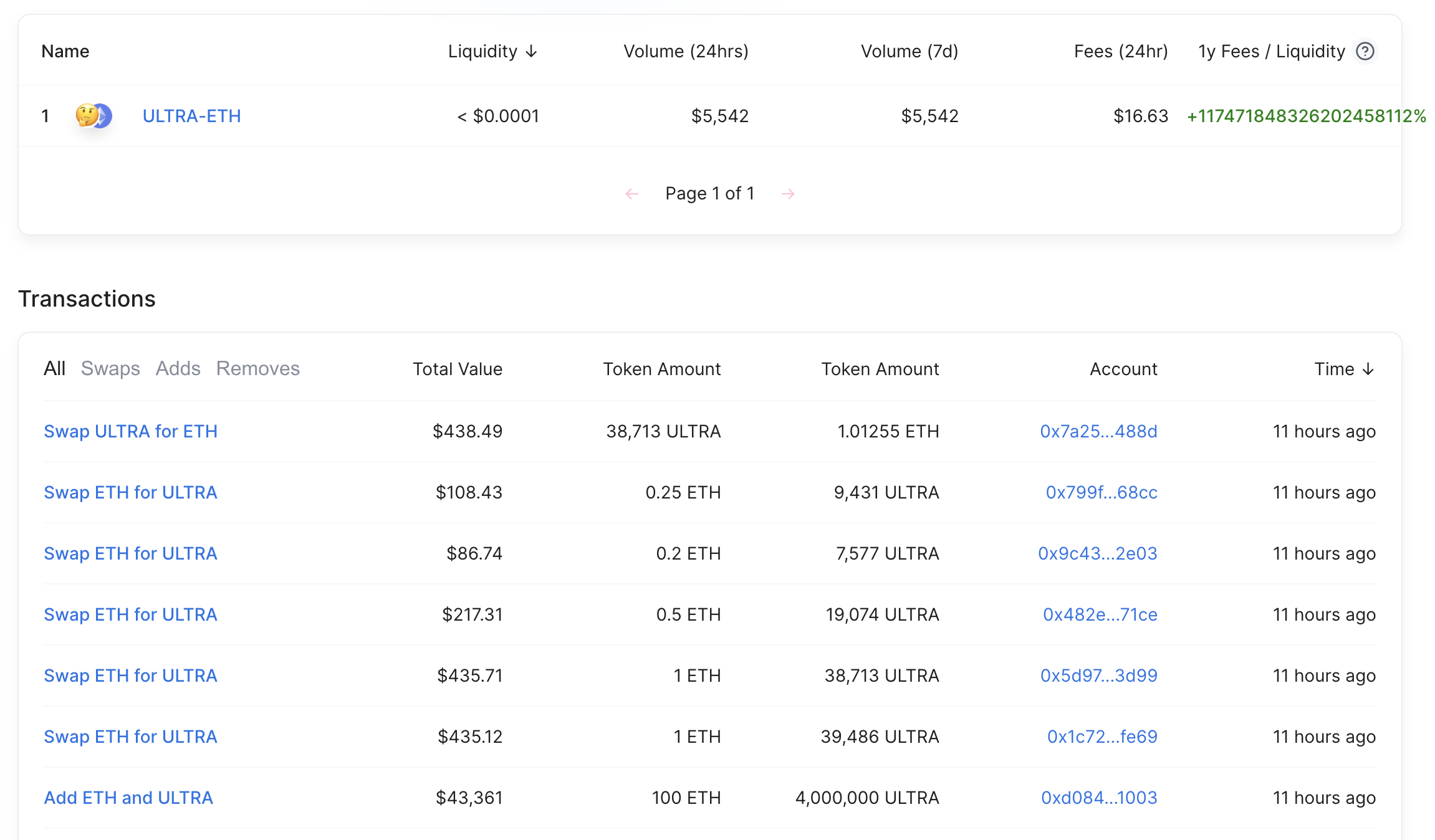 Step Three !
Do a few transactions buying your own shitcoins making this whole thing so gawd damn legit looking.

Heck by now .. even Uniswap would have said that your coin is listed on Uniswap and people are already checking it out and degens will dump some ETH into it.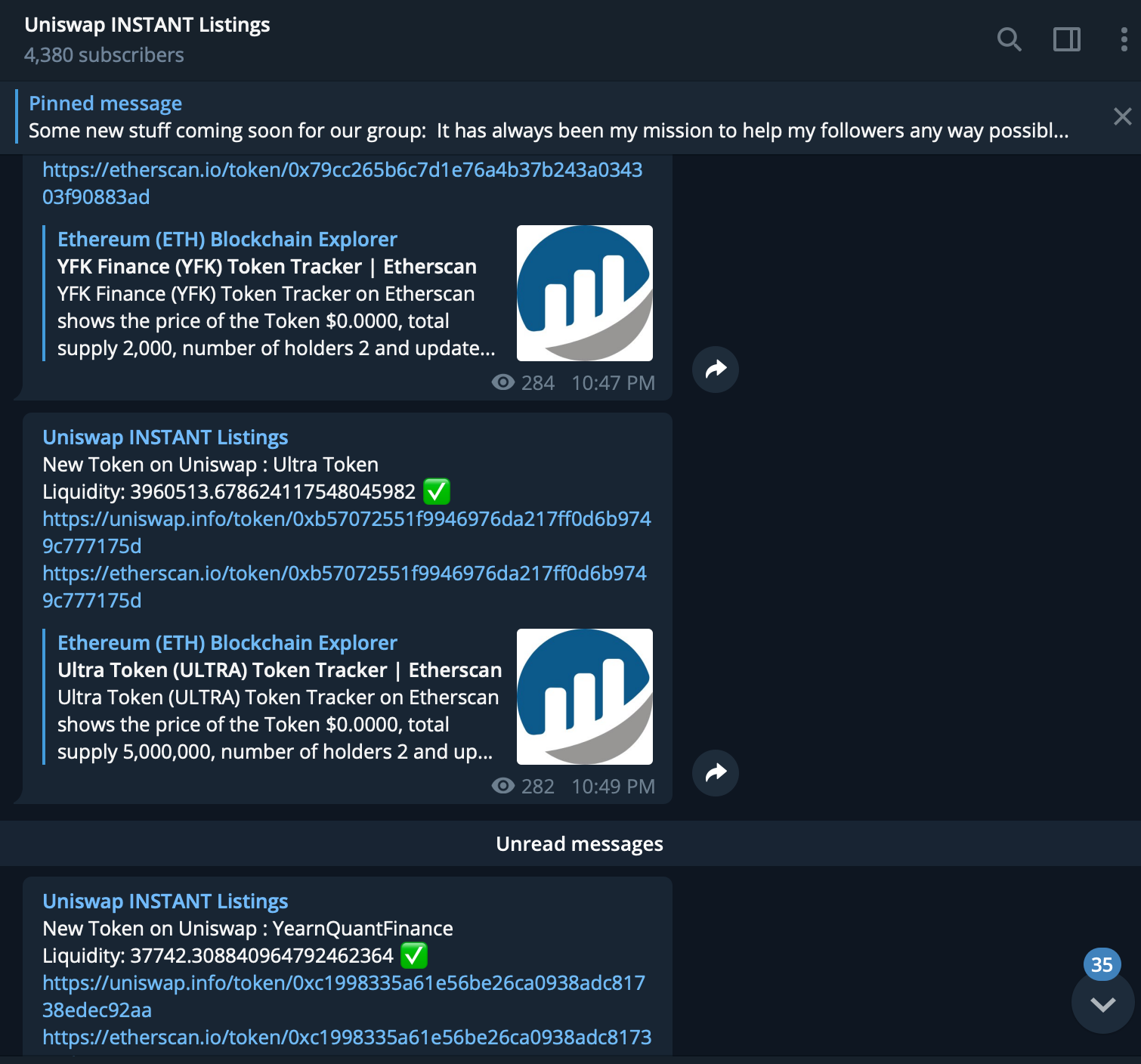 Step Four ! - The Grand Exit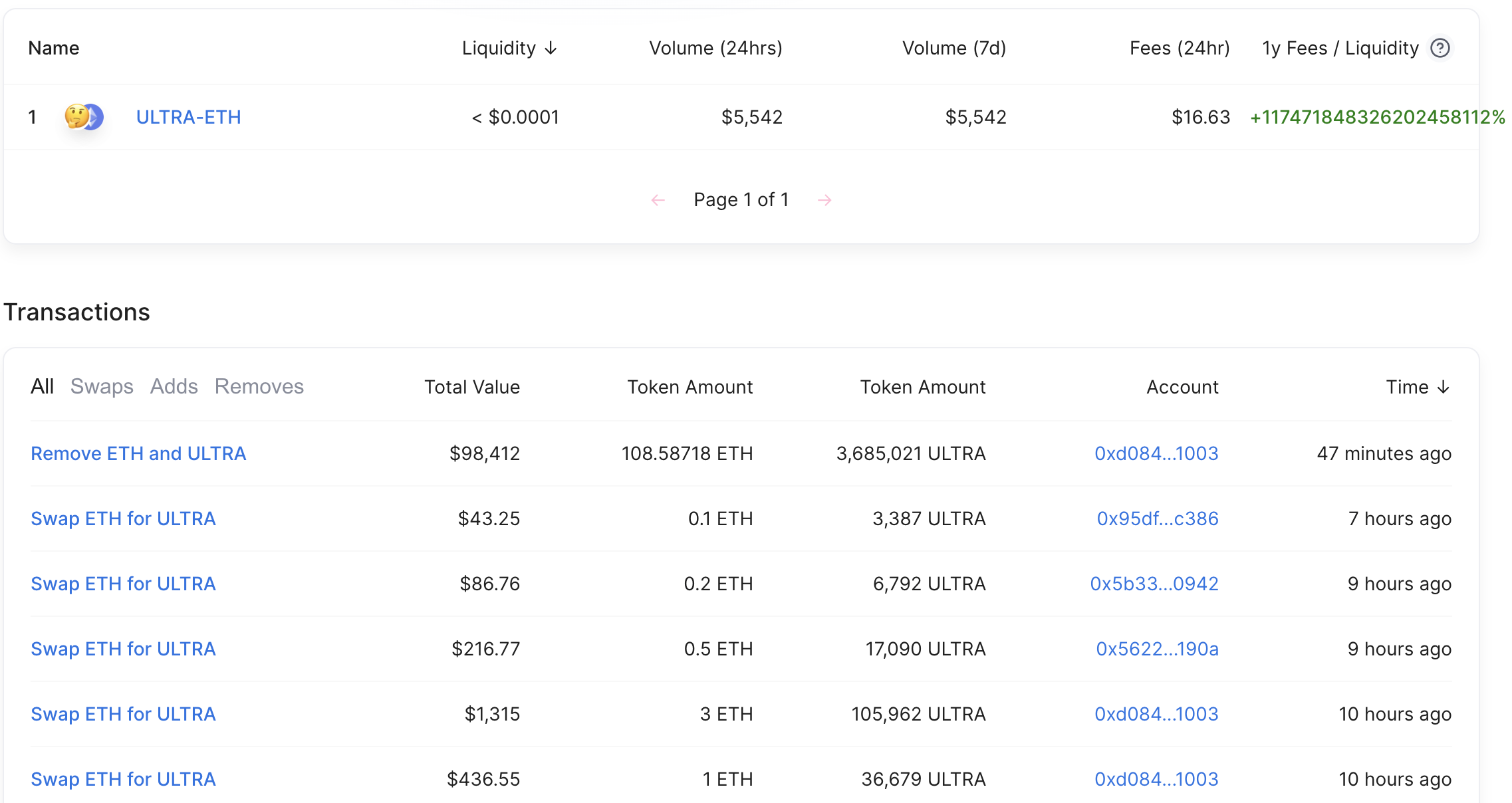 Once people start seeing and realising its a really shitcoin cuz there is literally no information on that coins they will stop buying thats where the scammer would exit with a total profit of about 8 ETH ( $3,488 at the time of this post )
Not bad for just a few clicks !
Summary
Do your due diligence before buying any coins as there are so many scenario like these and almost 70% of the coins getting listed on Uniswap.exchange are similar to what you have seen above. If you have telegram you can join the Uniswap listing channel and see it live as these shitcoins get listed.

OK ! Have a great day all and stay safe !
Posted Using LeoFinance