This is a weekly overview of my personal sports betting/trading results on teams from the Belgian Jupiler League documenting my journey toward long-term profit with some insights on my overall approach.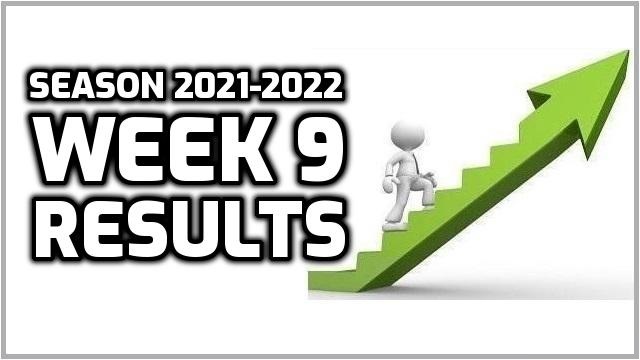 I started the week pretty bad being a bit more adventurous on my stakes which got me to drop 1 unit in the match between Antwerp and Genk going 0W-3L. If anything it showed that not that much is needed to get my overall season results potentially back in the red again despite them being around where they are expected. I still managed to get in the green after what was quite a good weekend even though I decreased my stakes a bit again. I will keep taking stabs at increasing my average stake going forward but at the same time I will slow it down when I drop below the expected profit line. As always, avoiding losses has priority over trying to win as much as possible and I'm still very much on track for that even though the league hands been quite a challenge with many lines being razor sharp.
---
Pre-Game Preview Bets Season 2021-2022

Pretty solid results again on the bold pre-game bets that were highlighted in the previews I put out. The 7 bets went W3-1L-3P and I'm now after 55 bets at +5.488 units profit good for +9.98% ROI. So far the trend of last season continues in that these bets tend to just perform really well. Past results are however no guarantee for future results and for as far as I know there might occur some serious regression to the mean at some point.
Last season (See Final Results Post there were 236 of these selection which produced a whopping +30.594 units profit good for +12.96% ROI
---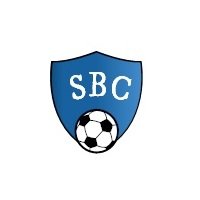 There were still no Bigger bets that I also take on
Copytip
as I barely am able to take what I want on some of these odds and it's hard not to crash the prices which makes only live bets really suited where I most times cost-average my way into them. I'll see how it goes and am sure there will be more bets eventually which will also be shared on the
SBC Discord Channel
the moment I get into them.
---
Copytip /Discord Bets Season 2020-2021
15/08/2021 AA Gent vs Mechelen Over 1.5 @ 2.743 (84' 1-0) FT 2-0 WON
07/08/2021 Club Brugge TT Over 2 @ 2.010 (80' 1-0) FT 1-1 LOST
23/07/2021 Genk TT Over 1 @ 2.039 (HT 0-0) FT 1-1 PUSHED

I take all my Pre-Game & Live bets with my Betting Broker Sportmarket Pro who always provides the best offers on the market with a 1 click solution and doesn't limit winning players offering high limits. For more info check my Sportmarket Pro Review
---
Season 2021-2022 Personal Betting Chart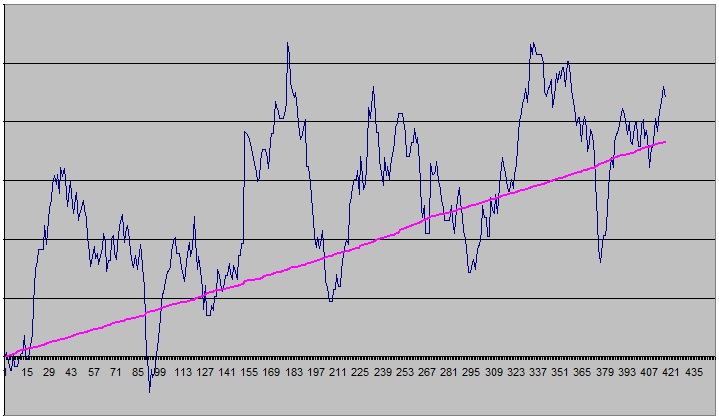 ---
The season chart still looks kind of weird being back above the pink line but with not much being needed to get way below or above it. I again didn't manage to stake more than 10 units in total on the week which is something I will be aiming for the next 7 days as my average stake is just too low. last season at this point, I had staked 98.196 units and now it's at 71.449. the amount that 1 unit represents is 60% bigger so to fully compare I now staked 114.318 units which is only slightly higher.
---
Regular Season Results 2021-2022
Week 09 Results 45 Bets | 24W-16L-05P | Staked 08.455u | +0.605u Profit
Week 08 Results 60 Bets | 26W-26L-08P | Staked 09.904u | +0.783u Profit
Week 07 Results 39 Bets | 13W-19L-07P | Staked 06.125u | -0.393u Loss...
Week 06 Results 40 Bets | 15W-16L-09P | Staked 08.743u | -0.796u Loss...
Week 05 Results 43 Bets | 20W-17L-06P | Staked 07.656u | +0.347u Profit
Week 04 Results 65 Bets | 24W-30L-11P | Staked 10.450u | +1.805u Profit
Week 03 Results 43 Bets | 22W-17L-04P | Staked 07.219u | -0.223u Loss..
Week 02 Results 36 Bets | 18W-17L-01P | Staked 05.523u | -0.800u Loss..
Week 01 Results 45 Bets | 25W-13L-07P | Staked 07.376u | +1.747u Profit
 

Regular

 

Season

 

2020

-2021

 

Results




416

 

Bets

 

|

 

187W-171L-58P

 

|

 

71.449

 

Staked

 

|

 

+2.759u

 

Profit

 

|

 

+3.86%

 

ROI



---
Season 2020-2021 | 1504 Bets +4.37% ROI
Season 2019-2020 | 1406 Bets +2.48% ROI
Season 2018-2019 | 1090 Bets +2.47% ROI
Season 2017-2018 | 821 Bets +7.22% ROI
Plenty of matches the coming week so watch out for more previews to come with bets and an overall resulst roundup 7 days from now...
Posted Using LeoFinance Beta