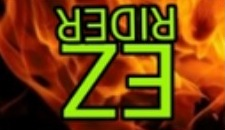 The Keys
There are many proverbial "keys" to success as it were. Here are some that come to mind. You could say that location would be one if you are talking about a business or a piece of property. Timing is always a good one for trading. Vision for ideas or concepts. Planning is good projects or applications. Tenacity is needed for overcoming obstacles or dealing with experimental failure on the road to success. There are many others that could be considered "key" and others that may be subcategories of the above. Let's look at one hypothetical and a couple of real experiences.
Planning to be an overnight success
What if you want to be doctor?
You know you are competent in reading and thinking, plus you like health and medicine. Some of the things that you will do to achieve that end will involve taking out loans and becoming accepted to the right school. You will be Studying, practicing, taking tests, for many years. Depending on the goal,there will be varying requirements for residency and finally a job offer.
It is rare to see a doctor who makes little or no money after all that preparation. You will probably be able to nail down a day or month when you know you have turned the corner and are taking in enough money to live and start paying back all the people and banks that helped you along the way. That day or month would be your "overnight" part of the success story.
It is just assumed that a med-student is going to be a success. Barring any severe screw-ups along the way, most end up being successful. To say they are an overnight success, would be a jump for most. But once that corner is turned, the money is there and the time to break even is calculable given the right job.
I have had my share of successes and none came by surprise!
The Bike Shop
There came a time when I got enough requests to repair vehicles that I thought it was time to charge for it. The road to success was quickened by staying out of debt first of all. I did not need anything new to get started.
I found a gas station that had a bit of a warehouse in back. There was a blast door that separated the mini-mart from area in back which had an air compressor and some old oil drums in it. I used my vision and laid out an offer in my head. "If I were the owner of this place, I would love to have a tenant that would not interfere with my gas business, yet would be paying me per month to rent the unseen part of the property." I said to myself. I practiced selling it to the owner in my head.
I took some time to track this owner down. I stopped in and got some gas every time I passed the place. I asked if the owner was there every time I stopped there and dealt with rejection as he never was. A few smiles and friendly greetings later, I leaned his name and the days and times of day he might be found stopping in. In passing I heard that the owner, Rick, drives a late model, red Corvette also.
As time went on, all I needed do was look for his car as I passed by the place. When I saw that specific set of wheels, I pulled in and struck up a conversation, and made my pitch, "It's simple. I need a place to work and I am willing to pay you a set monthly rent plus commission on every dime of labor that I bill. How does twenty five percent sound to you?"
He thought about it and called me back a few times to discuss possible glitches and contingencies. As it turns out, I would have the only key to the back door and the overhead door would be pad locked from both sides, only able to be used while both businesses were open.
The going rate for that size shop was $4,000 per month, I had offered $1,500 and estimated ten thousand in billed labor as easily attainable monthly guesstimate, his share being $2,500 ($4,000 total). His percentage would also decrease as my billing went over ten grand to be fair.
If I only did a couple of jobs per month, I would pay about thirty percent the going rate for the place. It was right on Route 66. If I became a smash hit, the price would not become exorbitant.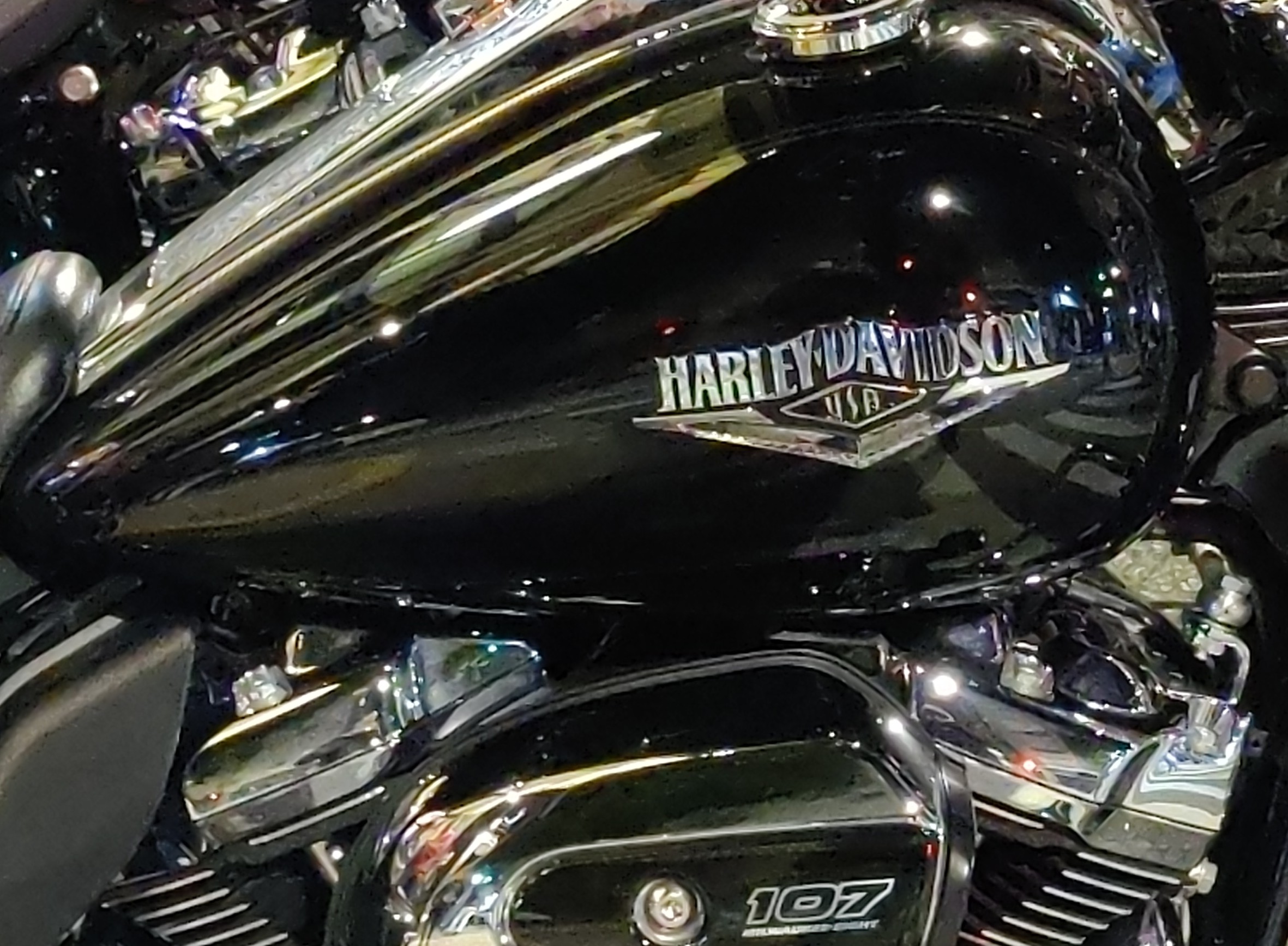 Signed and sealed, I had a key the next day. My first few jobs had covered rent. Though I did mostly bikes, Rick had me doing all the work on his Vette over the next ten years. Many of my customers had really hot cars as well. Most of Route 66 runs through states with snowy months you know.
I was an overnight success before I hit the six month mark with only fifteen hundred out of pocket and a call to the insurance company to cover my shop for fire, theft, and liability. I grossed a million and half out of that place the second year.
I saved money on a place to work, but I always bought the best quality parts and did every job right the first time. I never wanted more money than my time was worth and the success really came by word of mouth.
Are you starting to see that successes rarely come over the course of a literal moonlit night or even in a month?
Making Sense and Making Cents
Another example is one of perception, faith and common sense, which may not be so common after all. I am talking about another time when I spent about $1,500 to get started.
I built an internet server of sorts and ran it for well over a year (tenacity) with little or nothing to show for my efforts. The electric bill was between $1,400 and $1,500 every month at my home while it was running. I was clearing about ten cents per day operating the server.
This was a new technology that I thought would do well.
It did not do well, but I kept checking to make sure others could connect to my server without fail and eventually I made about $300 running that one. *
Most people who asked how it was going questioned me on how much I spent on electric and how much I earned running it. They got the above information, did a lot of pointing and laughing. Word got around that I was an idiot.
Financially, this one was under water meaning it had more expenses than profit. It was making cents but not making sense.
Hive and Lots More Laughs
In the midst of a deep valley, the kind where there is blood in the streets, I threw $19,000 into Hive after signing up as EZRider - Thank you all for your very nice comments and your support when I post. But back then, my friends heard me speak about Hive. They laughed and said I was crazy. "It's failing" they said.
Funny how most of my starts are between ten and twenty thousand as an initial investment. My first few posts here were on investments that I hold and how they are doing. I cannot hear the laughter when I write but I know what had been said on other social media sites like YouTube. Doge is not looked at as a serious coin. I can only assume many were laughing that I included that coin when talking about holdings.
Doge was one of many I had purchases very early on and I only entered that position with a hundred dollars. After that, I pulled out tens of thousands as it peaked, then dropped back down. I stopped jettisoning Doge when it hit thirty five cents. I still hold about a hundred thousand Doge if I remember right. I do not care if it is a meme coin. I had planned to lose a hundred dollars when I went in and ended up gaining more than I could imagine. I may have funded my Hive account with Doge.
I think it has potential now as well. The only is because it is accepted hundreds of sites. When I go to buys things, I would rather not wait the extra hour for confirmations on bitcoin. Smaller lesser used coins make sense. I think there is a certain value in having a coin listed on most sites as a payment method. What I have left, and there is quite a bit left, is all free coinage. If I lose the rest of my Doge for some reason, I would not care. I am good either way.
Things are not always as they seem
The worst of these few examples I give in this post was the one that I worked on the longest with no reward and negative income. But I felt it would change the world.
I was grossing ten cents per day - that is $3.00 per month
When it went to $100 - every day was worth $10, every month $300
At $20,000 - every day was worth $2,000, every month $60,000
At $70,000 - every day was worth $7000, every month $210,000
...and it was all retroactive!
*the three hundred I had mentioned above would be $21 million total. It was only valued at $300 for the first couple years. Sadly, I held well under a hundred bitcoin before it ever went over ten thousand. Ask and I will write a post on that.
---
Bitcoin just made sense to me right out of the gate. It got to the point when all those who laughed at me sheepishly ate crow as they greeted me in the streets. I became a bit recluse for some time. I met people only on my terms.
It usually takes some imagination, careful planning, time, and tenacity in order to get to the point where a burst of success is perceived as an overnight success by others.
In the case of the internet server (the bitcoin mining rig), it took faith that my better judgement was correct. First impressions are usually right. Mine were. What seemed to be an overnight windfall, was actually a long trip with lots of self doubt that needed to be overcome by reason and logic. I thought it would be a game changer and it is.
I probably changed out more real coin for cash when I sold my Doge than any bitcoin transaction. A lot of my bitcoin was donated or given away trying to make people aware of how freeing it can be. Most failed to see it. I started paying my bills with bitcoin as soon as the price hit a hundred dollars. I spent even more when it hit twenty thousand. There were not many left in my hands when the coin went over sixty thousand. Precious few really. Still, I am not hurting for money.
Ending Thoughts
Hive, Leo, POB are all like bitcoin mining. You should collect them and treasure them while they are "low" - a relative term for sure. This platform makes a lot of sense. The vast majority judge a post as only being worth the dollar-figure at the bottom. Not true! If it were really just a dollar or five dollars, their judgement would be right on. But like my bitcoin experience, all income from all posts will be revalued when the price goes up drastically. Seemingly overnight people will be rushing to make posts, the same way they stopped when the price went to eleven cents.
The truth is...
When Hive's price goes to $100, every single post will be worth twenty times more - past, present and future. A $5 posts will be worth $1,000
How many years have you been posting? I mined bitcoin for a little over four years. I know the above estimate speaks of a five dollar post. I know it is split between the curators and the author. So maybe each gets $500 - the point is that you need not invest anything but time and good will here.
On my end, I attempt to pay back your good will with some of mine.
Share this post if you know of anyone who might be frustrated with the current figures under their posts. Those figures are fluid. They are not stagnant like paper dollars. When Hive moons, every Hive token will be an Over Night Success. The slump will be over just like my tiny bitcoin earnings flipped everyone on their heads.
Let's add "gathering" to the list of "keys" to success.
prepping to be an overnight success
Mentality of Gathering
---
Links to my Wealth Tips series
1 How to Have Money
2 Debt and Percentages
3 Waste not, Want Not
4 A Practical Example
5 Cost Averaging for Investing