Last week, the entire cryptocurrency community came to a standstill when the news broke that the United States Securities and Exchange Commission (SEC) has filed a lawsuit against Ripple, the company issuing XRP, for the unlawful sales of unregistered security tokens. Needles to say, the news led to massive auctioning of the XRP tokens, to the extent that some prominent US-based exchanges afterwards announced that they would be delisting XRP.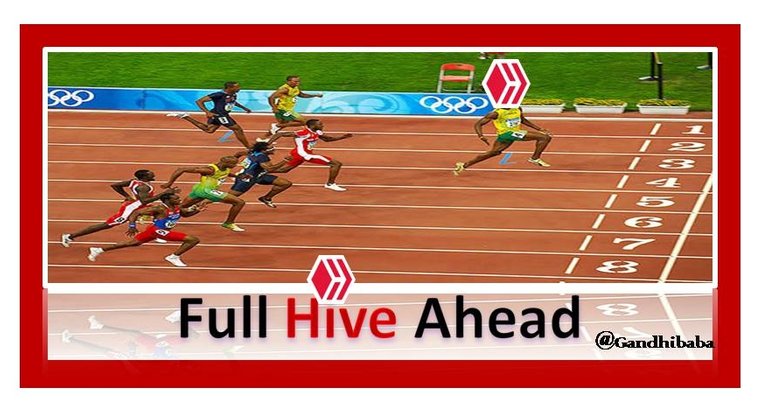 As the reader would probably expect, the panic wave also crept into the altcoin market, resulting to a bloodbath in the price of most tokens. Although the altcoin market has relatively recovered from the setbacks from the Ripple-led FUD, the lawsuit against Ripple is yet to even begin, far from being over.
Consequently, some analysts are predicting that SEC might soon come after other centralized tokens, especially those that might be labelled security tokens and participated in questionable fund raising, in the days ahead. Given how long it took for the SEC to slap Ripple with a lawsuit, these doomsday analysts feel that there could be more trouble ahead for altcoins.
While these analysts could be right, it is important to mention that some altcoins would never be affected for a number of reasons. And one of such altcoins, frankly speaking, is Hive. Hive is a fully decentralized, blockchain-based social media platform that is strictly owned by the community. Unlike Ripple and EOS, there is no company responsible for the issuance and governance of Hive, only developers and witnesses like @blocktrades, @therealwolf, @theycallmedan, @leofinance, etc working on the development of the Hive blockchain.
This puts Hive on the same level of decentralization which only Bitcoin and Ethereum, which have been cleared by SEC, enjoy. Also, the fair distribution of Hive makes a good case for its place as a cryptocurrency and not a security. Needless to mention, Hive was a fork of Steem and it was distributed, if you like airdropped, on 1:1 basis to those holding Steem.
And things get pretty interesting when one realizes that those who got the Hive airdrop got their Steem legally. Consequently, Hive unarguably had a fair distribution without any fund raising or public auctioning of tokens. What will nail it in a SEC lawsuit?
Having said that, the decision by the Hive community to exclude the Ninja mined stake of Steem Inc further exempts Hive from the jurisdictions of SEC. Now, Hive does not have a CEO nor physical presence in any country nor board members which makes it impossible for SEC to sue it.
In the days ahead, investors might be looking out for safe investment opportunities in altcoins. And if the chances of a SEC clampdown and decentralization are considered, Hive will make a fantastic investment destination.
Until I come your way again, Hive is alive.
Posted Using LeoFinance Beta