Like you I also used to look at these charts and wonder what was going on with HBD prices. These charts are misleading and depending where the price data is coming from the data is not same either. I have two platforms I watch HBD price at and both always show different prices.
A couple of months ago I tweeted the following and received the answer to this phenomenon.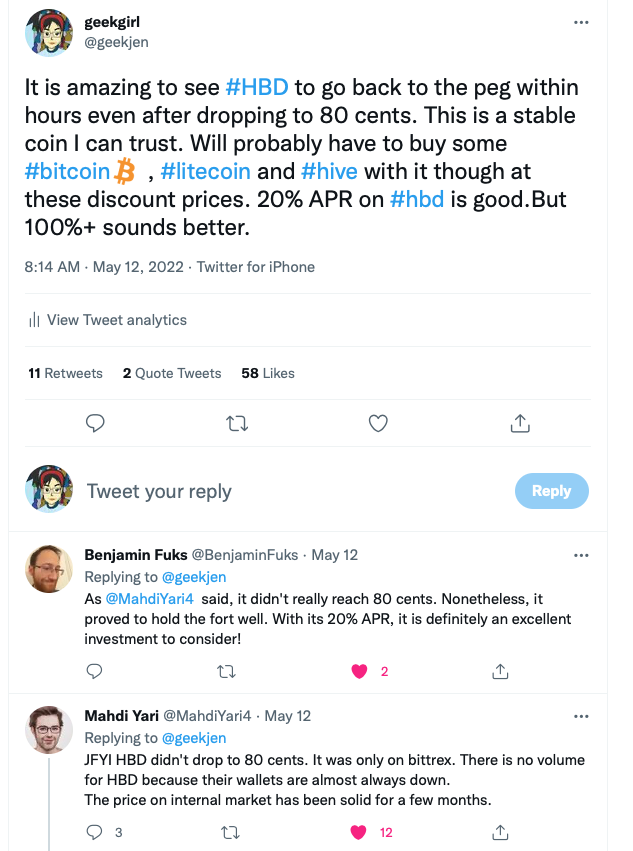 As you can see, I was also noticing the price drop, but was also seeing a quick recovery. What Hive witness, Mahdiyari said explained the situation.
In fact, the HBD price is not actually dropping overall. It is only dropping in exchanges like bittrex where the liquidity is low and people don't really understand how HBD works and its purpose. In the internal market HBD was able to hold the USD peg just fine. In other words you would be able to sell HBD for $1 worth of Hive in the internal market.
When HBD is traded on exchanges, anything can happen to the price because price is determined based supply, demand and liquidity. But when price drops low, there is a quick arbitrage opportunity to make some profits. So, some trades take advantage of this and HBD price recovers back to $1 in exchanges as well.
At the same time we can convert HBD for $1 worth of Hive using HBD to Hive conversion mechanism, as long as haircut rule is not activated. If haircut rule is activated then conversion would result in less than $1 worth of Hive, maybe $0.90. But haircut rule is there to protect both Hive network and HBD and prevent bigger problems.
I hope I was able to explain why charts aren't true representation of the real price of HBD and how it's been holding the USD peg. This make HBD a powerful stablecoin.