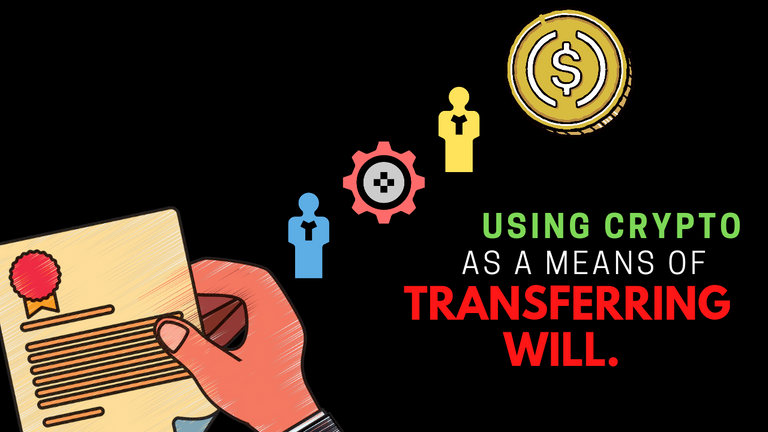 ---
---
I was reading this exciting post by @niallon11 and one thing I deduced was that it was difficult to categorize crypto assets especially when trying to pass it down to the next of kin or write it down in a will.
In reality, I have never considered owning a will and this is because wills are documentation of one's assets and how they're meant to be transferred at the time of a person's passing. There might be more to it, but this is certainly the core meaning of what a will is.
---
What Do You Assume To Be Transferrable?
Sometimes I look at my life and value the highest amount I've ever saved as a working class and it's not been more than 1000$, now this amount of money isn't transferable since I've used it to better my life in one way or the other.
Sometimes I feel this is selfish because as a person I used to think that some of the financial decisions and choices I'd make in life should tilt towards bettering the life of a next of kin. The reason why I think so is that my father died leaving me without any financial enablements, no money, and no property.
This has gone on to affect my life because I began building my life from nothing, which wasn't supposed to be so.
One of the reasons why wills are important is because it makes it possible for people who own properties to give their next of kin some financial head start in life without necessarily wasting their properties.
This is why I consider inheritances to be financial enablements that could just set up a person in life.
One thing I've come to understand is that having a will requires a bureaucratic process, and if the properties that are meant to be willed aren't substantial, it makes it difficult for a person to place importance on whatever they're hoping to will out.
---
Wills: Only For The Wealthy?
In reality, we often feel that wills are for rich people because whenever wills are mentioned, we often synonymize it as having a fortune that's going to be given out and automatically take the people to who these properties are willed out of poverty.
This is a huge misconception and probably why some wealthy people often give their wealth away rather than go through that drama of giving the wealth off to entitled next of kin.
In reality, people who are close or relatives with wealth people often feel entitled, and sometimes giving off wealth to next of kin who have not deserved it, is one of the downsides of having a will. But I do believe that having a will is a betterment to bestow someone who is deserved it.
In reality, I've never a beneficiary of anything given by someone in form of property, now, having this might stunt my zeal to hustle in life, but I do believe that I'll still hustle to make meaning of what I was given so that I could bestow it to someone as am inheritance when I'm no longer there.
In Nigeria, most wills are often read when the willer is dead, but I think that the best form of will is the one where a person could be alive so the actions of those to who their properties are being willed.
---
Transferring Crypto Assets
With Crypto it's a little bit trickish because it deals with keys and 2FA and all that security measures, showing or revealing all these security details to them, is automatically transferring your crypto wealth to them because they can access your Crypto portfolio even without your knowledge.
I like to think that if I can amass a decent holding of Crypto, it'll be easier to transfer it to a next of kin without all the legal bureaucracy. Crypto assets aren't physically obvious, so it's even difficult for any kin to feel any sense of entitlement towards them since it's not visible.
Nonetheless, transferring a crypto asset to trusted kin is the best kind of will because it's noiseless and insignificant, what do you think of this as a means of transferring wills going forward?
---
---
---
Interested in some more of my works?
---
---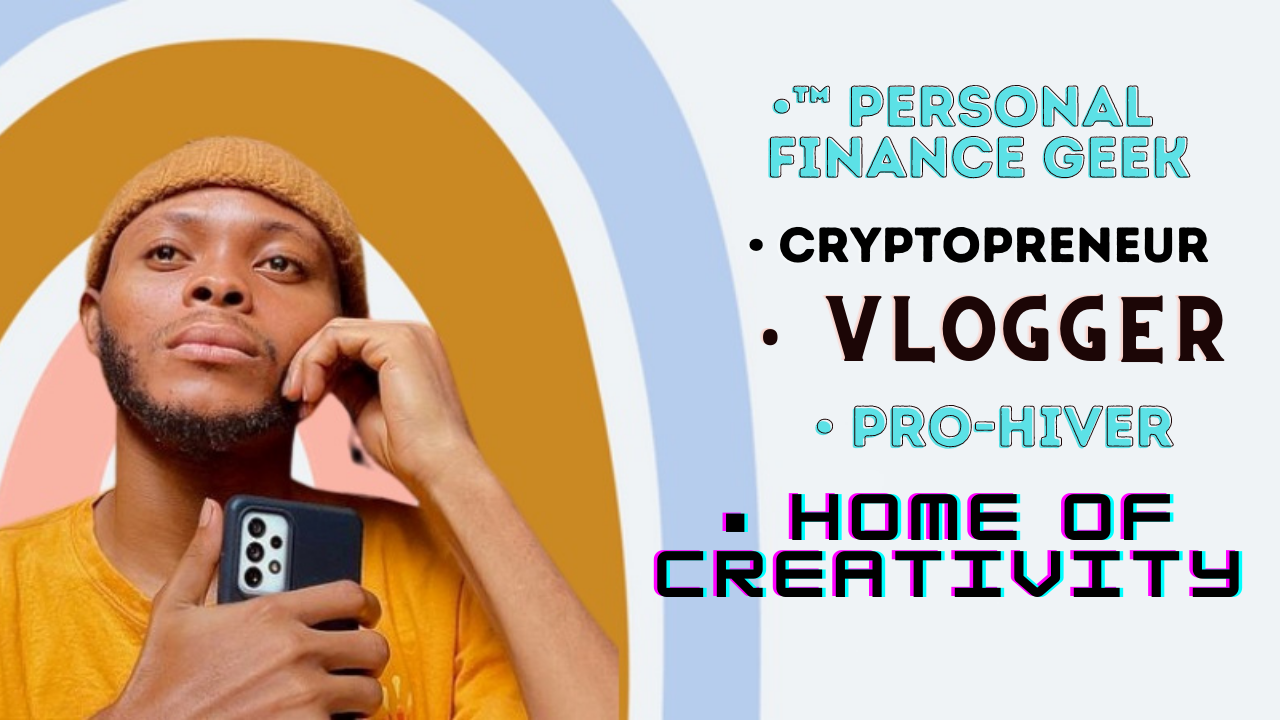 Posted Using LeoFinance Beta