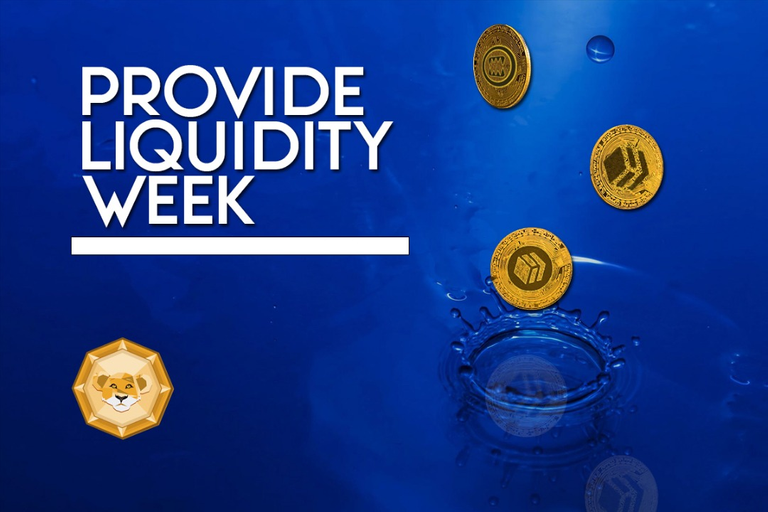 The Polycub Ecosystem Farms are already a success, but they are still far from providing an optimal liquidity level to the HBD, HIVE and SPS markets. This is how the Farms look right now:

But, this is how we want the Farms to look like by May 31st, and we have a juicy prize for those who jump in and help us reach this goal:

Now, before you say (or even think) that DeFi and Liquidity Pools are too complicated for you, keep reading!
We have you covered on the complicated side of things, we've created a smooth step-by-step tutorial showing you how to navigate the Polycub Ecosystem and provide Liquidity in one these three Farms.
But before you learn how to provide liquidity to the farms and earn insane APRs (Annual percentage rate) in the process, let us tell you a bit more about this Contest.
Provide Liquidity Week (#PLW)
This Contest is not only for the whales who can provide massive liquidity, because the winners will not be picked based on the total amount of USD staked into any of the three farms mentioned above, instead we will use a raffle system where users will get an amount of tickets depending on how much USD they stake in these 3 farms. Of course, if a user provides more liquidity, their chances to win are higher, but that doesn't guarantee they'll win a share of the $500 USD prize...
For each $25USD in value that any user stakes in one of the three Polycub Farms mentioned above, they will get one (1) raffle ticket to participate to win one of five $100 USD prizes.
You read that correctly, there will be five winners, and each one will get $100 USD...
...and in order to increase their chances of winning, anyone can stake in the farms as much as they want to.
James provides 25 dollars worth of pHBD-USDC so he gets 1 raffle ticket; Maria provides 75 dollars worth of pHIVE-POLYCUB so she gets 3 raffle tickets; Hans provides 150 dollars worth of pSPS-POLYCUB so he gets 6 raffle tokens. Even though Hans provided way more liquidity than the other two, he doesn't automatically win the prize, he just gets a higher chance of winning. Hans has a 60% chance of winning while James only has a 10% chance of winning, but in a provably fair raffle, anything can happen.
This means that even minnows can provide a small amount of liquidity to any farm and will still have a chance of winning!
The Contest
You have to provide Liquidity to one of the three liquidity pools mentioned above (pHBD-USDC, pHIVE-pCub, pSPS-pCub). To keep the raffle ticket allocation simple, the amount of liquidity provided will be rounded down (for example, if a user provides $64 dollars worth of any pair, they will receive 2 raffle tickets).
The deadline to provide liquidity is may 31st, 23:59 PST.
The liquidity you provide must stay in the farm at least until June 7, 23:59 PST - this is only for you to actually get a taste of the insanely good APRs, which are measures the return of your investment. After that, if you are crazy and don't want to keep earning insane yield, you can unstake your LP tokens.
You have to provide proof of your Farm staking in the comment section: The wallet address that you used to provide Liquidity is enough, we'll deal with the rest.
Some Rules
In order to get 1 raffle ticket per $25 invested, the liquidity provided has to be new liquidity *
We don't want to neglect those who jumped in early into polycub so, existing Liquidity will get 1 raffle ticket per $50 dollars worth of liquidity already provided, all you have to do is drop a comment with your wallet address. If you are already providing liquidity and you decide to provide even more, you will get 1 ticket per $50 of existing liquidity and 1 ticket per additional $25 that you stake between right now and May 31st, 23:59. If you decide to not drop your address, we will assume that you want to stay anonymous or want to give way to newbies, and therefore you forfeit your raffle tickets.
Reblog this post. This rule kind of sucks, we know that, but the more people see this post, the more we can all grow the liquidity pools and well, we all win in the process, so toss a reblog to this post!
The amount of Liquidity provided will be accounted at the time of the transaction. This means that if you provide 50 USD worth of liquidity to one of the farms, and then the price of any (or both) tokens changes, this won't affect you, you will still get two raffle tickets.
*This challenge is meant to encourage users to provide liquidity for the first time, and to give users who are already staked a juicier reason to move other tokens into the Polycub ecosystem and provide even more liquidity to the pools. If you are already providing liquidity, then you already know about the insane APRs and you understand why we will only allocate 1 raffle ticket per $25 to new liquidity (you know the blockchain doesn't lie and there's a way to track this), we hope that you understand that new liquidity is good for the ecosystem, and we trust you not to try and trick the raffle :)
Extra!
You can make a post about your experience using Polycub Farms for the first time, how was your staking process, how much you staked, why you picked that farm, and overall DeFi odyssey if you want! If you do so, use the tag #liquidityweek and #PLW so our curators can find your post and give it a boost. Make sure to tag your friends in the post so even more people find out about about this contest!
If you Tweet about the contest, you will get an extra raffle ticket, just make sure to use the tags #polycub #hive #posh and #defi. Make sure to mention the contest dynamic and the huge prize! Include the link to your tweet in your comment below.
Additional Boost!
If the three Liquidity Pool goals are achieved by May 31st, we will throw in an extra $100 dollars for a random extra winner. This means we will have a six winners total, where each of them will get $100 USD in Polycub.
The winner will be chosen using a provably fair, on chain random picker and the process will be uploaded via 3speak.
.....
....
...
..
.
Now that you are set and ready to join the DeFi world through Polycub Farms, check out the...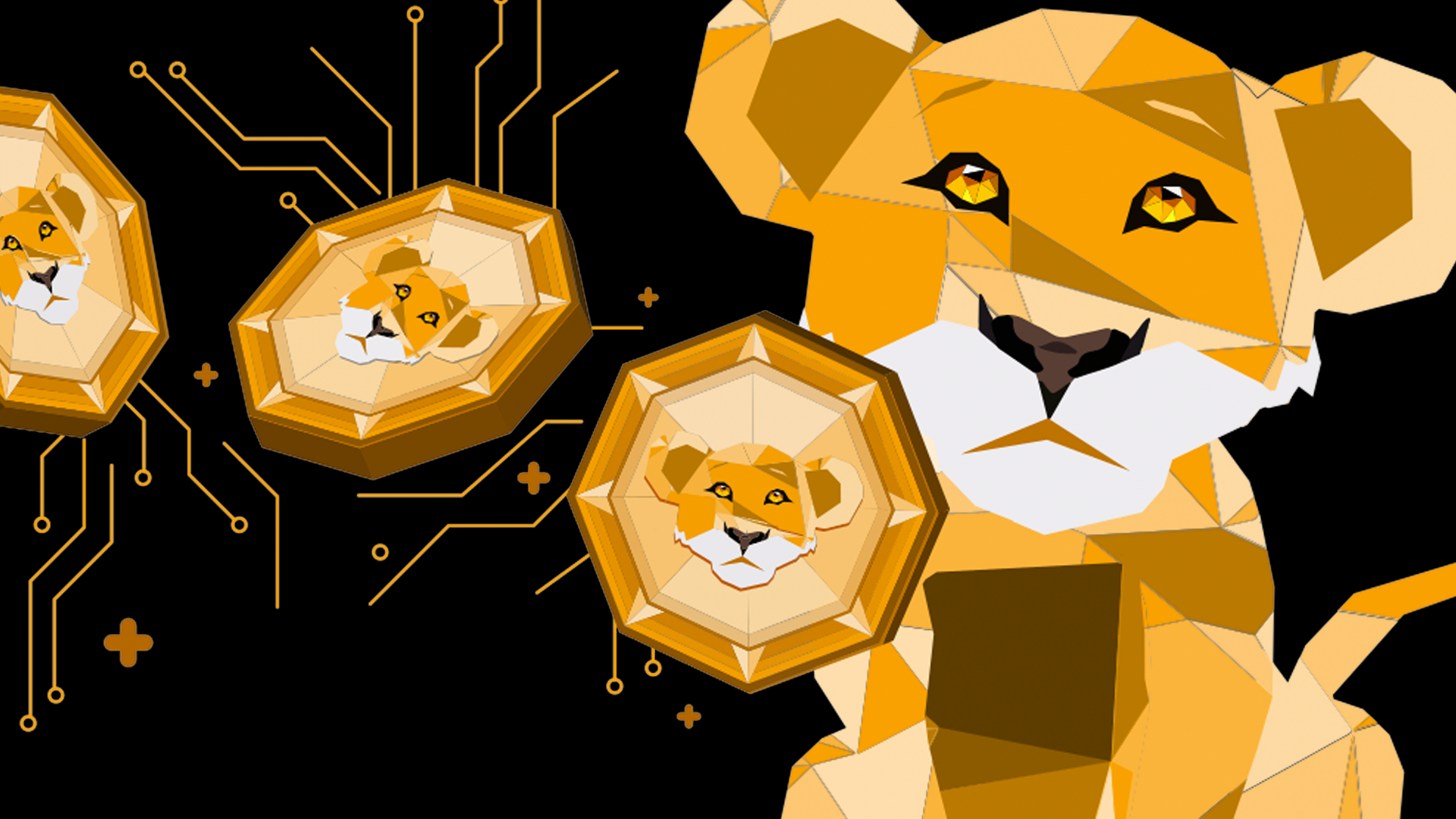 Posted Using LeoFinance Beta
All the liquid rewards of this post will be transferred to the HBD stabilizer.