A final communication to current MAPX members.

---
MAPX News
The final deadline has been and gone; I still see under 400 MAPX tokens in the possession of members. After six weeks of posts and numerous messages via comments, any members wondering about their tokens will be directed to this post.
Anyway, all the bonus tokens and special buyback prices have now lapsed - voting stopped some time ago.
The last offer is for MAPX members to sell their tokens on the market at whatever price is there. I shall add some buybacks at 0.99 STEEM, but will only keep this going so long as there are funds in Steem-Engine. If you do not see such a price, then just create your own sell order and I shall honour it as soon as I can. Eventually, the market will be shut down and the remaining tokens become null and void.
Thanks for your support and custom, but I cannot keep this open for ever.
We are not going away, we are merely rationalising our tokens. Both MAPR and MAXUV will remain on Steem.
Don't Panic!
(Too late for that.)
---
We have opened up a former MAP channel on Discord for anyone seeking advice or more information regarding any MAP FinTech program. You can find us here.
---
Building Steem's Fintech

[BUY MAXUV] - [READ MAXUV]

[BUY MAPR] - [READ MAP REWARDER]
Plus Some Serious Funtech

ONECENT: The First Strategic Token Investment Game (STIG)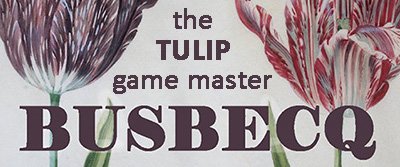 ---
This is the first and last time that I shall tag everyone who needs to pay attention:
@akomoajong @anasuleidy @ange.nkuru @bex-dk @bitcoingodmode @blueeyes8960 @bluerobo @botefarm @bxlaphabet @clayboyn @cryptopie @darthgexe @dimarss @dreemsteem @eirik @eugelys (I am aware that @fitinfun sadly passed away but someone may have her keys) @forykw @gentleshaid @hertz300 @holger80 @jordangerder @juliakponsford @justinashby @kgakakillerg @kubbyelizabeth @lidiasteem @mariannewest @mariluna @mistakili @mobi72 @parkname @pcourtnier @rechotels @rentmoney @roger5120 @romiferns @rosatravels @sammosk @soundwavesphoton @stitchybitch @sustainit @tanbay @torico @victoriabsb @zipporah
The End