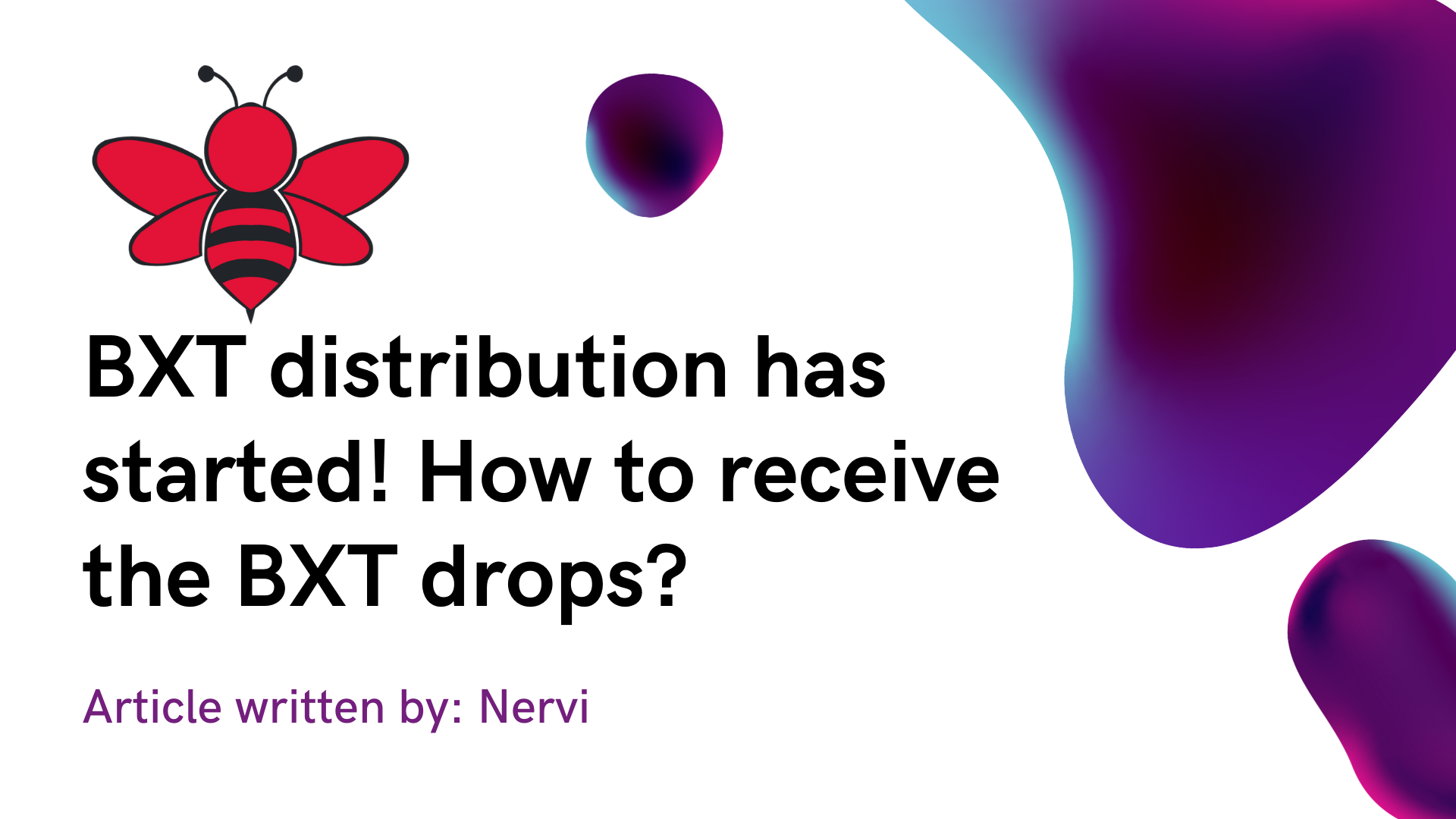 Airdrop BXT took place already some time ago. Those who caught the airdrop can be really happy because the total value of the airdrop exceeded roughly tens of thousands of dollars. BXT is now quite a valuable token and also an expensive token because it offers really interesting and lucrative opportunities. If you didn't get the BXT airdrop, how can you get your share of the distribution now?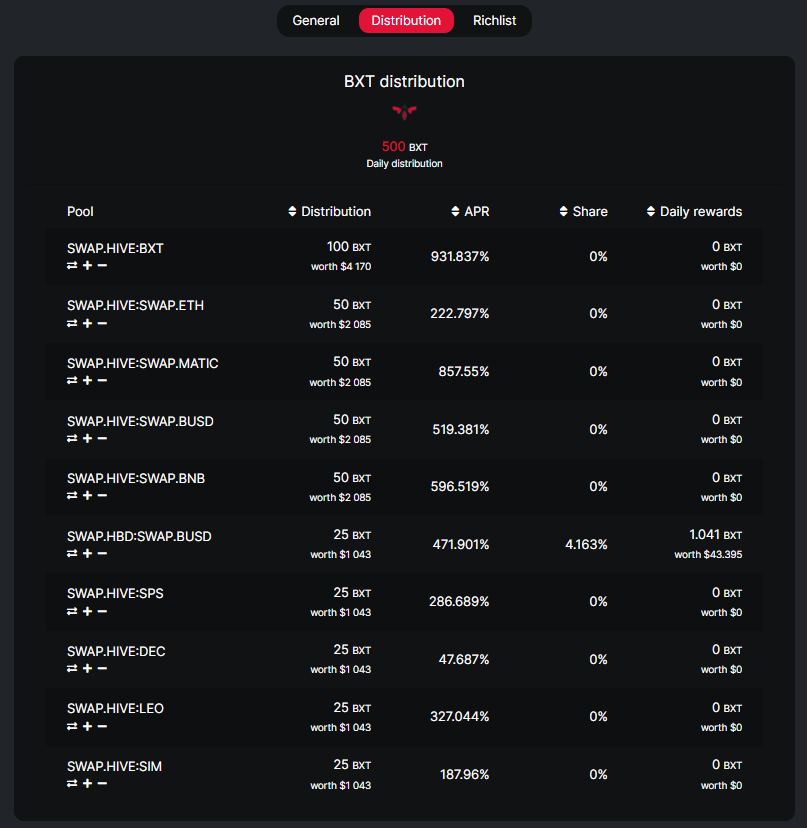 The BXT distribution has been running for two days now. The pools thanks to which you can receive BXT are shown above. As you can see the %APR is quite respectable, if the price of BXT would continue or even increase the possible earnings you can get sound at least promising.
All right, then what should you do to be eligible for the BXT token rewards? Nothing simpler, just add liquidity in one of the liquidity pools mentioned above. This is fabulously easy to do. Just go to Beeswap's website in the Distribution tab and click the plus next to the pool you want to contribute to. For example, if you want to add liquidity to the SWAP.HIVE:SWAP.BUSD pool you will need to add these two tokens in the appropriate proportion. At the time of writing this article wanting to add 100 SWAP.BUSD I will have to contribute about 37.4 SWAP.HIVE. This will guarantee me a share in the pool and after time I will receive a BXT distribution from having a share in the liquidity pool giving rewards in BXT. Simple, right?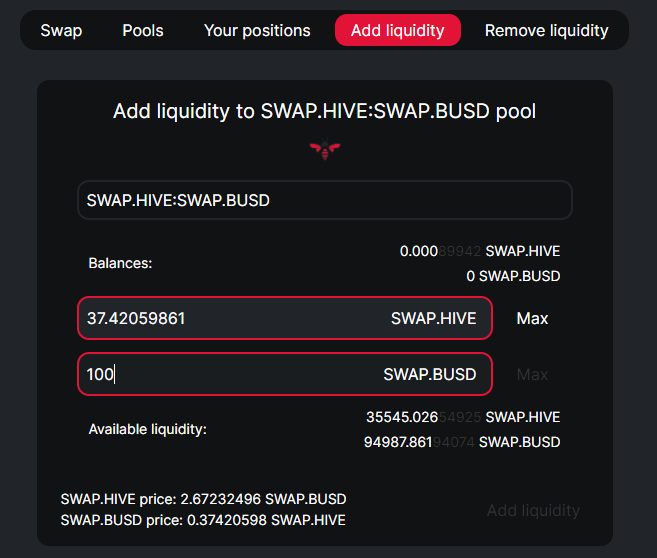 I personally follow this project all the time, look into what's going on in the @beeswap account and the whole BeeSwap project in general. I used it when BeeSwap was just a site to exchange HIVE to SWAP.HIVE and vice versa. Now on BeeSwap you can do all liquidity pool operations, send tokens, do Power Up, flip HIVE and HBD to Savings, increase Stake SPS. Really, the functionality is quite a lot and in my opinion it is worth it to have any exposure to this project. Be it in the form of taking advantage of the 4 times cheaper HIVE <-> SWAP.HIVE exchange (compared to 1% TribalDEX) or in the form of receiving BXT rewards for being a shareholder in liquidity pools. A really solid project and increasingly popular in the minds of Hive users (which makes me very happy as someone who has been recommending BeeSwap for a very long time).
Remember though that what I consider right as an investment may not be right for you. Always make your own decisions as it is your money and most of all your risk.
What do you think about BeeSwap, did you use it back in the days of the old interface or did you find out about it only thanks to airdrop BXT? Let me know in the comments, I hope to hear some really interesting stories from you!
If this article has interested you in any way, please leave an upvote or comment, thank you.
Thank you and until the next time, Nervi.
Posted Using LeoFinance Beta