The rapidly rising costs of domestic energy has been a staple of 'cost of living crisis' headlines over the last few months.
Every single day we see in the news yet more vox-pops of 'ordinary working people' struggling to cope with their rising gas and electricity bills and facing the 'eat or heat dilemma' and there have also been several longer documentaries investigating people's personal struggles in more depth.
And it is true that gas and electricity prices have soared over the last months, and that they are set to go up further, so increasing energy prices are certainly newsworthy, and the vast majority of people can relate to such stories because they have similar ones of their own...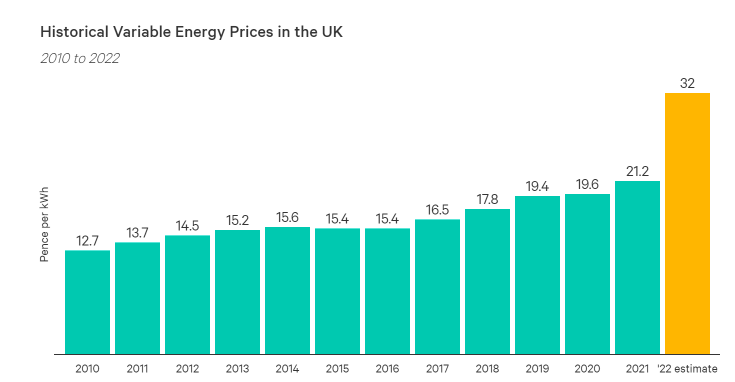 However, rising energy prices also make for a very easy (I would say lazy) 'cost of living crisis' story - the costs have gone up rapidly in a short period of time (so this is unusual), and there is an 'easily identifiable' cause with a 'bad guy' - Russia cutting of energy supplies as part of the economic war over Ukraine.
And maybe the news is focussing on this particular cost of living issue because there are at least a couple of viable options to sort it out... Government hand-outs combined with capping energy prices or just giving up Ukraine - both manageable options.
But there is more to the rising cost of living than just increasing domestic energy prices - most significantly the rising costs of rent (and other things such as food but I want to focus on rent costs here).
Rent has increased by 10% over the last year, and in the South East of England than means an increase from £1100 a month to £1200 a month...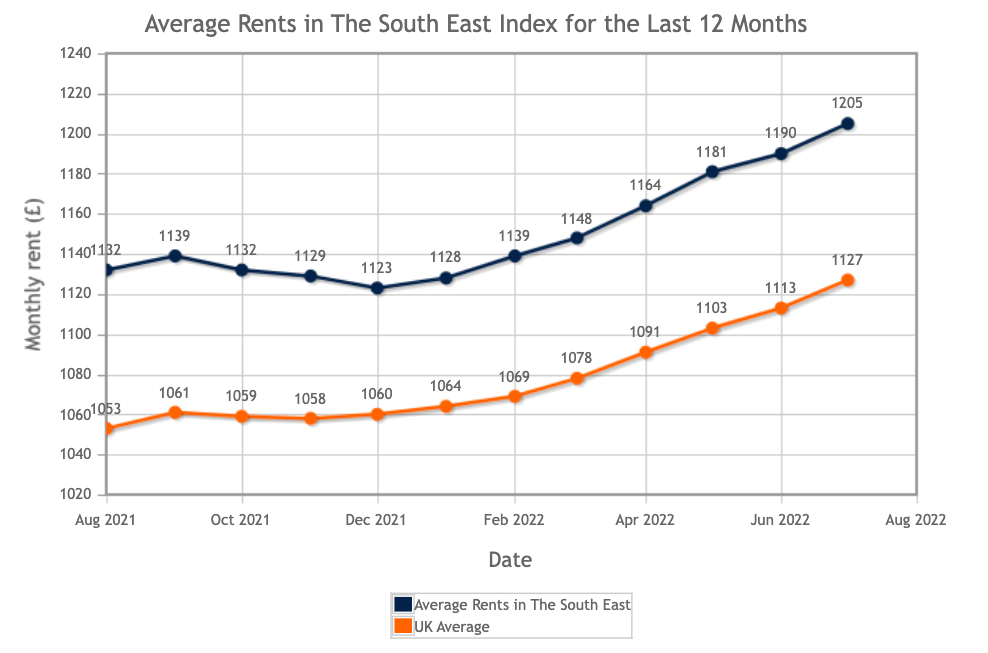 That equates to £1200 a year which in gross money terms matches the average increase in domestic gas and elecriticty prices.
And yet there is hardly any mainstream news coverage of the increasing prices of rents even though it is this which is just as responsible for pushing people into debt as the rising energy prices.
I get why the news focuses on raising energy bills more - this affects EVERYONE, only around 25% of the country pay rent, most are owner occupiers or living with their parents still, but I just think there needs to be more focus on the massive negative impacts of both of these factors on the relatively poor at the bottom end of society.
These people after all are going to be the ones that really suffer, most of the rest of us can handle a doubling of energy prices - it just means less pints and doughnuts rather than literally starving.
But of course the mainstream news isn't going to focus on the role of rent and rentierism in pushing the poorest of the poor into destitution - if it did that we'd have to start thinking about national and global inequalities and maybe then we'd have to start rethinking Capitalism itself....
Posted Using LeoFinance Beta