Last night, @theycallmedan proposed an interesting variation of an older idea for taxing immediate powerdowns. While the original idea was that the tax would be burned, what was suggested was instead the tax being distributed to those still powered up instead as an incentive. There were a few other ideas inspired by DeFi platforms, like a staking tax as well, but I think I will focus here on the powerdown side and instead of the proposed 10%, use 5% instead.
5% doesn't sound like it would yield much for the HP holders, but I think it needs to be considered in various scenarios also. Currently, while there is ~380 million HIVE in the supply, there is only about 140 million Hive powered up, which is the stake that gets used for accessing the pool. If there were more powered up, each account would effectively have less draw percentage wise, but the scarcity on the market should have a positive impact on price.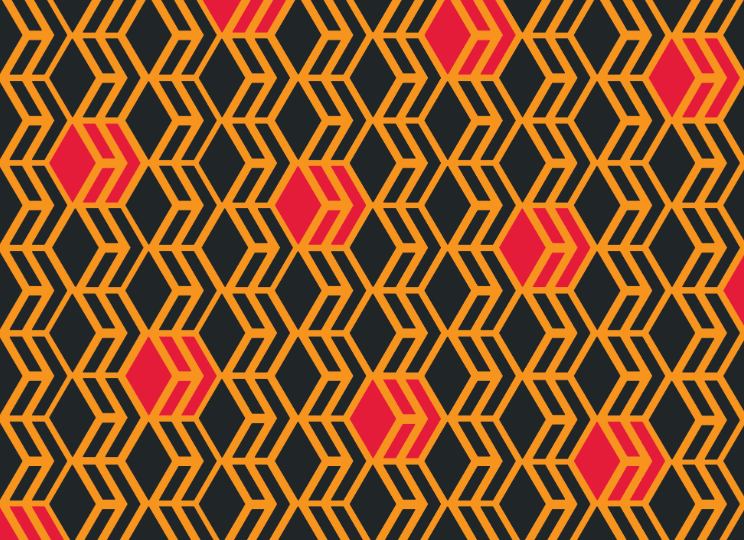 Looking long term, creating market scarcity is good for price, but I think that how that scarcity is created matters, with the most effective scarcity driver being compelling usecase so that people see the value of token usage in the community more valuable than holding and selling on the market. With DeFi being a talking point of late, one of the things it brings to the table is staking for yield, something that Hive has been doing all along.
So, imagine that the HIVE price pumps and people want to powerdown instantly in order to catch the market. Currently, they would be able to get 1/13 in seven days from now, which is far too slow for a speculator, which is why they have the HIVE on chain. But, if the market value is up say, 50% on where they bought their Hive, they might be willing to wear a 5% token loss in order to sell on the market today. Let's say I decide to do this and powerdown 10K HIVE to sell at a cost of 500 HIVE in tax. This 500 would then be distributed to all other holders based on their stake with perhaps, no recently powered down accounts getting any.
With 140M Hive powered up, lets say that at a moderate pump, 1/10th gets powered down to go to market, meaning that 14M HIVE gets powered down at a cost of 700,000 HIVE, which would then get distributed to the powered up accounts. Again, that doesn't sound like much, but it is effectively, 0.5% of the entire powered up supply and it would be distributed to at most (depending on rules), 90% of the powered-up stake. This would mean that an account with 12,600 HIVE would get a 70 HIVE bonus for staying poweredup. This would mean that if that same account was going to powerdown say, 1000 HIVE and pay 50 HIVE in tax to do so, they would have to consider if it is better to stay powered up and get the tax multiplier, or risk selling on the market in the hope for more than what they paid and would have received.
This makes it interesting. However, let's say that there was a spike to 2 dollars tonight, how many would be willing to pay the tax in order to sell? Instead of 10% instant powerdowns, it might be 30% instead. This would mean that 42 million Hive is powered down and 2.1 million in tax will get distributed to 98 million in stake. So, instead of a 0.5% bump in value, the powered up holders would get an immediate 2.14% gain, maening that the 12,600 HP account will get an additional 270 HIVE given to it in yield.
Remember, that this would be only on the instant powerdowns, not the normal powerdown schedules, but if you imagine that throughout the course of a year, there might be several large spikes (or crashes) that could send people looking for the instant PD button. This could amount to a very significant increase in yield for those who have powered up HP, on top of curation, interest and other aspects on the chain.
There is a massive amount of game in this, as what is likely is that there will be people who will keep their "play HIVE" liquid so as not to pay the tax, but this will also mean that they will not benefit from the tax yields. There will be people looking to collect a lot of HIVE from the yield, but they will be limited in when they can sell it by the normal powerdown period.
This would be controversial in various ways, but one thing that the sellers who brag about selling HIVE high don't seem to factor in, is that the high price they get is because of all of the holders who didn't dump on the market. However, the holders don't get much benefit (considering other DeFi platform yields) for underpinning the network and propping up the price by maintaining some level of market scarcity. If they did get greater benefits, it is acceptable to assume that more people would power up HIVE and not only create the scarcity that drives price, but incentivize the powerdown tax game even more, as price increases.
There would be various ways people would look to game this of course, with alt accounts being one where they have a liquidity account they are willing to powerdown and pay the tax on, while getting the benefits of other powerdown tax payers also, but this is not a bad thing, as long as the tax doesn't go back to the accounts that insta- powered down. Also in this regard, remember that delegated HP can't be powered down and that has a 5 day undelegation period, which means that the alt account can only trail or automate votes, not delegate to the main and still be able to take advantage of the tax "rebate".
When it comes to DeFi, Hive has a lot of benefits as the transactions are free on chain and very cheap on the exchanges, so paying a little in tax for additional privileges isn't much of an issue. Then, as there are more DeFi-type options added onto the chain overtime, there will be a growing amount of reasons for people to powerup, rather than powerdown and overtime, this could start to stabilize Hive on an upward trajectory, meaning that most people will choose not to instant powerdown, as they no longer need to catch a market spike to have gains, as the on-chain benefits are more compelling than selling.
As Hive develops as a platform and more tokenized communities grow and add their own values to the chain, being a Hive holder is going to provide access to a range of value streams.
For example, Resource Credit (RCs) delegation and pooling is coming and at some point, they are going to be valuable. RCs are only created by powered up HIVE, so if they have a value, it is in addition to the value of the powered up HIVE, which could see for example the tax distribution on top of the curation gains and interest paid, as well as it acting as an oracle for airdrops of tokens that can add more value, as we have seen in the past.
When all of these little streams are pulled together and bound to an account, the percentage return on Hive Power is actually pretty good and will look very healthy, if price climbed, which it would if people realized how valuable Hive can be as a platform of multiple revenue streams. Once there is a decent interface to track all of these things, people would have a far better understanding of what their tokens are rally worth powered up and be able to evaluate it against market price and ask "is it worth selling" - For some it will be, for others - perhaps being powered up holds more worth.
There would have to be lots of things taken into consideration in regards to this idea and a lot more pros and cons that could be mentioned, but what I like about Hive is that the community can throw ideas out there, mull them over publicly and even affect their inclusion into the future. Of course, having powered-up HIVE helps in this regard also.
Taraz
[ Gen1: Hive ]
Posted Using LeoFinance Beta