Technology has, historically, served to replace human labor.
Throughout the last few hundred years, we saw the practice of manual labor diminish as a percentage of the whole. Industries that were exclusively labor, such as agriculture, converted to high tech operations. This allowed for greater production with a significantly lower percentage of the population involved.
With each technological age, what machines could do better than humans only increases. Jobs such as running a switchboard or elevator disappeared. So did those who were copied documents on a typewriter or answered phones. Automation freed people up for other jobs.
Today, the concern is that, since technology is getting so advanced, a lot more jobs will be eliminated over the next decade. This is leading many to question what people will do. While history shows us that technology can generate more jobs over time, there is no guarantee this will hold course. Also, there is usually a time lag whereby jobs are lost before they are created. A mismatch of skillsets is also a problem when the technology advances so rapidly.
While many fret about this, we are seeing the foundation for the next 100 years being laid. Much was made of the Decentralized Autonomous Organization (DAO) and its future as a business structure. This is going to be one of the things that radically changes society.
However, before we reach that point, we are going to see digital organisms start to spread. The difference between the two is the fact that DAOs are fully autonomous. It is going to take a few decades before we reach that point with automation. Even though it is moving quickly, there are still a lot of jobs done by humans. In 2040 or 2050, that will not be the case.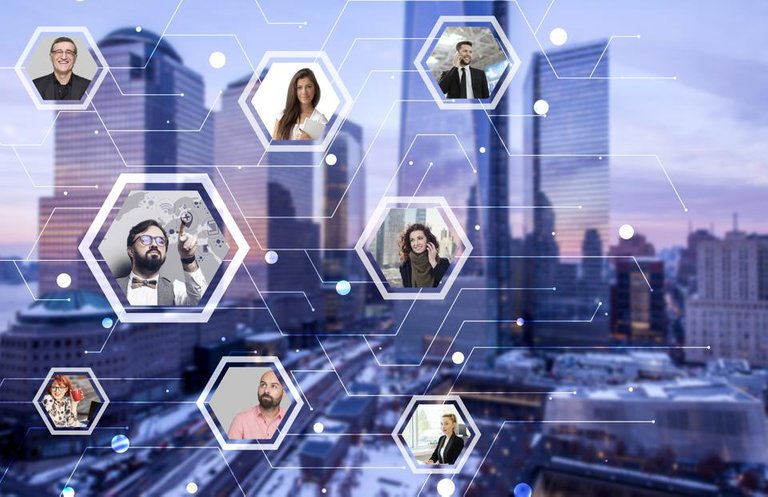 Source
Cryptocurrency and all of its tentacles is forging new opportunities. We are looking at a future where lifestyle determines work as opposed to the other way around. The fact that businesses in the future will be tokenized communities shows how radical a transformation that is taking place.
Presently, we are watching the infrastructure being laid that will serve as the foundation for this new experience down the road. Mark Cuban wrote a blog post discussing DeFi and how it was going to eliminate the banking system. This is a simple concept based upon the fact that DeFi is much less costly to operate as well as to build upon. This alone is going to attract the greatest financial minds as opposed to the more costly, slower present financial system.
What is tremendous about DeFi is that anyone can participate. At the same time, anyone who does participate can be involved in the "ownership" of the project. The ability to be involved in governance means that people are no longer passive community members. Those who utilize the service by bringing their crypto to the table are able to get a piece of the action. There are no minimums meaning inclusion is almost total which enables platforms to lock up huge amounts of capital. While it is concentrated in a couple different areas at the moment, that will not likely be the case down the road. We will see DeFi projects tied to each community that forms. Essentially, it is making a community a financial system.
In such an arena, there are always tasks to be done. Whatever the community needs, it is up to the members to provide it. This is where incentives enter the picture. Those with the skills that are required, whatever they might be, are able to take on those tasks for rewards. It is a voluntary system which requires no employment contract, HR department, or bosses. In short, everyone is able to participate in whatever role he or she decides.
Of course, one is not relegated to just one community. We all utilize different businesses throughout the week. Take this same concept and apply it to DAOs or community-based digital organisms. Perhaps one wants to watch a streaming movie. If that was a community that ran the service, one could simply be a passive viewer or perhaps an active creator. Something like that would require people with technical skills to run the network, individuals with hard drive space for storage, and those to curate and review what is posted. One with a passion for films could make this almost a full time profession is that is desired.
Under the present digital system, most people are users. This puts then on a different side of the table from the monetary situation. Ultimately, this creates an adverse relationship between the users and those who are involved with the monetization of the platform. It is a situation that repeated itself hundreds of times throughout the last decade.
With digital organisms, we see this change completely. The monetization of the platform is established from the start. Since the users are those who are involved in that aspect of the enterprise, they are no longer the product. The service being provided is what is crucial. Also, each person involved is responsible for the brand that is being built. This is a point few are grasping onto at this moment.
Since the community is voluntary, it will reflect the values of those members. Over time, those who are in disagreement will end up moving on. Again, this is a voluntary system so if one does not like what is going on, leave. There is nothing keeping anyone on a particular platform.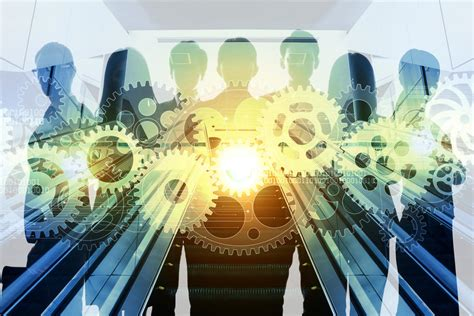 Source
Of course, this is going to require people to change what they think. They are not accustomed to taking "ownership" for their decisions or actions. Most of us were reared in an environment where blame is the main trait. It is easy to complain about something since it was the fault of Mary in accounting. This is not the case with digital organisms. If we each have a stake, then our monetary future is aligned with the others in the community. It is up to us to help the process forward.
We will also see a change in the tolerance of others. Those who are not committed to the community will find it very difficult. Rewards will not come their way and they will be basically shunned. Anyone who approaches it simply as an extractor will be treated like a leper. Life will be very difficult. We have a couple hundred years of evidence how destructive extractors can be in an economic setting and it is likely the tolerance for such people (or entities) is going to dwindle very quickly.
Digital organisms are already forming. We see a lot of economic activity being generated. Over the next decade, this will grow massively. It is probable that this arena ends up overtaking the present system within a decade or so. It is simply too powerful. This is also something that aligns with technology and the goal of having things spread out. In short, it is a new ownership model that fits the progression of humanity much better than something that was created in the 1800s.
Right now it is hard for most to see. However, this is no different than the Internet in the early 1990s. Few saw the potential that was being established at that time. Personally, this seems like it will be hundreds times more impactful that the Internet, which changed the course of humanity significantly.
Work as we know it is going to die off. As automation takes of larger portions of society, DAOs will emerge. In the meantime, the digital organisms we see unfolding before our eyes are going to provide individuals with plenty of opportunities. This is going to be where people find their meaning in the future. It is going to allow those to basically monetize their interests be aligning themselves with others who share the same desires and values.
And that is where time and effort will be dedicated.
---
If you found this article informative, please give an upvote and rehive.

gif by @doze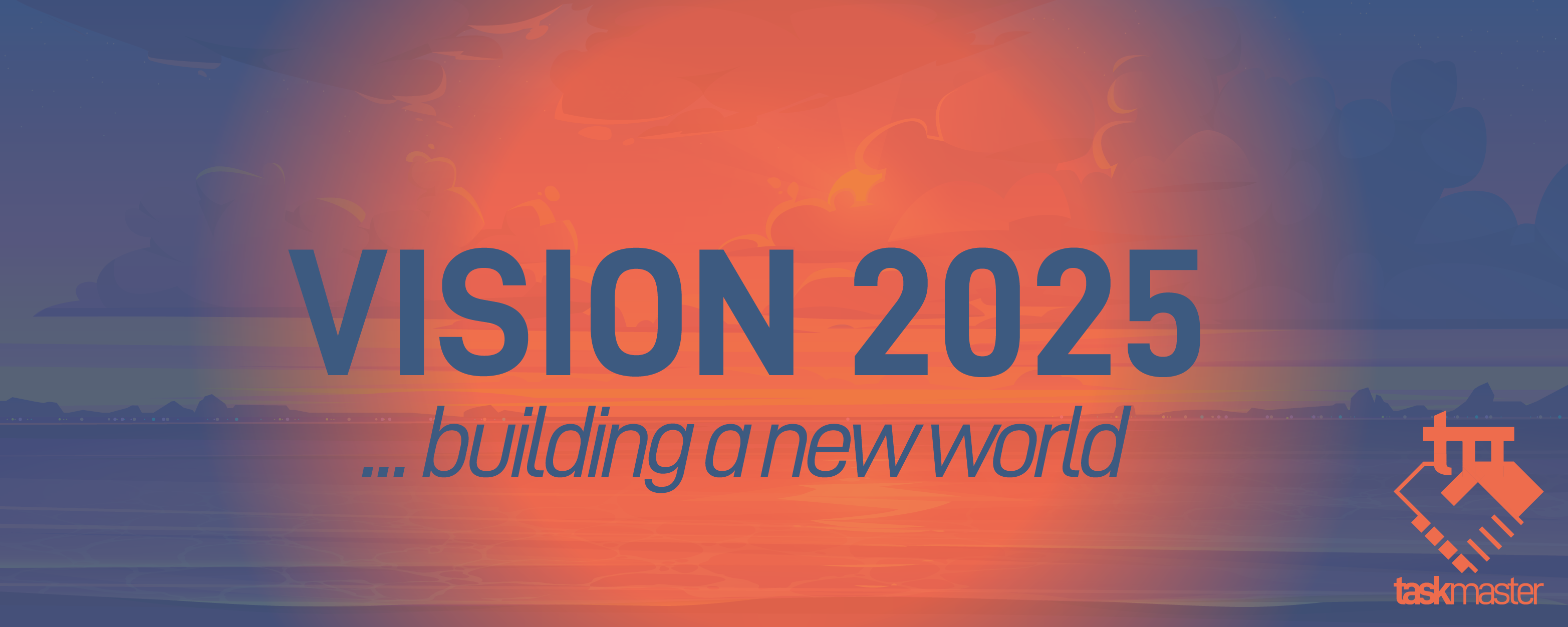 logo by @st8z
Posted Using LeoFinance Beta