Here we go with some bold predictions.
Nevertheless, if you are paying attention, we are going to see something amazing happen in the next couple of weeks.
@leofinance put this out via their Twitter account: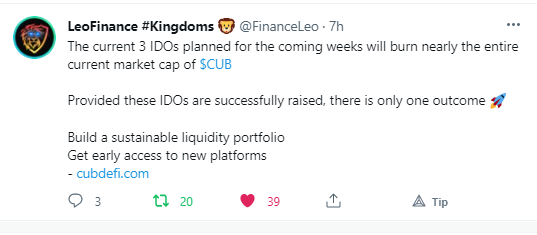 This is huge but what does it all mean?
Let us start from the top. What is an IDO? That stands for Initial Decentralized Offering. The idea is similar to the old Initial Coin Offering (ICO) of many years ago. What is different is the doing it through a decentralized exchange as opposed to via a website.
Cubfinance is a platform that is building this. Projects are then able to come to the Leofinance team and contract to utilize the service. It is something that is becoming very popular with some of the larger platforms already offering it.
The idea for Cubfinance is to settle into the secondary tier. Instead of dealing with large raises, say $10 million and up, the target market is the sub $5 million range.
Initial Decentralized Offerings Signed
As we can see from the Tweet, there are now three offerings that are contracted.
The key to remember about all of these is that they are used to reward CUB token holders. Each offering will present a burn of the tokens, based upon the size of the offerings.
Even at the early stages, we can see how big this can become. It is important to get the first one done so that the precedent is set. Like anything in life, the first one is usually the toughest.
From the Weekly Developer Update post, we see these numbers:
We're anticipating Polygon CUB to have a limited "raise" (burn) of $1m-$2m USD worth of CUB.
We're anticipating IDO #2 to raise somewhere in the ballpark of $250k - $350k CUB-BUSD. This means that $125k - $175k worth of BUSD will be generated for the external team (which they plan to use as seed liquidity for their liquidity pool launch). An equivalent amount of CUB (since these are LP tokens used in the IDO) will be raised and 100% will be burned: $125k - $175k CUB burned permanently from the supply after the IDO.
Current expectations are a raise between $2-$5 million USD via CUB IDO. If their IDO is 100% committed, they'll generate somewhere in the range of $1-$2.5M BUSD for their initial token liquidity pool. An equivalent value in CUB ($1-$2.5M USD worth of CUB - ~1.5M-3.75M CUB at current prices) will be burned permanently from the supply.
To recap:
IDO #1 $1M-$2M
IDO #2 $125K-$175K
IDO #3 $1M-$2.5M
That is a lot of money. Even at the low end, that is $2.125M. Talk about buying pressure.
There is only one problem. Look at where Cubfinance stands at right now.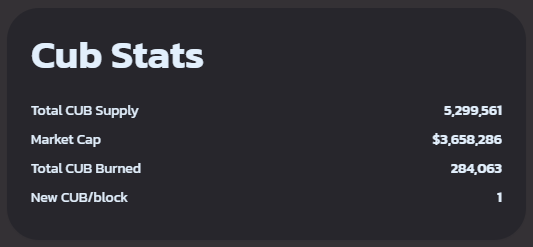 We see the entire market cap for CUB is presently $3.6 million. If these IDOs sell out, the money raised for burn will exceed the market cap.
How is that handled?
As most can guess, the supply/demand equation is in play. Hence, these IDOs are going to create enormous buying pressure for CUB. When demand increases with a supply that is relatively fixed, then prices have to go up.
CUB Is Going To $10
Do you have yourself some CUB? This is going to skyrocket simply based upon these numbers.
Even using the $2.1 million dollar of buying pressure, with a total present market cap of $3.6 million, there is no way to get enough tokens at a low price. As the buys occur, prices will start to move up since people are not going to be willing to sell.
When we look at the above image, we can see there are roughly 5.3 million CUB total. That should be enough to cover the buys.
There is only one problem: how many are really available for sale?
If we take a look at the CUB Kingdom, we see that near 2.9 million CUB. This is presently generating near a 90% APY for people for staking. How many do you think are going to move CUB out and sell it?
In the CUB-BUSD Farm, there are about 2.4 million in the liquidity pool. At present rates, that is valued at $1.6 million. This is less than even the low end IDO raised monies.
What this all means is there is not enough CUB to fill the buy orders, at present prices. Once the money is in hand, the only thing that can happen is for the price of CUB to appreciate. The upward buying pressure will send the price rising very rapidly.
Naturally, not all the buying will be done at once since the IDOs are over a few weeks based upon the article linked above. Nevertheless, the first one will consume a great deal of the non-staked CUB that is out there.
Do not mistake the $10 price for meaning that CUB is going to have a market cap of $50 million. The number of tokens is going to be drastically reduced. We are likely looking at 2 million, maybe even 2.5 million, tokens burned.
That said, we will see the entire token value going up and that is how it should work. Adding IDOs makes the entire platform a great deal more valuable. It will provide instant buy pressure that will push prices higher.
Now before anyone believes this is just a pump and dump, there is another wave of IDOs being worked upon. During the last AMA it was mentioned there could be another 4 more in the next few months. Without knowing the size, we can expect similar results. Millions of dollars more will come in as buy pressure on the token.
Perhaps after the first wave, we can put together a post of CUB to $100. In the meantime, we should see this price nearing $10 as we progress through this phase of the IDOs.
Hard to argue with the math. There simply is not enough CUB out there to fill all the orders that will be placed with the IDO money.
---
If you found this article informative, please give an upvote and rehive.

gif by @doze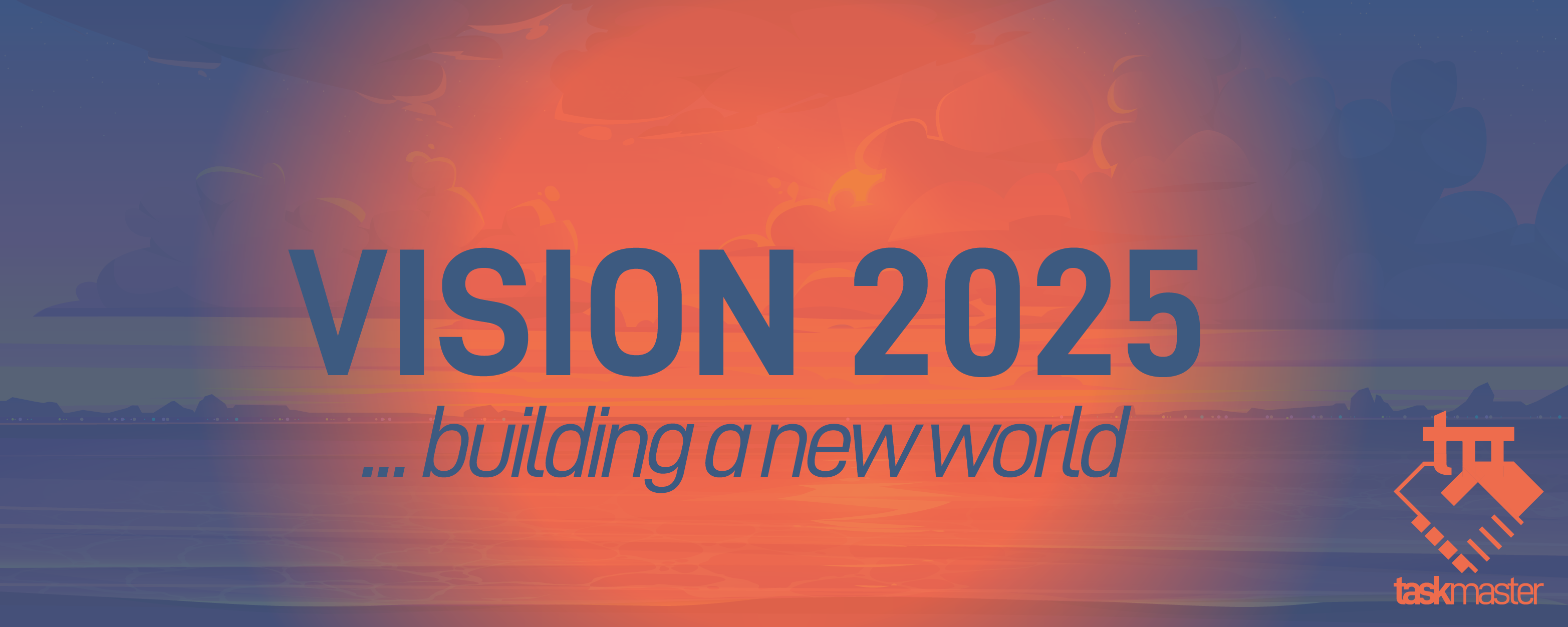 logo by @st8z
Posted Using LeoFinance Beta