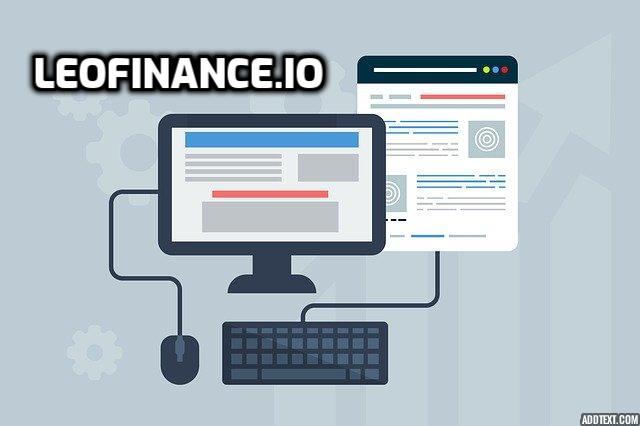 Leo is great. It is easily becoming one of my favorite dapps and the one that I spend the more time working on. But in order for it to thrive we will need to build up the community and get as many views on the site as we possibly can. This means that we need people from all communities to join us and post about their interests in crypto. People on Leo care about Leo but people outside do not (not yet at least). Most of our views and new users do not come here from searching leo finance but from searching about other coins. When they do this search one of our talented community members who wrote a quality article will pop up and this will lead to not only a view but a new user who might want to try out the site.
I'm not blaming anyone who posts about Leo, I do it as much as any one else (I'm doing it now in this article). We are still in the early phases and building up our base community. But in order to really grow we need to appeal to as many people as we can we need to write informative and quality posts about other coins of interest.
The World Of Crypto Is Vast
There are a lot of people getting into crypto and everyone is doing so for their own reasons. Maybe they want to know about defi or are want more info on the latest hack. It could be a new coin they want more info on or maybe they are a beginner who doesn't know what a key is. This is all information that people should get from leofinance.io. We need to be the source for crypto and even big sites like coin telegraph should be sharing their work here.
The More The Better
I don't agree with all this in-fighting that happens in cryptocurrency. We are all in the same boat as you see in the market when it does well we all do well. Apps have seen over a billion users and we in the dapp world seem to fight over the same few thousand. This is ridiculous. Lets get 100s of millions of users into the dapp space then we can fight over which one is better. Why fight for scraps when the pie is literally right there.
All Coins Welcome (But Please No Competitors)
There are lots of valued projects out there that we can write posts for that can bring in something new to the space. The only thing I ask, and this is just me, is you don't shill a project that is a direct competitor to Leo. If another blogging site about Finance comes out it is not cool to try to promote it here. Any other project is good but you shouldn't use this site to promote the competition.
This is the site where people should get their crypto news regardless of what coins they are following and we really need to appeal to as many users as possible to get our numbers up. I'm not saying stop posting about Leo yet, though we will need to get to the point where we pot less and less about it, but do add posts about other projects you think people will like.
Posted Using LeoFinance Beta