Well, Well, Well This Weekend I Have More Reason To Be Excited Than Most...
This post and as I already intimated, this weekend sees me feeling a little more jubilant than usual and I could not think of a more prescient time for me to write a post for the awesome-bloody-tastical THE WEEKEND community founded by the indomitable Mr @galenkp esquire. As I am sure you guessed already, the community exists for the sole purpose of allowing you Dear Reader to have a repository for all things weekend related.
So back to the topic at hand; for many people they have a traditional Monday to Friday work pattern and the culmination of which is 2 bloody glorious days of WEEKEND!
At times I envy this as I work a rolling shift pattern that changes every single week. The upshot of this is that often my family and friends are footloose and fancy free and I am working day-shifts OR Nightshifts at the weekend depending on my shift plan.
You can well imagine there are many times that parties, BBQ'S and all manner of get-togethers have been conveniently organised at the weekend and I am simply unable to partake. If you understood just how much I enjoy good food, great company and the 'occasional' alcoholic beverage and the chance to socialise, you'd understand this is ever so slightly annoying.
Remember the 'olden days' when parties were a thing?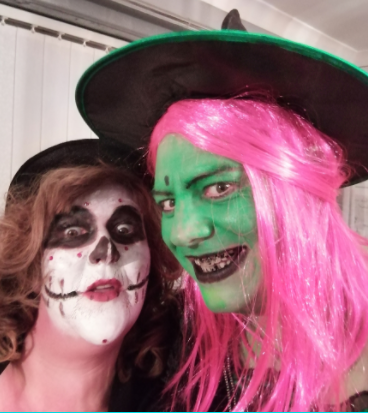 This, however is the world of responsibility, work and the often dreary business of being a 'grown up', so like most have you have had to do a myriad of times, I grin and bear it minus the bloody grin!!!.
I profit in other ways though, Although I have ZERO holidays to take as they are all built in to my shift pattern as I work in a 24-7 factory that NEVER sleeps. I work 12 hour shifts and so I rack up the work hours quickly so the fabulous benefit of this is that I get a lot of weekdays off work and as you know these are usually more productive as you can achieve things that you must from your errand list as businesses, call centres and Monday to Friday operations are open.
I have a pretty intense dislike of my job, the corporate structure and the disconnect between we minions and our, 'at times' Draconian management. I do not say this from a place of 'the eternal struggle of the workers' I say it from a measured well thought through analysis of what I actually see and experience, and my inability to create a meaningful dialogue to bridge the gap.
I don't do, "Us and them". I believe a vibrant, efficient workplace is one in which everyone is heading in the same direction with a shared aim of co-operation and empathy for each others specific difficulties and need to fit in to the constraint of their roles.
I made firm plans to change my job early last year and was all set to enter a role helping troubled kids find purpose, meaning , grow a sense of self worth and develop themselves for the life that lay ahead of them.
Then a small thing named Covid happened, you may have heard of it!!!
This disrupted my plans significantly, although I hear it affected some other folks too...
Anyway, back to my point...
This morning at 7am, I finished my nightshift and began 14 days off work. Whoo-Hoo!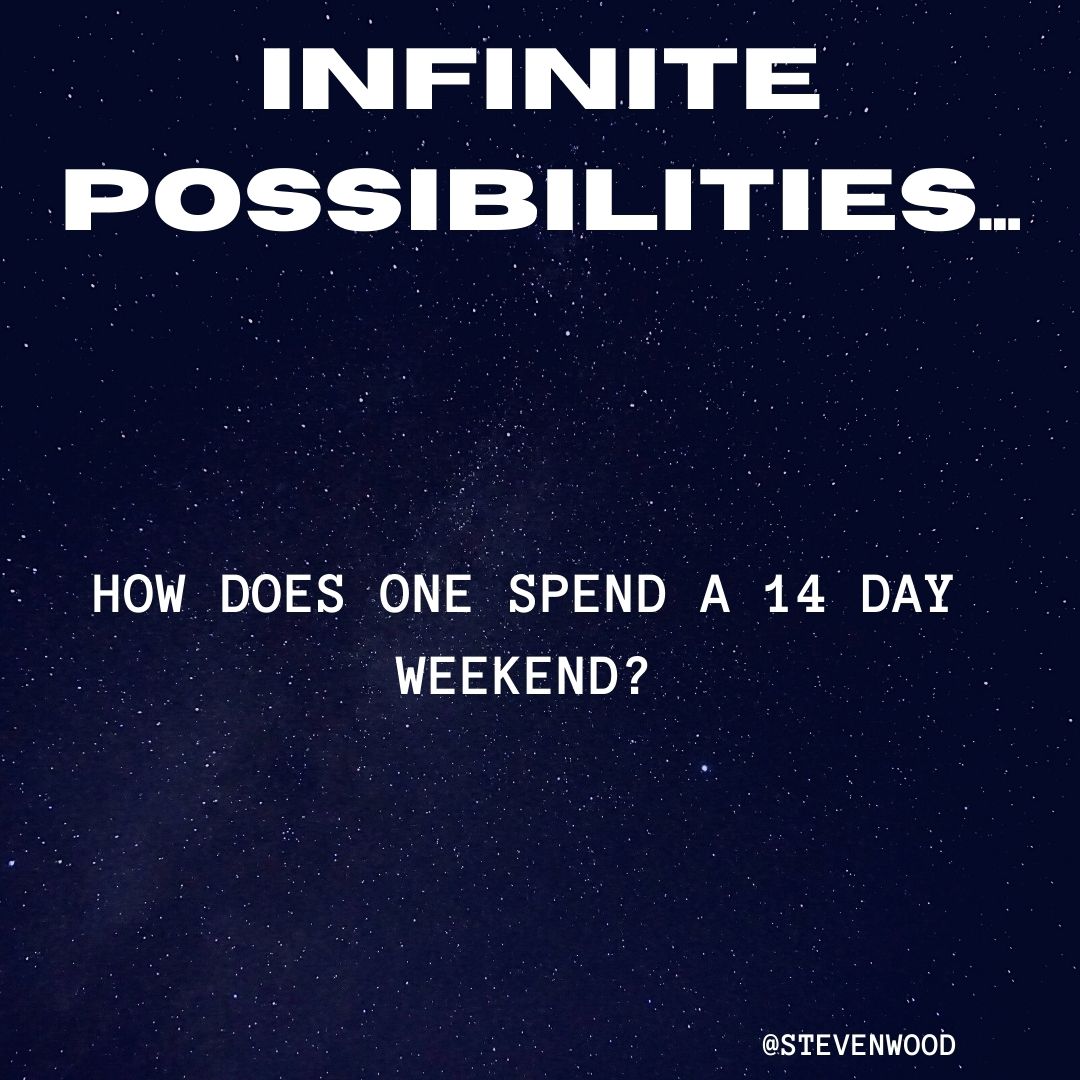 Now back in the old days I may have had a holiday or at the very least a few days away from home. However the situation in the UK is still one in which everything except essential shops is closed.
No pubs or clubs, no restaurants, cinemas, holiday parks, coastal town resorts... Nothing!
This 14 day break is not just for me but my whole shift and several of my colleagues who are also off for 14 days were lamenting the fact there would be nothing to do for these 2 weeks. I'm not so sure though. I always have lists of things I want to get round to, things I would like to achieve and a little extra time to clear the decks of those pending items is one I am not prepared to miss out on. here's a lot of big life goals set down for 2021 too and I am determined to make headway on them with this extra time.
More specifically though, I have been trying to re-find some equilibrium on Hive. My family had some challenges over recent months and I lost my momentum. A little over a week ago I came back to rediscover just why I love this fab community so much and it feels like I have never stopped writing since.
I set many Hive goals for myself last year and they all revolved around targets, number of posts, comments, Hive power and such, they also were tied in to the end of the year. Alas the trials of recent life meant I missed most of them.
The great thing about setting goals and targets and really going after them though is that if you hit a few bumps in the road, you are still much closer than you would have been had you not pursued them in the first place.
I have written a post every day for the last 12 days, which is an achievement by my standards and may be the best spell I have ever enjoyed in the last (almost) 3 years. Especially considering the extreme length of some of these posts.
Having 2 weeks to refocus myself on my revised Hive goals should set me in good stead for the close of Q1 of 2021 and allow me to focus on the second quarter of the year. I am looking forward to it immensely
Thinking on these plans it raised a question in me, one that caused me to thick just one layer deeper to the 'work vs weekend' situation
Let's assume you do work a Monday to Friday job and the weekend is literally the only time you have to relax but you have some worthwhile goals you would like to pursue but the workdays are long and you are very tired after work.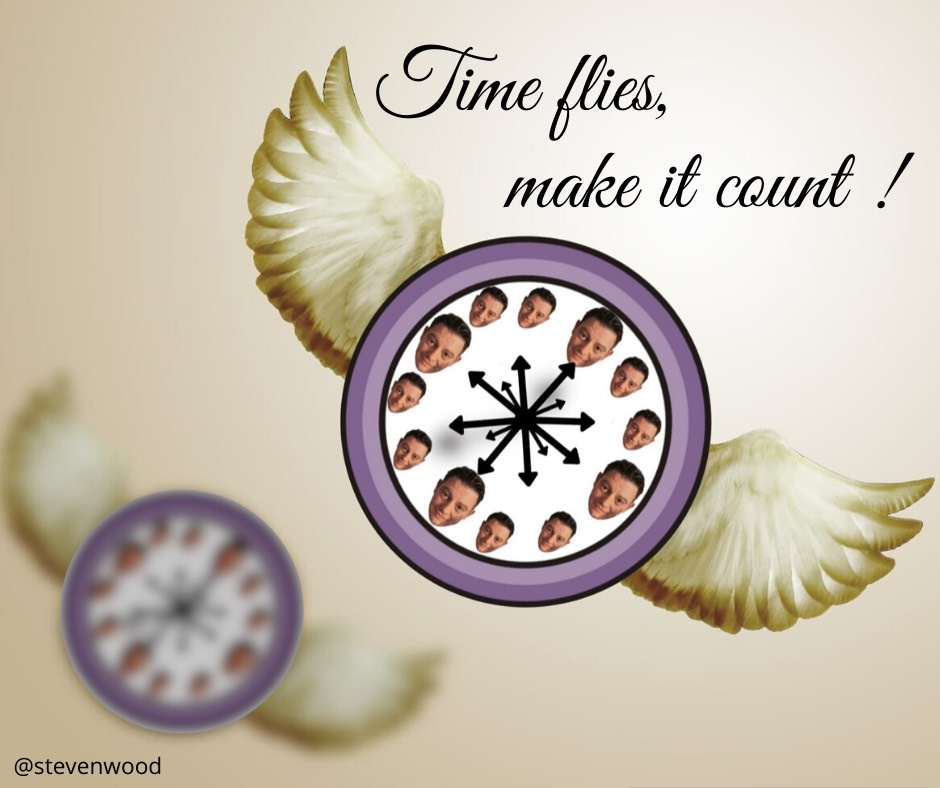 I get it, sacrificing your entire weekend is not an option that fills you with joy and excitement, but maybe you had better structure your weekend's a little better or settle for the disappointing fact that those goals you have may never be fulfilled.
Think of it this way. You can sacrifice a little of your life each weekend to ensure the rest of your life has more meaning OR more time to progress with these aspirations. you could even say that you are investing a little time in the finite bank account of life and waiting for the compounding effect of life to kick in, paying not interest, but more time later.
Sometimes all it takes is a little less watching TV or procrastinating about irrelevant issues.
I call that a great deal. What do you think?
Thank YOU for taking the time to read my post and if you're one of those amazing people who like to hit the comments section... Then I doubly thank YOU!
Either way I want you to know that you are appreciated!
Keep taking the time to connect with each-other both here and in the so-called real world and try and look after each-other, because as you already know...


I am a proud member of the recently formed #TeamUK I love the global community immensely, but it is nice to have a home-team banner to add to my posts. The banner was made by the inimitable RoastMaster General himself @c0ff33a If you are an active UK member and would like to be added to the teamUK community on Discord, just let me know 😎