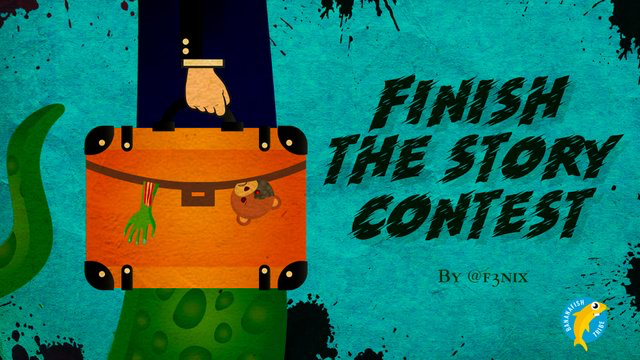 A contest with a pot of 7 HIVE, 7 Hive SBI ? You're in the right place!
342 @steembasicincome shares, plus 22.558 SBD, 380 STEEM, & 12402 SNAX tokens have been distributed through this glorious contest in 68 weeks!
Contest Info
Welcome, dear writers, to our 69th Edition through the playgrounds of the fantastic!
We, @marcoriccardi and @tristancarax, decided that this glorious creation of @f3nix could not be buried by the dust yet and had to come back to life, even if only for once or maybe twice.
For this contest, the rewards are:
1st place: 7 HIVE
Most Voted Story: 5 Hive SBI (a minimum of 3 votes is required to activate this reward... don't forget to vote your favorite one!)
Best comment: 2 Hive SBI (We are looking for an insightful curation comment. It doesn't have to be long or flamboyant)
The prompt is kindly provided by the imaginative and multifaceted @tristancarax, that let the imagination run free in the vast prairies of creativity, inspired by the purest and clearest spirit of the Bananafish.
In these painful and difficult times of pandemics, revolting nature and political jitters, we hope to provide a surge of fresh spring water to congested and overburdened minds, with a bit of literary escapism.
Given the sidereal distance in time of the last edition - almost a year! - we make a call to action, a mediumistic evocation, of the last knights who made the feat: @dirge, @raj808, @gaby-crb, @phil-glaz, @sarez, @mgaft1, @oivas, @zeleiracordero, @gwilberiol... nock if you are there!
---
Map of the Bananafish Realms from a squirrelly perspective!
by @brisby
Share the love and tell a friend about the contest!

Join the Bananafish Realms Discord chat for fresh updates and other amenities.

Vote, vote, vote your favorite story in the comments below!

Use the #finishthestory tag.

Respect the dreadful 700 words limit! o_0 But 500 is mighty fine as well. (note by @marcoriccardi: that's the word limit of your ending, the prompt doesn't count 😜)

Help our contest & workshop to grow by giving it some visibility and consider linking back to this post in your entry.

Consider to post or share your story in the Bananafish Community.

Contest Prompt introduced on November 6th. Posts must be submitted, linked in the comments, by 12:00 Pacific Time Zone on November 20th. Posts submitted after deadline will be disregarded. "Sorry, but I've got a job!" (cit. @dirge)
Good luck, brave storytellers!

Brotherhood in Trouble
Here we were, in the bar with large sticks being pointed at us. Dun Dee and Jasper just snatch three large boxes of fries from the two families seated near the kangaroo statue. Luke, being the smallest of us four, snagged a couple of bags from toddlers, which were, presumably, filled with burgers and more fries; and I had enough drinks for the four of us.
"You know who we are," I squawked.
"We do," said a jittery human. "We told you this would happen if you come back."
I stood my ground by raising my chest in the air, ruffling my feathers. I stretched out my long neck and showed my sharp, strong beak to the tourists and workers. Showing them who was boss of this outback was of the highest importance. Little did the humans know of respect for other lives than their own. The time had come for a little lesson and the emu brotherhood was going to show the humans their power.
"You are on our turf, human," I said. I scratched my leg with the other foot. "You invaded our lands with your dwellings and forced us out. You owe us."
"It's the way of the world," a chubby-faced human yelled out. "Do you know how many of us have lost our homes?"
No! Not the pity card. Not the best time. Luke was a sucker for pity. He almost always felt bad for the other side, the human side.
"My mommy had to work two jobs to pay for what that jack-ass of a bird has taken from me," said a tiny human who sat by the waterfall.
I looked at Luke. He was cracking. I could tell by the way his knee shook, by the way his beak clattered together. He was about to drop the goods and run. Think!
"Any last words, birdie?" asked a slim human.
"Gentleman and Ladies," I said as I moved my wing over several spears and pushed the tips down. "There is no need to be hostile. The rule is you feed us daily - morning and night - and we leave you alone until feeding time. Easy. Simple. If our demands for respect are not taken into consideration, bigger things will happen. Scary things. Strange things. And you don't want these bigger things to happen because, if they do, you will be paid a visit from the great emu elder - and he does not take kindly to humans who disregard the sacred pact between human and emu."
Like the night inching its way into the light, the tips of the spears rose again and drew closer to me.
"What the fuck are you talking about," said a human behind a cash register. His eyes grew big like the moon and sinister like Chucky. "Good people. Let's cook some bird to cover the cost of what we've lost. Sound like a plan?"
The whole restaurant said yes in unison, which made me shiver. It couldn't have gotten darker for us in the brotherhood, even if Alfred Hitchcock was hired to scare the piss out of us. Birds or not, in the eyes of humans, we were thieves. And thieves had to be dealt with.
[You continue...]




Let's the Bananafish Tribe grow together!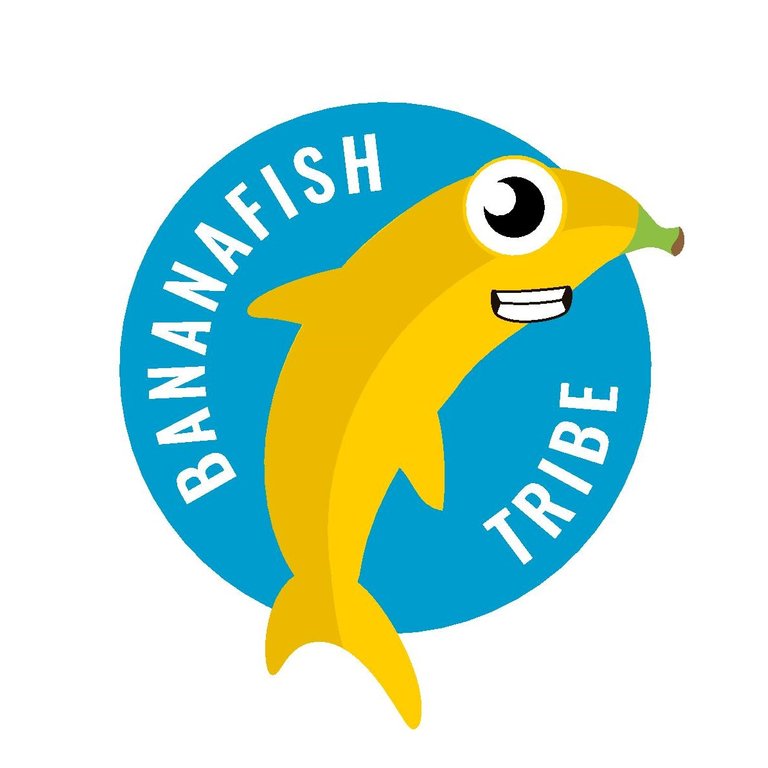 The wise potassium kami Bananafish wants all of its beloved people can benefit from rich upvotes. For this reason, knowing that unity is strength, it asks for HP delegations and for numerous commitments to the curation trail.
With delegations, Bananafish voting power will grow and consequently the upvotes given to every contest entry will be higher. An easy mode to delegate some of your HP for a gigantic energy wave is to use PeakD and its wallet.
Following the curation trail is a way to make sure you always support the other participants to the Bananafish contests, automatically upvoting the posts (but not the comments) that Bananafish upvotes. We suggest to join hive.vote to follow curation trails or create yours.
We are also happy if you join the official Hive Bananafish community and publish the posts related to the contest within it, as well as in your blog
Join the Bananafish Realms on Discord and chat with us: https://discord.gg/ZWmEUWT
---
If you like this contest, SPREAD THE WORD! We're grateful for your resteeming and word of mouth. Everything helps to grow together!

Join the fun!
Here is how this contest works:
An unfinished fiction story or a script is posted.

You finish it with your own post (use the #finishthestory as your first tag) or a comment in the comment section. A limit of 500-700 words is recommended.
The submission deadline: November 20th, 12 noon Pacific Time Zone.
GOOD LUCK, BRAVE STORYTELLERS!