I'm trying to complete a three day water-fasting. I do intermittent fasting from time to time (16 hours), so I'm confident that I can complete the three days.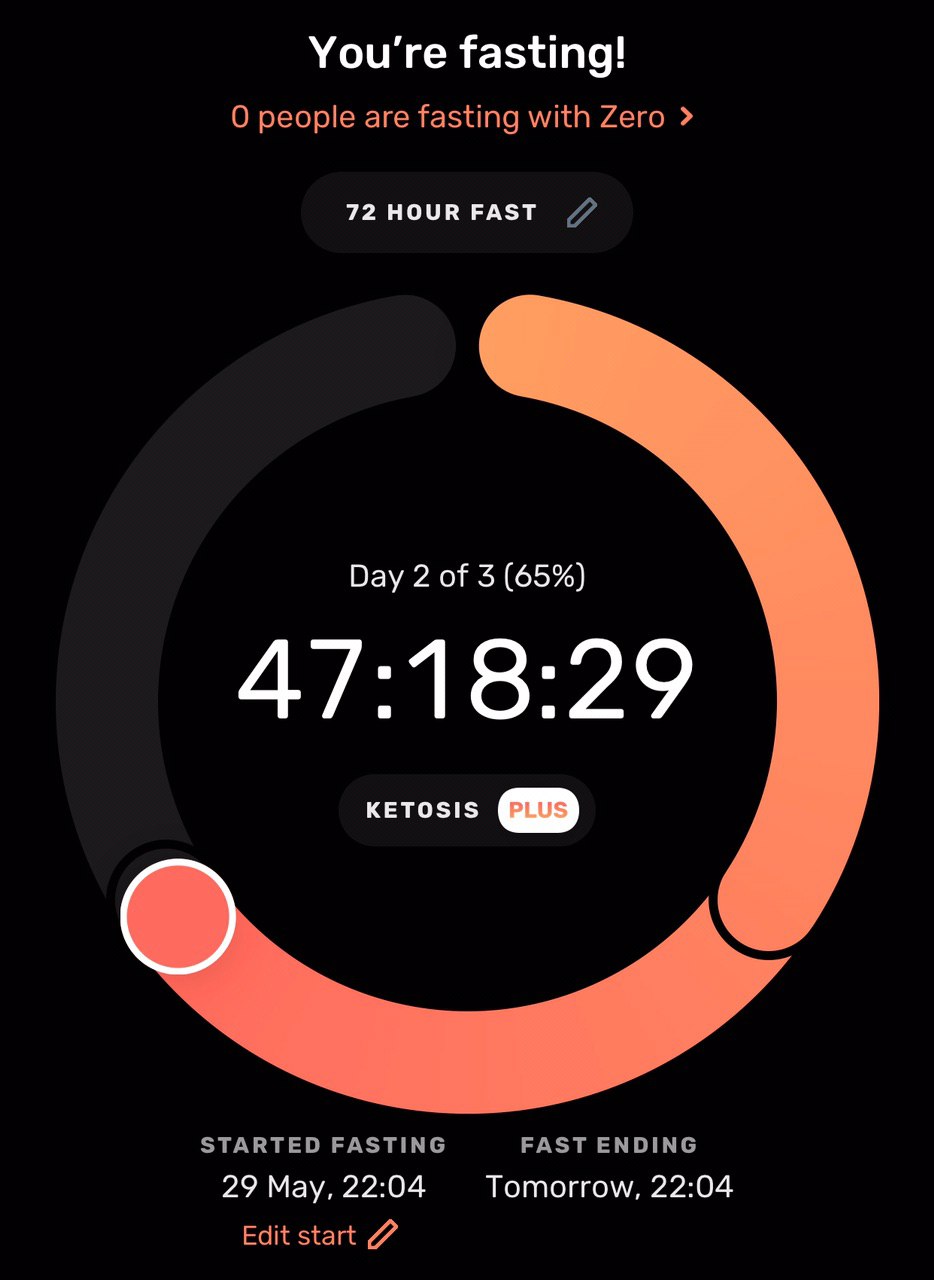 Current status
---
I felt a little bit tired today after cycling around 15kms though. Other than that, so far it's a very interesting experience. I don't feel hungry. I can still handle my routine like having a walk, cycling around, coding, etc.
Three days version is a beginner version, there are 10 days/21 days variants. Did you ever try water fasting? What was your experience?