Hello friends
Hope you all are doing Well!!
Today I have made an art named as Spring Road. As a nature lover, I like the spring season the most as in this season flower blooms.
Spring Road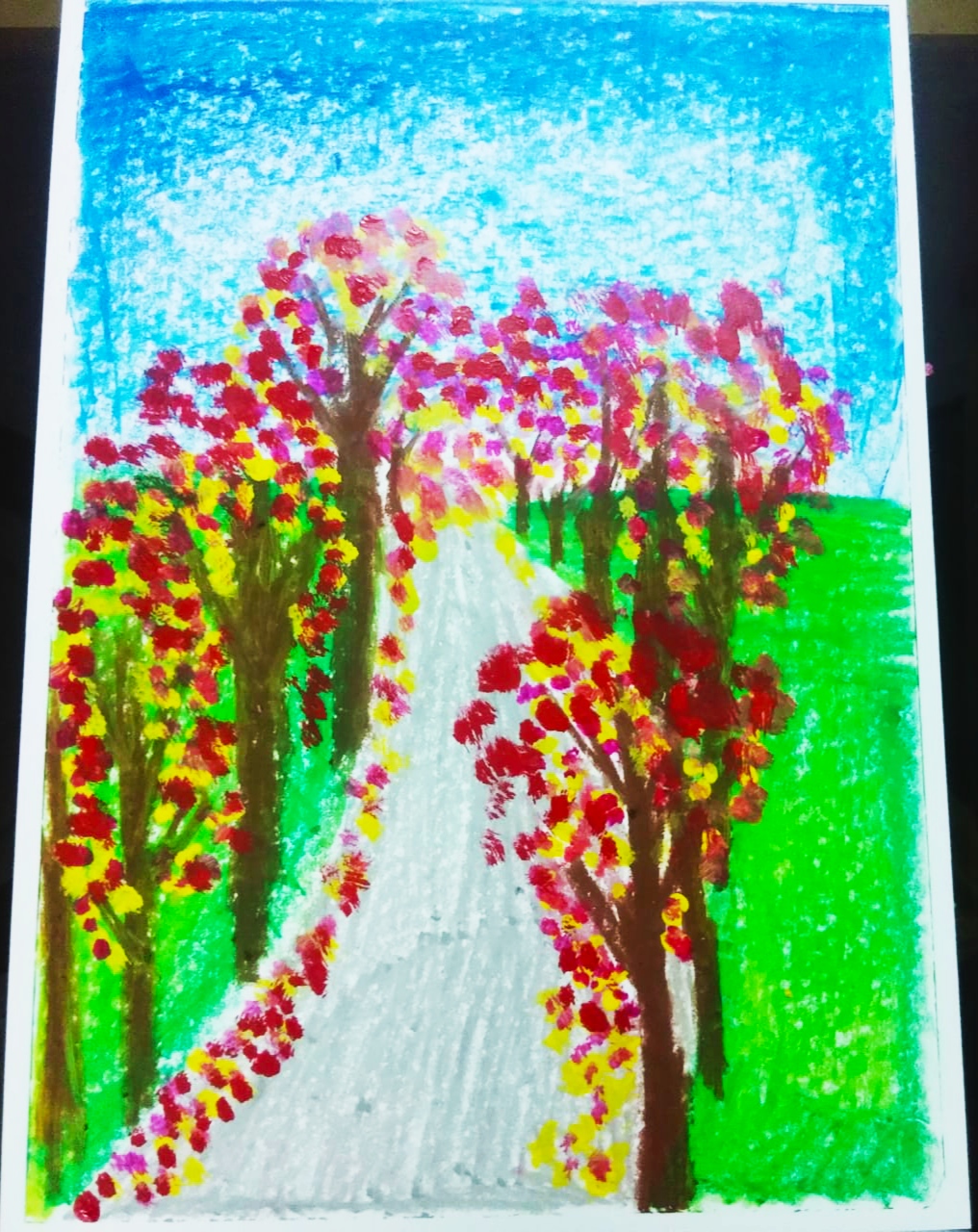 ---
Here is the process.
Initially made the sky using different shades of blue oil pastels.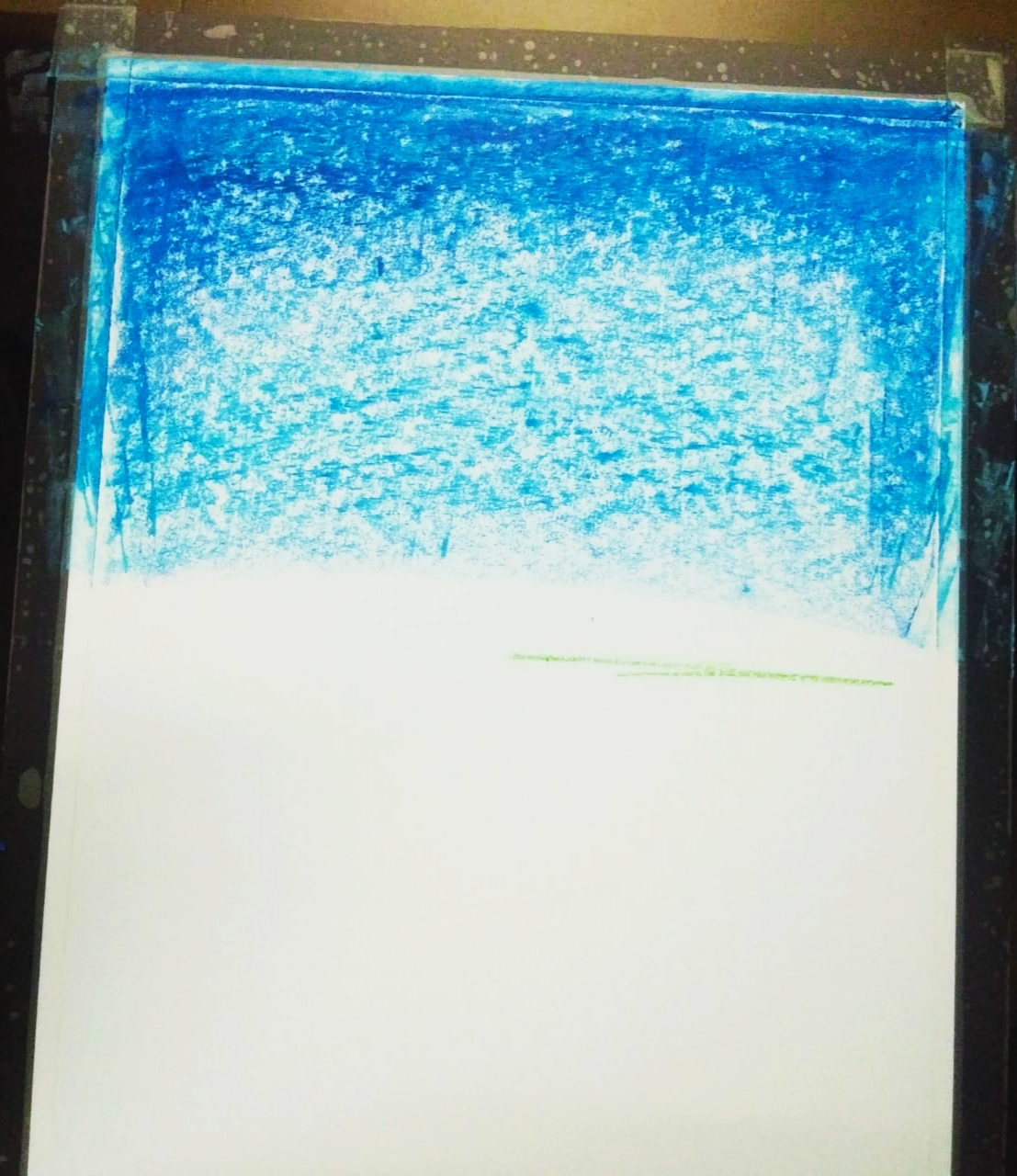 Then made the park beside the road.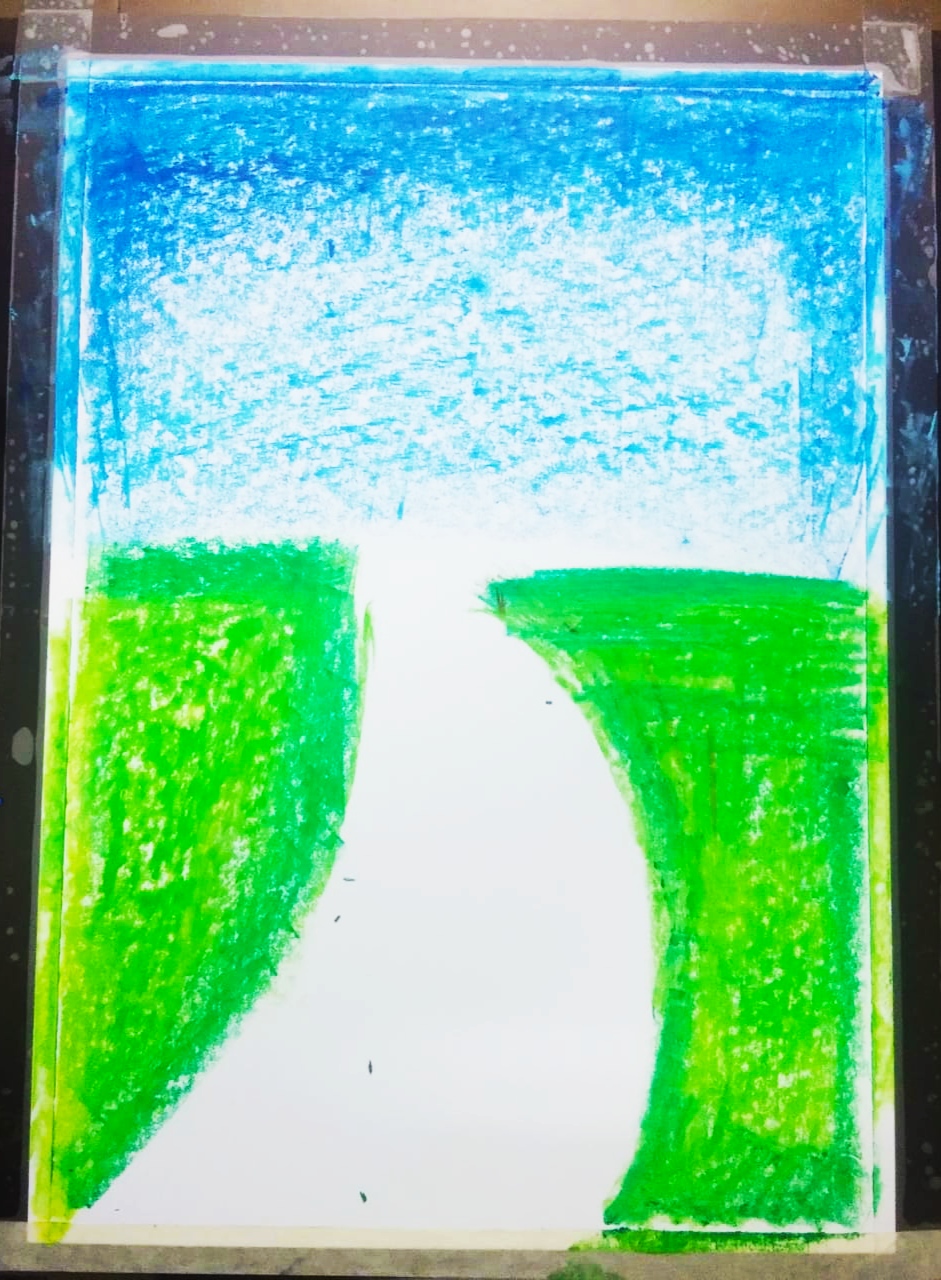 Then using acrylic colours I have made flowers and with grey oil pastel I have made the road.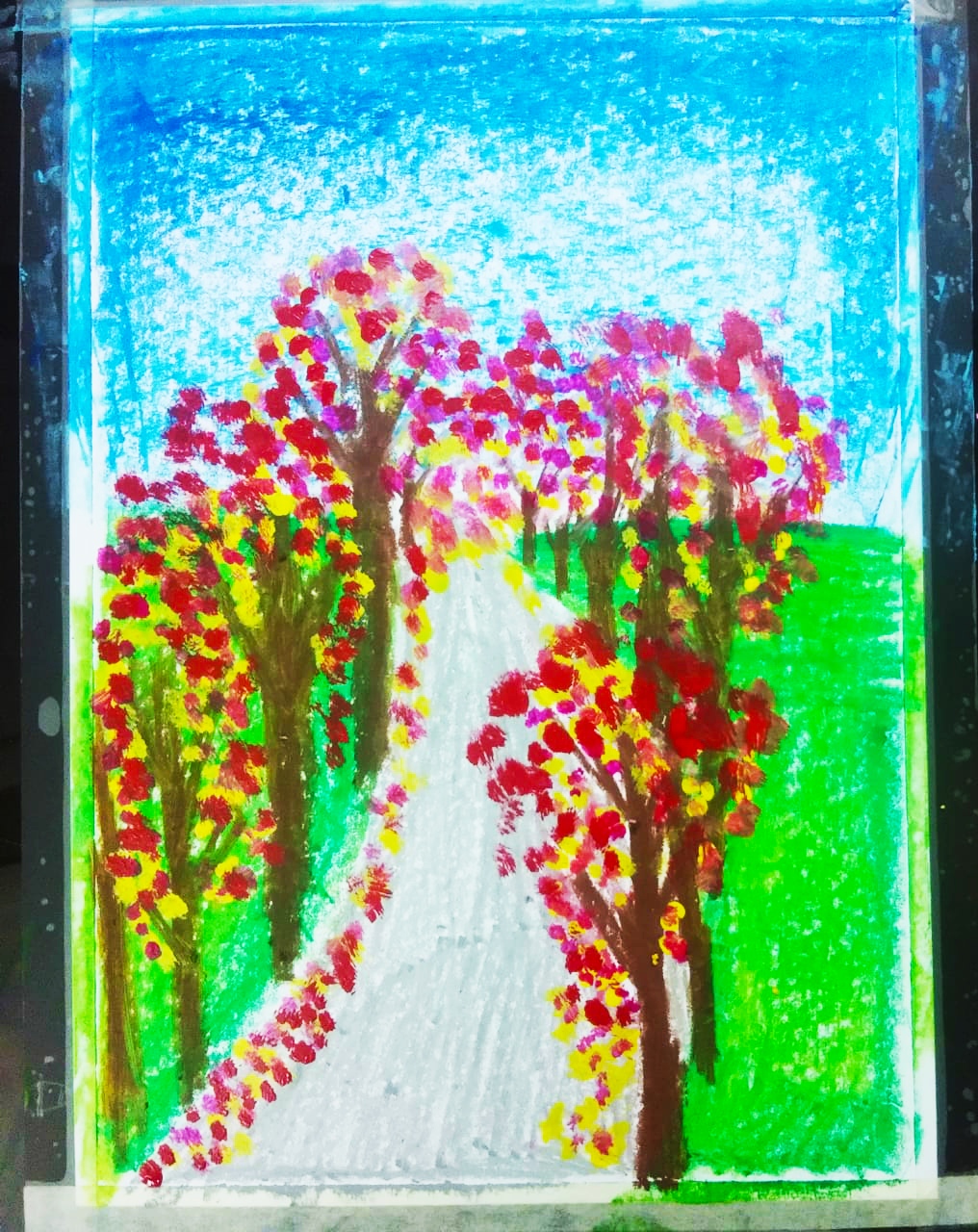 Heres my final art.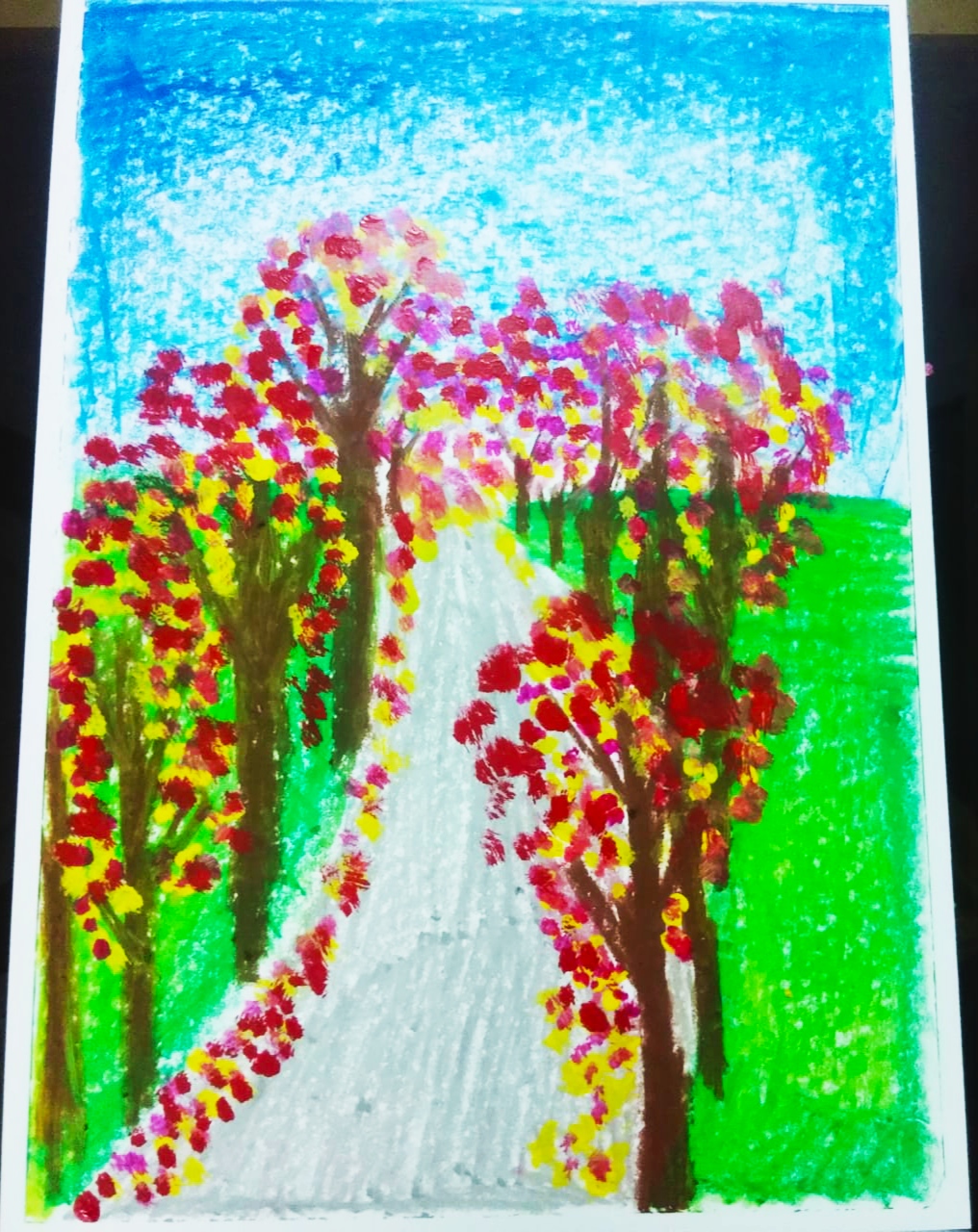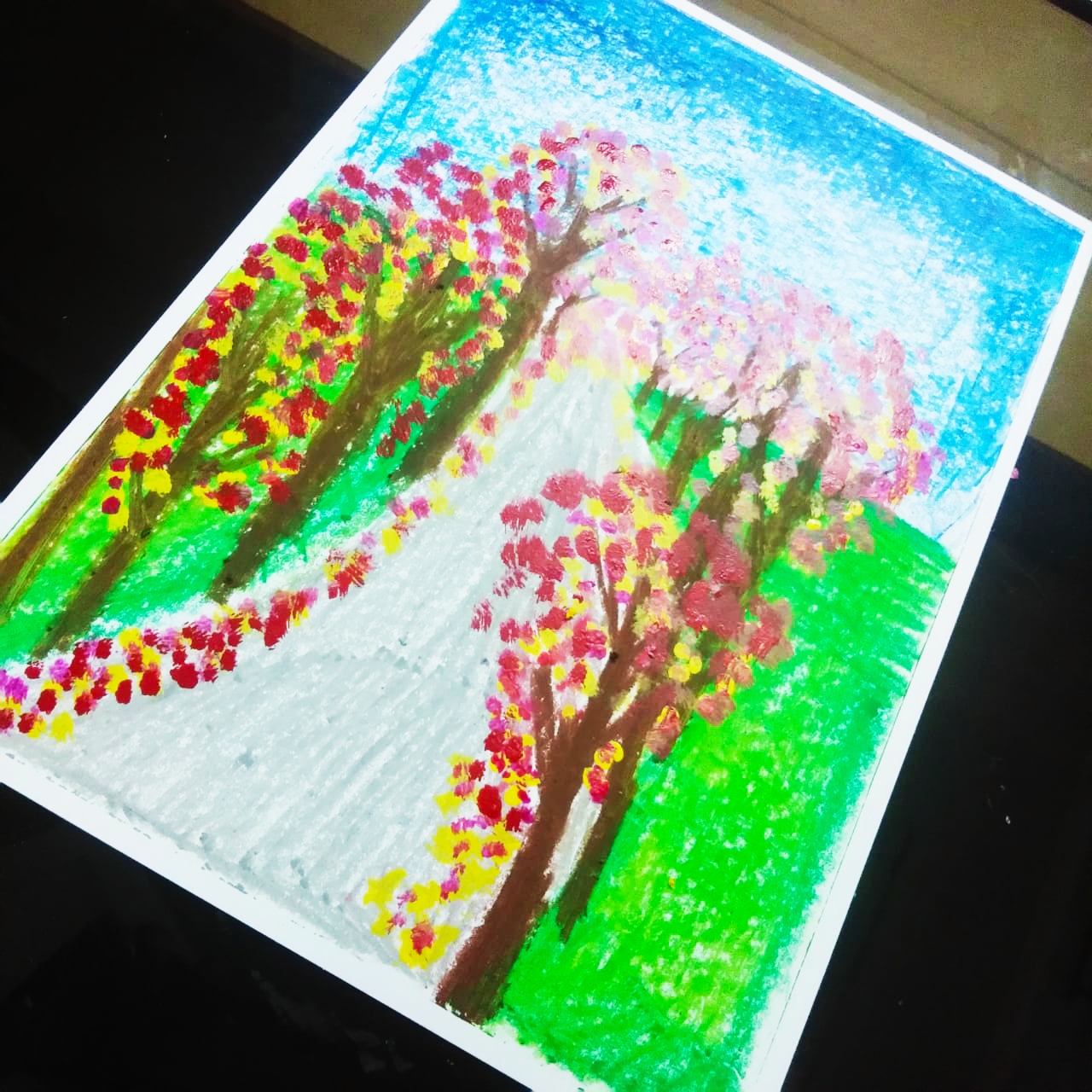 Material used
Ivory sheet
Oil pastel colours
Acrylic colors
Brushes
Thank You!!
Please have a look at some of my most loved posts :
https://hive.blog/hive-174301/@questcrypto/the-ball-gown-dress-sketch-artwork-by-jojo
https://hive.blog/hive-174301/@questcrypto/the-gleamy-night-portrait-artwork-by-jojo
https://hive.blog/hive-174301/@questcrypto/beautiful-light-house-portrait-artwork-by-jojo