Muchos de los buscadores de la iluminación esperando una experiencia especial no interiorizan la responsabilidad de su propia emancipación. Dicha búsqueda de una experiencia liberadora final tan sólo da lugar a un consumismo espiritual desenfrenado en el que muchos van de un maestro a otro o de una técnica a otra, de un curso a otro sin darse cuenta de la esencia en sí misma de la práctica espiritual pensando que la iluminación tal vez es como ir a una tienda a comprar ropa o comida dejándose engañar por una idea sobre cómo debería ser la misma. Y aunque sí, muchas personas tienen muy bonitas experiencias espirituales (incluyéndome) pues en muchos casos estas experiencias no conducen a ello.
Many seekers of enlightenment expect a supreme spiritual experience that will eventually lead them to it and do not take responsibility for their own emancipation or liberation. This search for a final liberating experience only leads to unbridled spiritual consumerism in which many go from one teacher to another or from one technique to another, from one course to another without realizing the essence of the practice itself. spiritual thinking that perhaps enlightenment is like going to a store to buy clothes or food being fooled by an idea about how it should be the same. And although yes, many people have very beautiful spiritual experiences (including myself) because in many cases these experiences do not lead to enlightenment.
Muchos en este camino suelen confundirse y ser engañados por el poder de una personalidad atractiva o sensaciones falsas de seguridad que conducen a acrecentar aún más la conciencia del ego mientras hablan de lo despiertos que se encuentran y sobre cómo su experiencia fue mucho más verdadera y reveladora que otra, pero tan sólo esto suele ser una ilusión más de la mente y de ego, del deseo de sentirse especial. Al ego, a nuestro ego le fascinan los golpes de autoestima, sentir que es el próximo profeta o Buda haciéndose una idea particular de ello.
Many on this path are often confused and deceived by the power of an attractive personality or false feelings of security that lead to further heightened ego awareness as they talk about how awake they are and how their experience was so much more true and revealing. than another, but this alone is usually one more illusion of the mind and ego, of the desire to feel special. The ego, our ego is fascinated by the blows of self-esteem, feeling that it is the next prophet or Buddha getting a particular idea of it.
Pues resulta que la libertad no necesariamente tiene que ser una experiencia mágica o emocionante, tan sólo es libre. De hecho, muy tranquila y silenciosa. Desde luego en ocasiones puede estar llena de asombro o de alegría pero también de tristeza e incluso de molestias, pero en la mayoría de los casos no es lo que nos imaginamos, no es lo que te imaginas. La mayoría de las veces tan sólo podemos convertirnos en seres amantes de la espiritualidad pero, ¿queremos ser verdaderamente libres? ¿Quieres ser verdaderamente libre? Para ser libres tenemos que desear desde el fondo de nuestro corazón saber la verdad incluso mucho más de lo que deseamos sentirnos bien porque si colocamos como meta sentirnos bien tan pronto como logremos eso el interés por la verdad se esfumará, aunque ello no quiere decir que sentirse feliz y experimentar amor sea malo pero resulta que la verdad, lo verdadero se encuentra en todo incluso en aquello que no es percibido como felicidad.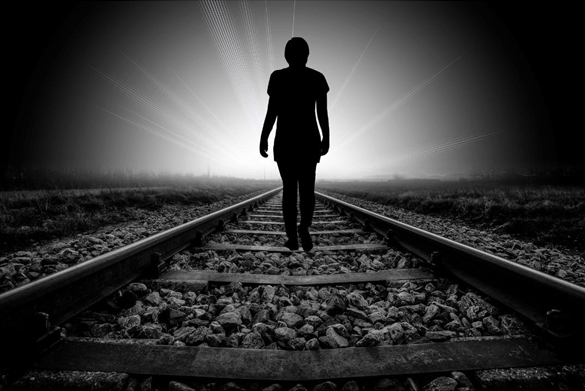 As it turns out, freedom doesn't necessarily have to be a magical or exciting experience, it's just free. In fact, very calm and quiet. Of course, at times it can be full of amazement or joy but also sadness and even annoyance, but in most cases it is not what we imagine, it is not what you imagine. Most of the time we can only become spiritual loving beings, but do we want to be truly free? Do you want to be truly free? To be free we have to want from the bottom of our heart to know the truth even much more than we want to feel good because if we set a goal to feel good as soon as we achieve that, the interest in the truth will disappear, although this does not mean that Feeling happy and experiencing love is bad but it turns out that the truth, the true is found in everything, even in what is not perceived as happiness.
Simplemente, si nuestro deseo de sentirnos bien es mucho más grande que el deseo de saber lo verdadero pues dicho deseo siempre se encontrará ocultando o nublando la percepción de lo real, corrompiendo nuestro interior.
Simply, if our desire to feel good is much greater than the desire to know the true, then this desire will always be found hiding or clouding the perception of the real, corrupting our inside.
Muchos deseamos conocer la verdad hasta que nos damos cuenta de que ella nos despojará de nuestras ideas y creencias más arraigadas, de nuestras metas, de nuestros sueños. Y ello no significa que dejemos de perseguirlos pero sin duda sí que cambia la percepción de los mismos y la intención por la cual nos conducimos hacia ellos, porque dejan de ser una meta a la cual llegar para aportarnos felicidad, dejan de tener importancia en sí mismos porque es indiferente alcanzarlos o no sino disfrutar del camino. Muchos no estamos preparados para ello, muchos no están preparados para ello. La libertad que te ofrece la iluminación suele ser mucho más que la experiencia de amor y unión con todo, significa descubrir algo que dará un vuelco a tu vida y esto para quien no está preparado puede resultar aterrador. Y mi intención no es asustar pero ¿Cuándo se está realmente preparado? Cuando quieres ser consumido totalmente, consumido por un espacio sin fin.
Many of us want to know the truth until we realize that it will strip us of our deepest ideas and beliefs, of our goals, of our dreams. And this does not mean that we stop pursuing them, but without a doubt it does change the perception of them and the intention by which we lead ourselves towards them, because they are no longer a goal to reach to bring us happiness, they no longer have importance in themselves. themselves because it is indifferent to reach them or not but to enjoy the journey. Many of us are not prepared for it, many are not prepared for it. The freedom that enlightenment offers you is usually much more than the experience of love and union with everything, it means discovering something that will turn your life around and this for those who are not prepared can be terrifying. And my intention is not to scare but when are you really ready? When you want to be totally consumed, consumed by endless space.
Entonces ¿quieres saber la verdad o continuar siendo un ego auto justificante? Aquel que está preparado está dispuesto a abrirse la gracia y pureza de la humildad, en realidad la iluminación no te hace especial, si te sientes especial tan sólo estarás atrapado en uno de los extremos del ego. En mi experiencia el camino hacia iluminación me ha permitido descubrir mi nadiedad, abriendo la puerta hacia mi despertar como un ser consciente.
So do you want to know the truth or continue to be a self-righteous ego? He who is prepared is willing to open up the grace and purity of humility, in reality enlightenment does not make you special, if you feel special you will only be trapped in one of the extremes of the ego. In my experience the path to enlightenment has allowed me to discover my nobodyness, opening the door to my awakening as a conscious being.
En realidad el camino al despertar no es especial, en vez de hacerte especial te podrás dar cuenta de que te coloca en el lugar justo y a la par con cualquier otro ser humano haciéndote menos especial o igual de especial que los demás. Pero ahora bien, en mi experiencia el inicio de este camino me llevó a comprender y experimentar la idea sobre el ego y la consciencia y si eres un interesado en transitarlo seguro te preguntaras ¿Qué es el ego?
In reality, the path to awakening is not special, instead of making yourself special you will realize that it places you in the right place and on a par with any other human being, making you less special or just as special as others. But now, in my experience, the beginning of this path led me to understand and experience the idea about the ego and consciousness and if you are interested in traveling through it, you will surely ask yourself: What is the ego?
Pues bien, el ego es el movimiento de la mente hacia los objetos, las cosas, las personas expresado como apego o rechazo, eso es el ego ¿sencillo no? Esa idea de apego o rechazo es lo que da la idea de separación de los otros, fundamentalmente lo ofrece la mente y se desarrolla más o menos a partir de los 2 años de edad porque cuando nacemos no somos capaces de distinguir entre lo que observamos y nosotros, entre nuestra madre y nosotros y es por ello que los bebés son la muestra más pura de inocencia y de ausencia de ego.
Well, the ego is the movement of the mind towards objects, things, people expressed as attachment or rejection, that is the ego, right? That idea of attachment or rejection is what gives the idea of separation from others, fundamentally it is offered by the mind and it develops more or less after 2 years of age because when we are born we are not able to distinguish between what we observe and us, between our mother and us and that is why babies are the purest example of innocence and egolessness.
Pues bien, es esa sensación de separación es lo que envuelve a nuestra consciencia en un continuo sufrimiento y de búsqueda de identificación ¿Quién sufre? ¡Sufre el yo! Sufre la idea de yo separado de todo lo demás, eso es lo que sufre y sufrimos constantemente en la vida y nos sentimos constantemente desdichados porque la vida es dura.
Well, it is that feeling of separation that surrounds our consciousness in continuous suffering and the search for identification. Who suffers? The self suffers! The idea of me separated from everything else suffers, that is what suffers and we suffer constantly in life and we constantly feel miserable because life is hard.
Pero, esta no es más que una sensación, porque el yo, el yo de la mente no existe. Pero sí que es importante el percibirlo porque es lo que nos conduce a nuestro despertar, es nuestra guía en este camino y es esencial para esta vida, para la vida humana. Por lo tanto no tratemos de cambiarlo, no nos esforcemos por querer despertar del sueño del ego porque eso tan sólo nos lleva a sufrir más, lo esencial es aceptarlo, aceptar que es así, sentirlo y vivirlo. Mira el sueño, sé consciente de él e interésate mucho más en ser consciente del sueño que en el sueño mismo, no lo tomes en serio ¿Qué es eso? ¿Qué es esa consciencia? Sé la consciencia del sueño.
But, this is nothing more than a sensation, because the I, the I of the mind doesn't exist. But it is important to perceive it because it is what leads us to our awakening, it is our guide on this path and it is essential for this life, for human life. Therefore, let's not try to change it, let's not make an effort to want to wake up from the ego's dream because that only leads us to suffer more, the essential thing is to accept it, accept that it is so, feel it and live it. Look at the dream, be aware of it and be much more interested in being aware of the dream than in the dream itself, do not take it seriously. What is that? What is that consciousness? Be the consciousness of the dream.
Este camino implica el fin de identificarnos con el ego y su sueño, eso no significa que este va a desaparecer porque mientras vivamos existirá pero sí que desaparecerá nuestra identificación con ello y empezaremos a jugar con él, a experimentar con él y a vivir una vida llena de gozo, porque sabremos que todo lo que nuestra mente nos dice es mentira, es un juego.
This path implies the end of identifying ourselves with the ego and its dream, that does not mean that it will disappear because as long as we live it will exist but our identification with it will disappear and we will begin to play with it, experiment with it and live a full life. of joy, because we will know that everything that our mind tells us is a lie, it is a game.
No dualidad significa que nuestro interior y lo que expresamos exteriormente es uno solo, son una y la misma cosa y con esta consciencia podremos experimentarla. No dualidad implica que ya no nos conduce nuestra mente sino nuestro más profundo ser interior y el comprender esto es la esencia. Cuando lo comprendes incluso dejas de llamarte a ti mismo "ser espiritual" porque sabes que es limitarte y la no dualidad implica infinidad, sin limitación. Ser todo y nada a la vez.
Non-duality means that our interior and what we express externally is one, they are one and the same thing and with this consciousness we can experience it. Non-duality implies that our mind no longer leads us but our deepest inner being and understanding this is the essence. When you understand it, you even stop calling yourself a "spiritual being" because you know that it is limiting yourself and non-duality implies infinity, without limitation. To be everything and nothing at the same time.
Con la llegada de esta consciencia nace un amor impersonal y una sabiduría que no se fija en la experiencia de las personas, despertar de ello es profundo y transformador, es un camino que nunca termina sino que danza constantemente entre el vacío.
With the arrival of this consciousness, an impersonal love and wisdom are born that does not pay attention to people's experience, awakening from it is deep and transformative, it is a path that never ends but constantly dances in the void.
Muchas gracias queridos lectores, espero les haya gustado. Son completamente libres de comentar, opinar y dejar sus dudas si las tienen. Quiero enviar especiales agradecimientos a @naturalmedicine por el apoyo constante y reiterado, namasté. También a la comunidad de @cervantes que siempre están presentes dentro de la población de habla hispana en #hive y por último a @gems también siempre presentes en cada contenido de calidad.
Thank you very much dear readers, i hope you liked it. You are completely free to comment, and leave their doubts if you have them. I want to send special thanks to @naturalmedicine for the constant and repeated support, namaste. Also to the community of @cervantes who are always present within the spanish-speakers population in #hive and finally to @gems also always present in each quality content.
Me gustaría como es de costumbre invitarlos a darse un paseo por mis redes sociales:
As usual I would like to invite you to take a walk through my social networks: