Well I decided to make another face mask using a different pattern. The other masks that I made were the pleated type masks. This mask was made using the curved pattern with a seam down the middle. It can be made with the sides open so that you can insert a filter between two layers of fabric. I decided to close the end of my mask because I don't need an additional filter.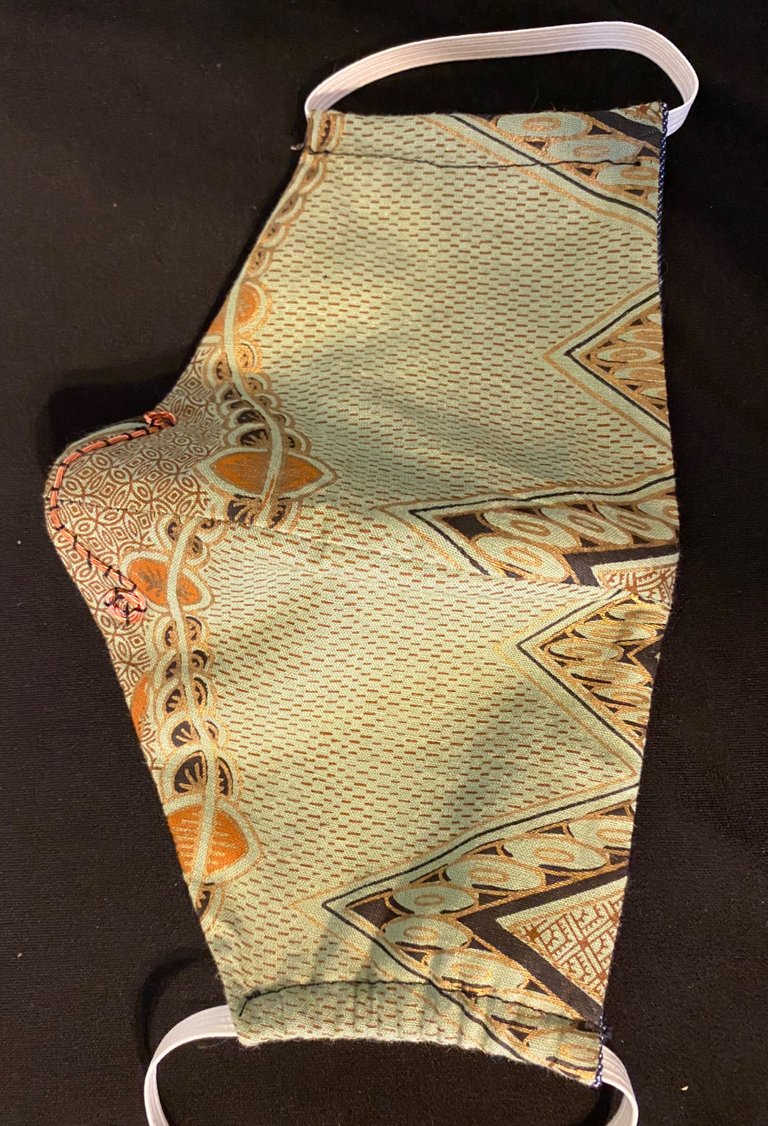 They are so many variations that you can make with these masks. I have a lot of different types of fabric at home with a lot of time on my hands, so I decided to make another one. I used some blue jean and some cotton fabric for this one.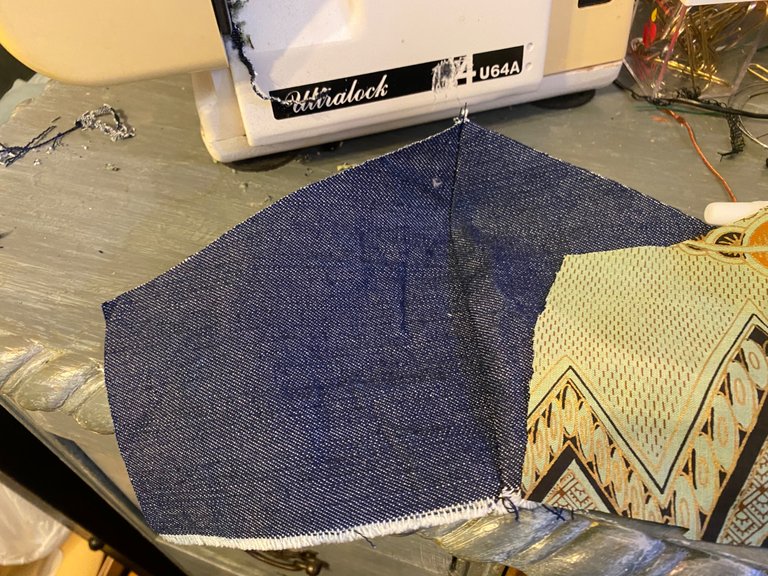 I pre-washed both pieces of fabric before I begin to sew. I also used my serger and my regular sewing machine. The mask didn't take long to make. I also prefer to have a piece of wire at the nose portion for a better fit around my nose. A piece of wire also keeps the mask from sliding down your face.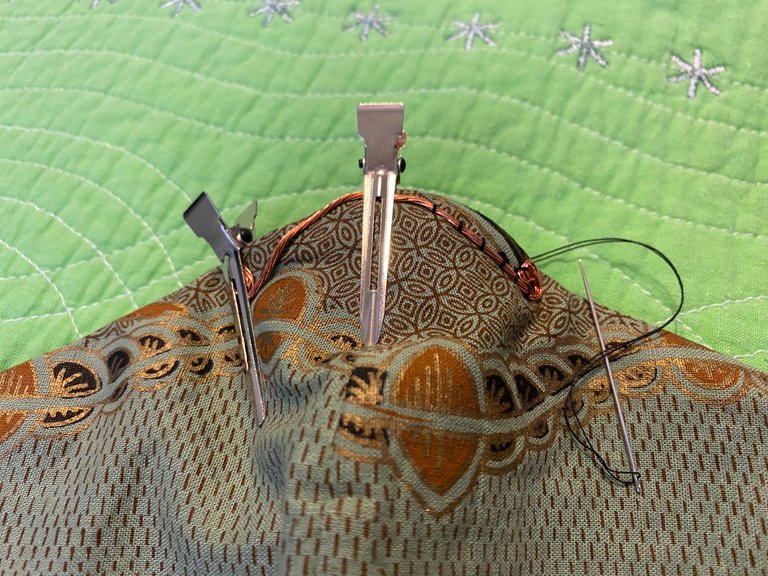 The next time I make this mask, I am going to make the sides more narrow and add more curvature around the nose instead of this pointy effect.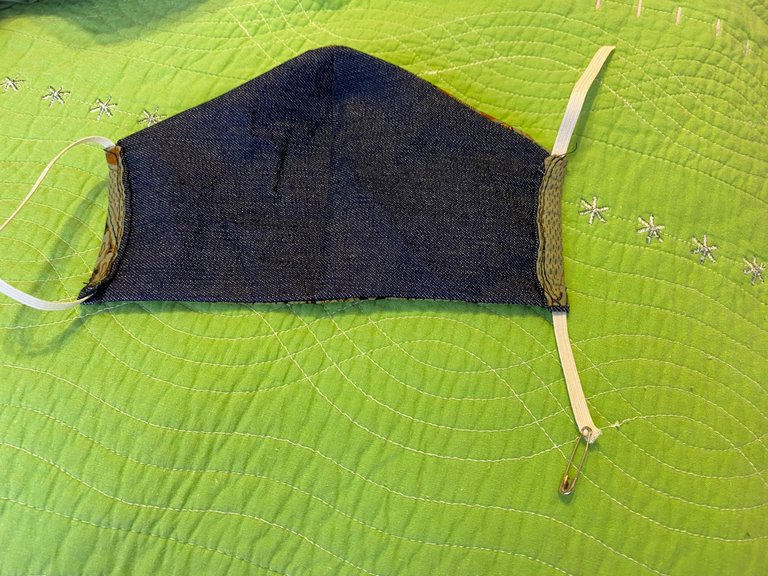 I am also going to put the wire inside the two pieces of fabric instead of on the outside.
Enjoy your evening.