Dear Hivers,
This journey of life has taught me a great deal. In fact, I can never forget my past. I was seven when my abusive father left home. Not only did he leave our family broken but also stole our souls.
Looking back, it all makes sense. From there we had no option but to go up. My mom took the responsibility to move us — to sow the seeds of positivity and miracles. I can tell you, as I write this, that life can truly change.
Tomorrow always offers a fresh life.
In fact, growing up like this has been a blessing. I learned everything on my own — without anyone's support. Built online businesses. And made a name for myself. Perhaps that is why I thought I will share some of my life lessons as I write this at 4 am. You are going to see my 25 life lessons.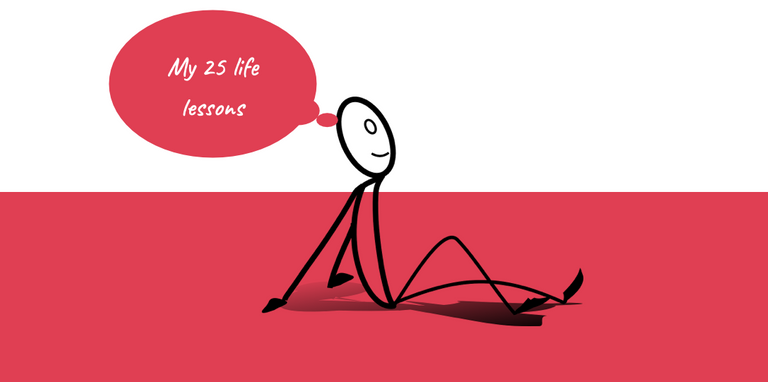 I am writing this because each one of us have experiences — moments — and events in life that we remember. As you read this, you will probably remember a few of your own.
So scan through these life lessons. Pick what you can relate to. And then remember them. This is the key — to remember. Write them down mentally in your mind. Or in your phone. Maybe save in notes. Whatever the case is, these are life lessons worth reading:
---

---
#1: Always walk with hope.
No matter how life treats you, you have to walk with hope. Even if today is bad, tomorrow will never be the same. This hope fuels our soul with a new possibility. No research can explain this.
Anytime you have to select either hope or despair, then always select hope.
---
#2: Be open to learning.
Take a step back and learn from everyone. Never be the wisest man in the room. Learn from people. From books. And even kids. In fact, my biggest learning came from my 3 year old niece. You never know who will enter your life to teach you something new.
As Buddha once said, be like water. Take any shape and form. Accept any and every learning life throws at you. Just be open.
---
#3: Believe in miracles
As you walk with hope and open yourself to new learnings, new miracles enter your life. I can't tell you how many times I have faced lows and then super-new highs. Moment you open up your heart believing in miracles — these miracles enter.
---
#4: Don't lie to yourself
You can lie to your friends, family, and strangers. But you can never lie to yourself. It is a disservice if you continue torturing yourself with a web of lies. Drop lies. Accept the truth. Be pure from within.
---
#5: Remember: Success is for sale
It is available for anyone and everyone. In fact, success has no religion and it doesn't care about your culture, background, or experience. This sale never ends. It is simply a matter of participating.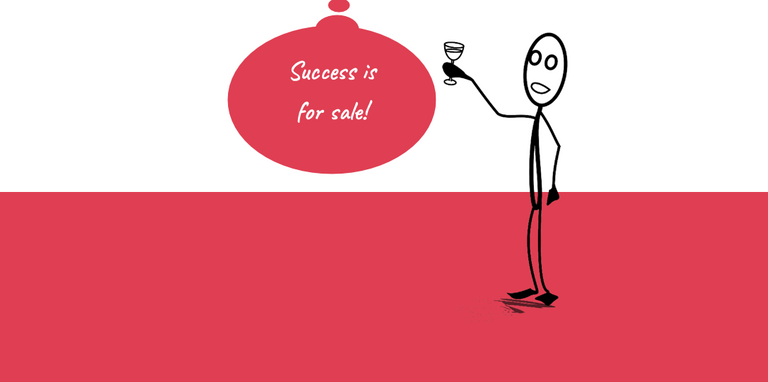 Plus, as life comes with no rules, you get to define success. So define success your way and taste it. At least once.
---
#6: Time wasted is life wasted
I want to leave this quote from Seneca (Roman philosopher). From his book On The Shortness Of Life, there is an important lesson:
"It is not that we have so little time but that we lose so much... The life we receive is not short but we make it so; we are not ill provided but use what we have wastefully."
Key is: Don't lose time on unnecessary details.
---
#7: Want money? Get it.
So many people dream about making money — and don't actually make money. Believe in fantasy — and not in reality. Laziness — and not hard work. Whatever it is, if you want something, don't waste your time. Just get it.
Want money? Get it. How? Find it.
---
#8: Don't search for the meaning of life.
Questioning life will lead to answers. And these answers will lead to more questions. To search for the meaning of life is what leads to losing life itself. So if you are thinking of the purpose of living, existence of God, or even questioning this statement... then drop it. It is a never-ending endeavour.
---
#9: Never insert doubt in anyone.
Be it your friends or family members, always create possibilities for them. Don't insert doubts in their mind. Encourage them. Hold them. And watch them climb the mountain. And if they fail, be with them.
To watch someone succeed is also a worthy goal.
---
#10: If you have to select? Select positive.
My mentor used to tell me: Imagine someone close to you is driving and doesn't come back home. It has been 3 days. And the phone is switched off. What do you think happened?
Our mind naturally begins to think the negative. That is why, no matter the circumstances, train your mind. Train to see the positive. It is also how I saw the events from my past. I saw them as lessons. Not as painful memories.
---
#11: Continue with obsession
Life is a park that never closes. It invites everyone. Each one of us are given equal opportunities. And if we don't get it, then don't give up.
Continue with obsessions. Ignore the outside noise.
---
#12: Work is a serious business.
You can be an employee, entrepreneur, or freelancer. It doesn't matter. Just remember that your work is a serious business. A good portion of our life is invested in work — so do it religiously and move on. Have serious work ethics that leaves everyone amazed.
And if you hate work, pick a different work. Work you must!
---
#13: Take every punch
Every punch that life throws at you is a message. It only makes you humble. Don't ask why it happened to me — be glad it happened to you. Cherish such life moments. Cherish such ups and downs. They are your best teachers.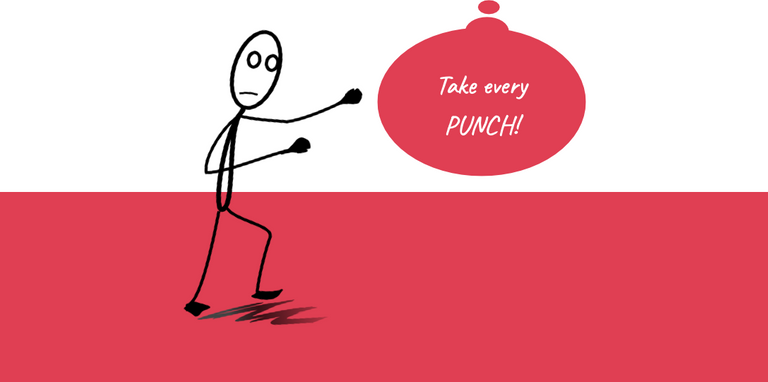 ---
#14: Hard work works
These 3 words are the most powerful.
---
#15: Good choices leads to greater results
Not choosing is not an option. You have to make choices in life. That is why make them in a way that it leads to greater results. And if it doesn't end that way, then continue making choices until you get good at it.
---
#16: Our goal is to search for a new feeling
The goal is to search for a new feeling. A feeling that makes us aware of our existence. To generate this feeling, most people pick adventure, traveling, or even dive deep into the soul — through meditation.
So if you feel stuck in life, then ask yourself: What is that new feeling I am trying to experience?
---
#17: Always push your limits
How? By challenging yourself — and achieving this challenge will create a new feeling within you. It will help you push your own limits and you will discover your untapped potential. So always challenge and always compete. You do all these to explore yourself — not to show your greatness to anyone.
---
#18: Tell the truth every 90 days
I do this as an exercise. I tell myself the truth — of what exactly is happening and where I messed up. Perhaps you can start writing down 3 of your truths today. Truths you have ignored for so long. Because once you see, admit, and accept these truths... you actually start to change.
---
#19: Make your mind conflict-free
So many thoughts. So many decisions. The fact is: we live our lives in a constant state of conflict. Constant mode of hesitation. And we fail to make decisions. End this problem by actually making a decision — don't worry if it is right or wrong. This frees up your mind.
---
#21: Be extremely grateful
Can we all say this once: Thank you for another day!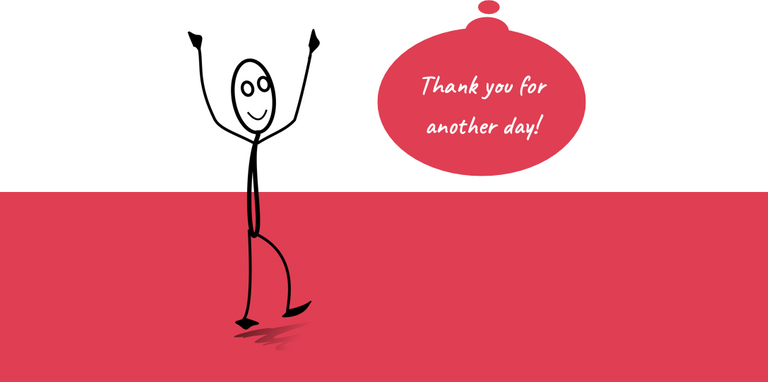 ---
#22: Accept innocence
Manipulation. Lies. Twisting words. These are low-levels of activities. Upgrade yourself to reach the highest form — and that is innocence.
There is a reason why some people will tell you to be like kids. It doesn't mean you should act like a kid. It simple means to borrow the most important character of a kid — and that is innocence.
Everyone loves an innocent soul. Even the universe.
---
#23: Operate with faith
Anything you do in life, do it with utmost faith. Have faith in the process. Trust your gut feelings. Not just your mind. A lot of people focus on mind — and never on the gut feelings. Turn up your intuition.
---
#24: Just flow
I found this inside a temple written on a wall: Just flow. And above this there was a picture of a Hindu God sailing on his boat — allowing the wind to decide the destination.
Hence no point in worrying about the future. All we can do right now is to just sail. Just flow.
---
#25: Celebrate life
Finally, what is life if we don't celebrate living in the NOW? If we don't celebrate smiling… enjoying the present… and contributing to the world while leaving it better than what it was yesterday, right?
So in anything we do, even our tiniest achievement demands for an epic celebration…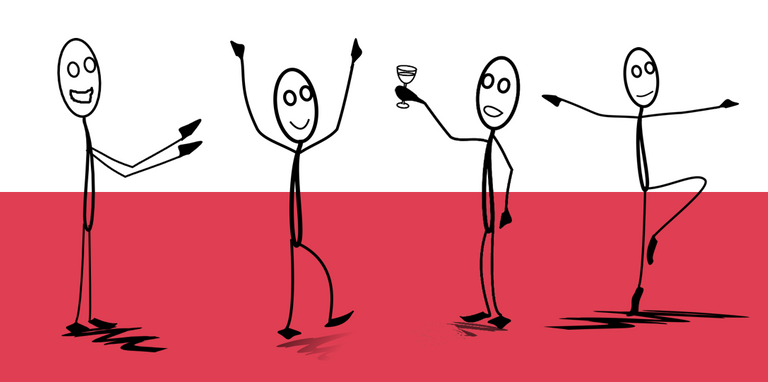 And with this, I hope and wish you found my life lessons useful. Some of them are simple. Some are perhaps new. They, once again, act as forgotten gems — and are flexible.
You pick what you love — remember it (this is the key) — and continue moving on in life. One day, hopefully, we can meet and discuss this in detail.
Cheers,
Sid
---
If you liked this article? Feel free to comment and upvote and reblog.