Hi guys, Sid here. I hope and wish you are doing great. We have left June behind and entered July. In fact, I just realized we have completed half of the 2020.

Six months gone. And only six more left. So let's make each day count. And with this thought, let us explore this week's newsletter with 13 bite-sized updates.

Note: If you didn't know yet, you can sign up by clicking here. Just enter your email address to receive future newsletters in your inbox. You will receive it every Sunday. With love. ❤️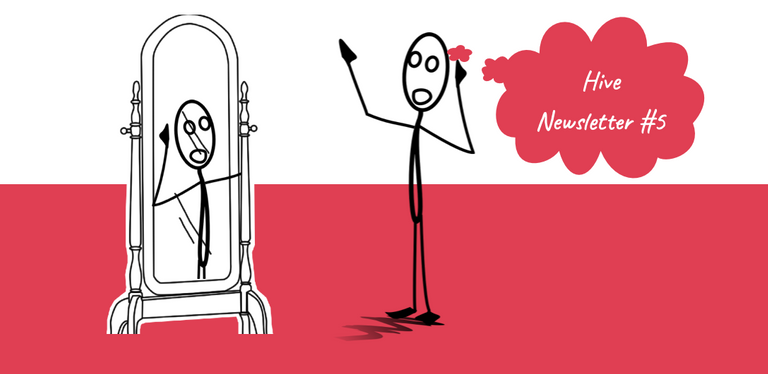 ---
#1: Good news: Charles Hoskinson, the Founder of Cardona, has expressed interest in the Hive blockchain and the community. Watch this two minute video to hear Charles speaking about adoption and the power of the community. 💪
---
#2: Mentioning Hive, Dapp Radar published a Q2 report. Two important takeaways: 
Hive daily activity grew by 211% in Q2 compared to Q1.

Daily active wallet on Hive: 9470. On Steem: 4007.
---
#3: Decrypt — another popular crypto media — expands on the Dapp Radar's article and mentions the rise of the dapp volume — from $4.5 billion to $12 billion.
Fact: The volume will continue to rise. And 3 out of the top 10 dapps are built on the Hive blockchain — Splinterlands, PeakD, and Hive.blog. [See the ranking]
---
#4: Listing hiccup: STEX has listed Hive but with the wrong description. This was later fixed and now BTC/Hive pair is live (no volume yet).
---
#5: Another merchandise store launched. This time it is DBuzz with customized Hive t-shirts and mugs. Supports Hive and HBD payment. 
---
#6: Two weeks ago, a Steem witness received death threats from a Hive user, said this article. There were also several unsubstantiated claims — and they have been addressed in this Blocktrades post. 
Bottomline: They were inaccurate claims. And so the show must go on.
---
#7: Crypto analyst Sydney (15000+ followers) calls Hive the "good old wine in a new bottle." This was later converted into an article —  and it says Hive was exclusively designed for web 3.0. Short and sweet coverage. 
There's one more blog coverage as well. Overall, every coverage empowers Hive. ♨️
---
#8: Rewarding users for fitness activities, the dapp Actifit has completed two successful years. They have launched a contest to celebrate this journey. 
---
#9: Authors. Curators. Witnesses. Everyone earns on Hive. But have you ever wondered how much? This stat-based article reveals the approximate numbers. The top author earned ~$1200 in June. 🔥
---
#10: Speaking of earnings, I found this recently. There is a way to claim your earnings automatically through Hive Autoclaim. It will cost you 1 Hive. [Guide]
---
#11: Swap.app has been updated to support easy conversion of Hive -> BTC. It is instant — with low fees. [Details]
---
#12: To make onboarding easier, a new bot is now built. It scans the blockchain for users with low RC and then delegates free Hive Power on request. Check out the article. This takes away the burden of onboarding new users.
---
#13: Tweets of the week: Doesn't matter if it is day or night, Nathan is creating buzz with his #Hive5 campaign — [Tweet 1] [Tweet 2]. And everyone is truly enjoying it. 🎊
---
Tip of this week:

Is something bothering you? Go to Pixel Thought. Add your bothering thought and watch it fade away within 60 seconds — into the universe. You will love it.
That's it for this week! Hope you are enjoying your Sunday!

See you in the next! 🙏

Cheers,
@Sidwrites