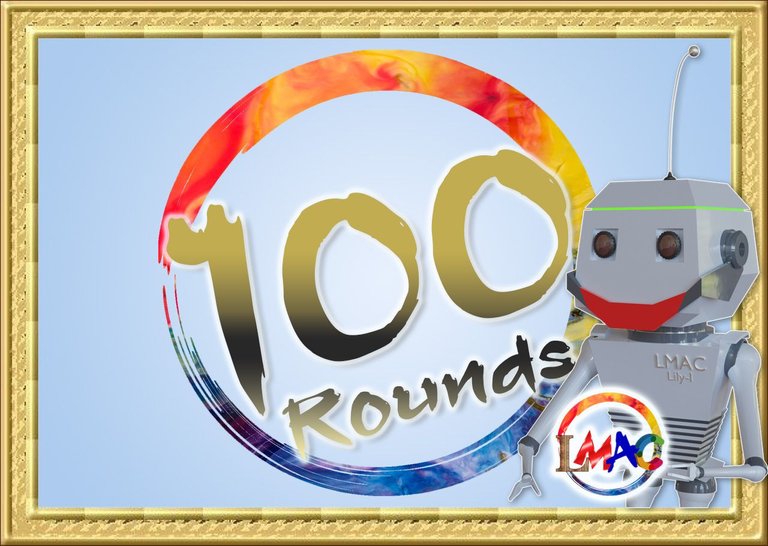 This Week's Highlights & Announcements:
💯 We are celebrating 100 Rounds of LMAC!
🌟 All-time record prize pool with 242 HIVE waits to be distributed in this anniversary special!
📚 Browse the complete LMAC Image Library (LIL) 👉 in our dedicated web interface to find images for your next collage.

Welcome to a Jubilee Special of Let's Make a Collage!
It all started on December 6th 2018 with this post. Published on a chain that has long been forgotten and yet, the beginning of an incredible success story: Let's Make A Collage!
3 years forward, this little art experiment grew into a creativity hub for almost 1500 Hivers! Our weekly community contest is regularly joined by 100+ participants, each of them making a case for the Hive being a fantastic place for creatives around the world to develop their skills and showcase their digital art!
The LMAC is open for everyone to join, no matter what skills you have. Creativity is in each of us. And if you just need a few tips and tools to bring your ideas on screen - we got you covered! 👉 12 beginner friendly and in-depth courses await you in our unique LMAC School which will help you to unleash your creative potential!
Just recently we have taken our offering to the Hive on a whole new level by introducing the LMAC image library (LIL)! Powered by LMACians, we have built Hive's largest public domain image directory in less than 4 months. More than 4700 photos and graphics are now available at your fingertips to cover your creative needs. And the LIL grows by dozens of images every day! If you haven't done so, check out our community page and web gallery at
🚀🌎🚀
...and become a LIL-contributor yourself!
To celebrate Round 100 of Let's Make A Collage we'd like to challenge you all with something special this time!
Something that is as simple as it is difficult;) :
🌟The LMAC as a collage!🌟
⭐️ In your contributions, you are free to fill an empty canvas with whatever you have in mind. You can use all resources which comply with the LMAC rules (see below).
⭐️ You can use elements from your previous collages or from those of your fellow LMACians. You can also recycle previous LMAC templates and of course, use images from the LIL! Whatever you need to craft your version of The LMAC as a collage. As usual, use of image services is restricted to those which we have whitelisted.
⭐️ Also, there will be a special jury prize to award collages which use LMAC assets* only
*previous LMAC templates and LIL images.
⭐️ Finally, we ask all participants to accompany their collages with a short paragraph (1-2 sentences) expressing their personal take on the LMAC (you are very welcome to express yourself in your native language):
What does the LMAC mean to you.
How did the LMAC impact your Hive experience.
What do you value most about the LMAC
🤝 By participating, you agree that we may use your statement as a credential in potential LMAC marketing materials, citing your Hive account name. Thank you!
We can't wait to receive your contributions, so let's kick this LMAC Special off!
The LMAC as a collage - Let your creativity run wild and transform this empty canvas into whatever you wish to express. Your imagination is the only limit!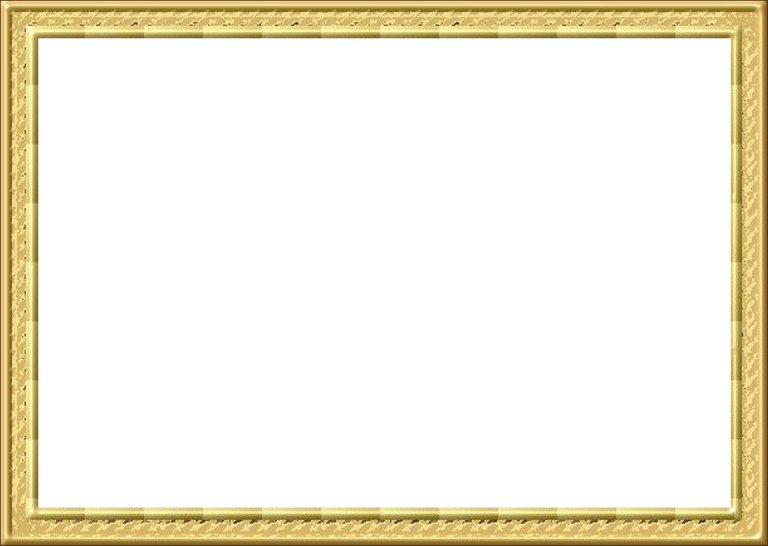 Picture frame from 👉 Pixabay.
❗️ If you are new to the LMAC, please have a look at the contest rules below!
🆕Prizes*
🥇 First Place: 27.3 HIVE
🥈 Second Place: 23.66 HIVE
🥉 Third Place: 20.02 HIVE
4️⃣ Fourth Place: 16.38 HIVE
5️⃣ Fifth Place: 12.74 HIVE
Top 6-10: 10.92 HIVE
Top 11-15: 5.46 HIVE
🧑‍⚖️ Special Jury Prize: 4 times 15.00 HIVE for collages using LMAC material only (previous LMAC templates and LIL images)
*🚨 Eligible to win prizes are only those winners who have set the LMAC as 20% beneficiary in their respective entry posts.
➡️ Entry deadline is November 22 , end of day (midnight UTC)!
Rules
The above canvas needs to be the starting point for any further modification.
📌 Entries need to set the @lmac account as 20% beneficiary to receive support from our trail and to be eligible to win contest prizes.
📌 Entries need to be posted to the LMAC community.
📌 Submissions need to be linked as a comment to this post.
📌 Any graphical element that is added to the template either needs to

be your own original work, or
derive from the LIL, or
derive from one of the 👉 whitelisted public domain image services!.

📌 Include the #creativecoin tag to benefit from additional curation through a 70k CCC delegation to the @lmac account by the Creative Coin Fund.
❗️We highly encourage all participants to use LIL assets in their collages and will provide additional rewards for doing so:

For each LIL-asset used, the corresponding LIL-contributors are expected to be added as 2% beneficiary each in the respective LMAC entry!
In turn, collages using LIL-assets will be supported with a higher vote weight by our trail!

❗️ Sources for all used materials need to be provided in your entry post. Otherwise your entry can NOT be put up for the final vote.
All sort of editing, modification and/or manipulation is allowed as long as no copyright is affected.
❗️❗️❗️By submitting your contribution you warrant that your artwork is in your sole ownership and that is free of any copyrighted material. Every participant in the LMAC contest further agrees to hand over their artwork into the public domain and that it can be copied, modified and distributed by others, even for commercial purposes, without requiring further permission.
Good to know:
❗️If you contribute 5 times to the community bonus during a three month period, you become eligible to receive the LMAC Contributor Badge for prize pool supporters. If you believe to have met this requirement, please comment to this post and provide the links for the respective 5 entries of yours.
A curation trail has been registered on hive.vote to further support all valid submissions to the LMAC. By following this trail you will support all LMAC contributors but also receive a decent boost on your curation rewards by frontrunning a vote by me (@shaka). Find all details about the LMAC curation trail 👉 here.

💬If you wish to learn more about the LMAC or connect to your fellow LMACians please feel invited to our dedicated Discord at:
The LMAC community is very much looking forward to your contribution!

Your LMAC Team
@agmoore, @mballesteros, @quantumG, @shaka & @lilybee
---
🎨 The LMAC | 🏠 Our Community | 🚂 The LMAC Curation Trail | 🏅 The LMAC Contributor Badge | 🎓 The LMAC School | ❤️ Our Delegators: 🟠Bronze ⚪️Silver 🟡Gold 💎Diamond | 💬 Our Discord |🧑‍💻 Our Github | 🏞 The LMAC Image Library (LIL) | 🌎 Our Website