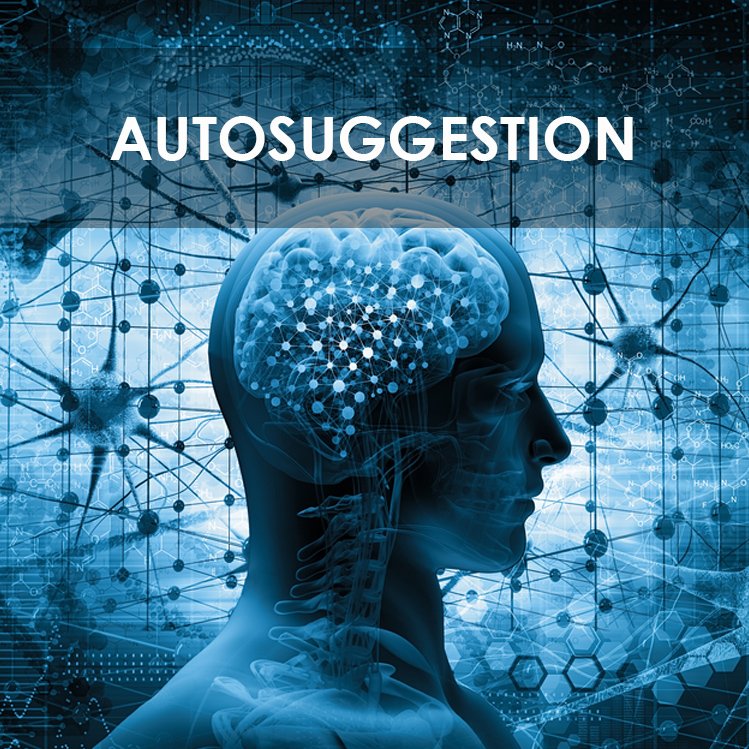 greetings to the whole community on this occasion my article is about the third principle of napoleon hill "Autosuggestion"
suggestion is the third principle of Napoleon Hill and is one of my favorites in this short article I will give you according to my point of view and the most important thing to keep in mind when talking about a "self-suggestion fundamental to a person's success
We can mention that people are exposed daily to a number of stimuli from different places: the press, television, politicians, family, society, etc. These
stimuli that try to set a course in your life whether you agree or not, like your family with the typical belief that a job guarantees success in life or in my country by politicians that wealth is bad and we can go on all day, but what about what we want for our lives? what if I decide to take a new direction, what if instead of wanting a job I decide to create my own work if that is the case you should adopt the beliefs of entrepreneurs people who do what you want to do to generate income here are some points to consider
1- choose the path:
when you want to implant some beliefs in your mind you must decide which path you will take because as I said before there are many influences that will not stop suggesting a predetermined path, it is in that moment where having clarity towards where you want to go will allow you to choose the beliefs that will help you to add and not to subtract.
2- have an action plan
Just as Olympic players prepare for the games by planning specifically to acquire new beliefs, it will also take some time to determine which beliefs you want to implement, so having a plan of action allows you to be ready for when the challenges that are the product of those new beliefs you want to implement arrive
3- repetition is the mother of all talents
Once you have the path and the plan of action you will have to carefully choose the new beliefs that will replace the old beliefs these new beliefs need continuous repetition to establish a kind of muscular memory in the mind, that will lead you to make better decisions and have the results you want, that is the power of self-suggestion
in coclusion
to synthesize first choose the path or goal you want to get then create an action plan that takes you from where you are to where you want to go and finally choose the beliefs that support that goal when you have them on paper should be repeated at least 100 times a day until you can remember quickly remember that the more you repeat the better and if you wonder until when the answer is until you get the results you want.
created by : @trabajosdelsiglo