Junto a la llegada de un nuevo integrante de la familia llegaron a casa también unas flores pertenecientes a la variedad de los tulipanes.
Durante trece días me dediqué a observarlas y fotografiarlas.
De ese modo pude vivir junto a ellas el proceso de la existencia y sus etapas.
Quiero ofrecer mi experiencia acompañando las imágenes que logré obtener con algunos poemas estilo haiku.
De ese modo intento preservarlas en el tiempo y que nunca mueran.
Comenzó como un tulipán escondido entre sus propios enigmas para emanciparse luego y abrirse en libertad.
⭕️ ⭕️
Along with the arrival of a new member of the family, some flowers of the tulip variety also arrived at home.
I spent thirteen days observing and photographing them.
In this way I was able to experience with them the process of existence and its stages.
I want to offer my experience accompanying the images I managed to obtain with some haiku style poems.
In this way I intend to preserve them in time and never die.
It began as a tulip hidden among its own enigmas to emancipate itself later and open up in freedom.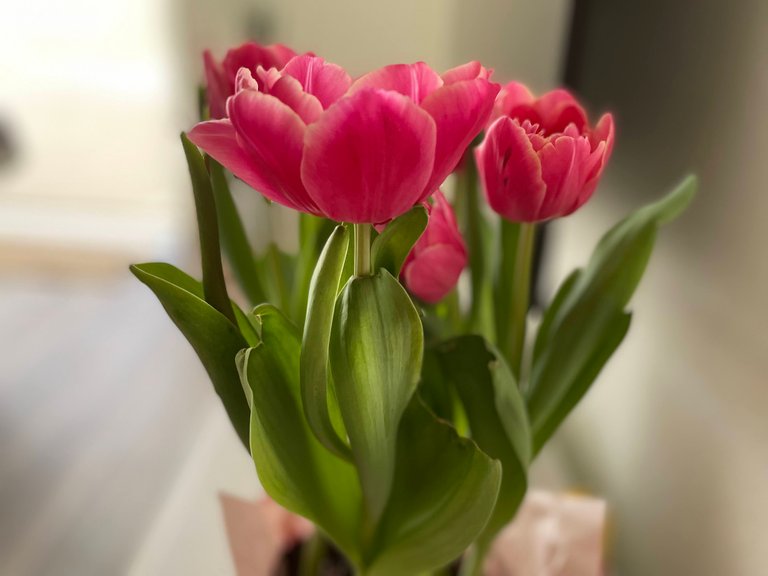 Capullos en flor
frescura y candidez.
Surge la vida
Buds in bloom
freshness and candor.
Life emerges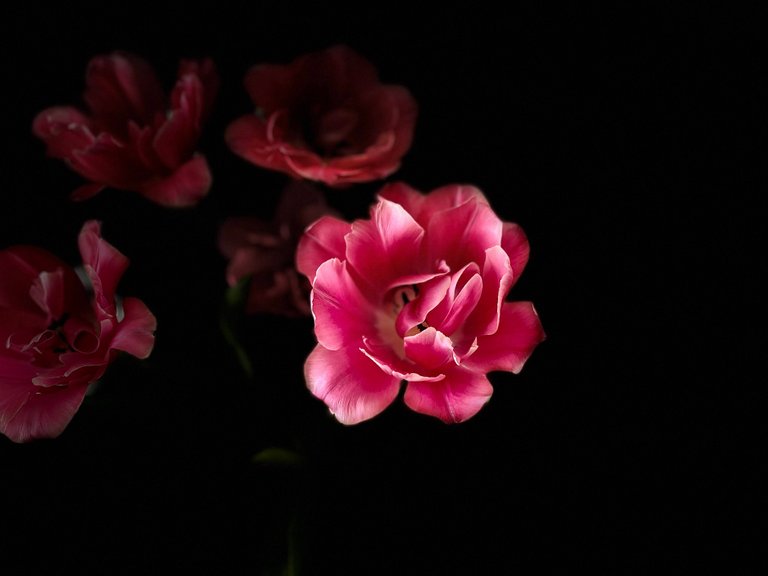 Tonos relucen
mocedad de rubores.
Es la juventud
Shades glisten
of blushes.
It is youth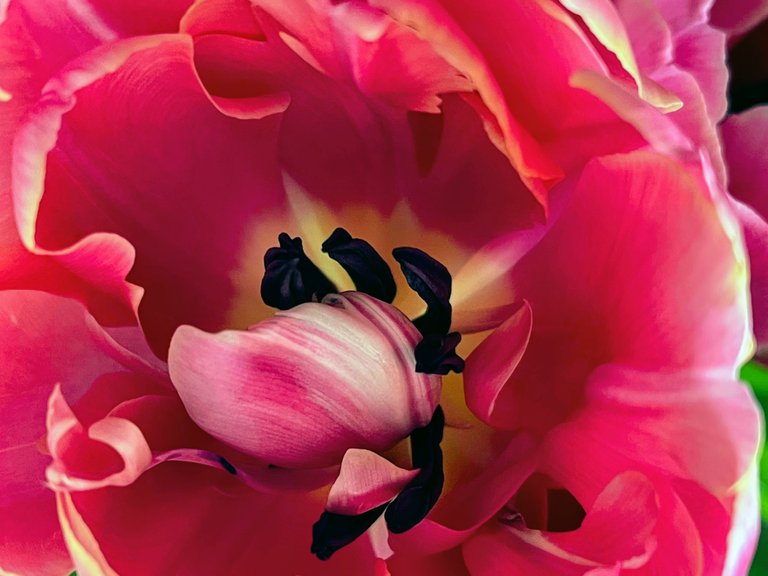 Es exquisita
suave y apasionada.
Como toda flor
She is exquisite
soft and passionate.
Like all flowers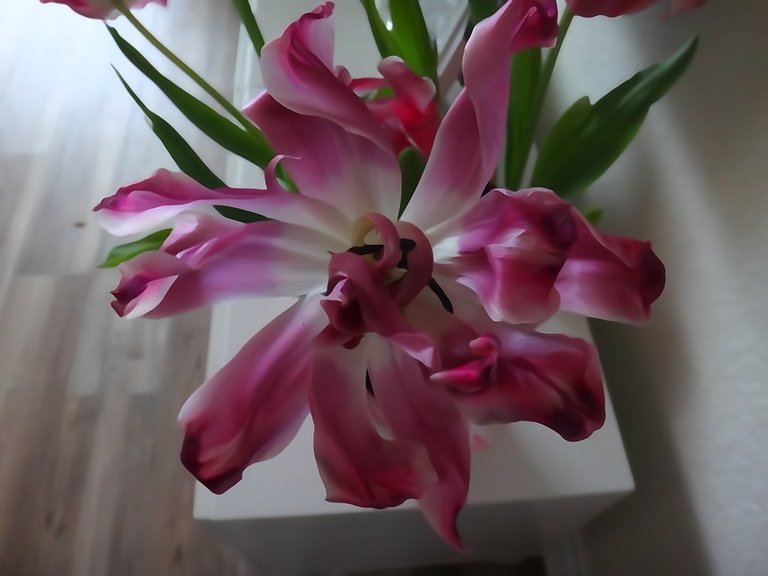 Delicadeza.
Figura caprichosa
entre tus pliegues
Delicacy.
Whimsical figure
between your folds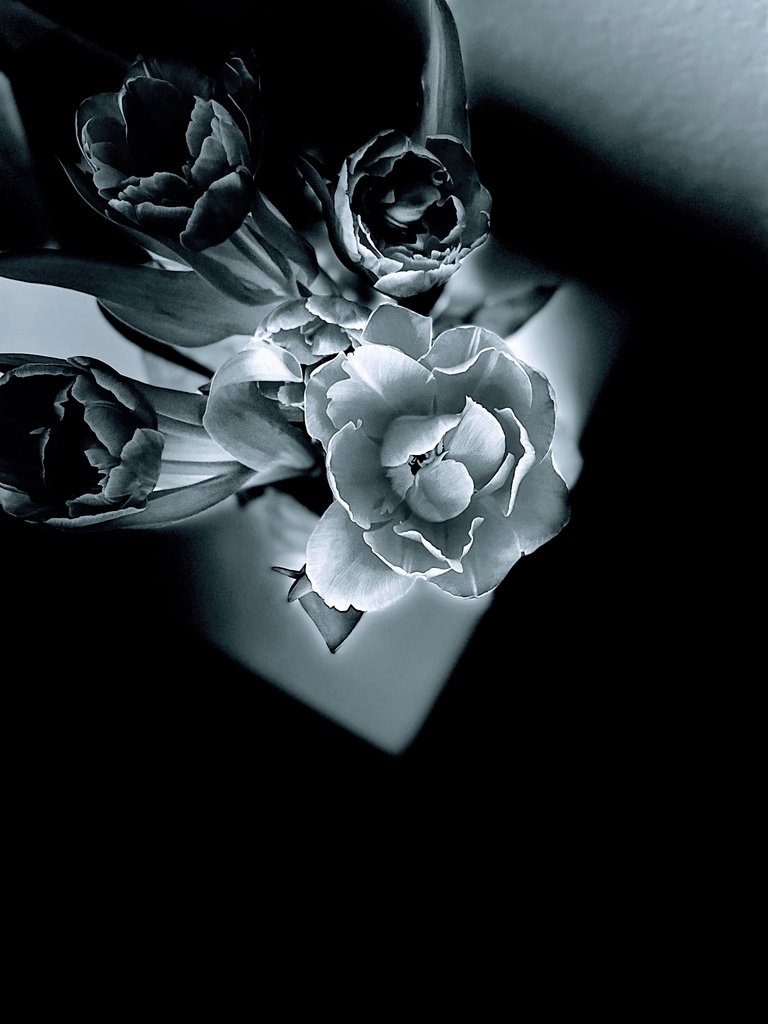 Tiempo de espera
reflexión en madurez.
Arrobamiento
Waiting time
reflection on maturity.
Approval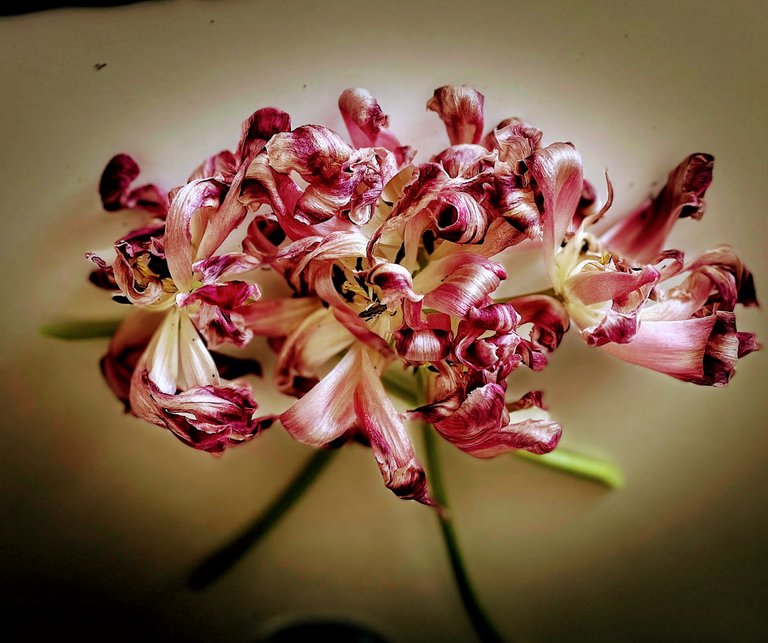 Encanto final
la máxima expresión.
Tu crepúsculo
Final enchantment
the ultimate expression.
Your twilight


Translated with www.DeepL.com/Translator (free version)
Todas las fotografías fueron hechas con Iphone 12