---
"SPECIAL EMPANADA"


Here are the following ingredients for the filling:
1/4 kilo of ground pork. You can have other options too like (shrimp/beef/chicken) according to your desire.
1 big-sized potato(diced)
1 med sized carrot(diced)
1 med sized red onion(minced)
1 bar of cheese(diced)
6 pieces of longganisa, sliced thinly and horizontally.
1 can medium green peas
1/2 cup raisins
1-2 tablespoon "Mama Sita's oyster sauce" (optional, you can use soy sauce)
1 tablespoon of pepper to add spice
2-3 small-sized boiled eggs(sliced thinly)
cooking oil for deep fry


What are the ingredients for the dough?
3 cups all-purpose flour
1 bar of cold butter/margarine(unsalted)
1 tablespoon of refined salt
7-8 tablespoon cold water


Procedure on how to cook the filling:
First, saute red onion.
Second, saute ground pork until light brown.
Third, add sweet longganisa, potatoes, and carrots.
Then add green peas oyster sauce, magic sarap granules, and pepper.
Simmer until the liquid is almost dry.
Next, add raisins and mix well.
Finally, set aside and let it cool.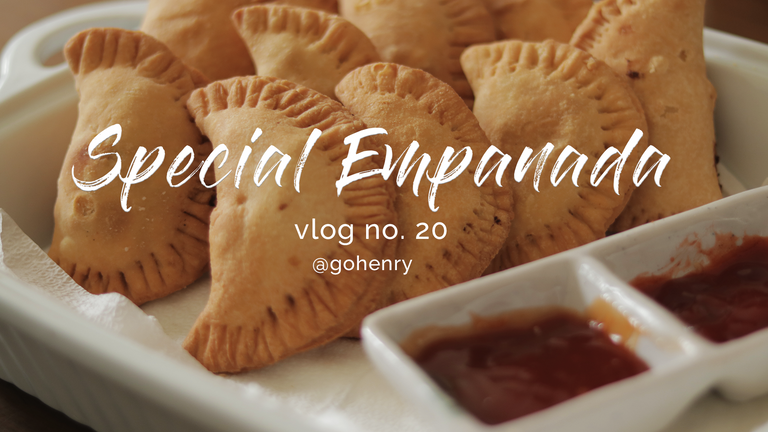 Dough Procedure:
Combine all-purpose flour and salt. Mix well
Using a fork, cut the butter into the mixture while adding a cold butter.
Put cold water a tablespoon at a time. Mix after each addition
Mix until you form a dough.
Then chill for 15-30 minutes


Filling and forming the empanada:
Roll out the dough thinly.
Cut the dough using a round molder.
Add 1 tbsp of filling, a sliced boiled egg, and 3-4 diced cheese.
Seal with water and fold it.
Use a fork for you to seal the dough on its every edge.
Deep Frying: Heat the pan and let the oil get hot. Adjust over medium-low heat and start frying the empanadas. Put at least 2 empanadas in the pan at a time. Fry until golden brown in color. Make sure to put table napkin tissues in the container to absorb excess oil.


Music:
Follow That Dream by Luca Fraula
Link: https://filmmusic.io/song/5156-follow-that-dream
License: http://creativecommons.org/licenses/by/4.0/
Gear:
Camera: Canon 80D
Lens: 50 mm 1.8 STM
Let us be connected always. Please check and follow me also on my other social media handles.
INSTAGRAM: https://www.instagram.com/gohenryeverywhere/
TWITTER: https://twitter.com/gohenry4
FACEBOOK: http://facebook.com/minimalistprintcreatives
---
My Previous Food And Travel Vlogs
---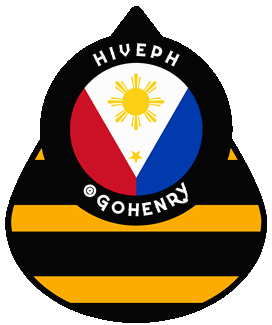 ---
▶️ 3Speak