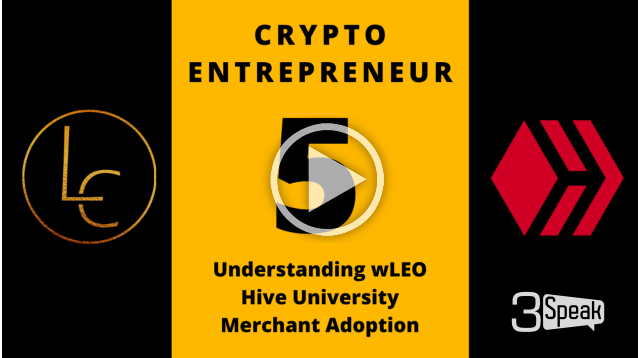 ---
00:10 Leo Roundtable Update. What's all the wLEO hype? wLEO now means that LEO is wrapped into an ERC-20 Ethereum contact. This means that now wLEO is essentially an Ethereum token that can be traded in Uniswap and be a part of all of the money in De-Fi on ETH! Smart move from @khaleelkazi ! Now, you don't only need a Hive wallet to get involved with LEO!
03:56 In order to wLEO to be taken seriously, there needs to be $100k liquidity of LEO on Uniswap. What's been awesome is the LEO whales, such as @rollandthomas and @steemstreems have fronted the LEO liquidity. You can see the brilliant post done by @leo.stats showing all of this.
06:29 @taskmaster4450 provided a great and nuanced point about given the large power downs from LEO whales, there is less LEO dictating what the reward pool does. Therefore, if you have a smaller LEO Power, you have a more significant say in curation. You therefore can get greater curation rewards too!
09:28 @edicted made a great point that you don't need to own whole Bitcoins. A satoshi is a 100 millionth of a Bitcoin. You can buy satoshis as a hedge instead of feeling, oh I don't have $11k to buy a whole BTC, so I won't even bother. $1 currently allows you to buy 9000 satoshis. If all goes well and we have a BTC / Satoshi standard those satoshis will still come in handy!
11:54 You can use your $HUSTLER as a money! @hivehustlers community leader @nulledgh0st has collaborated with @nftmart allowing you to buy @dcitygame cards with $HUSTLER. What's important is that we can use our crypto as a money. Merchant adoption is so important. NFTmart allows this!
13:41 Hive University. @thatsweeneyguy has got 2 birds with 1 stone here. Not only is the onboard of users important into Hive but also walking them through their first few steps. He did this with his first lesson. Small but really important tips such as doing a #introduceyourself post is priceless. 3 years ago on steem I had no idea about this and had to learn by trial and error. Sweeney is helping new Hive users through their first few steps. Well done mate! More info on Hive University sponsorships would be great!
19:19 Hive gaming. If you haven't checked out Rising Stars it's a music career game built ontop of Hive. @atomcollector has been doing a great job with this. You can also earn Hive tokens too! Play the game here: https://www.risingstargame.com?referrer=localgrower
20:19 Shutterstock alternative on the Hive blockchain lensy.io. @lensy want to reinforce that they want quality photographs on their platform. Once the quality is there the quantity should follow.
21:36 We have yet another merchant adopting crypto and hive! @ericvancewalton is selling his services and accepting Hive for them! This is really important because currently for us to realise our Hive gains or use it as a money, we have to sell it into FIAT. This dumbs the price and makes crypto a pretty useless money!
23:26 Crypto Market Cap predictions. As of today, it is at $323B. @acidyo reminds us of how in the last bull run in 2017, the market cap got to $800Bn. If we are honest with ourselves, has the technology really improed since then? Especially with BTC? I think not. As much as we want BTC to go to the moon, we will run into the same problem again with transaction fees. Lightning was trash. Roger Ver decided to support BCH. Because as a money, BCH is much better. Especially for those in poverty. Could BTC be wrapped in EOS and thus solve these problems?
27:40 I have been playing the idle game @cryptobrewmaster and have been earning some CBM tokens for creating European Lager at the click of a few button. You can too here: https://www.cryptobrewmaster.io/game/invite?ref=e152cc9aca5d48039836b8a2b5a92f0a&code=AlphaBonus
28:50 @juliakponsford has taken @nftshowroom from strength to strength. It is looking much more professional than it was not even 1 month ago! If you're an artist check it out here: https://nftshowroom.com/?r=localgrower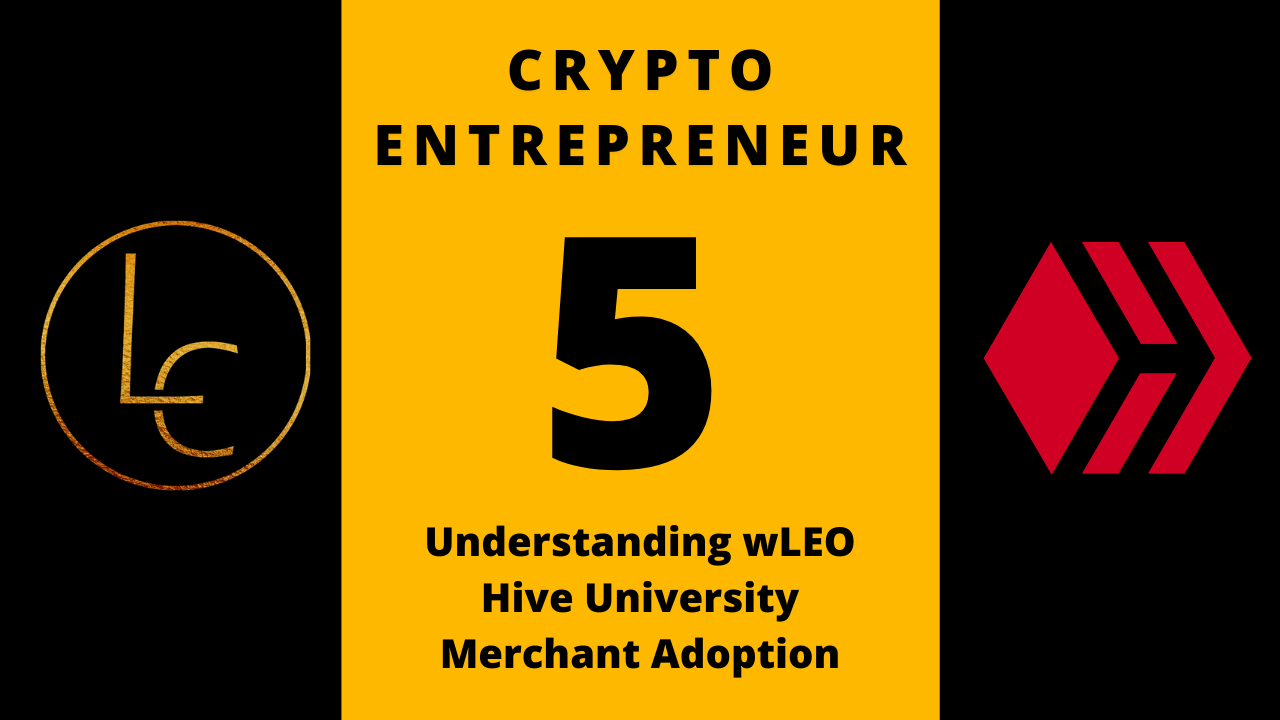 ---
▶️ 3Speak
Posted Using LeoFinance