Hello our beloved brothers and sisters, we are now nearing the end of the mass indoctrination sessions, I want to congratulate you for having a spirit of patience and willingness to learn the true doctrine of the Lord through the preaching of Brother Eli Soriano.
I know you are already aware that our brother Eli was already made to rest in peace by God, but all of the teaching and words of God is powerful and here to stay until the last day like what was said in Matthew 24:35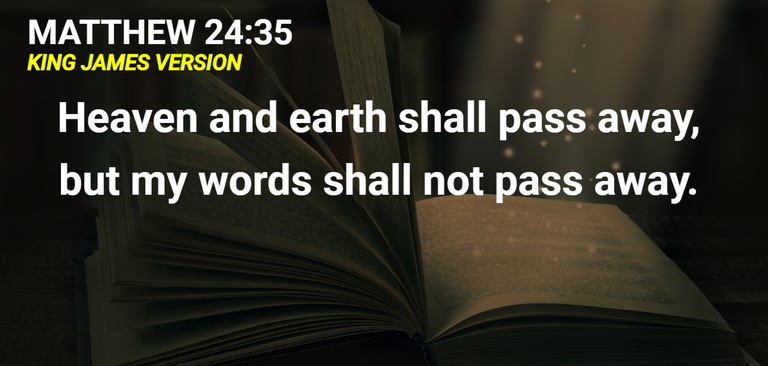 The mass indoctrination session is we consider once in a lifetime opportunity for most of us, I can also attest that many of us haven't heard this doctrine from our other church denominations.
I want to inform you that if you have missed any of the topics that want to listen please don't hesitate to reach us, let us see what we can do for you to be able to hear again the wonderful doctrine of the Lord. Also, for someone still not in our WhatsApp group, I want to encourage you to join us to not miss any important updates in the future.
https://chat.whatsapp.com/BPHhSXMJyQb2DQRX8z51pU
We are now nearing the end of the mass indoctrination as we only have a total of 15 topics and after that is the mass baptism. We are not forcing anyone to take the baptism because as what the bible said, faith is what we needed.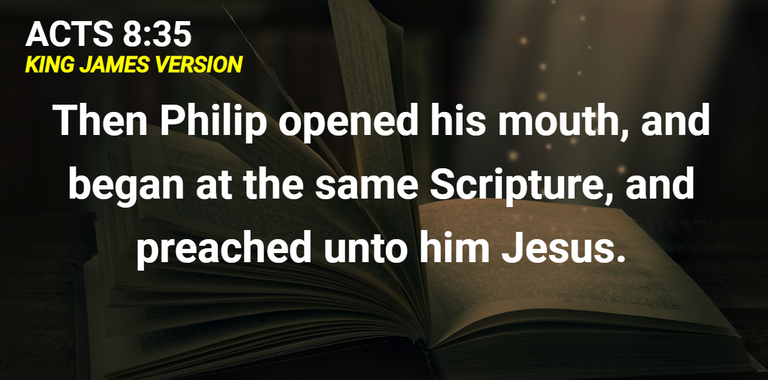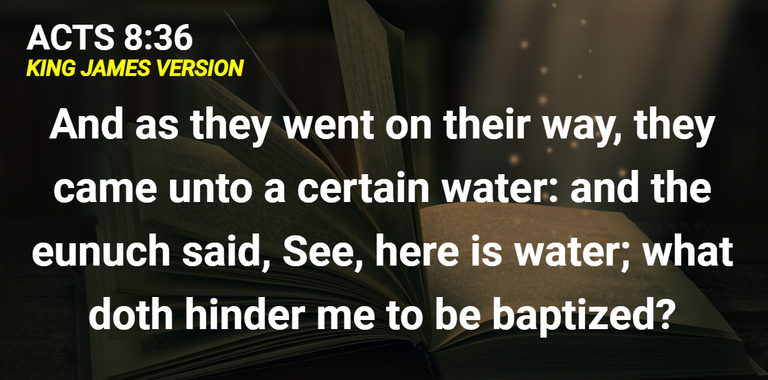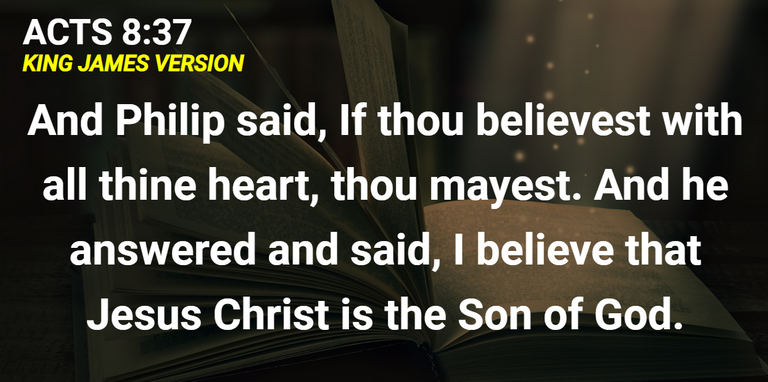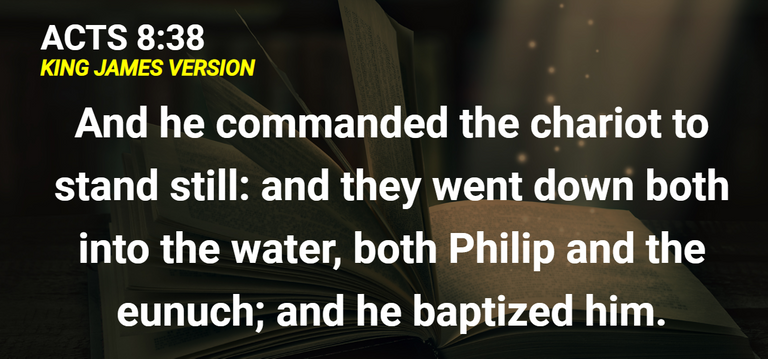 The bible said, If thou believest with all thine heart, thou mayest. God is seeking for faith in our heart to become His servants.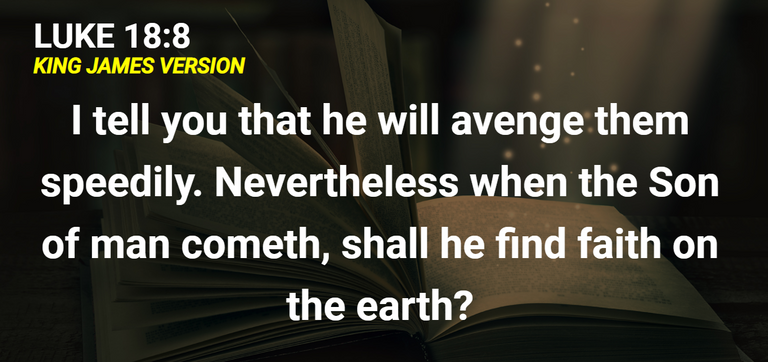 Shall He find faith on the earth?
To all my beloved brothers and sisters, even though that we are not fully committed to take the baptism at the end of the mass indoctrination, please do us some favor to finish all the 15 sessions of our indoctrination session. We do believe as fellow human being, this is the best thing we can do good to you, for us to share the truth of what we have found from the bible. May the blessing of the Lord be upon you, I am really happy to meet everyone of you on this community, God bless you. <3
---
---
Spanish
Hola nuestros amados hermanos y hermanas, ya estamos llegando al final de las sesiones de adoctrinamiento masivo, quiero felicitarlos por tener un espíritu de paciencia y disposición para aprender la verdadera doctrina del Señor a través de la predicación del hermano Eli Soriano.
Sé que ya saben que nuestro hermano Eli ya fue hecho descansar en paz por Dios, pero toda la enseñanza y las palabras de Dios son poderosas y están aquí para quedarse hasta el último día como se dijo en Mateo 24:35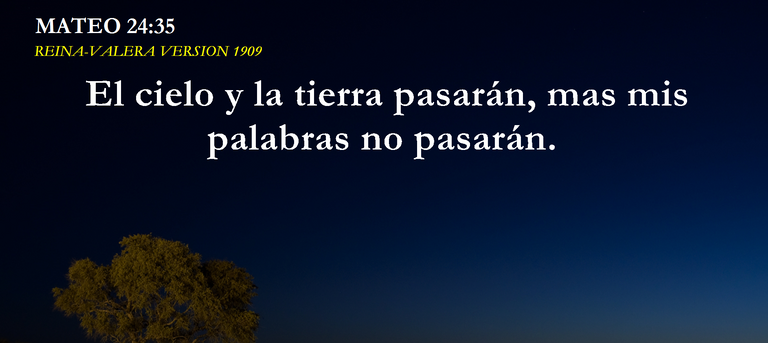 La sesión de adoctrinamiento masivo es consideramos una oportunidad única en la vida para la mayoría de nosotros, también puedo dar fe de que muchos de nosotros no hemos escuchado esta doctrina de nuestras otras denominaciones de la iglesia.
Quiero informarles que si se han perdido alguno de los temas que quieran escuchar por favor no duden en comunicarse con nosotros, veamos que podemos hacer para que puedan volver a escuchar la maravillosa doctrina del Señor. Además, para quien aún no esté en nuestro grupo de WhatsApp, quiero animarle a que se una a nosotros para no perderse ninguna actualización importante en el futuro.
https://chat.whatsapp.com/FtyffDHcogyCWQJDx9Lgsc
Nos estamos acercando al final del adoctrinamiento masivo, ya que sólo tenemos un total de 15 temas y después de eso es el bautismo masivo. No estamos obligando a nadie a tomar el bautismo porque como lo que dijo la biblia, la fe es lo que necesitamos.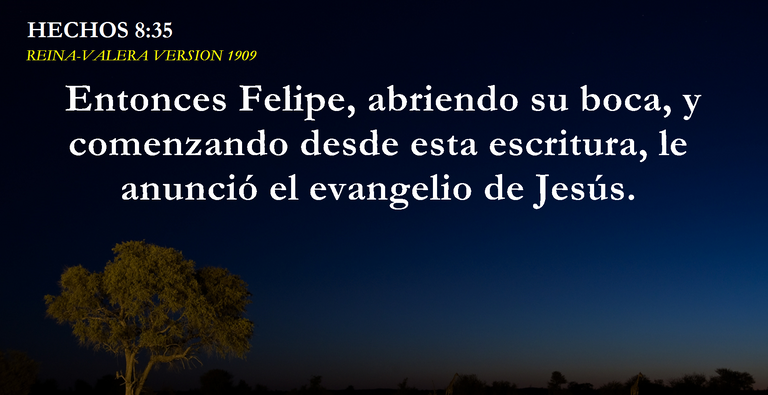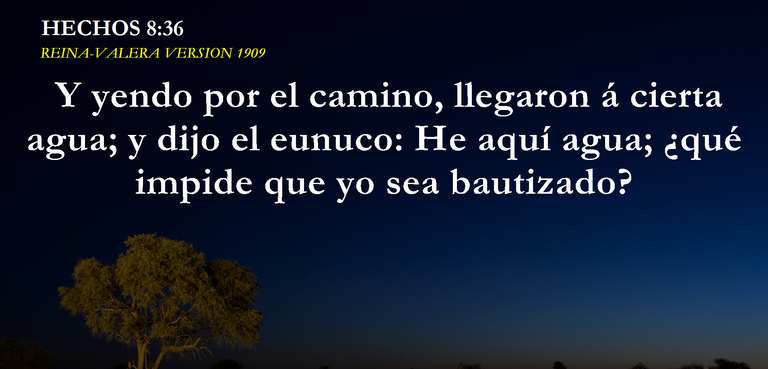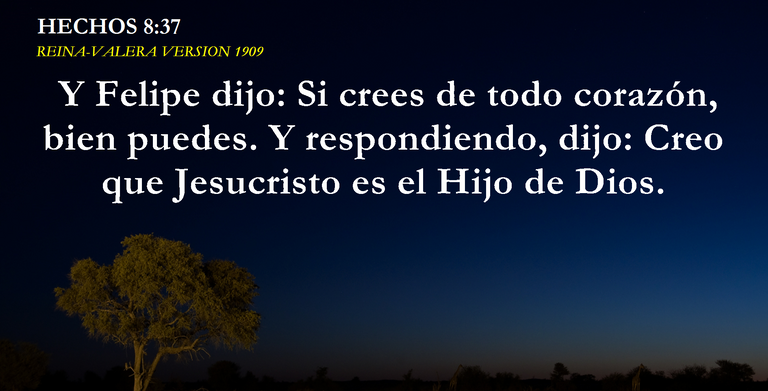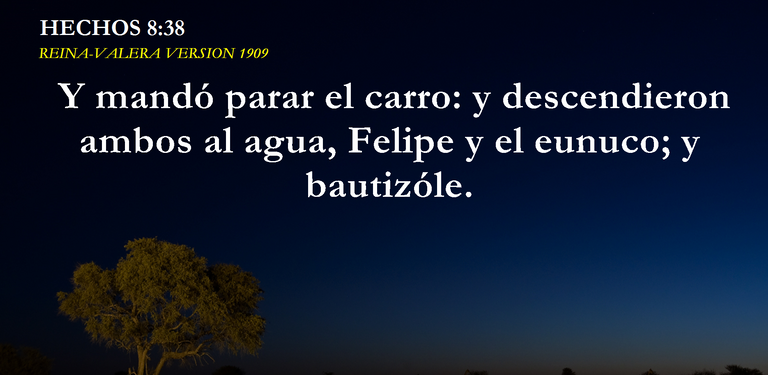 La biblia dice, Si crees con todo tu corazón, podrás. Dios busca la fe en nuestro corazón para convertirnos en sus siervos.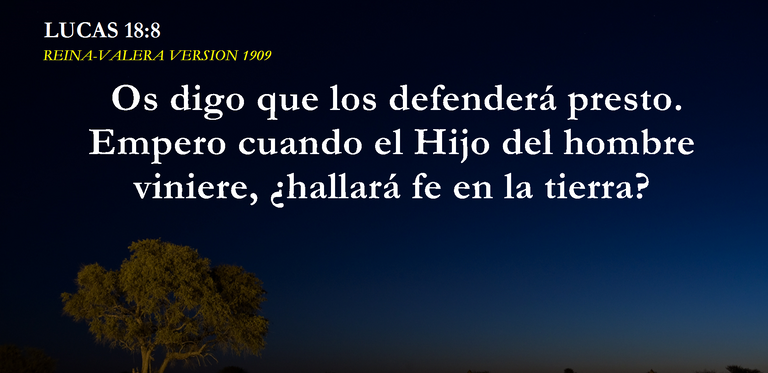 ¿Encontrará la fe en la tierra?
A todos mis queridos hermanos y hermanas, aunque no estamos totalmente comprometidos a tomar el bautismo al final del adoctrinamiento masivo, por favor háganos un favor para terminar las 15 sesiones de nuestra sesión de adoctrinamiento. Creemos que como seres humanos, esto es lo mejor que podemos hacer para ustedes, para compartir la verdad de lo que hemos encontrado en la Biblia. Que la bendición del Señor sea con ustedes, estoy muy feliz de conocer a todos ustedes en esta comunidad, Dios los bendiga. <3
Quiero reconocer a nuestros hermanos y hermanas que están compartiendo su tiempo para estudiar las palabras de Dios. Dios los bendecirá por tomar todo este esfuerzo para buscar a Dios en su vida.
I want to recognize our brothers and sisters who are sharing their time to study the words of God. God will bless you for taking all this effort to seek God in your life. Amen
@abel001
@alanialani
@barry405
@bleble1
@cephas08
@dalaitan
@debby-david
@dokimama
@eloghosa2
@eniola-tomisin
@fatherfaith
@francisca31
@giftedgift
@henry000
@holuseyi
@horlormmyh
@ifeoma001
@jennyjoe
@joseystar
@kikelomo-usman
@lizzy-b
@lordkelvo
@mariluna
@nomans-land
@norat23
@olaspecial
@olawalium
@omodolapo
@opeyemioguns
@opman
@oracle-of-god
@rasine
@royal-priest
@ruthswt
@skymath01
@sparker005
@timilehin01
@ubani
@zionbaba