January 22nd, 2022
One Month and 12 days later
It has been quite awhile since we had enough snow to be plowed out. The last event was on December 11th, 2021. On Thursday we had about 2 inches of very light snow, on Friday we woke to 3 inches of very wet and heavy snow. Total stuff left on the ground from all the micro snow falls and the melt downs of the last 6 week left about 8 inches in/on the driveway. A lot of that was smashed down from routine driving in and out.
I think it was mostly the very wet snow that brought the plow operators out on Friday evening. I am glad they did come, it was getting pretty hard to get in and out of the car.
View from in front of where I park: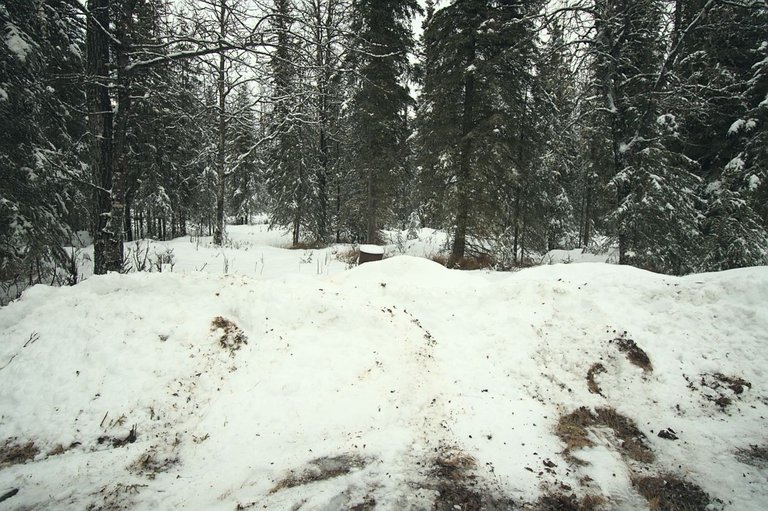 You can barely see the upside down burn barrel pretty much right in the center of the picture. Not much of a snow hat on top of it maybe 4 inches if that. Friday the temperatures started to climb and it looks like we will be in the 36-38 degree range for the next three days.
We have already had a little bit of light drizzle, (rain) and more is expected over the next two days before it starts to cool again on Tuesday afternoon.
The view from behind where I park: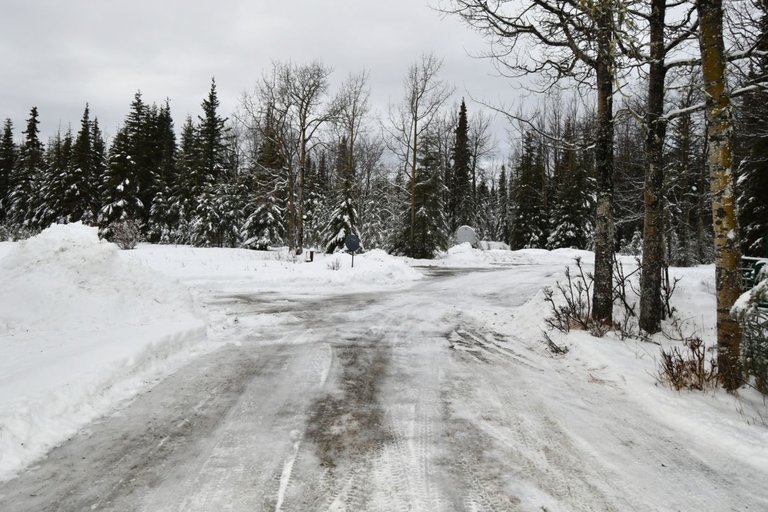 As you can see the warmer weather is beginning to take a toll on the driveway and soon it may become an ice rink.
Okay last shot coming up a view of the circle part of the driveway.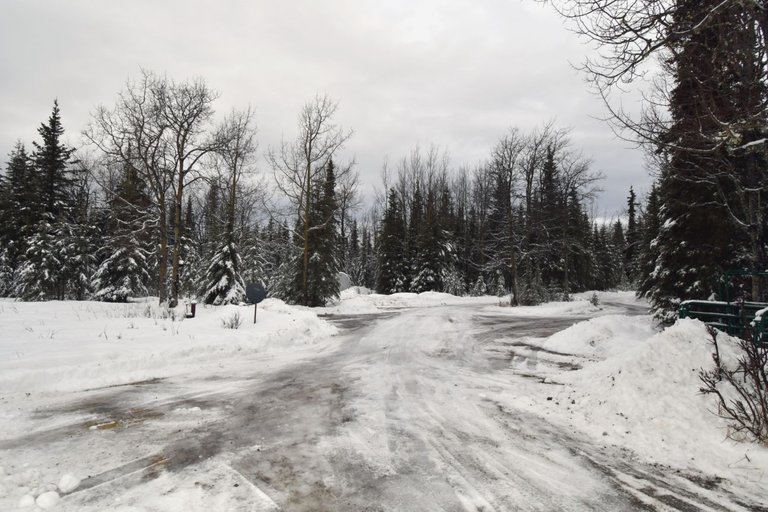 Normally I would walk out and get a picture of the in and out part of the driveway, but the ice was beginning to get a little bit slippery and I really can not afford to fall on the ice and then have to crawl back to where I could stand again.
So far this season it seems we have not had a lot of snowfalls that have a chance to accumulate. At least it saves on the snow plowing bills for this season, but the on again off again warm weather has been keeping the repair shops in business. When it comes to barely above to barely below freezing ice on the roads becomes a real hazard.
Even though we have only had to be plowed three times we are getting some pretty good piles of snow.
---
Season links
Season 4 Pilot/Episode 1
Season 4 Episode 2
Season 4 Episode 3
Season 4 Episode 4
At the end of Season 4 Pilot episode you will find links to all the previous episodes.
---
Tiny Picture links back to my blog: