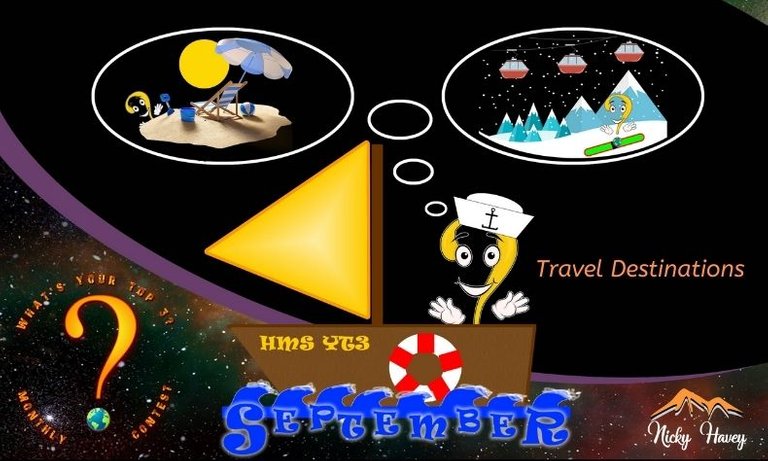 Image Source
Captain Q Returns
And he's daydreaming about holidays because, like a lot of us, he wasn't able to go to his favourite places this year with the pandemic. However, in our Zoom meeting earlier in the week, he wasn't too disheartened and came up with a positive spin on it.
As he was talking about his favourite places such as Q2 mountain and the beaches on the island of Qos, he started asking us on the panel - @plantstoplanks @foxyspirit @cheese4ead and myself - where our favourite destinations are or what would be on our bucket list. Thus, the topic of this month's contest was born:

Favourite Travel Destinations

These can be places you've been to already or maybe you have a bucket list that you would love to go to that you weren't able to due to the pandemic. For me, there should be no surprises really at what I'm going to be picking if you knew what I was up to last year 😜 Here goes!

Havey's Favourite Travel Destinations
Alright so seeing as I make music about my life events too, my travels last year had a huge impact on my productions and I made a whole EP called "Travel Diaries" dedicated to this trip which I am in the process of uploading to my Soundcloud.
So here's the soundtrack to the places I am going to be talking about in today's post for you to enjoy - you can also download it from my website using HIVE if you wanted here:
https://soundcloud.com/nickyhavey/sets/travel-diaries-ep

New Zealand
As if you didn't guess this haha! Last year I was so fortunate to get to travel around a place that had been on my bucket list forever and it did not disappoint. In just under 6 weeks, I went to all the main highlights of both North and South Island but it definitely wasn't enough time and now, I really want to go back again, maybe to work there in the future. Why though?
For me, it was a combination of spiritual, natural wonder and great exploration as you can hike EVERYWHERE there! The Maori people are pretty badass and there are so many mountains to explore along with fjords, coastal highways and beautifully blue rivers with plenty of adventurous activities to get stuck in to. For a small island, they really have a lot to offer with friendly people and of course, tea and biscuits!
I've been sharing some of my adventures from last year but the last travel blog I wrote was about 6 months ago, maybe longer... Music matters have taken over really but I'm hopeful I can start sharing them again from my website. I have a few that I need to reformat but so far, here are a couple of my favourite pics (and blogs if you wanted to read them on @travelfeed - click the images to be taken there):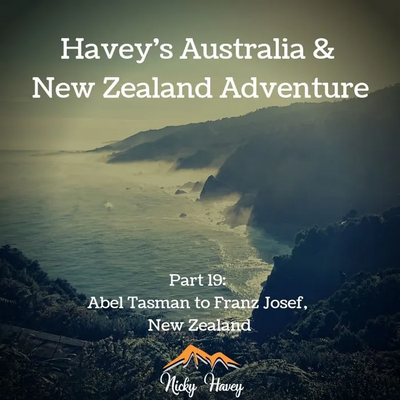 This picture is taken from Route 6 which runs North to South all the way through the South Islance but some beautiful viewpoints - this is also my cover background everywhere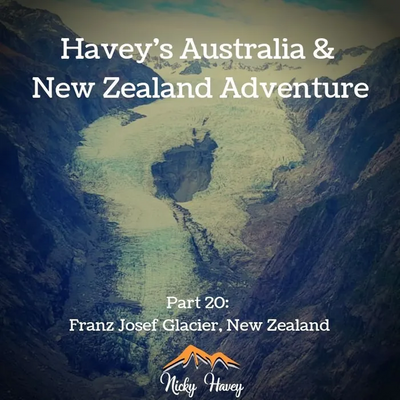 I took this picture whilst on the helicopter that took us to the awesome Franz Josef glacier where we hiked on for 4 hours or so, one of the most surreal but awesome experiences ever!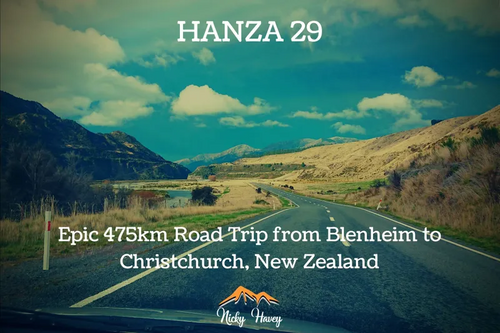 Epic view that appears as you drive out of the Lewis Pass Mountain Range towards Christchurch

Australia
G'day mates! Have to say that Australia was another brillo place I went to last year as part of the HANZA trip! Love the banter I had with the Aussies when I was on a hiking trip around the 12 Apostles and again, the folks were really welcoming and chilled out. Funnily enough it was the British travelers out there that did my crust in more than anything and not respecting the Aboriginal history and being generally aware of what happened during "British colonialisation"!
Not only did the landscape offer such mesmerising scenes with the 12 Apostles and Uluru but I learned so much about British history on the whole and how it's not as pretty as they make it out to be in lessons in school. I knew it was bad... but not this bad. Safe to say that being on these adventures last year really changed my life. Here are some of my favourite pics and blogs of what I've shared so far (click the images to go to the blogs I wrote on @travelfeed):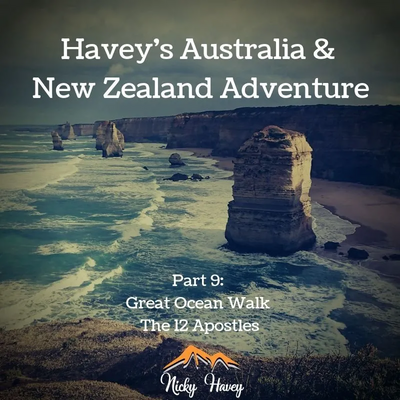 The stunning rock formations of the 12 Apostles on the Great Ocean Walk/Road
Beautiful Uluru as the Sun sets - taken from my Actifit post I made at the time - not a bad place to spend your birthday

Cornwall, Southwest UK
Then we get to somewhere a little closer to home but still a long drive away by UK measures! In fact, I'll be going here in a couple of weeks for some much needed time off and a digital detox. I'm also really tempted to look for property to buy down there but I'll need a few crypto investments to come back from the slump we're in at the moment to have a realistic chance of that!
In any case, we always went to Cornwall and the Isles of Scilly when I was a kid each Summer and it has a very special aura about it. Nostalgia is a really powerful emotion and grips me wholeheartedly. Oh yeah, the sea air, the beautiful south west coast path and the sound of the waves crashing against the sand and rocks, added with the home of proper ice cream (you can't beat Cornish, sorry) and of course tea and cake at the quirky cafe's... no way Cornwall wasn't making it in my top 3.
Add to that one of my very first travel posts when I was down in Cornwall in 2018 got a @curie upvote and was the first time I reached the trending page... awesome stuff! Here's a few of my favourite picks - again, click the image to go to the blog if you wanted:
One of my favourite hidden coves is between Mullion Cove and Poldhu Cove on the Southwest coast path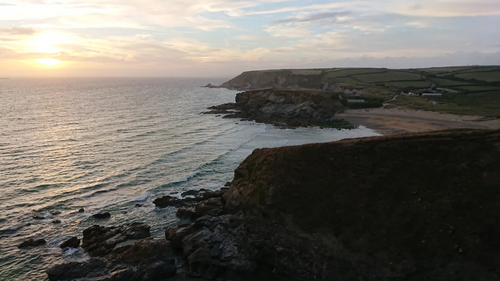 A sunset to remember on the coastline where they filmed Poldark

Now It's Your Turn
You may have other thoughts or ideas about what your choices are and myself and the rest of the team at @yourtop3 would love to read about them! So all you need to do to enter the contest is the following:
Write a post (no less than 250 words) and use the #yourtop3 tag in the first 5 tags
After 7 days, send in the liquid half of the post payout to @yourtop3 as your entry fee to be eligible for the contest
And that's it - for more information, head over to @yourtop3 and check out the intro post!
So... where are Your Top 3 travel destinations? Do you have a wish list of places you'd like to visit? Let us know!
Nicky
As always, the panel's posts are for entertainment purposes as Q won't let us enter the contest. Instead, the posts contribute to the monthly, quarterly and yearly prize pools