Hola a todos mis queridos lectores de Hive❤️, en especial a mi comunidad de Fulldeportes.
Deseo de todo corazón que se encuentren bien hoy, en esta ocasión quisiera compartirles uno de mis logros🏅 más recientes, mi nueva bicicleta montañera con suspensión😱🚵🏼‍♀️, una nueva meta deportiva que tenía desde hace mucho⏳.
Y algunos consejos💭 de este maravilloso deporte🚲, espero lo disfruten, un abrazo❣️.
Hello to all my dear Hive❤️ readers, especially my Fulldeportes community.
I wish with all my heart that you are well today, this time I would like to share with you one of my most recent achievements🏅, my new mountain bike with suspension😱🚵🏼‍♀️, a new sporting goal that I had for a long time⏳.
And some tips💭 of this wonderful sport🚲, I hope you enjoy it, a hug❣️.




Tenía tiempo ahorrando💰 para conseguir una bici que me permitiera ir a terrenos montañosos⛰️🚲 pero no me alcanzaba para una bicicleta nueva, así que me tocó esperar a conseguir una buena oferta de segunda mano🤚...
Y llegó, precisamente en el mes de abril, con un mensaje💬 de mi mejor amigo Lamberh🤝, el cuál me decía que había encontrado la bicicleta perfecta para mí😱;
I had time saving💰 to get a bike that would allow me to go to mountainous⛰️🚲 terrain but I could not afford a new bike, so I had to wait to get a good second-hand offer🤚...
And it came, precisely in the month of April, with a message💬 from my best friend Lamberh🤝, who told me that he had found the perfect bike for me😱;




Por lo que decidimos contactarnos📲 con propietario para verla personalmente.
Fuimos hasta el lugar en bici y estaba tan ilusionada que hasta se me olvidó el agua😅;
So we📲 decided to contact the owner to see it personally.
We went to the place by bike and I was so excited that I even forgot the water😅;




Mi amigo y yo esperamos🕓 en un lugar público al vendedor.
Y me percaté que ya aquí en Venezuela es temporada de mangos🥭;
My friend and I waited🕓 in a public place for the seller.
And I realized that here in Venezuela it's🥭 mango season;



Una de las frutas que más se da en nuestro país🗺️.
Pero bueno en fin que llego el señor Luis y vimos la bici👀, hablamos y negociamos para llegar a un acuerdo mutuo y el resultado fue satisfactorio🤝;
One of the fruits that occurs most in our country🗺️.
But anyway Mr. Luis arrived and we saw the bike👀, we talked and negotiated to reach a mutual agreement and the result was satisfactory🤝;




Ya que conseguí hacer realidad mi meta de obtener una bici que funcionará para ir a tierra⛰️.
Un consejo💭 que les dejo es siempre buscar bicis con sus papeles📃 y carnet de circulación verificando el serial de la bici🚲, aquí en Venezuela🇻🇪 es importante ya que es una forma de garantizar su legalidad⚖️;
Since I managed to realize my goal of getting a bike that will work to go to land⛰️.
A tip💭 that I leave you is always to look for bikes with their papers📃 and circulation card verifying the serial of the bike🚲, here in Venezuela🇻🇪 it is important since it is a way to guarantee its legality⚖️;


Al día siguiente🌤️ mi amigo y yo fuimos a hacerle una modificación a la bici🔧.
Ya que tenía algunos detalles🤕;
The next🌤️ day my friend and I went to make a modification to the bike🔧.
Since I had some details🤕;




Así que nos dirigimos a Marybike🛍️, una tienda que vende repuestos de bicicletas en Maracay📍.
Y conseguimos una pieza que necesitábamos cambiar🔄;
So we headed to Marybike🛍️, a shop that sells bicycle parts in Maracay📍.
And we got a part we needed to change🔄;



Para poder iniciar mis aventuras montañeras⛰️.
Realmente le agradezco al vendedor💵 por bajar un poco el precio💰 y a mi amigo por ayudarme a conseguir mi bici🤝;
To be able to start my mountaineering adventures⛰️.
I really thank the seller💵 for lowering the price💰 a bit and my friend for helping me get my bike🤝;




Aunque aún le faltan algunos detalles técnicos⚙️🔧, por algo se comienza y de verdad me emociona mucho este comienzo🔥.
Although it still lacks some technical⚙️🔧 details, for something it starts and I am really excited about this beginning🔥.
💰🚲⚖️⛰️🤝😱📲🕓👀💭📃🇻🇪🔧🌤️📍🔄
Muchas gracias por llegar hasta aquí y por estar, recuerden tomar agua🚰, comer frutas🍉🍌🍎 y mantenerse activos físicamente💪.
Y sobretodo valorar sus propios esfuerzos y logros🏆, no los den por sentados, todo es consecuencia de un esfuerzo previo🔙⏳, aquí para ustedes @Carlitazulay.
Thank you very much for coming here and for being here, remember to drink water🚰, eat fruits🍉🍌🍎 and stay physically💪 active.
And above all value your own efforts and achievements🏆, do not take them for granted, everything is the result of a previous🔙⏳ effort, here for you @Carlitazulay.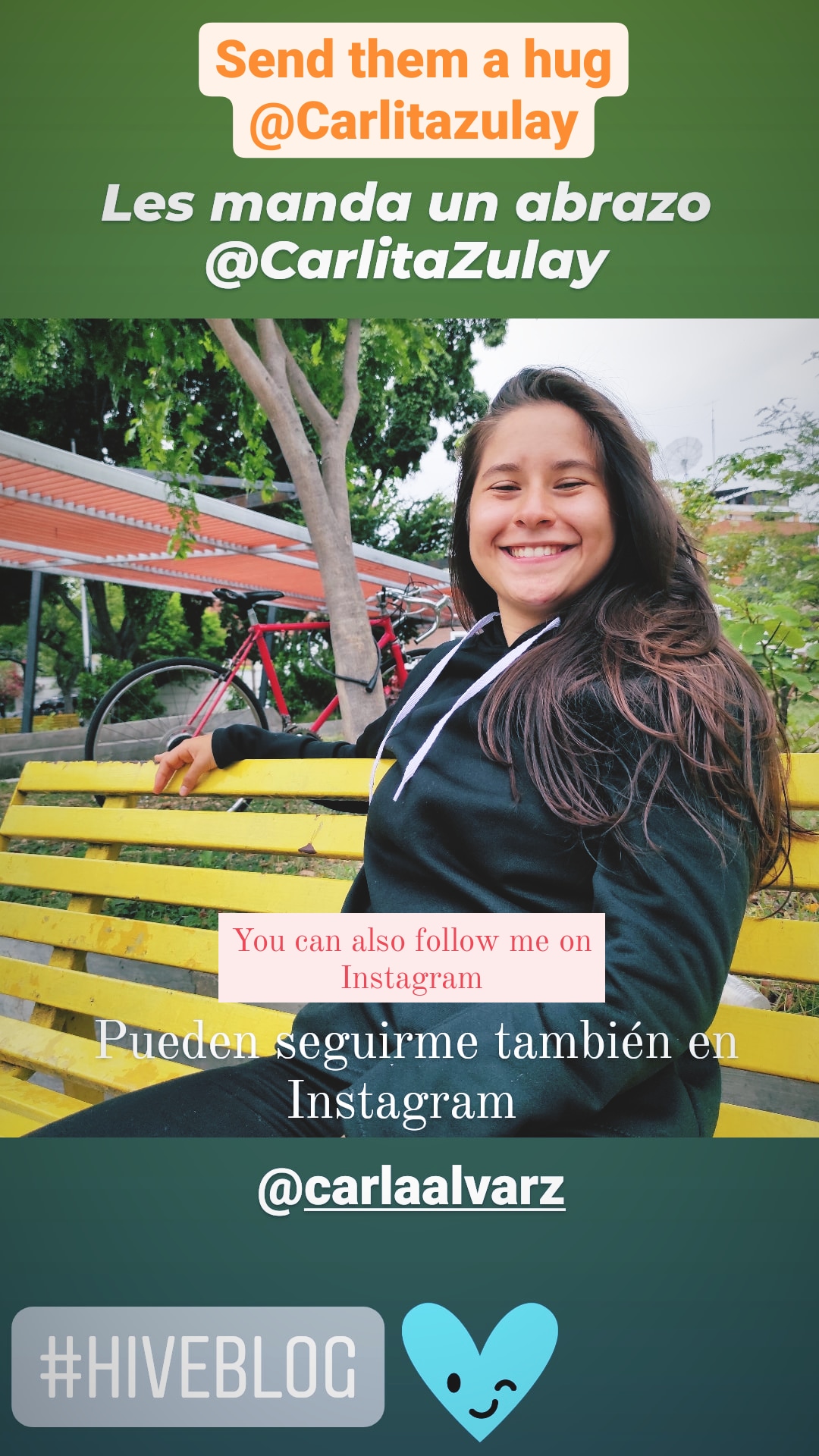 Hasta una próxima oportunidad
Until next time