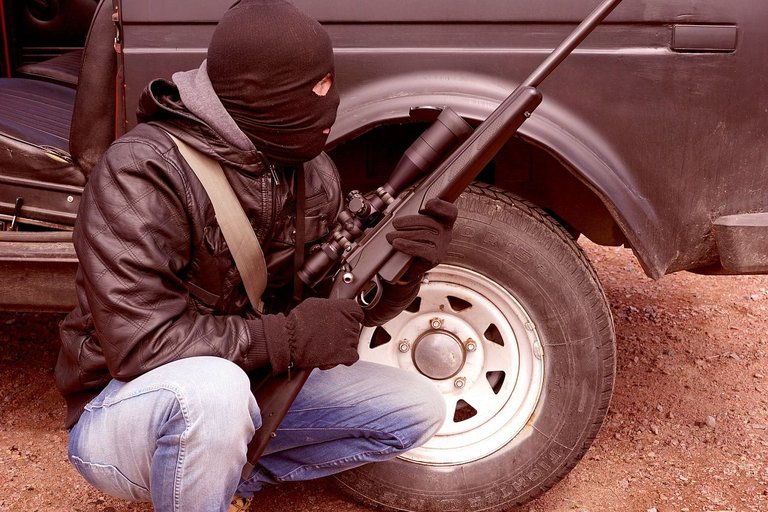 ---
Last week a train on its way to Kaduna from Abuja, Nigeria was attacked by bandits. The bandits used explosives to blow up the rail tracks consequently preventing the train from getting to its destination. The bandits thereafter began to shoot sporadically at passengers on board. This attack left many passengers injured and several of them dead. Some passengers were declared missing after the attack. This account was given by passengers after the incident. They were traumatized by the incident. Why has banditry and other criminal activities become prevalent in the northern part of Nigeria? Why has security on this part of the country become porous and weak? Why has the government been unable to prevent attacks like Kaduna-bound train from happening?
Terrorism and banditry are acts that were alien to Nigerians in the past but has become widespread in the northern part of Nigeria in recent times. Residents in this area no longer feel safe to go about their daily activities as bandits and terrorists attack them like prey! Some of them have relocated to other parts of the country for their safety leaving behind their sources of livelihood that they have painstakingly established over the years. Public facilities and infrastructure as well as private properties are being destroyed on a whim by these terrorists and bandits. Schools, churchs, farms, train stations, airports and major highways have become the targets of these criminals. Motorists and commuters avoid travelling on some highways in the northern part of the country because those routes are the dens of bandits. They have succeeded in turning those routes and adjoining communities as their playground at the expense of law abiding Nigerians!
The Nigerian military and other security agencies have been unable to stop the activities of these criminals. The bandits and terrorists have been growing in strength and numbers and sometimes overwhelm the military and other security agencies whenever they have an encounter. I find this difficult to comprehend. How can bandits and terrorists overwhelm the military? These incidents are indicators that there is an urgent need by the Nigerian government to be proactive and strengthen the nations security. The government also has to address critical social and economic challenges confronting the nation. How did we get here?
The past administration of the federal government took cognizance of the growth of terrorism in northern Nigeria during its tenure and made efforts to tackle it. It identified education as a major tool to eradicate terrorism as it discovered that most of the terrorists it apprehended where uneducated and being misled by their leaders. Thus, the government went on to establish special schools popularly known as "Almajiri schools" in several states of northern Nigeria. The goal was to educate and enlighten as many uneducated people as possible. This development was widely criticised by political oppositions to the government and elites in the North. These group of people strongly opposed the establishment of these schools. They dont want their people to be liberated from ignorance and as a result the nation is paying the price for their unpatriotic actions!
The recent attack on the train to Kaduna from Abuja is a wake up call to action for the Nigerian government. Some set of criminals can not continue to carry out their criminal acts and get away with it. We cannot afford to lose innocent lives and public infrastructure like we did during this attack. Nigerians deserve freedom of movement without fear or restriction irrespective of where they live in the country. Security measures has to be put in place by the government to secure the lives and properties of her citizens. The Nigerian military and other security agencies need to trained and equipped to fight these criminals. Law and order needs to be restored.
I implore the federal and state governments to join forces together to tackle the insecurity challenges confronting the nation. Nigerians should not be held as hostages in their motherland by some sets of criminals who label themselves as bandits and terrorists. Nigeria belongs to us all! I also wish the injured victims of the Kaduna-bound train attack speedy recovery and pray that God grants repose to those who lost their lives in the process. We shall come out stronger from this traumatic experience. We are strong!
---
Thanks for reading,
Have a splendid day folks.
---