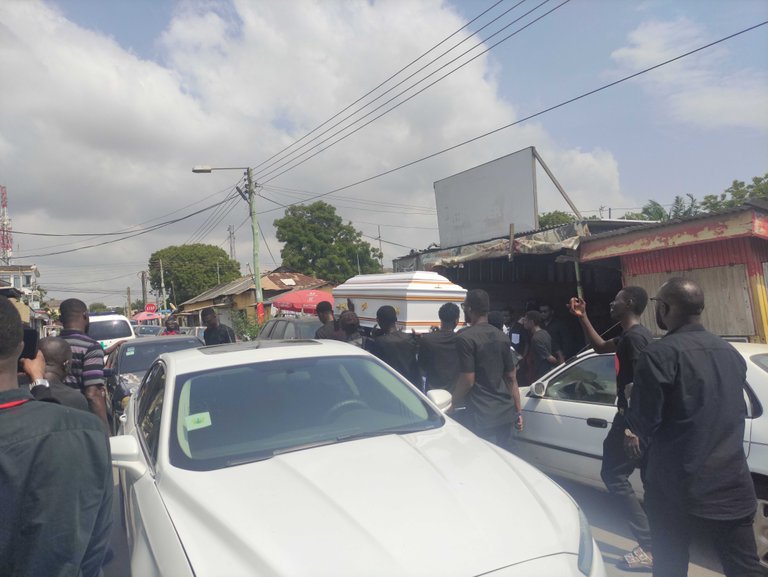 Ghana, the star of Africa is out of the World Cup. This time, it's due to our own mistakes. It's unfortunate that we are out but we console ourselves with the fact that Uruguay who denied is a chance to go to the next stage of the competition is also going home.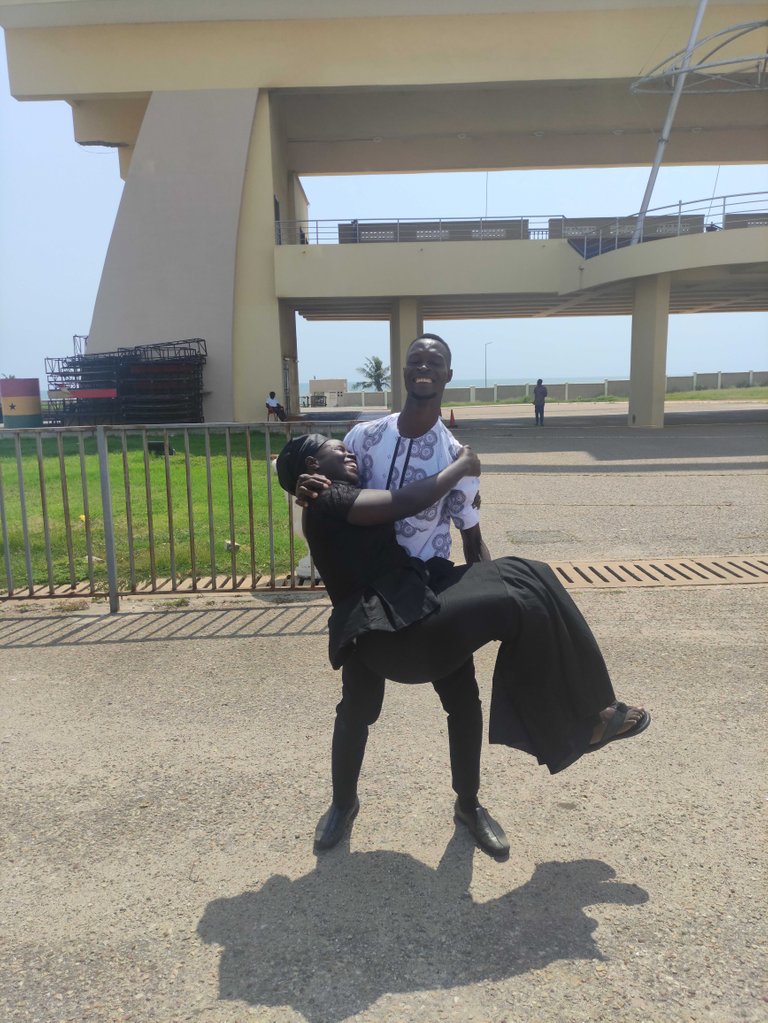 Went for a funeral today at Osu, one of the popular settlements in the capital. When the remains was taken for interment, we strolled to the Black Stars square and also the beach.
Today's a holiday and there were a few people at the beach having fun. The beach was clean, a sight that I've not seen before since I started going there in 2007. The beach is popularly known as the "borla" (refuse) beach. How's, there was very little borla when I went there today. Hopefully, we are able to continue this.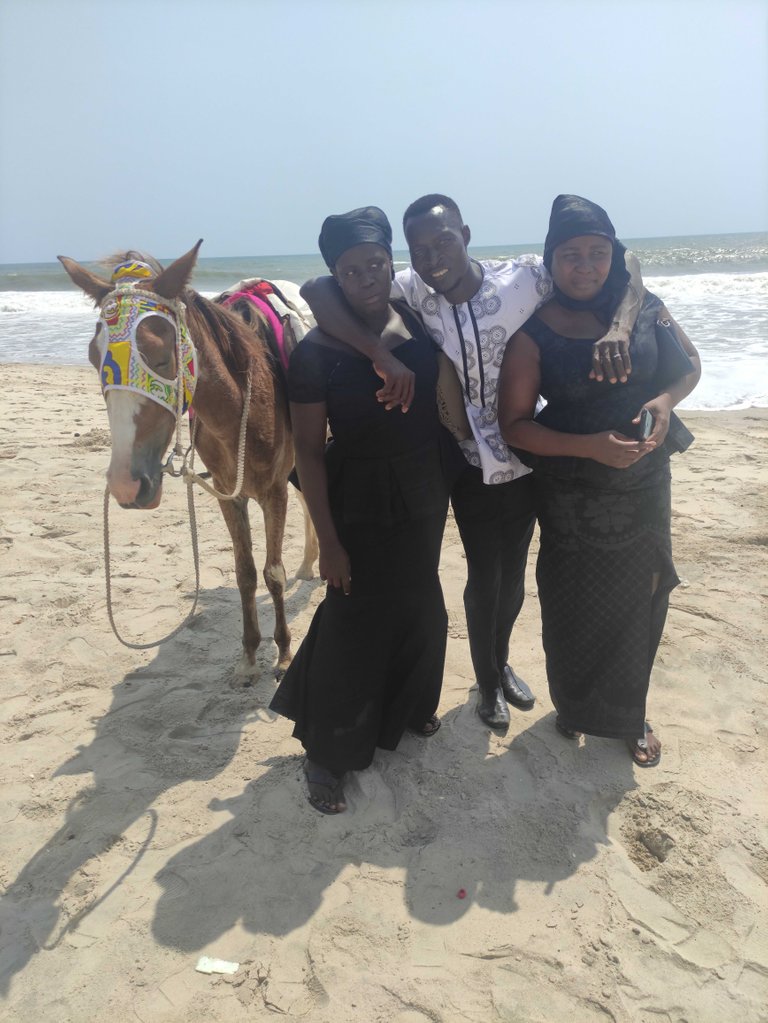 <br/> _This report was published via Actifit app ([Android](https://bit.ly/actifit-app) | [iOS](https://bit.ly/actifit-ios)). Check out the original version [here on actifit.io](https://actifit.io/@fredkese/actifit-fredkese-20221202t232220649z)_ <br/> <br><img src="https://cdn.steemitimages.com/DQmXv9QWiAYiLCSr3sKxVzUJVrgin3ZZWM2CExEo3fd5GUS/sep3.png"><br><table>  <tr>        <img src="https://actifit.s3.us-east-1.amazonaws.com/ACTIVITYDATE.png"> </tr>   <tr>        <div class="text-center"><b>02/12/2022</b></div>    </tr></table><table>    <tr>        <img src="https://cdn.steemitimages.com/DQmRgAoqi4vUVymaro8hXdRraNX6LHkXhMRBZxEo5vVWXDN/ACTIVITYCOUNT.png"> </tr>   <tr>        <div class="text-center"><b>15598</b></div> </tr></table><table>    <tr>        <img src="https://cdn.steemitimages.com/DQmZ6ZT8VaEpaDzB16qZzK8omffbWUpEpe4BkJkMXmN3xrF/ACTIVITYTYPE.png">  </tr>   <tr>        <div class="text-center"><pre><b>Daily Activity, Walking</b></div></pre></div>  </tr></table><table>    <tr>        <img src="https://cdn.steemitimages.com/DQmdnh1nApZieHZ3s1fEhCALDjnzytFwo78zbAY5CLUMpoG/TRACKM.png">        <td><div class="text-center"><div class="phishy"><h6>Height</h6></div>          <h6>178 cm</h6></div></td>      <td><img src="https://cdn.steemitimages.com/DQmfSsFiXem7AxWG1NCiYYPAjtT4Y7LR8FsXpfsZQe7XqPC/h1.png"></td>       <td><div class="text-center"><div class="phishy"><h6>Weight</h6></div>          <h6>78 kg</h6></div></td>       <td><img src="https://cdn.steemitimages.com/DQmVqJVEWUwicFRtkEz2WYq2mDH61mQLDsrzN1yBrKLrpyZ/w1a.png"></td>      <td><div class="text-center"><div class="phishy"><h6>Body Fat</h6></div>            <h6> %</h6></div></td>      <td><img src="https://cdn.steemitimages.com/DQmPJ2Vvi3mBQXKHoy5CTG7fyLFWMG8JaAZ8y1XZFeDkRUC/bd1.png"></td>  </tr>   <tr>        <td><div class="text-center"><div class="phishy"><h6>Waist</h6></div></div>         <div class="text-center"><h6>32 cm</h6></div></td>      <td><img src="https://cdn.steemitimages.com/DQmZ2Lfwg77FLaf3YpU1VPLsJvnBt1F8DG8y6t6xUAKnsYq/w1.png"></td>       <td><div class="text-center"><div class="phishy"><h6>Thighs</h6></div></div>            <div class="text-center"><h6> cm</h6></div></td>        <td><img src="https://cdn.steemitimages.com/DQmbbAAFy6hwwBWqtSmcSwosTyNZi9rcd6GNeugQRY9MF1h/t1.png"></td>       <td><div class="text-center"><div class="phishy"><h6>Chest</h6></div></div>         <div class="text-center"><h6> cm</h6></div></td>        <td><img src="https://cdn.steemitimages.com/DQmbaoNBT5Unnjqh8JgP6TPj4mFKFnyKkLgP6eDYnnkiLkB/c1.png"></td>   </tr></table><div class="text-center"><img src="https://cdn.steemitimages.com/DQmNp6YwAm2qwquALZw8PdcovDorwaBSFuxQ38TrYziGT6b/A-20.png"><a href="https://bit.ly/actifit-app"><img src="https://cdn.steemitimages.com/DQmQqfpSmcQtfrHAtzfBtVccXwUL9vKNgZJ2j93m8WNjizw/l5.png"></a><a href="https://bit.ly/actifit-ios"><img src="https://cdn.steemitimages.com/DQmbWy8KzKT1UvCvznUTaFPw6wBUcyLtBT5XL9wdbB7Hfmn/l6.png"></a></div>