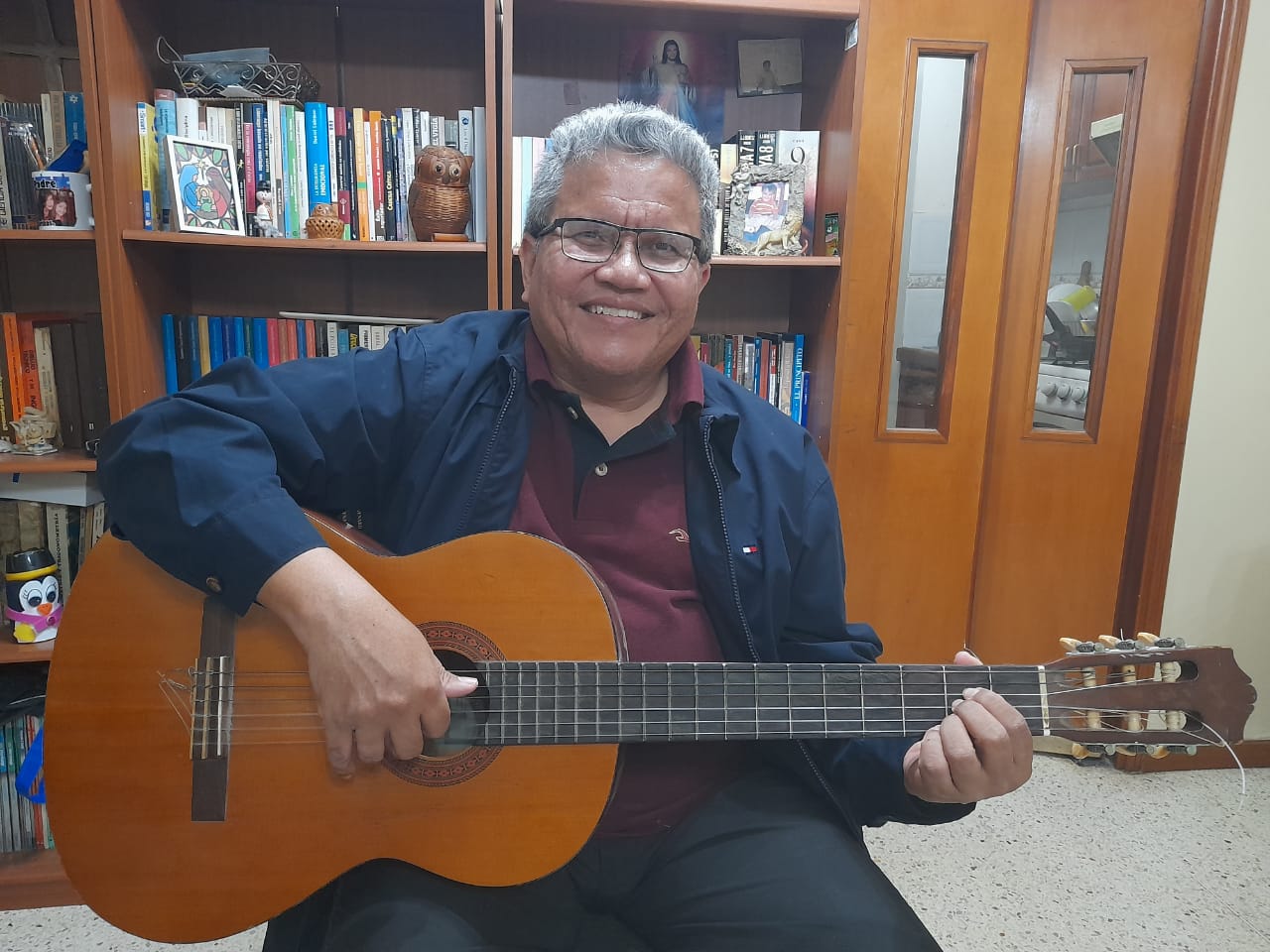 On December 24, 2011, when I was driving with several members of my family to visit my grandmother on Christmas Eve, a drunk driver crashed his car into ours, practically destroying it.
My wife, Nadeska, my son Andrés and I only experienced the vertigo of the spin that caused the crash.
My mom and two of my brothers were slightly injured and especially traumatized for a long time by what happened that night.
In those days, I worked as a consultant for some companies and despite the fact that I shared a lot of time with Nadeska and Andrés, at that time, 5 years old, it seemed that more than at any stage of my professional career, I was more focused than ever on the work that I carried out partly in my home and partly in the offices of my clients.
Losing the car, using public transport again, asking my family and friends for help and especially watching the sunrise carefully when Andrés was taken by one of them to his school, turned out to be a very pleasant experience.
Lucky Man emerged on January 16, 2012, sitting on the stairs that give access to the entrance of the apartment in which I live, while looking at my wife and my son and I felt an energy full of the joy of being, truly, a lucky man.
Today, ten years later, and in times when both the pandemic and the very complex situation that my country is going through, I am convinced and I thank God with all my being, for allowing that, as I have been all my life, I continue to be a lucky man.
Thank you for reading, watching and listening to the song.
Lucky Man
Music and Lyrics by Mauricio José Carvajal Pimentel. January 16th, 2012
In the middle of my life
I just got another chance
Many reasons to get up
Many reason to not cry
I'm a lucky, lucky man
I'm a lucky, lucky man
In your arms I can get high
In your heart my soul is bright
I'm a lucky, lucky man
I'm a lucky, lucky man
Sunshine takes my breath away
Your eyes light my steps so fine
I don't know how can I fail
If you're here with me all time
I'm a lucky, lucky man
I'm a lucky, lucky man
In your arms I can get high
In your heart my soul is bright
I'm a lucky, lucky man
I'm a lucky, lucky man
Spanish Version
El 24 de diciembre del año 2011, cuando me dirigía con varios miembros de mi familia a visitar a mi abuela en la víspera de Navidad, un conductor embriagado estrelló su carro contra el nuestro y prácticamente lo destrozó.
Mi esposa, Nadeska, mi hijo Andrés y yo, solamente experimentamos el vértigo del giro que produjo el choque.
Mi mamá y dos de mis hermanos resultaron con heridas leves y especialmente quedaron traumados, durante un buen tiempo por lo que pasó esa noche.
En aquellos días, yo me desempeñaba como consultor para algunas empresas y a pesar de que compartía bastante tiempo con Nadeska y Andrés, en aquel entonces, de 5 años, parecía que más que en cualquier etapa de mi carrera profesional, estaba más concentrado que nunca en el trabajo que realizaba parte en mi casa y parte en las oficinas de mis clientes.
Quedar sin el automóvil, volver a hacer uso del transporte público, pedir a mis familiares y amigos, ayuda y especialmente ver con detenimiento el amanecer cuando Andrés era llevado por alguno de ellos a su colegio, resultó ser una experiencia muy grata.
Lucky Man surgió un 16 de enero de 2012, sentado en las escaleras que dan acceso a la entrada del apartamento en el que vivo, mientras miraba a mi esposa y a mi hijo y sentí una energía plena del gozo de ser, verdaderamente, un hombre afortunado.
Hoy, diez años, después, y en tiempos en los que tanto la pandemia como la muy compleja situación que atraviesa mi país, me convenzo y agradezco con todo mi ser a Dios, por permitir que como le he sido toda mi vida, siga siendo un hombre afortunado.
Gracias por leer, ver y oír la canción.