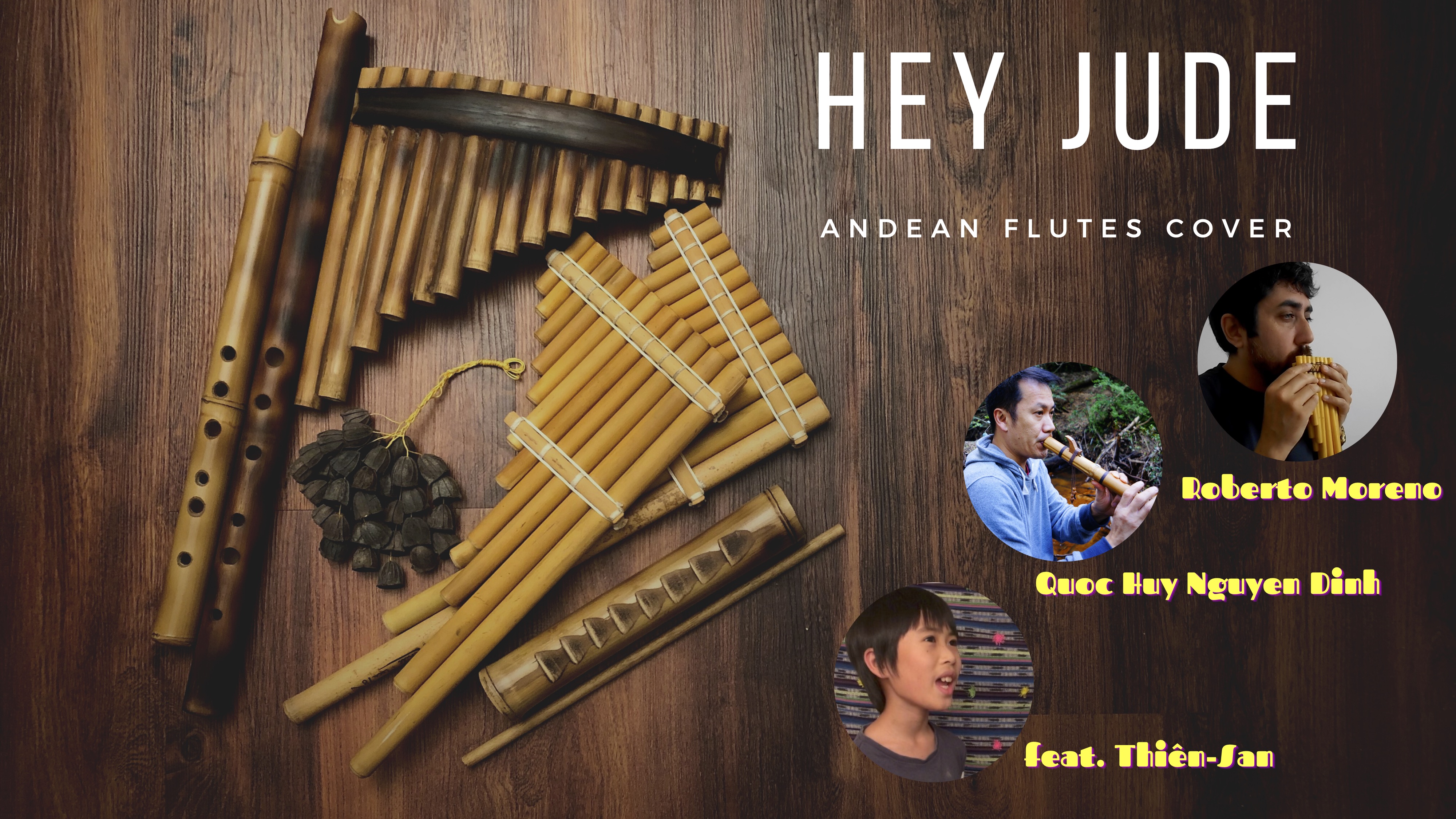 For the past few months, I was making various percussion instruments to go with my flute playing. I've posted about:
As I was making those in preparation for this new collaboration, Roberto and I were also recording individual audio tracks of each instruments and there are quite a few of them as you can see in the video below. It took us a couple of months to complete the work, I had a bit of a down time due to stress. However, editing the audio and the video was a nice challenge and we really enjoyed the result. My son also joined us to sing the outro.
Before I continue, here is the video clip of our Andean Flutes cover song of "Hey Jude" by The Beatles:

Making a drum with packing tape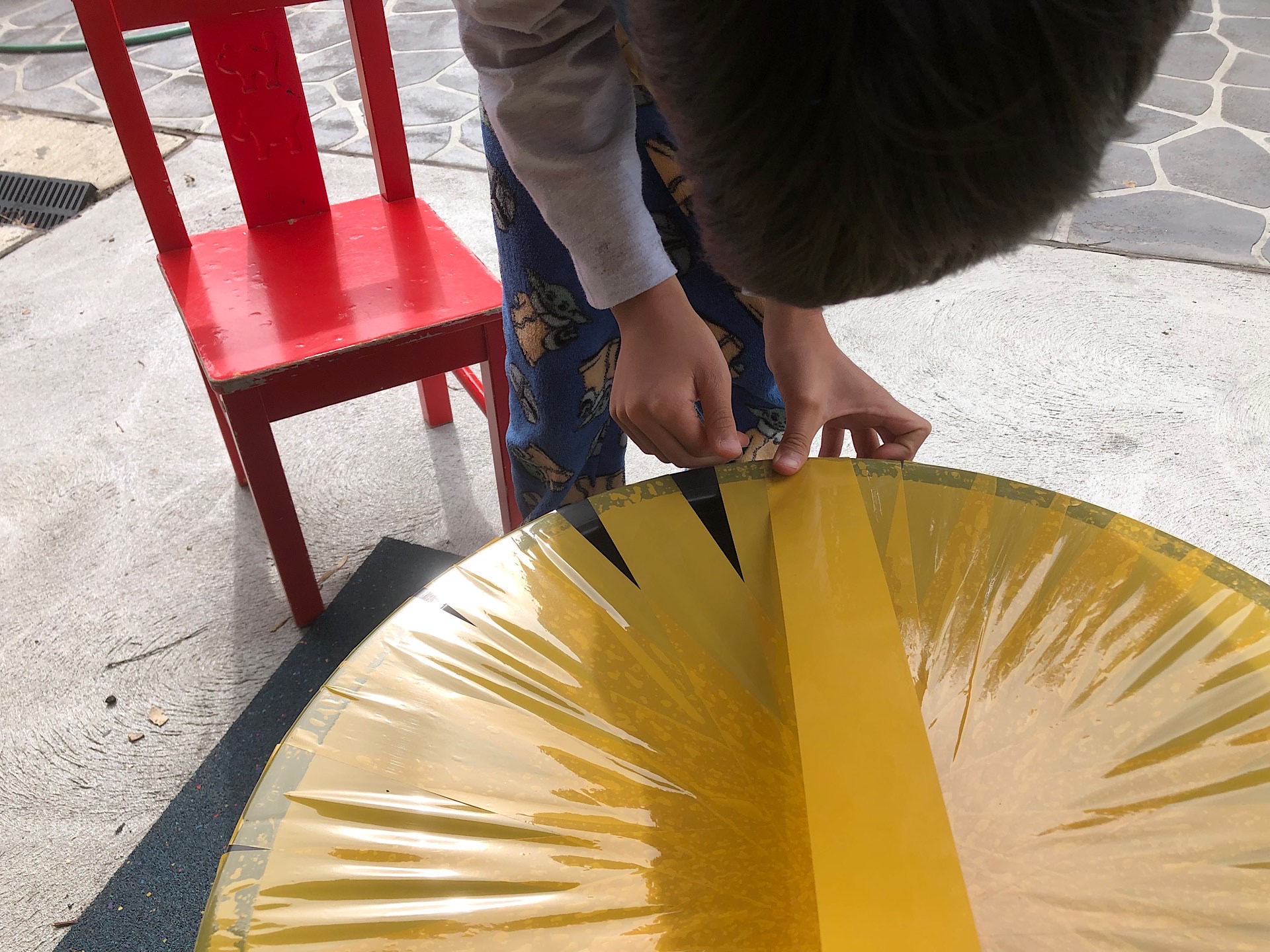 I had the idea of making this Bomba (Andean drum) from watching videos on how to make a Taiko drum using packing tape and a car tyre. But instead of a tyre, I used a large garden pot. It works quite nicely.
Making a Guiro / rice shaker combo
I also made a Guiro (Andean rattle) from a piece of bamboo. I drilled a little hole so I could pour rice into it so it can also be played as a shaker/maracas.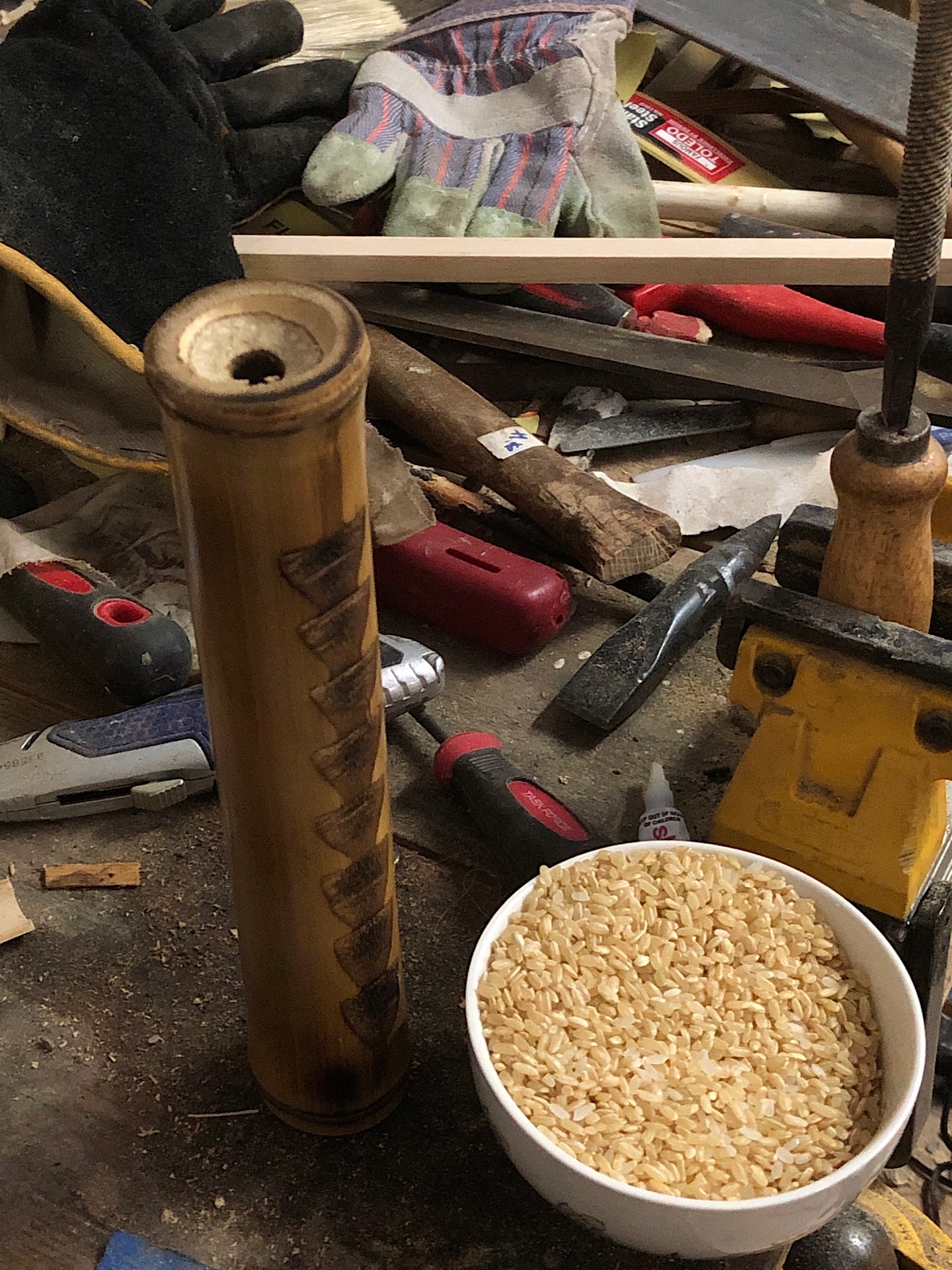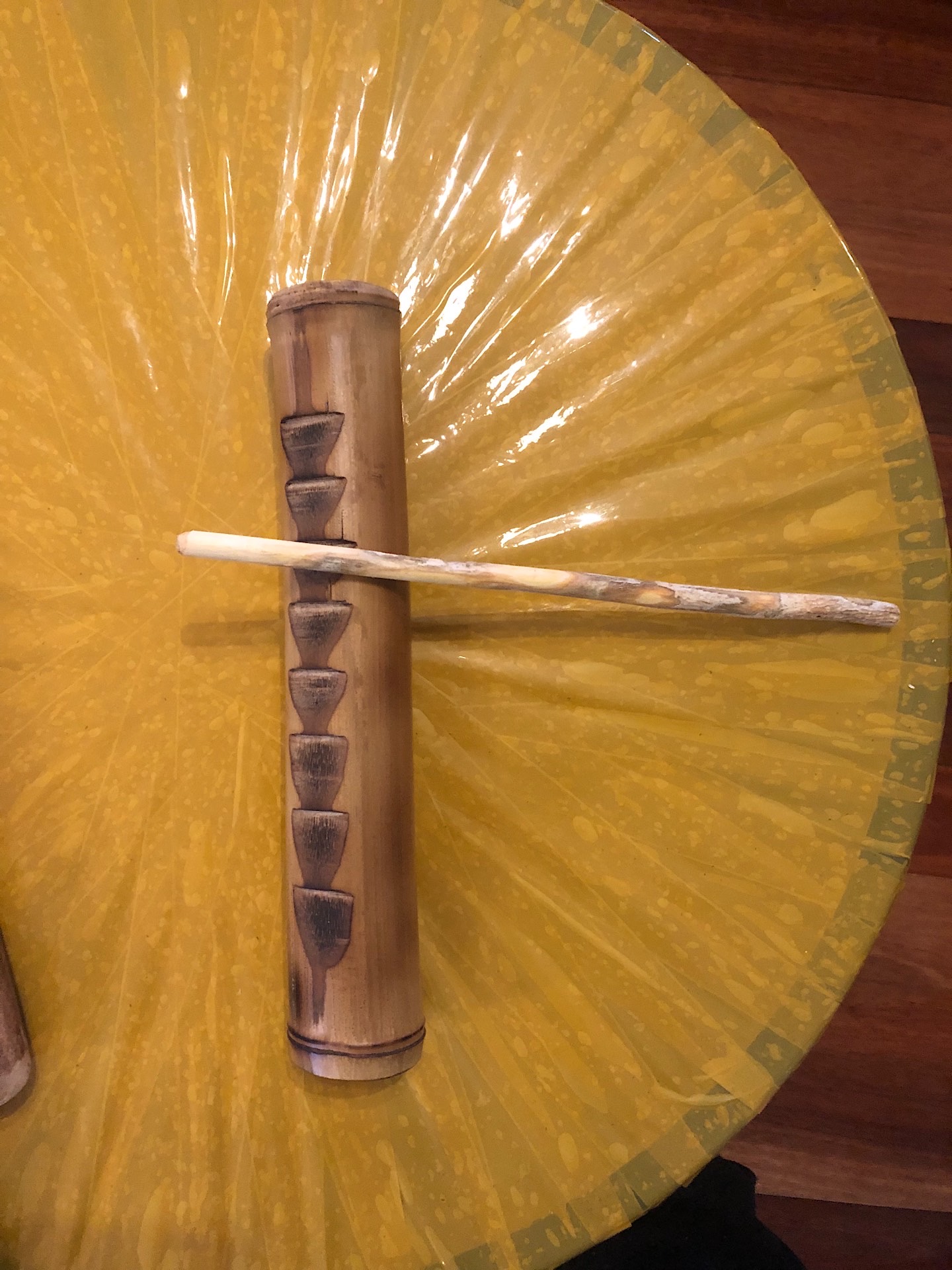 My humble home recording "studio"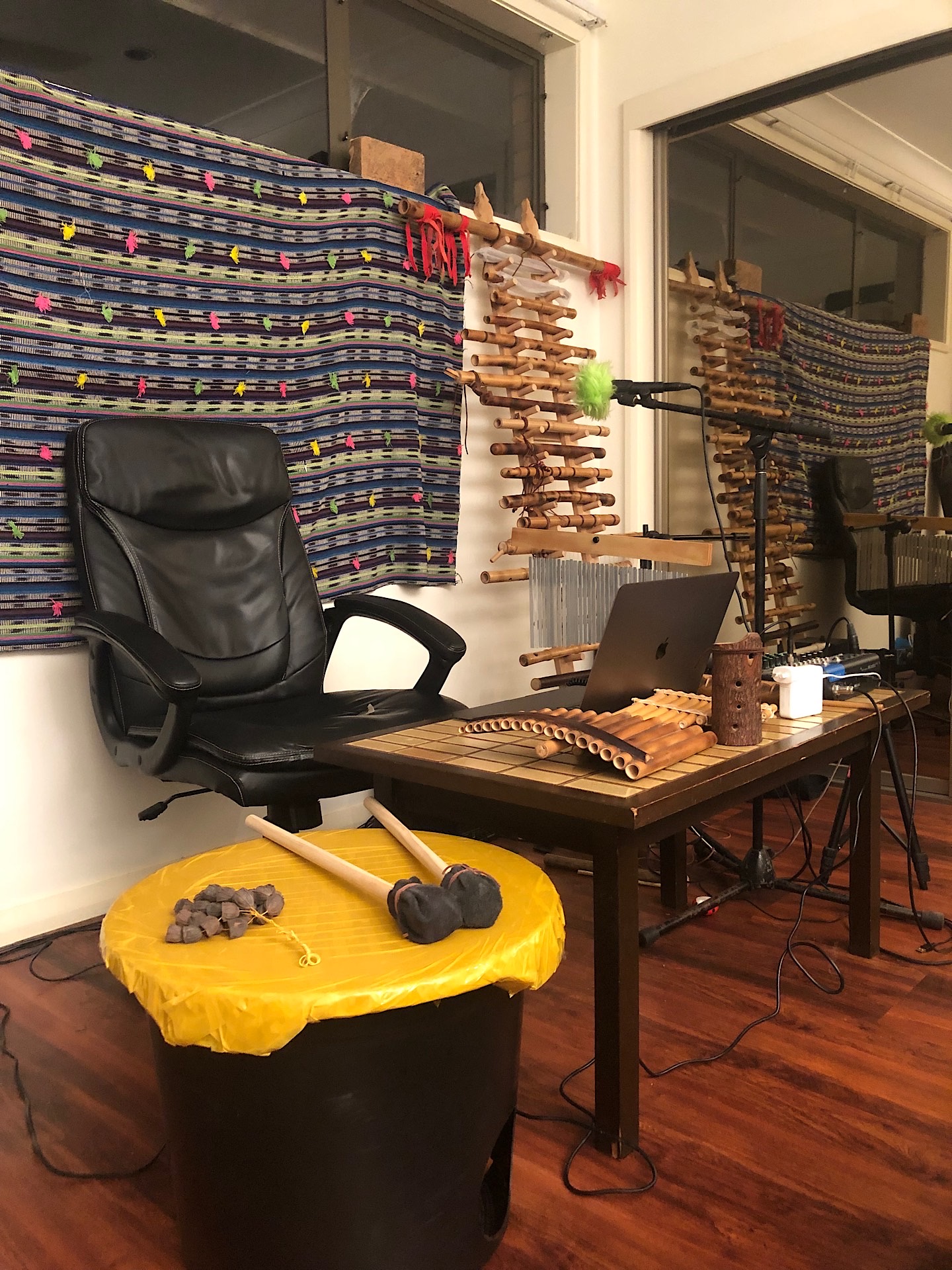 Here is a view of my humble home recording studio. The only hardwares are:
a Yamaha MG10XU mixer
a Shure SM57 microphone
a Rode NT-1a microphone
a pair of Roland DM-20 monitor speakers
I record everything through GarageBand and edit videos using DaVinci Resolve 17.