I've been a member of the Native American Flute Musicians community on Facebook for a little while now. It's a great bunch of talented people who love the Native American and Native American Style Flutes.
About a month ago, they organised an online contest for the membership. There were 7 categories:
Best Original Single Flute Tune
Best Original Flute Tune with Backtrack
Best Ensemble Flute Tune (two or more flutes or two or more players)
Best Original Flute Song (Includes drums and other instruments)
Best Beginner Flute Tune
Best Traditional Flute Tune.
Best Cover Song
We had a month to get the video ready for submission. Then after about a month of judging, the organisers scheduled a live award show to announce the winners and review their entry.
The winner of each category would then get a coaching session with a professional flautist who will give them tips and advice on how to improve on their playing and recording. They will then be able to re-record their song and submit the new one in order to compete with one another for the finale.
Here was my entry, it is a cover of "Colors of the Rainbow" by Mario Spindler (Germany). I submitted it in the "Best Cover Song" and "Best Video Production" (bonus category).

To my surprise, my video got announced as winner of the "Best Cover Song" category 🏆🎉. I was stoked, totally speachless! My wife and son were excited too! My son was so proud he went and took some dollar coins and offered them to me as prize for winning this award, so cute 🥰.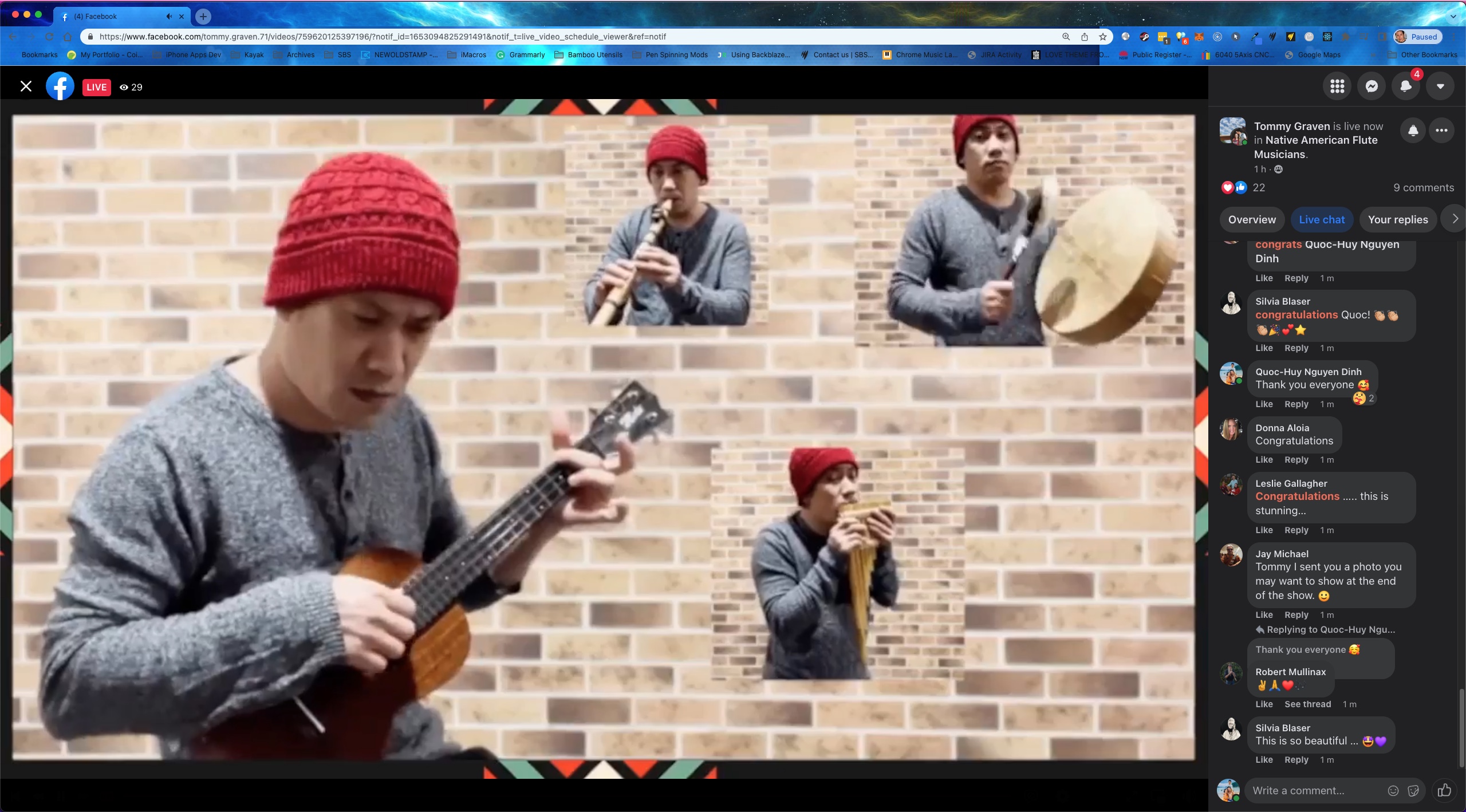 The instruments featured in the song were:
a Mele Tenor Ukulele
a Native American Style Flute I built myself (see my store)
a shamanic drum made by a friend of mine
a Siku (or Zampoña) by Luthier Jose Luis Matus Muños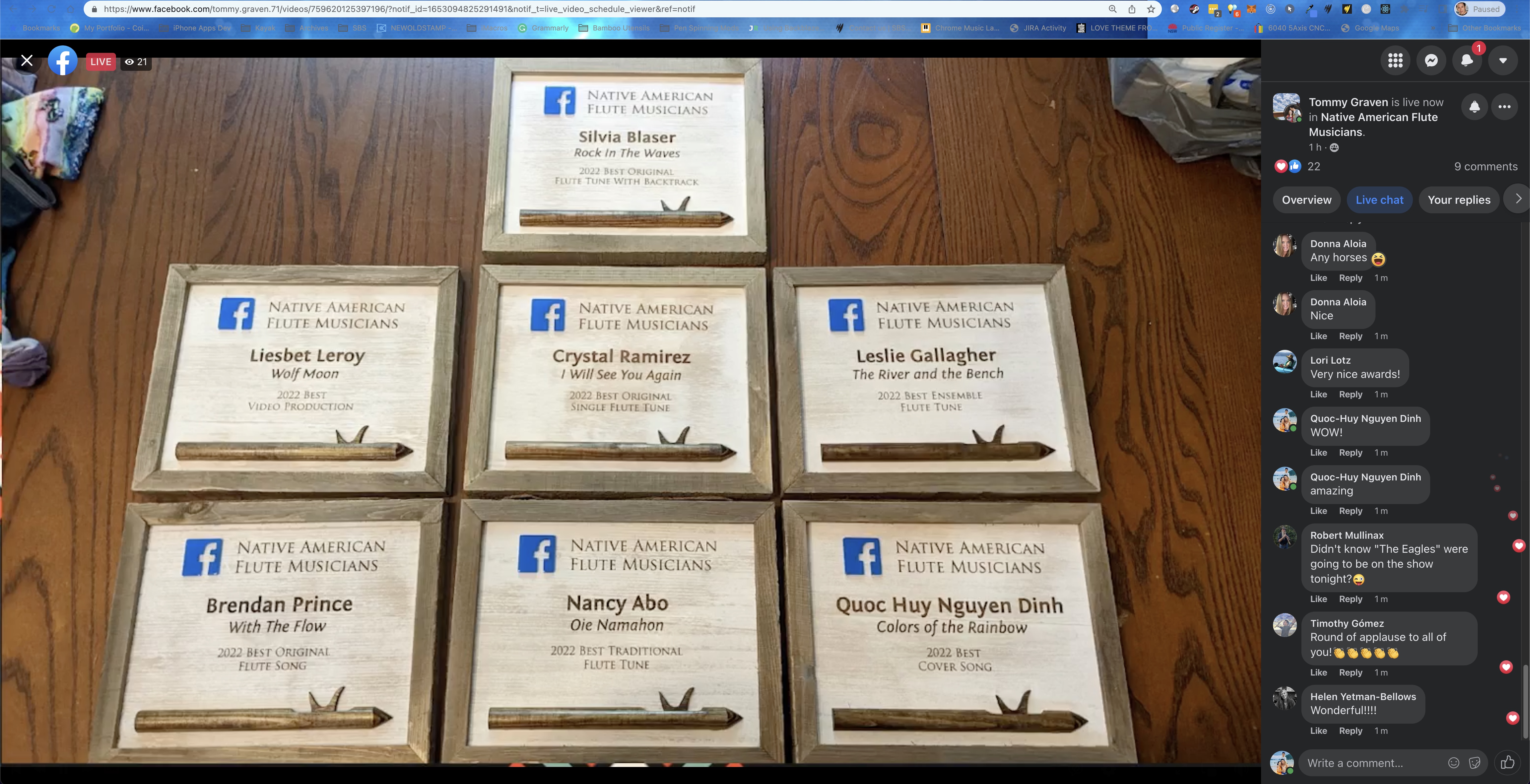 Above is the photo of the physical award that will be posted to the winner of each category. That's really cool from the organisers to do something like this.
Talking about contests and native flute, if you are not already member, then please consider joining the Hive community QuenaSabor created by my mate @albuslucimus and submit some videos of you playing any kind of wind instrument. There is also a contest on that community in the pipeline, we're still brain storming it, so stay tuned.