---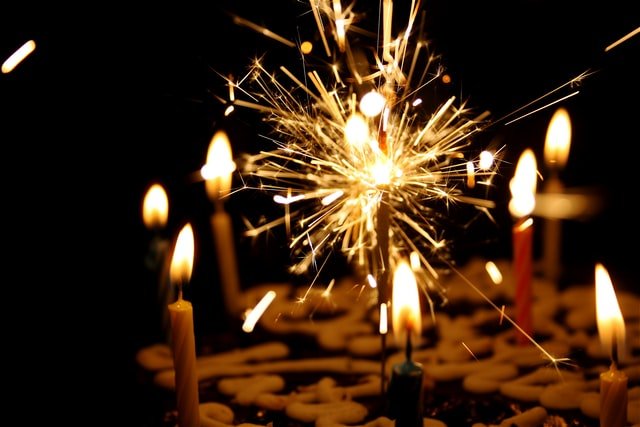 Foto de Nikhita Singhal en Unsplash
Hoy quiero celebrar mi vida, lo bueno y lo malo, el pasado, el presente y el porvenir. Ayer lunes 6 de junio cumplí 38 años, y fue un bonito día al lado de mi familia y amigos. Recibí muchos mensajes llenos de afecto y cariño, tanto en las redes sociales, como por teléfono. Una de las cosas que me encanta de mi vida es hacer lo que me gusta. No ha sido fácil el camino, requiere de constancia y dedicación lograr nuestras metas. Como saben soy trompetista, y desde hace poco estoy retomando mi rumbo. La trompeta es un instrumento hermoso, pero requiere de mucho estudio. Requiere hacer ejercicios de respiración, hacer notas graves y largas, notas agudas, practicar elasticidad con diferentes intervalos, mejorar la ejecución, la velocidad, la afinación y sobre todo la resistencia. Para celebrar mi vida quiero compartir con ustedes una hermosa balada llamada «Over the Rainbow». Este tema fue compuesto por Harold Arlen y la letra es de Yip Harburg. Seguramente la hemos escuchado en varias películas, sin embargo, es en 1939 escrita para la actriz Judy Garland en la película Mago de Oz.
Today I want to celebrate my life, the good and the bad, the past, the present, and the future. Yesterday, Monday, June 6, I turned 38, and it was a beautiful day with my family and friends. I received many messages full of affection and love, both on social networks and by phone. One of the things I love about my life is doing what I like. The road has not been easy, it requires perseverance and dedication to achieve our goals. As you know, I'm a trumpeter, and recently I've been getting back on track. The trumpet is a beautiful instrument, but it requires a lot of studies. It requires breathing exercises, making low and long notes, and high notes, practicing elasticity with different intervals, improving execution, speed, tuning, and, above all, resistance. To celebrate my life I want to share with you a beautiful ballad called «Over the Rainbow». This theme was composed by Harold Arlen and the lyrics are by Yip Harburg. Surely we have heard it in several movies, however, it is written in 1939 for the actress Judy Garland in the movie Wizard of Oz.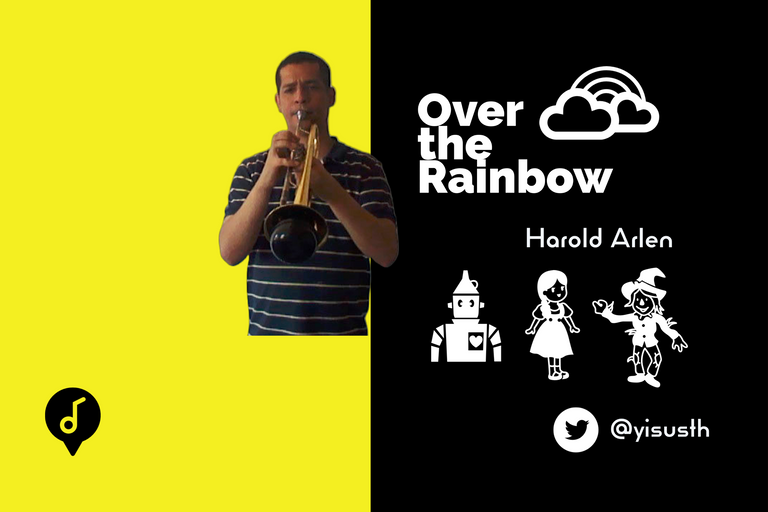 Over the Rainbow
Somewhere over the rainbow
Way up high
There's a land that I heard of
Once in a lullaby
Somewhere over the rainbow
Skies are blue
And the dreams that you dare to dream
Really do come true
Someday I'll wish upon a star
And wake up where the clouds are far behind me
Where troubles melt like lemon drops
Away above the chimney tops
That's where you'll find me
Somewhere over the rainbow
Bluebirds fly
Birds fly over the rainbow
Why then, oh, why can't I?
Somewhere over the rainbow
Bluebirds fly
Birds fly over the rainbow
Why then, oh, why can't I?
If happy little bluebirds fly
Beyond the rainbow
Why, oh why can't I?
---
---
---
▶️ 3Speak