---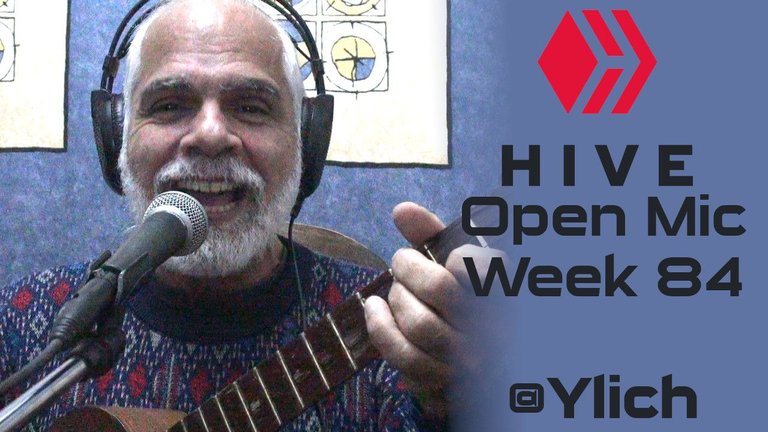 Seis figureao
These days I have been reading about some of the most important Venezuelan traditions and among them is one that has always caught my attention, El Tamunangue.
It is one of the popular expressions that most shows the fusion between the indigenous, the Spanish, and the African. It pays homage to Saint Anthony of Padua and for that reason it is usually celebrated on June 13 of each year. Although it is also celebrated on special occasions, in any other season.
This is a manifestation of the state of Lara and curiously it is a suite, composed of an introduction, known as La Batalla ("The Battle") and seven sones, each of which has its own choreography.
The one I bring you today is the last of them, known as the Seis Figureado. These songs are usually sung in a responsorial style, where the choir responds to the soloist and sometimes they are sung in duets that complement each other.
For this same reason, I made my own duet and with it I leave you my participation in the Hive Open Mic, week 84.

En estos días he estado leyendo sobre algunas de las tradiciones venezolanas más importantes y entre ellas está una que siempre me ha llamado mucho la atención. el Tamunangue.
Es una de las expresiones populares que más muestra la fusión entre los indígena, lo español y lo africano. En ella se le rinde homenaje a San Antonio de Padua y por eso suele celebrarse el 13 de junio de cada año. Aunque también se celebra en ocasiones especiales, en cualquier otra temporada.
Esta es una manifestación del estado Lara y curiosamente se trata de una suite, compuesta por una introducción, conocida como La Batalla y siete sones, los cuales tienen cada uno su coreografía.
El que les traigo hoy, es el último de ellos, conocido como el Seis Figureado. En estos cantos lo normal es el estilo responsorial, donde el coro le responde al solista y en ocasiones se canta en dúos que se complementan.
Por esta misma razón, yo hice mi propio dúo y con él les dejo mi participación para el Hive Open Mic, semana 84.

Lyrics || Letra
Ayer tarde estaba yo,
sentado en una lomita,
haciéndole cacería
a una triste palomita.

Tun, tun, centinela,
tun, tun, haragán,
ahora con una risita,
ahora con una risá,
ahora cua cua cua cua cuá.

* Ay, lai lai

Muchachita buenamoza
de color acanelao
Tus padres serán mis suegros
Tus hermanos, mis cuñaos

Señor, señor, tené piedad de mi
que se me fue de las manos
la morena que yo ví

* Ay, lai lai

Que a que no me adivináis
de quién toy enamorao
de una muchacha bonita
que anda de traje floriao

A la prima, la prima, la prima,
la prima, la prima, la prima,el bordón
A las mujeres le alegro
las alas del corazón

* Ay, lai lai

Si porque canto me arrestan
me la pasaré cantando
Por qué no arrestan los gallos
que se la pasan cantando

Den la vuelta bailadores
porque vamos a parar
Es que soy de carne y hueso
yo no me vengo a matar

* Ay, lai lai
---

---

Music community
logo by @ikasumanera | Banner by @equipodelta


@ylich
http://ylich.com
https://sptfy.com/ylich
---
If you don't have an account at Hive yet, I invite you to read my post My Hive Testimony || Mi testimonio Hive
Si aún no tienes cuenta en Hive te invito a leer mi publicación My Hive Testimony || Mi testimonio Hive
---
▶️ 3Speak