I can't believe I post to my own account only once a month !
Fortunately, it's not because I don't have time to post that I don't have interesting outings, on the contrary 😁
Proof today with these multiple photos that I'll share here, taken this weekend at the flea market in my city Annecy in France.
This market takes place every last Saturday of the month in the old town.
Of course, it was on hold for a long time due to Covid restrictions, but this month things seem to have returned to some semblance of normalcy in the Old Town, as it once again hosted this monthly event that the we always enjoy finding.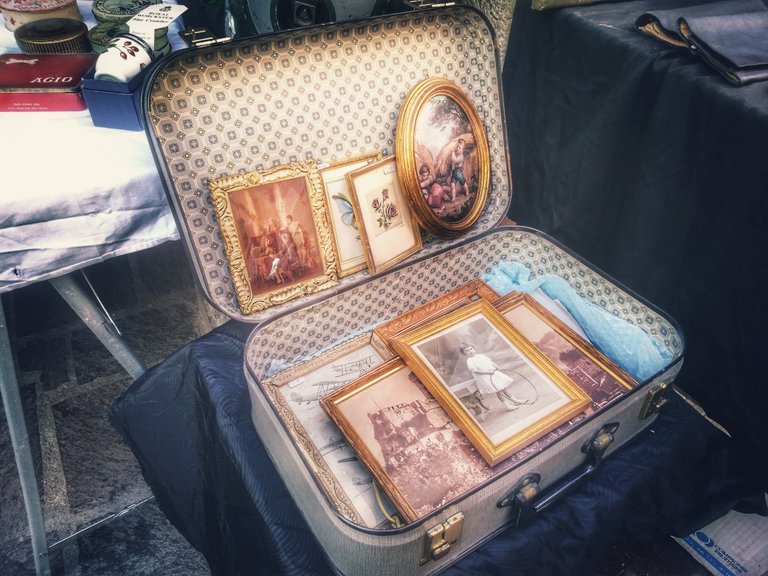 The retro charm of these objects is always a pleasure to photograph, and the environment of the old town of Annecy highlights them perfectly ...judge by yourselves...
here flows the Thiou, one of the canals which cross Annecy and make it the Venetian charm ... 😊
here is the sight from one side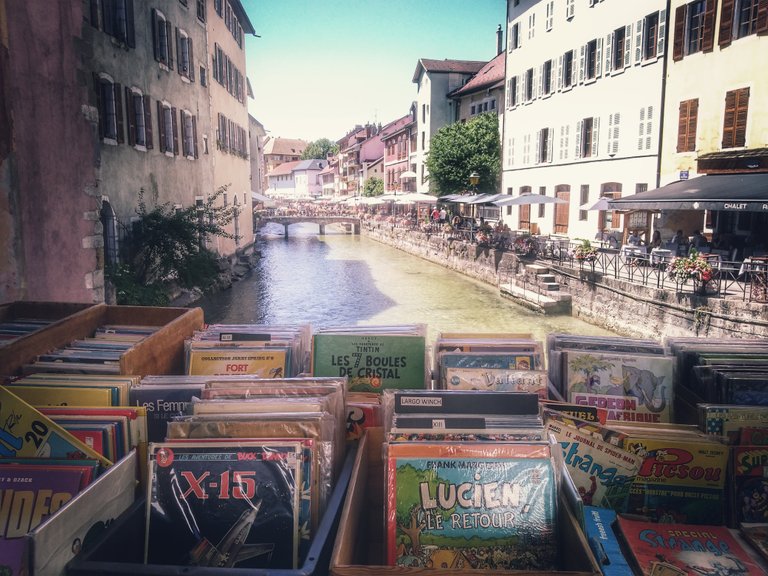 and then from the other side.... :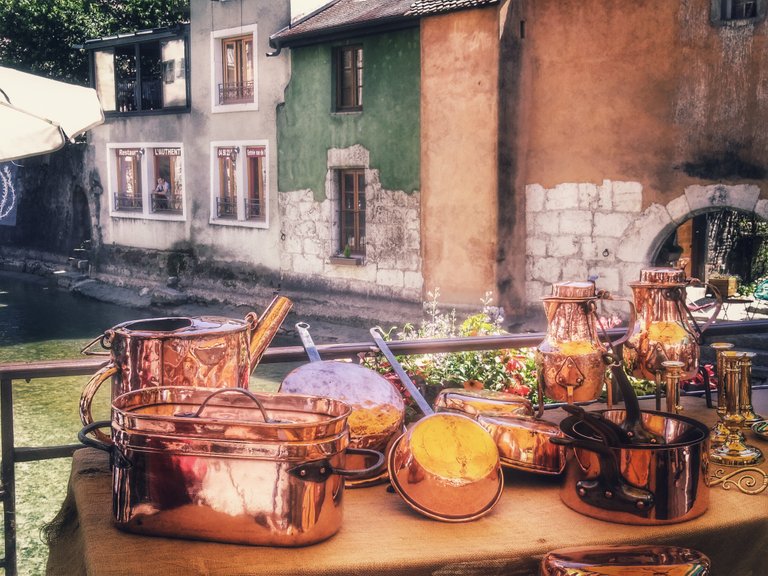 Look at the castle in the back ♥️ ------------------>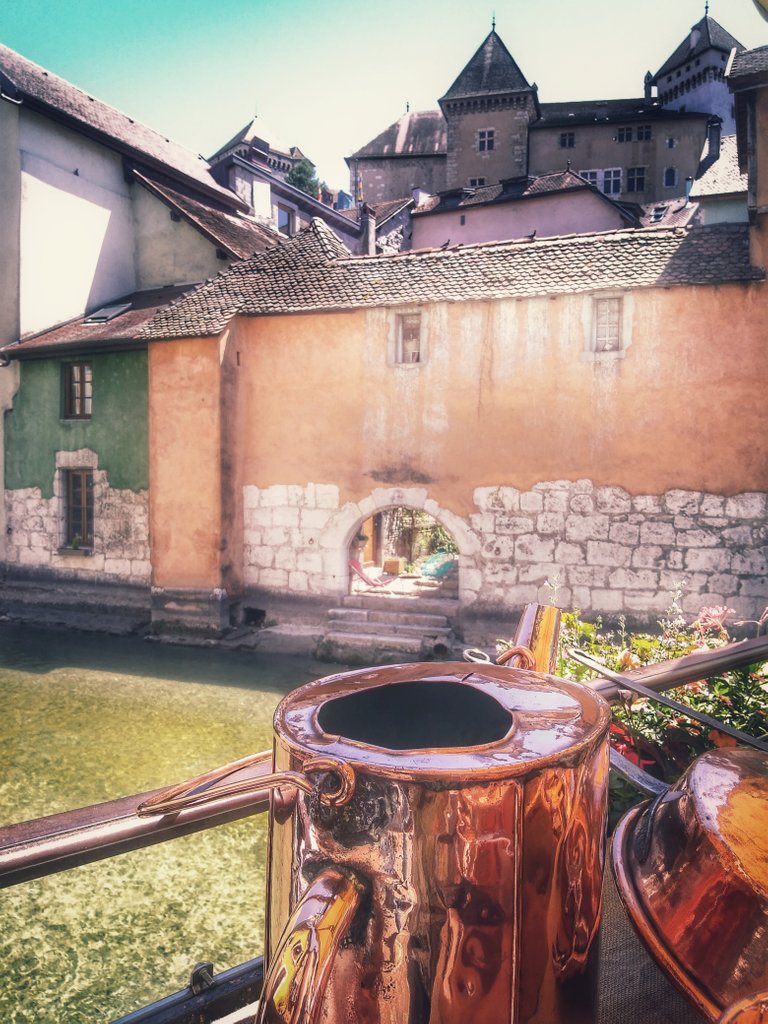 Let's now take a closer look at all the finds I have made,
even if I have not bought anything because that is not the goal for me of this outing, I only aim to bring back trophy photos...
And I brought A LOT 😁
---
Of course, you can always find books of all kinds in a flea market :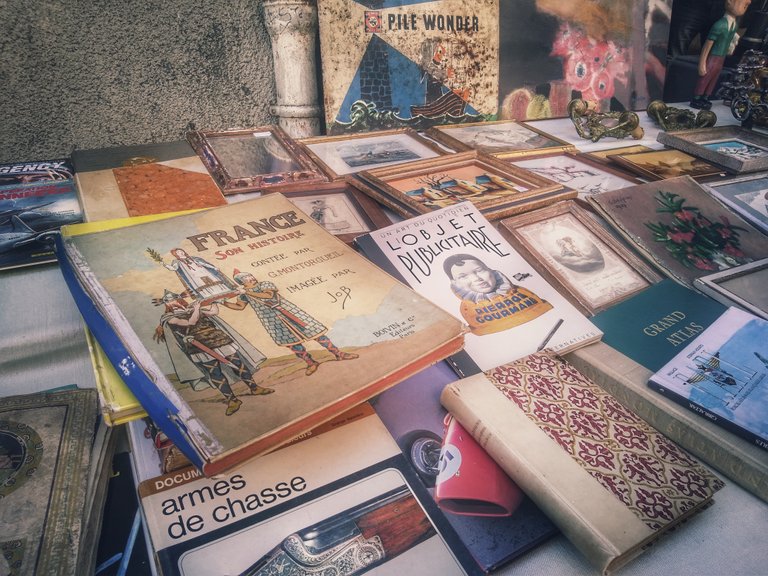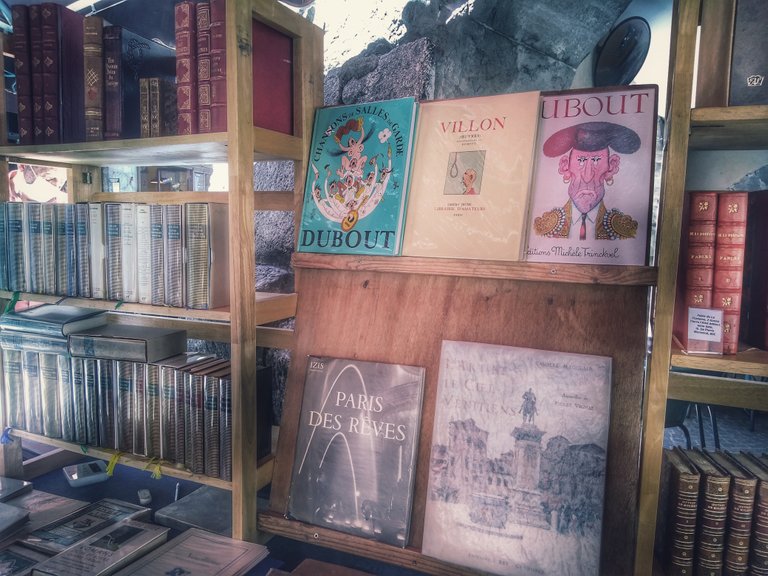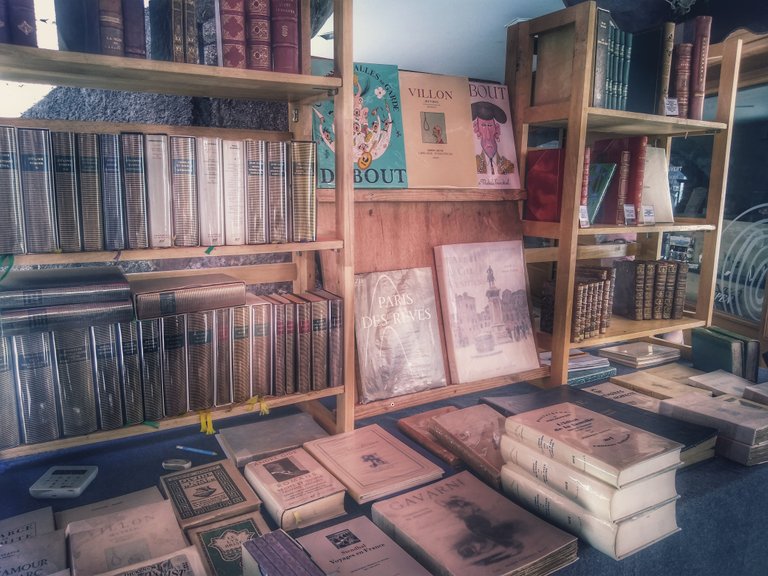 ---
retro posters and signs ...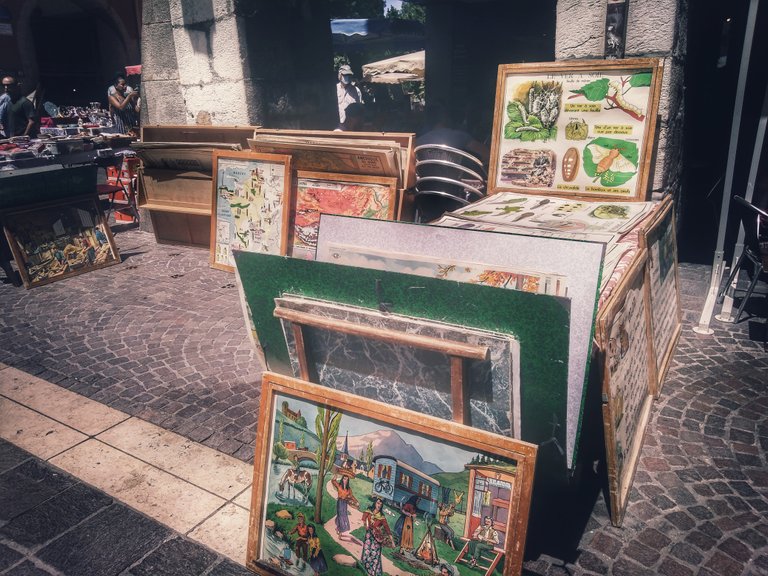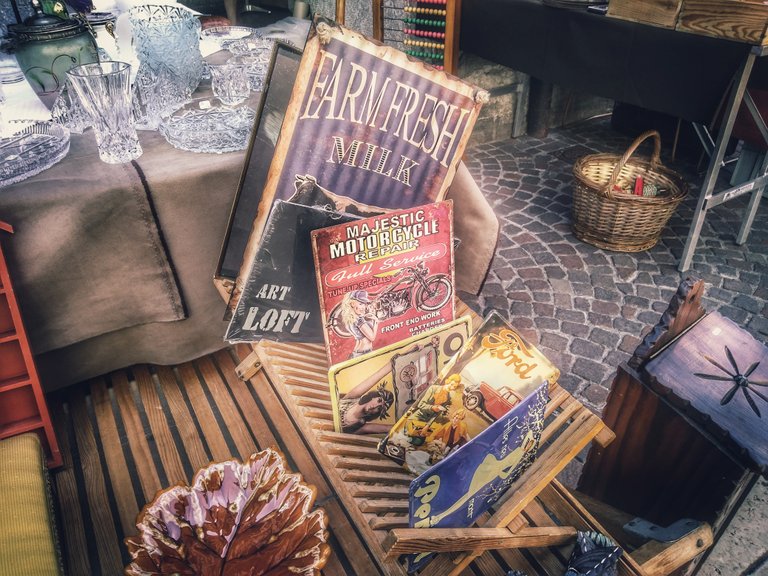 ---
Crockery ... glasses, cutlery and kitchen utensils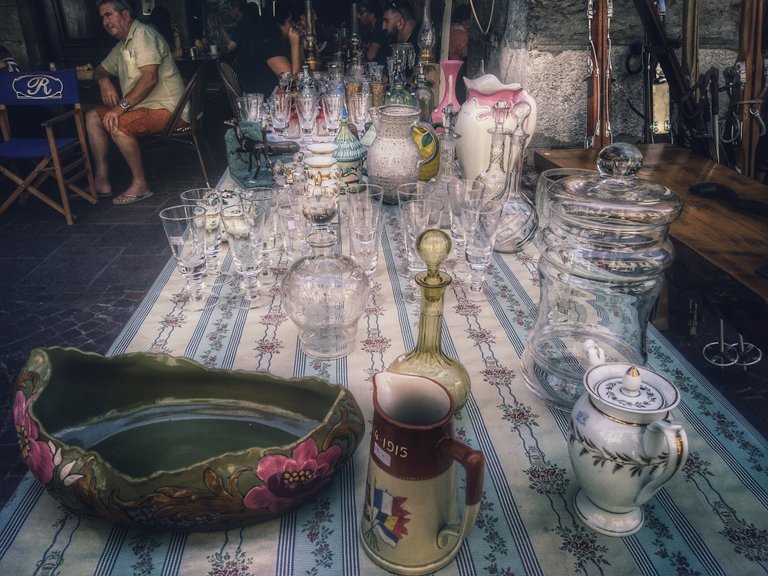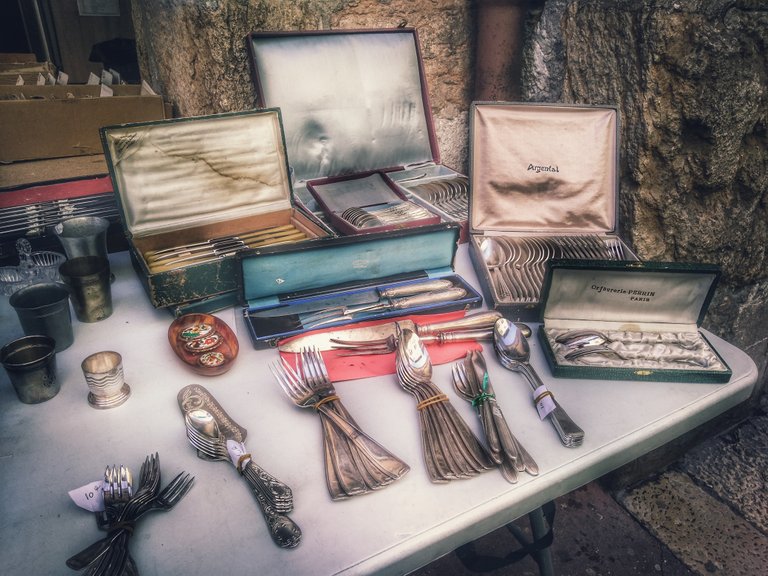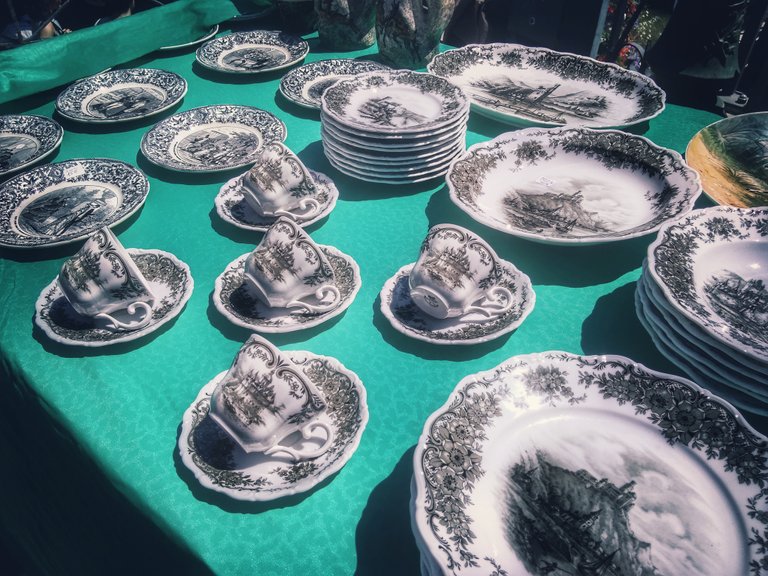 which of course include the old coffee grinders that can be abundantly found here at this stand 😁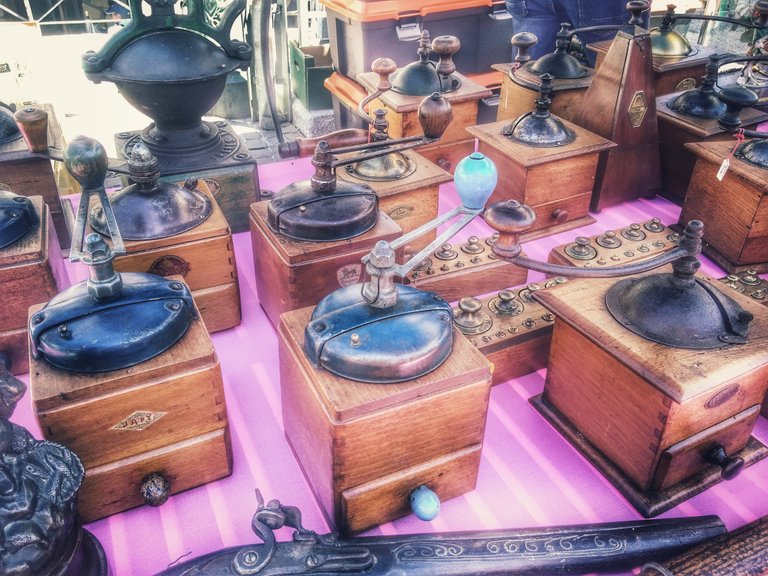 ---
Pious objects, crucifixes, rosaries :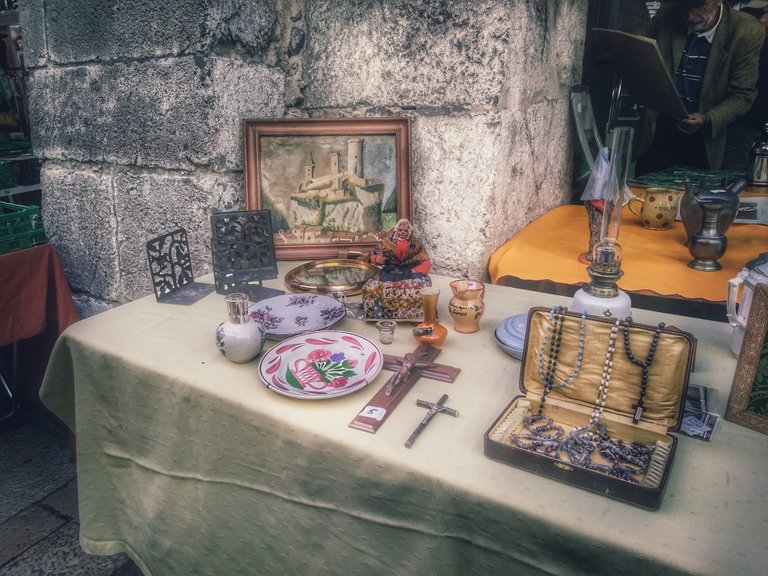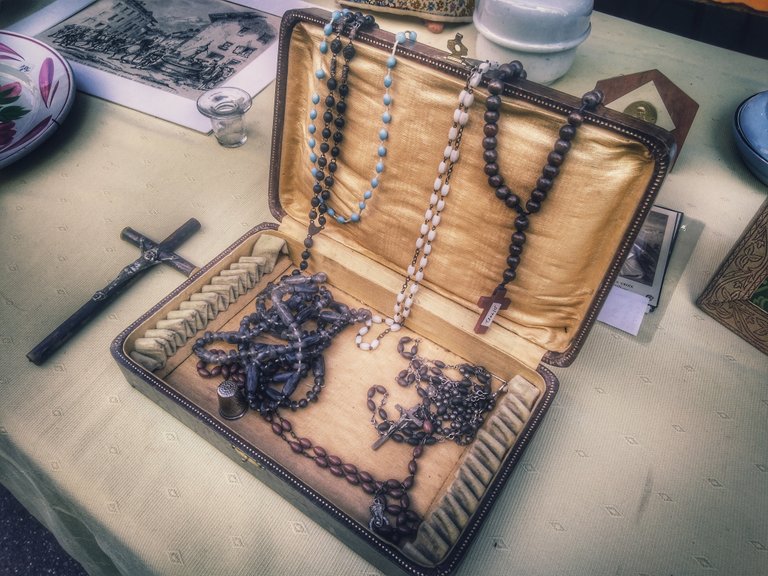 ---
Furniture pieces from different eras ...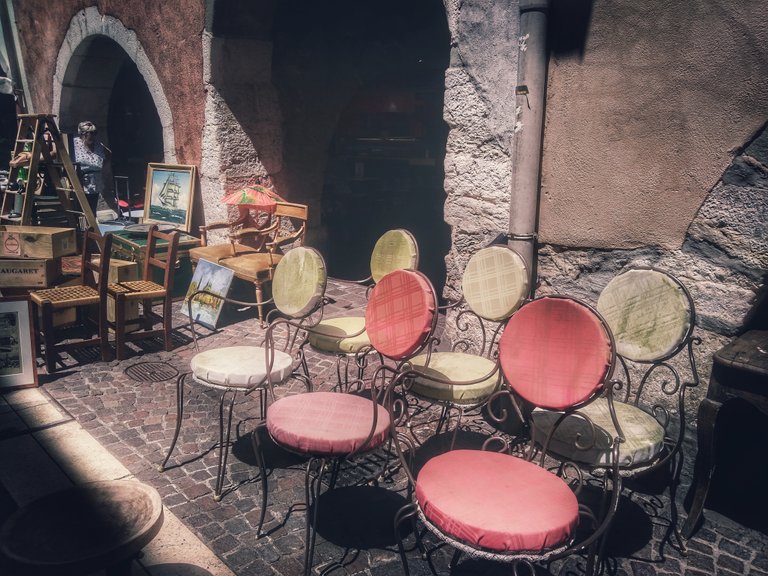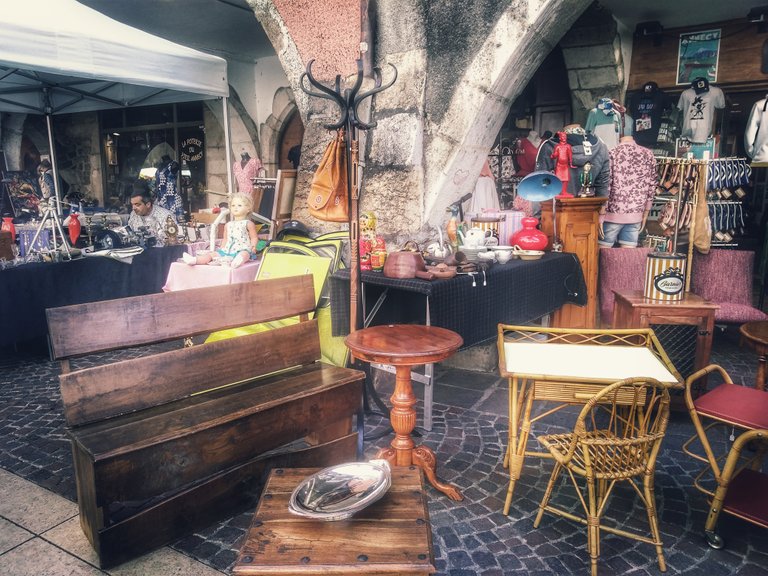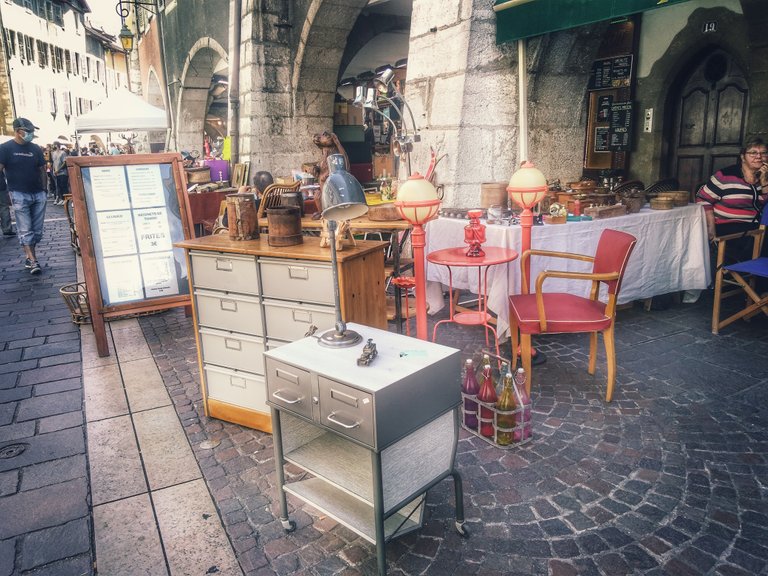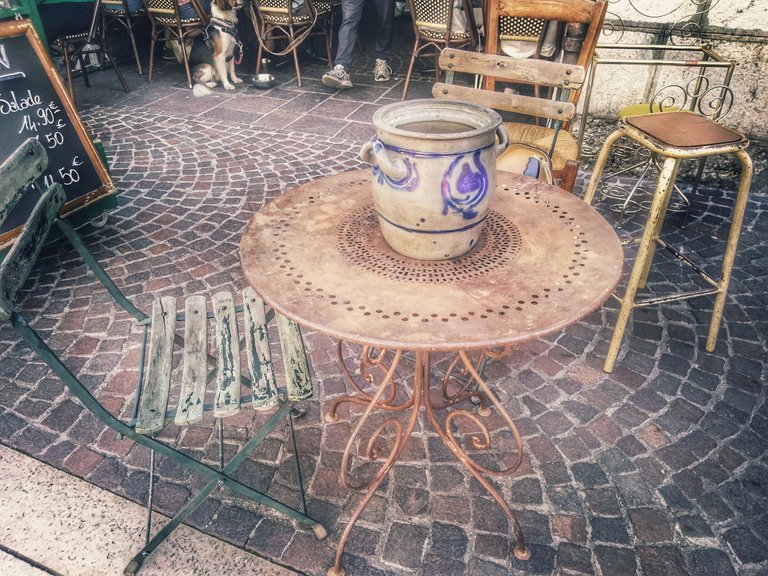 ---
The essential little wooden horse ♥ ️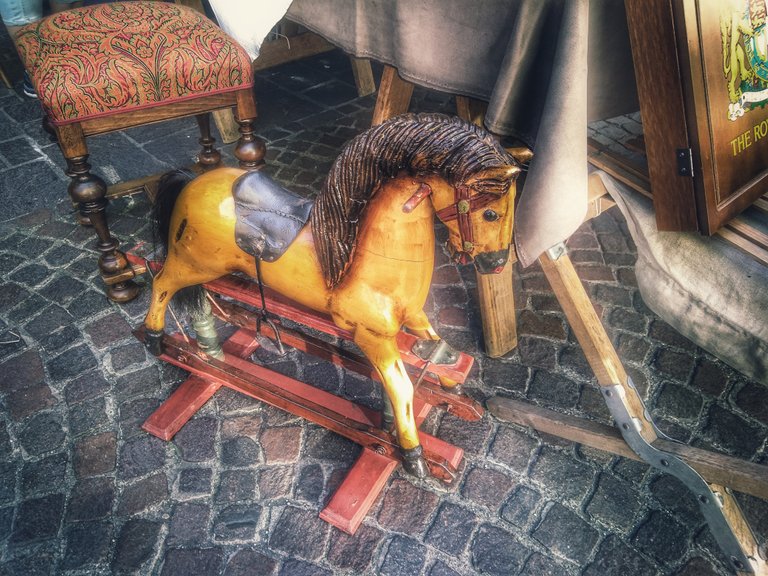 ---
Ancient weapons for collectors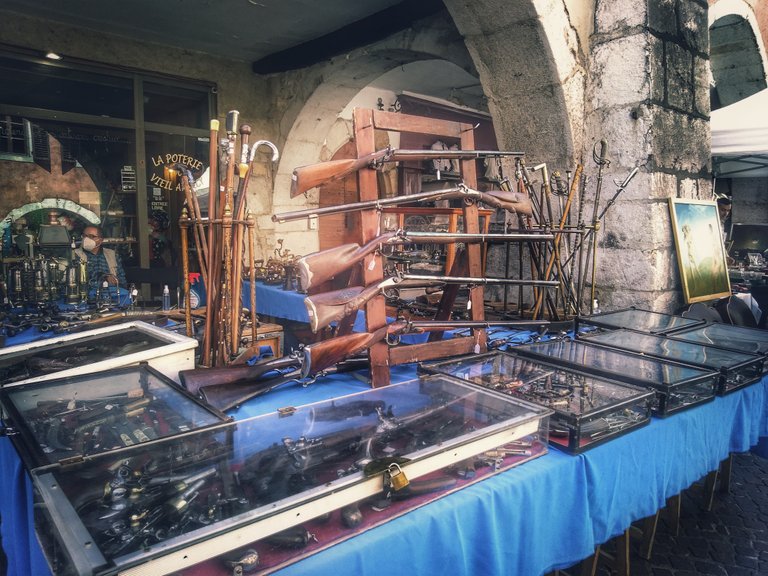 ---
Very old cameras ...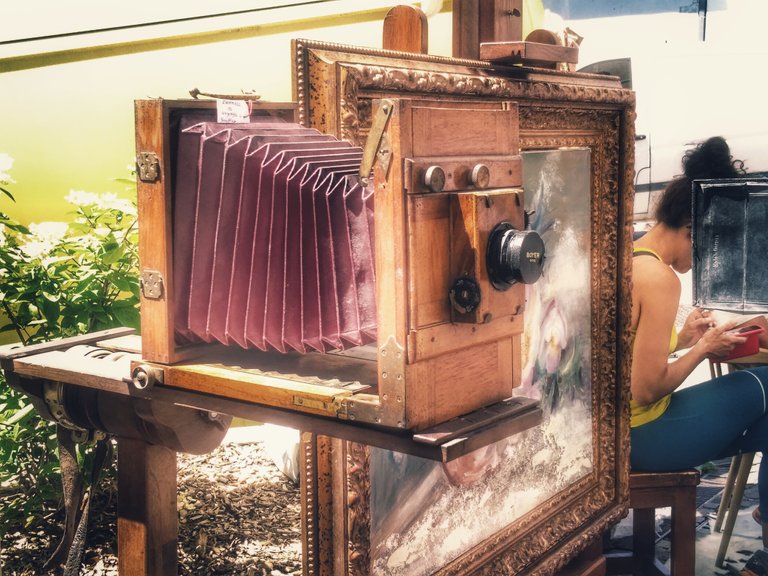 ---
And finally let's not forget where we are: in a mountainous region so we also find old skis and also cow bells from all sorts 😊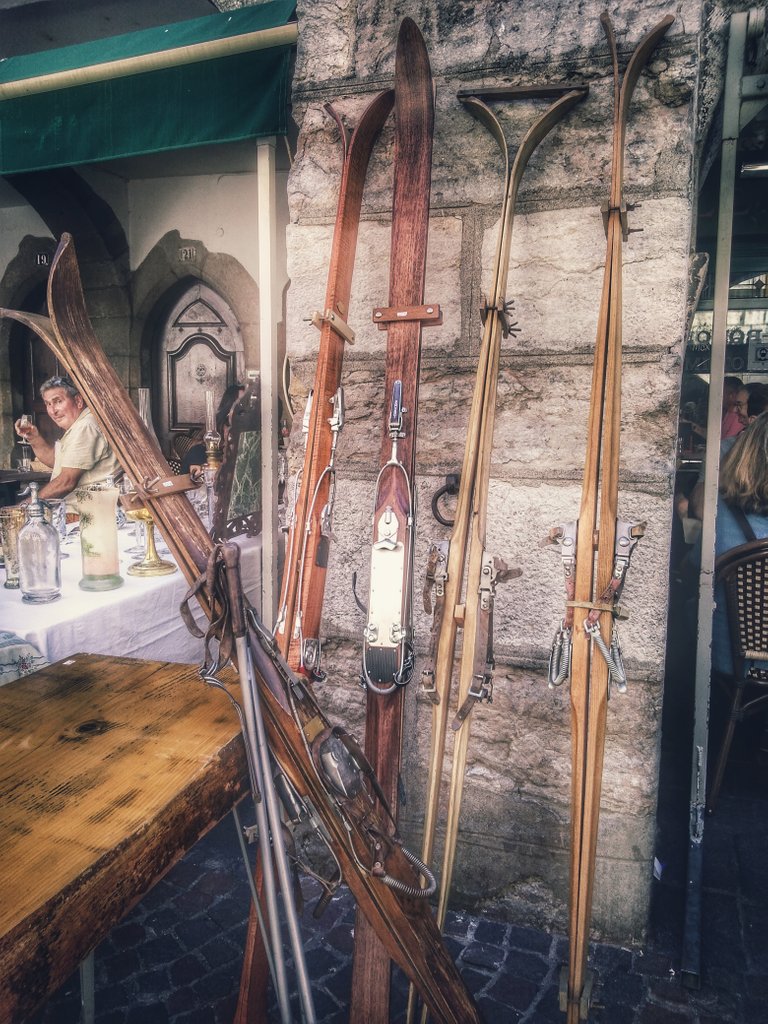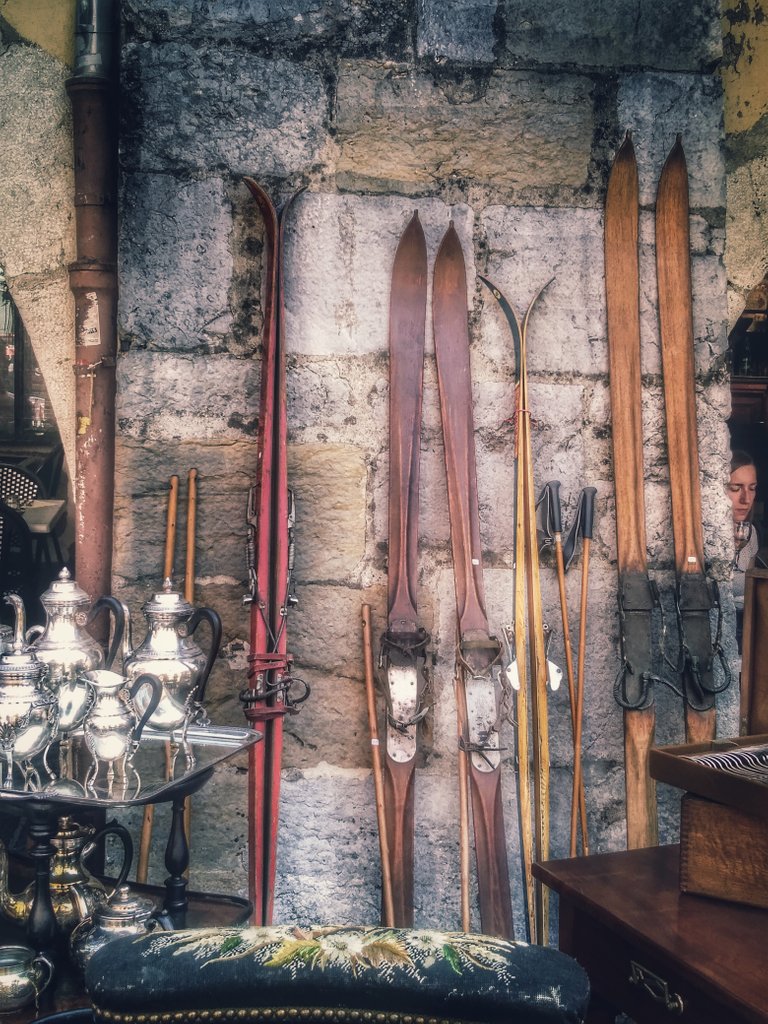 special thought for @melinda010100 😉 :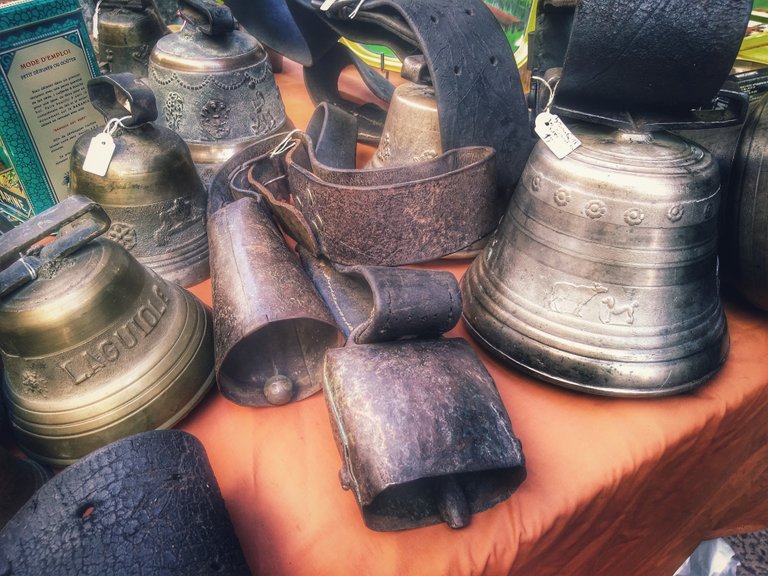 ---
Voilà...this is where this tour in the flea market of the old town Annecy ends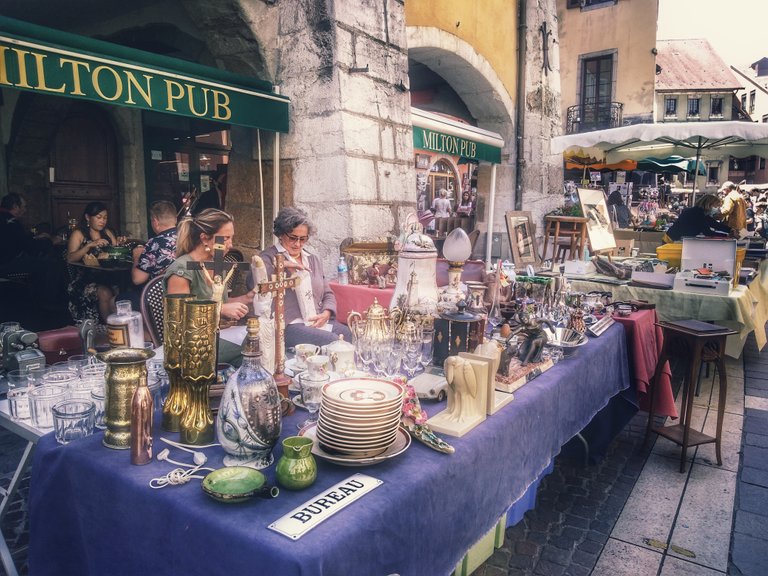 I wish you all a wonderful Sunday, filled with peace and joyful kindness 😘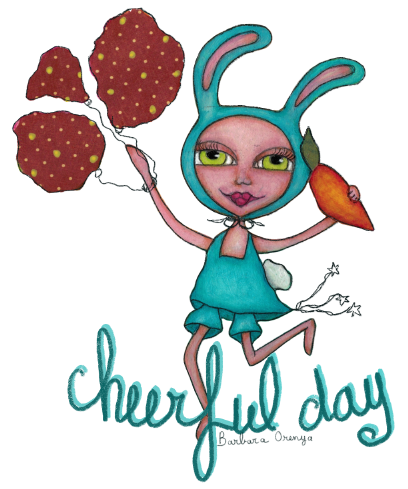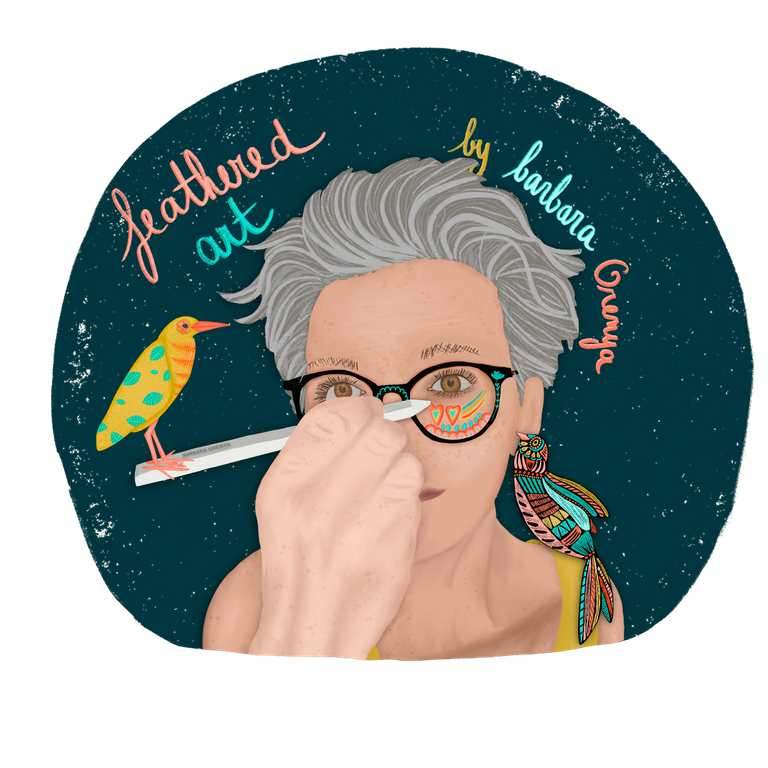 As always BlueWonkies are supporting communities ! 👇
Amazing Nature community by @adalger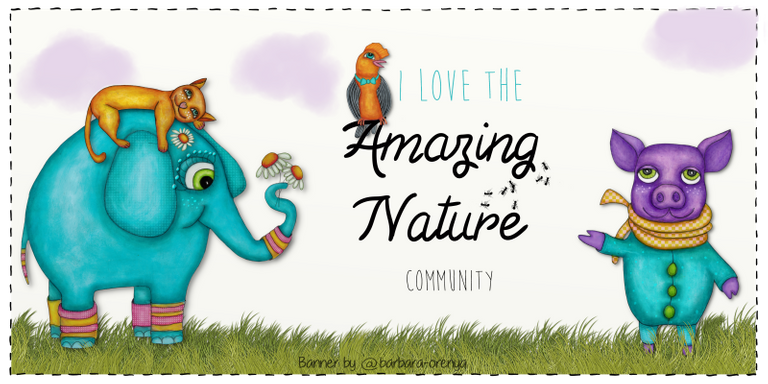 hive-127788

Feathered Friends community by @melinda010100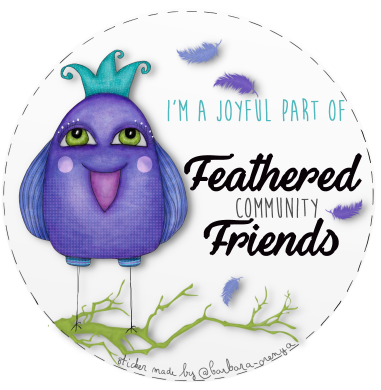 hive-106444

Always a Flower community by @dswigle

hive-154065

Market Friday by @dswigle

hive-196308

Feel Good community by @barbara-orenya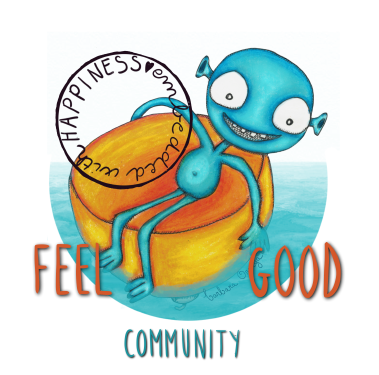 hive-190931