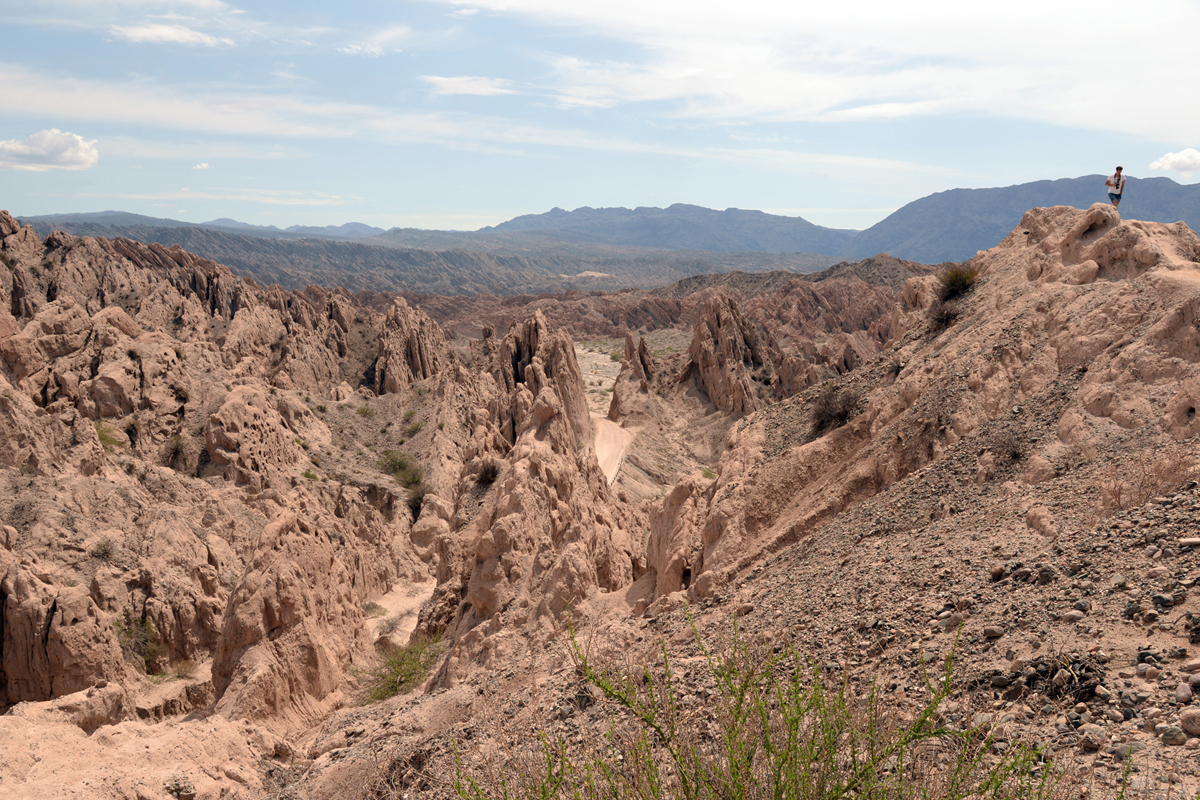 Quebrada de las Flechas is situated in northern Argentina. The landscape is consisting of stunning natural formations. Driving the dirt road from Cafayate to Cachi will take you through this special terrain with eroded cliffs. This stretch of road is part of Route 40 that runs from the southern part of Argentina to the border of Boliva in the north. From Cafayate to Cachi this 150 kilometers road is mostly gravel road, but it's in good condition. In some places, however, the road is quite narrow and winding, which made it necessary to drive very slowly. That's why it took us more than five hours to do this drive.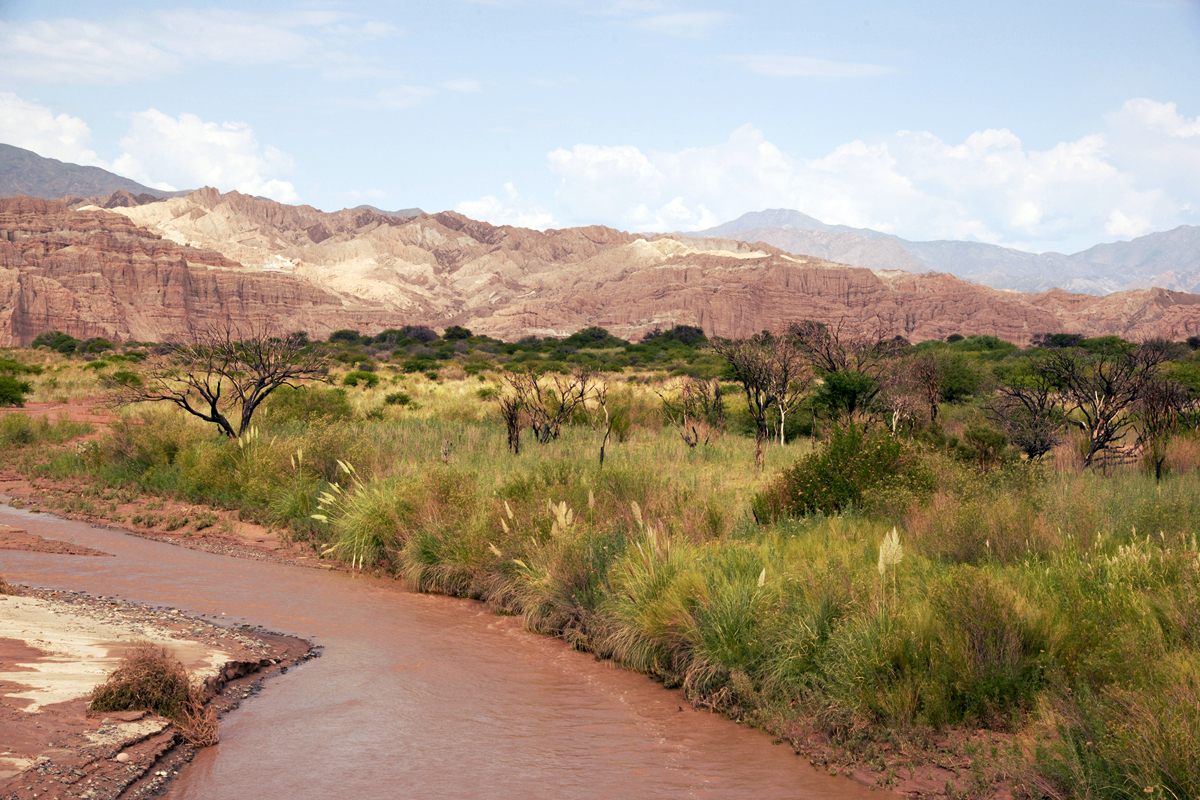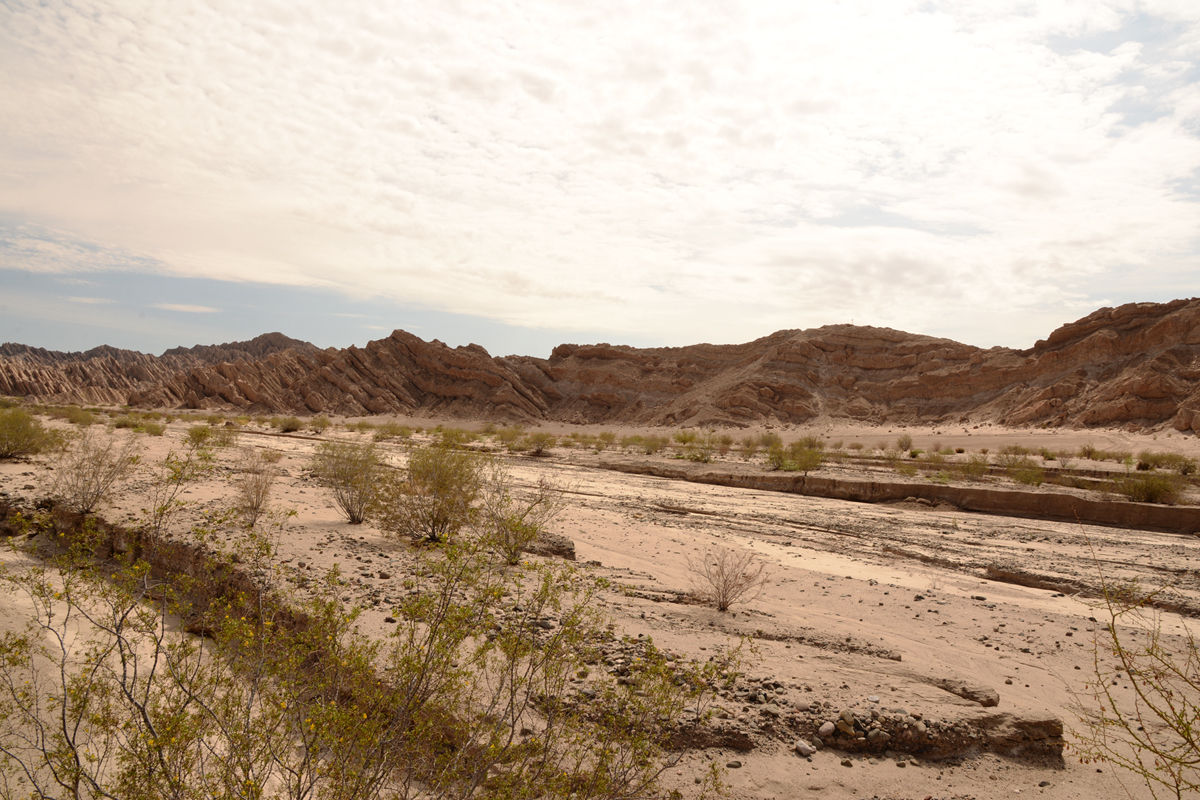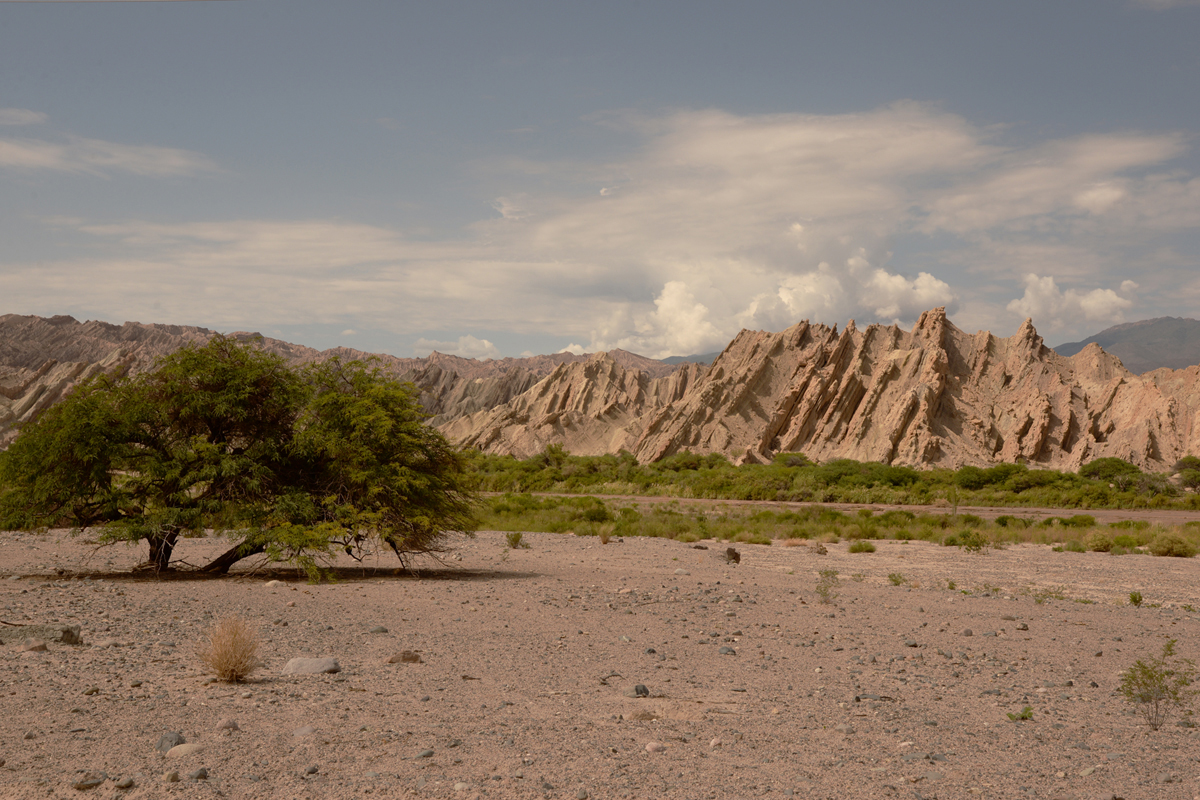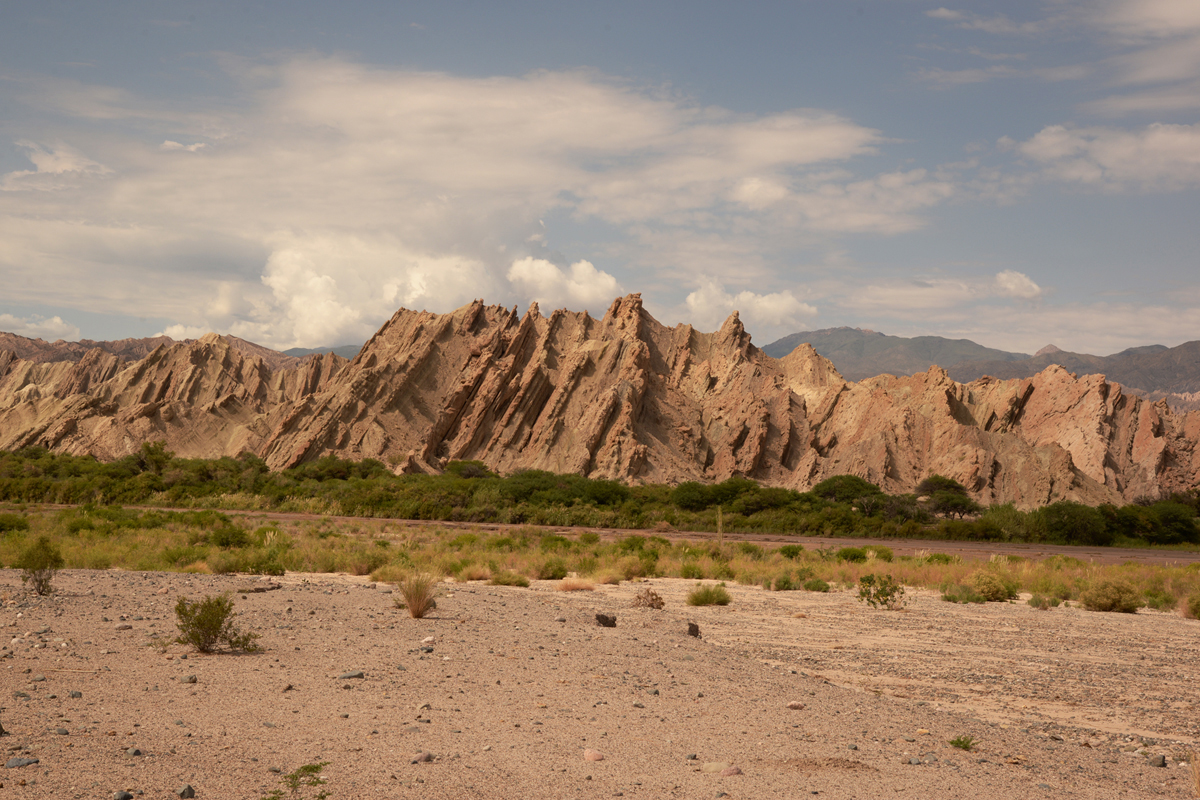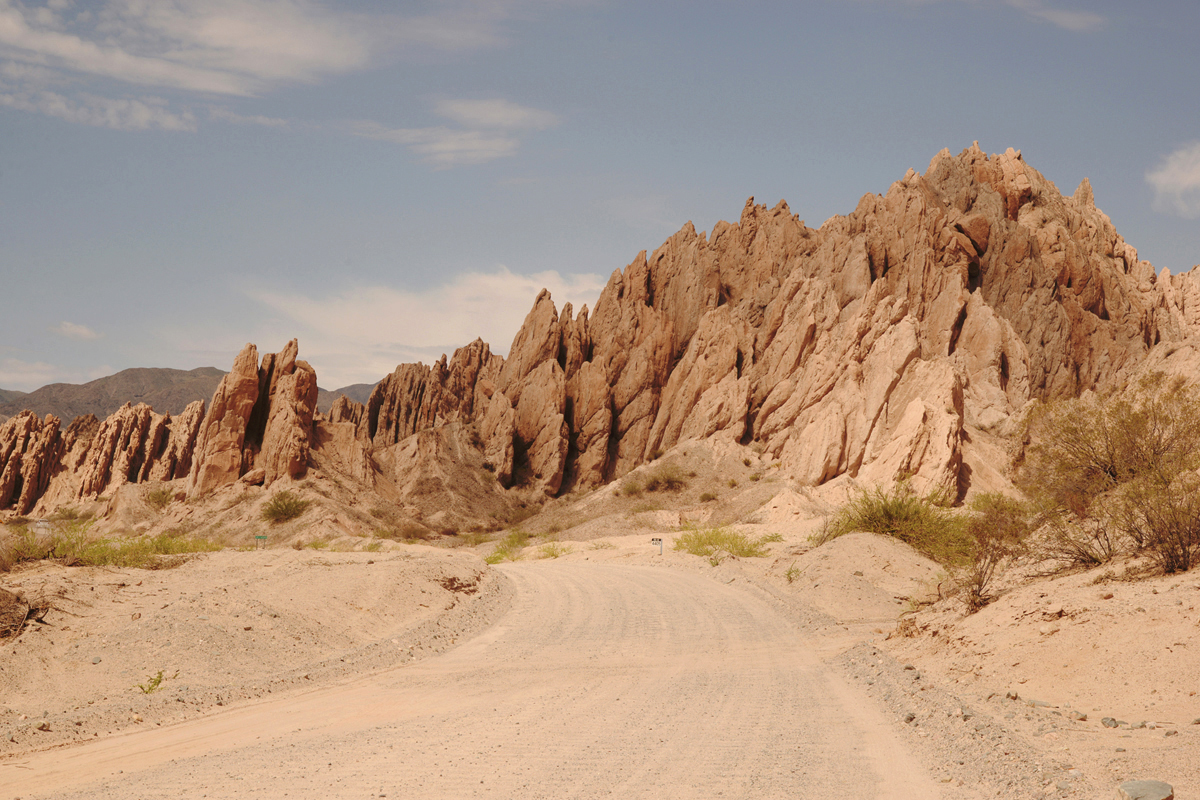 Stunning landscape of rock formations that are sharp, pointing towards the sky. In some places, these walls are up to twenty meters high. The colors change during the day depending on how high the sun is. They are bright in the morning as in the photos. But in the afternoon when the sun is low, they will get a more ocher color.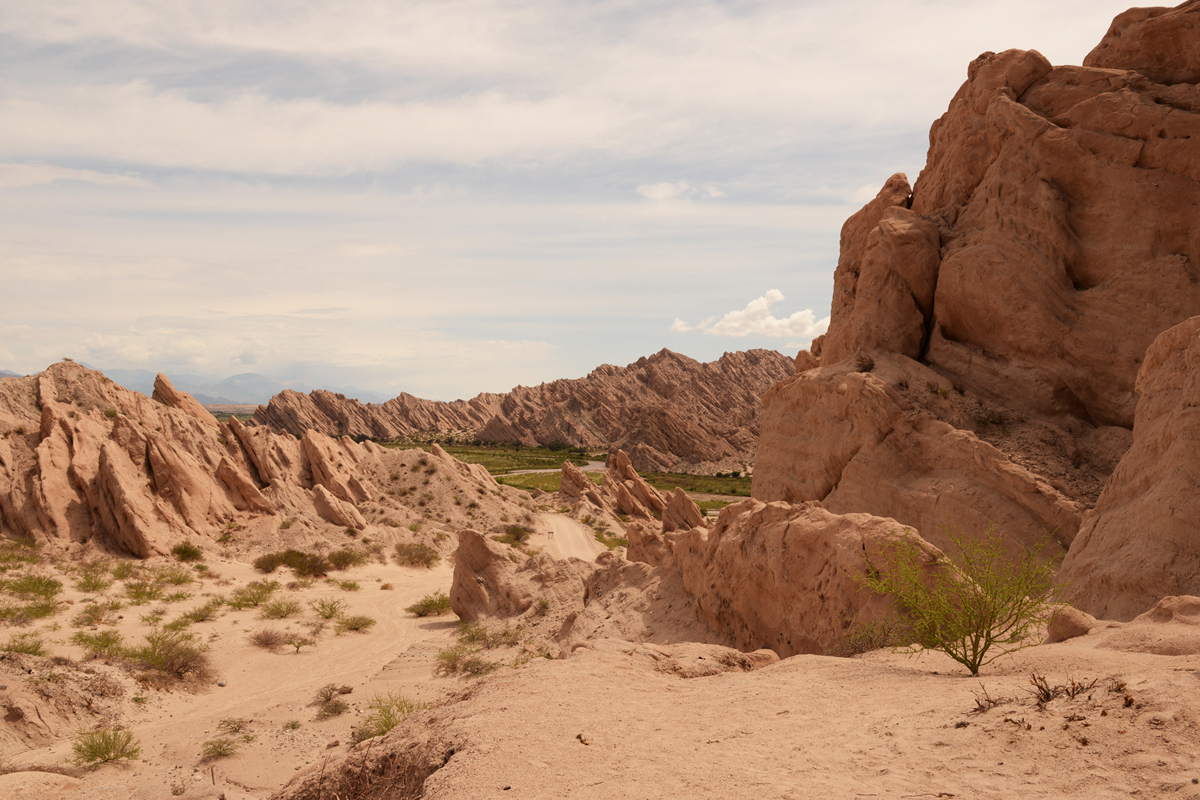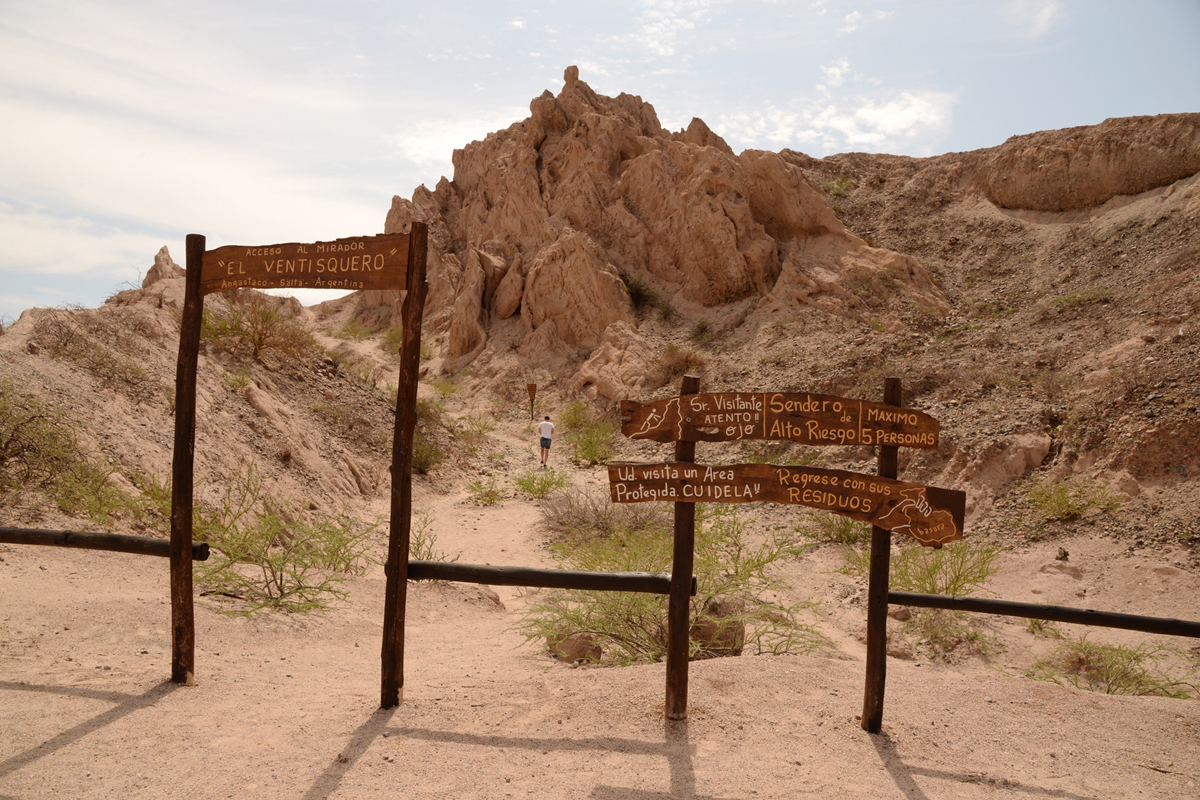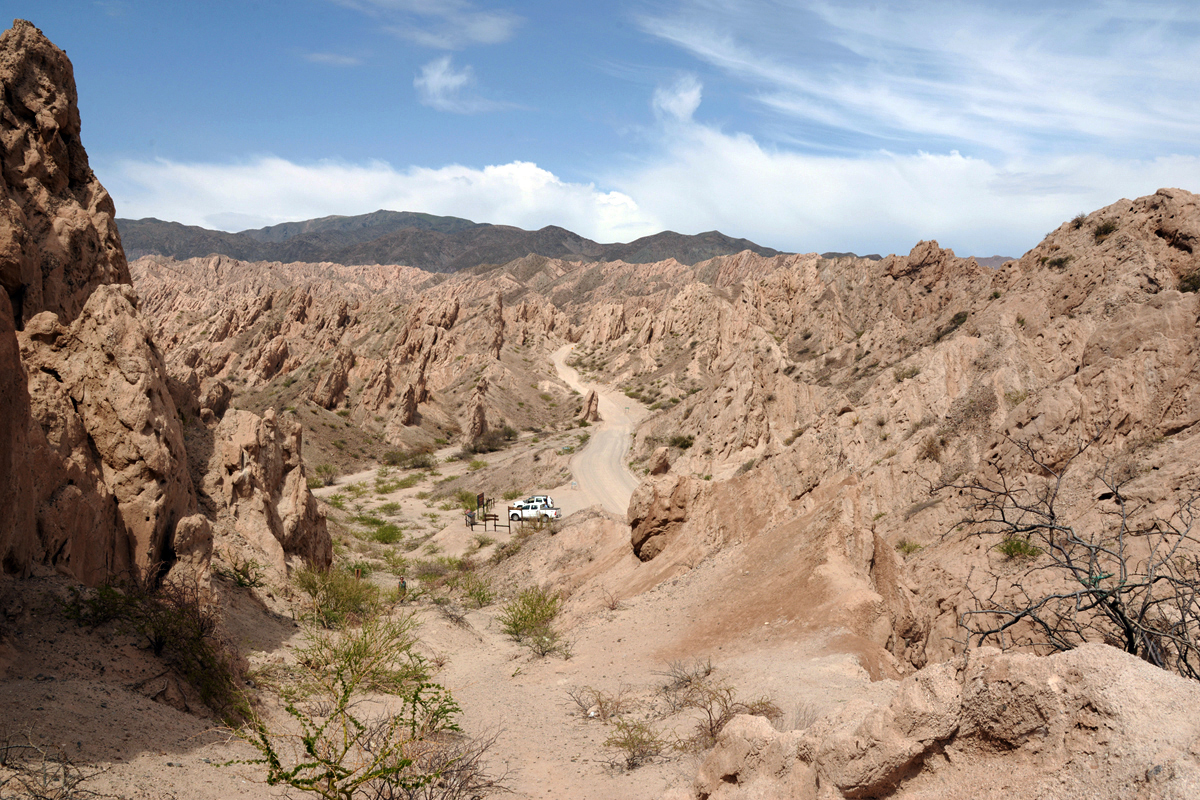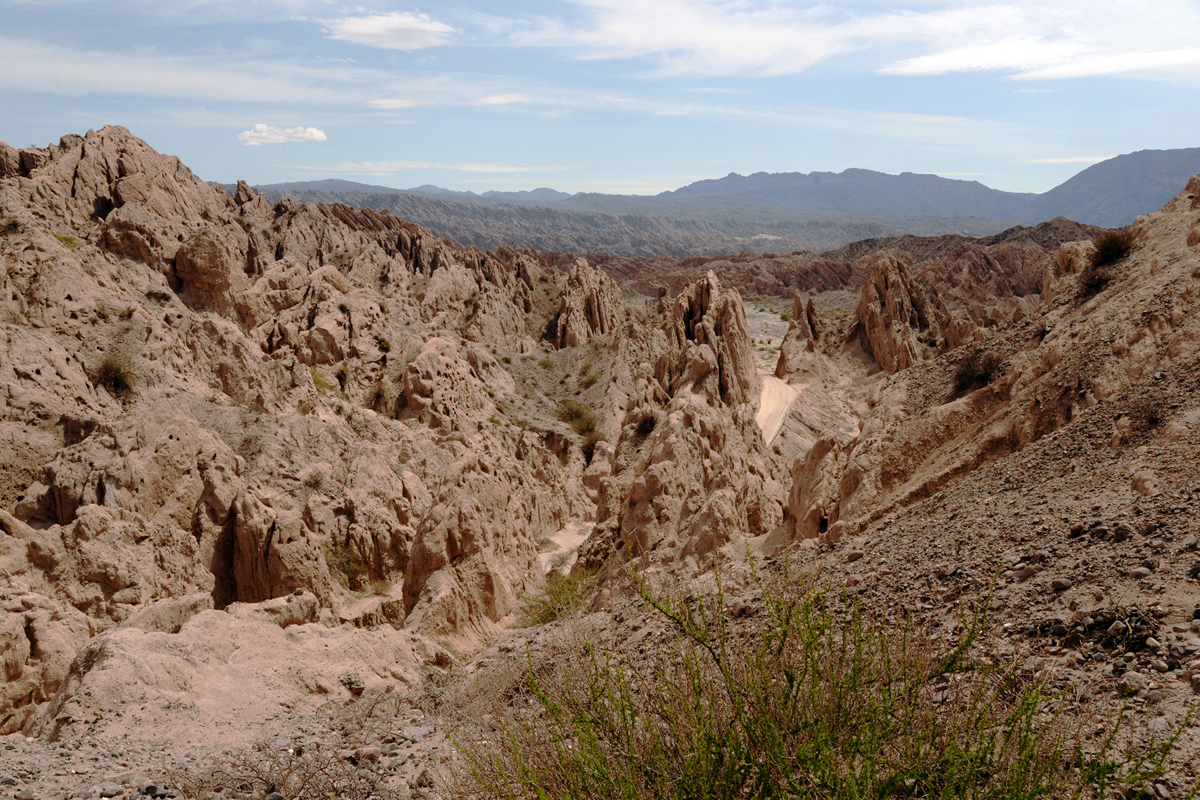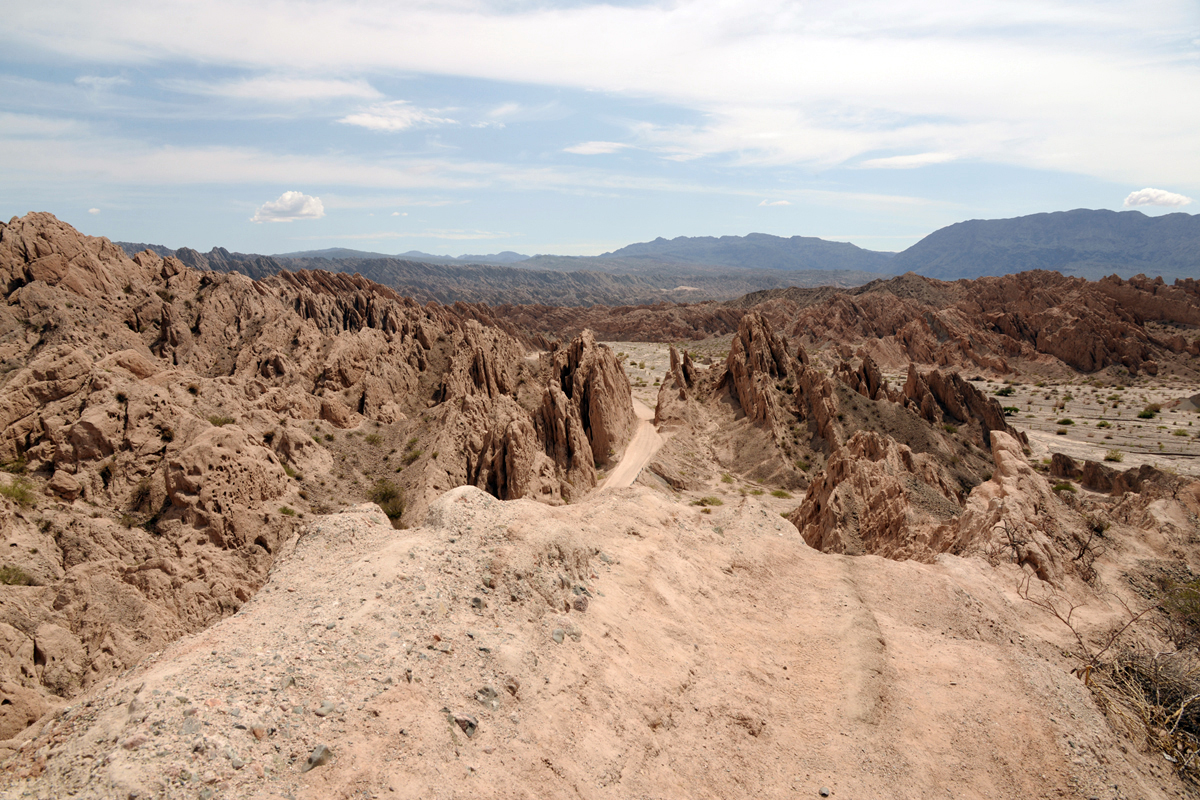 We did make a lot of stops on the way. The landscape is amazing. My son joined us on the trip to South America. He is the «model» on the photos. Also the short film. He is the one filming, standing on top. He hadn't had a lot of time to practice before we went to Argentina two years ago, but I still think it gives a good impression of the place.
Filmed by Kenneth Hong and with his permission to post it.
Please do follow if you want to keep up with my next photo shoot. Any upvotes or resteems are hugely appreciated!
Latest photo shoot, check out :
MONOMAD - On the lake (3 photos)
U.J
Kristiansand, Norway
All the photoes are mine, Ulla Jensen (flickr, Instagram and facebook)
[//]:# (!pinmapple -25.120515 lat -66.164545 long Landscape photography - Natural formations (Argentina) d3scr)
Read about us? // Main page!
Latest content: Travel, Art, Food, Article, Poetry